Customer can add products to wishlist when he/she is browsing the shop. Customer can go back to the wishlist in member center anytime to add these products to shopping cart when he/she is ready to complete the checkout process.
* You can get the feature in Apps Store
Setting Steps
Confirm your plan of store and start using it
in the upper right corner of the store backstage, go to "Hello, OOO" > "My Subscription & Billing" to view the store's plans and modules.
If you see the screen as below, there are "Paid" and "Module" in the "Plan Subscription" section. Please confirm whether your store has a "Automation & Retargeting" module. If so, you can go to step 2 to set it up.



If you see the screen as below, the "Plan" in the "Current Plan" is Basic, Advanced, Premium, O2O, or Enterprise. Please confirm whether your store has a "Premium/O2O/Enterprise".


If so, please go to "App" > "App Store" in the left menu to install the features.

Product Details Page
Only shop member can enjoy the feature

Customer can see the "Add to Wishlist" icon on every product pages. If customer clicks the icon without login, he/she would be redirected to sign in/up page to login. After he/she logged in as member, he/she can continue using the feature.

For out of stock, preorder or other special type of products, customer can still see the products on storefront and add them to wishlist.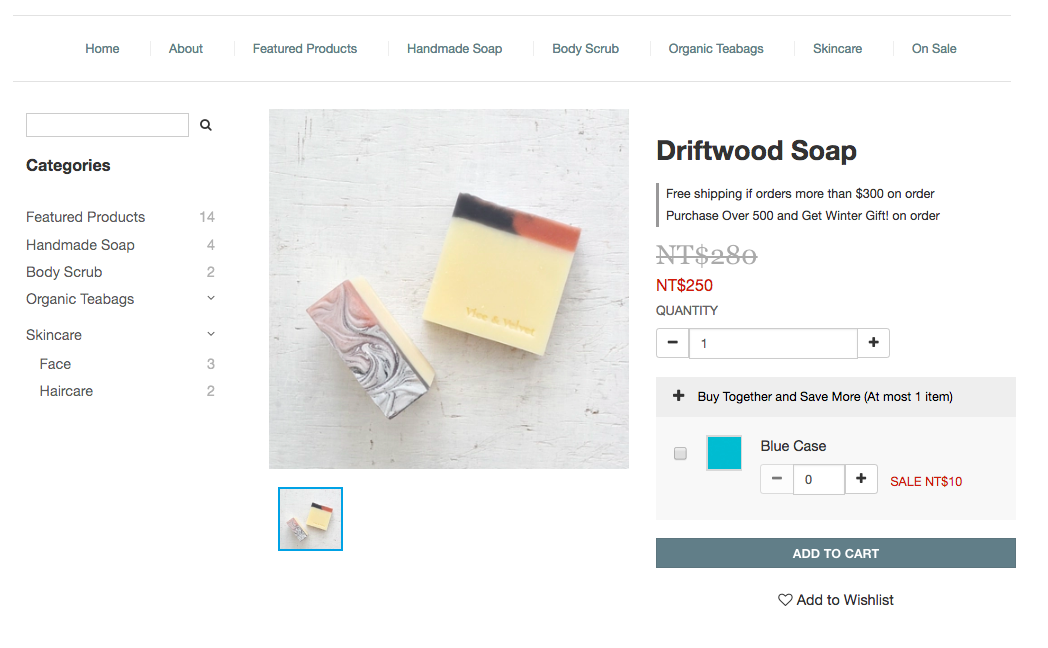 Wishlist in member center
After logged in, member can see all the products that he/she added to the wishlist on member center.

The product info includes "variation" info. If customer does not select specific variation option, that system would auto select the first option as default.

The latest added product would be in the top of the list.

Member can remove the products from wishlist.

Member can add products to shopping cart from the wishlist. After checkout, the products would still be in the list. Member can remove it by him/herself.