SHOPLINE has introduced a "Live Dashboard" feature that enables merchants to access and view all essential livestream information (Live Overview, Event, Assistant Cue Card, Comments, etc.) from a single page.
⚠️ Note: Currently, this feature is only available for livestreams created from Facebook Page, Facebook Group, and Instagram.
This article will cover the following:
1. Introduction to Live Dashboard
In the SHOPLINE Admin, go to [Social Commerce] > [SHOPLINE Live], and enter a livestream.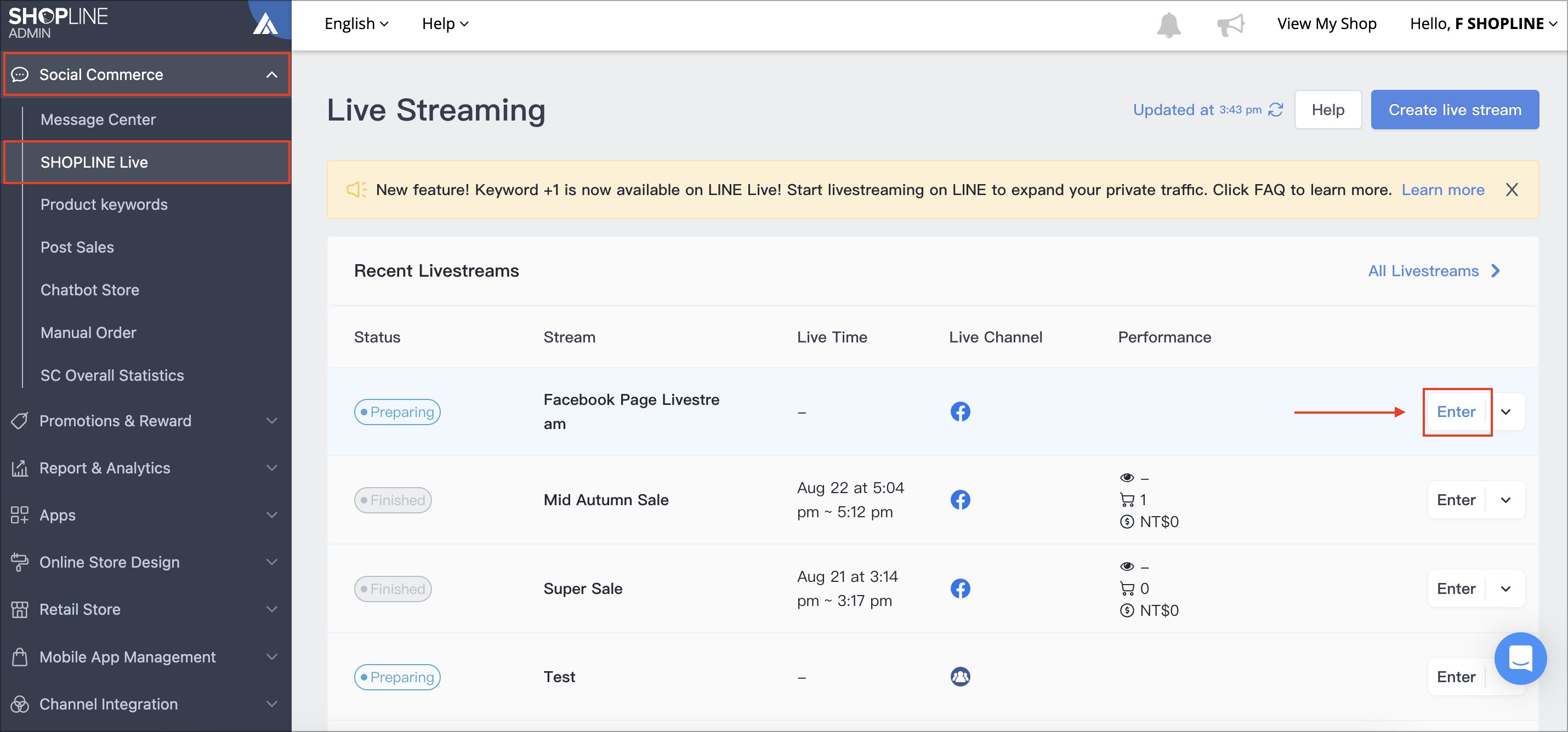 Once you start the livestream, a "Live Dashboard" button will appear at the top right of the page. Click on it to open the Live Dashboard.
*Note: The "Live Dashboard" button is only available during the livestream.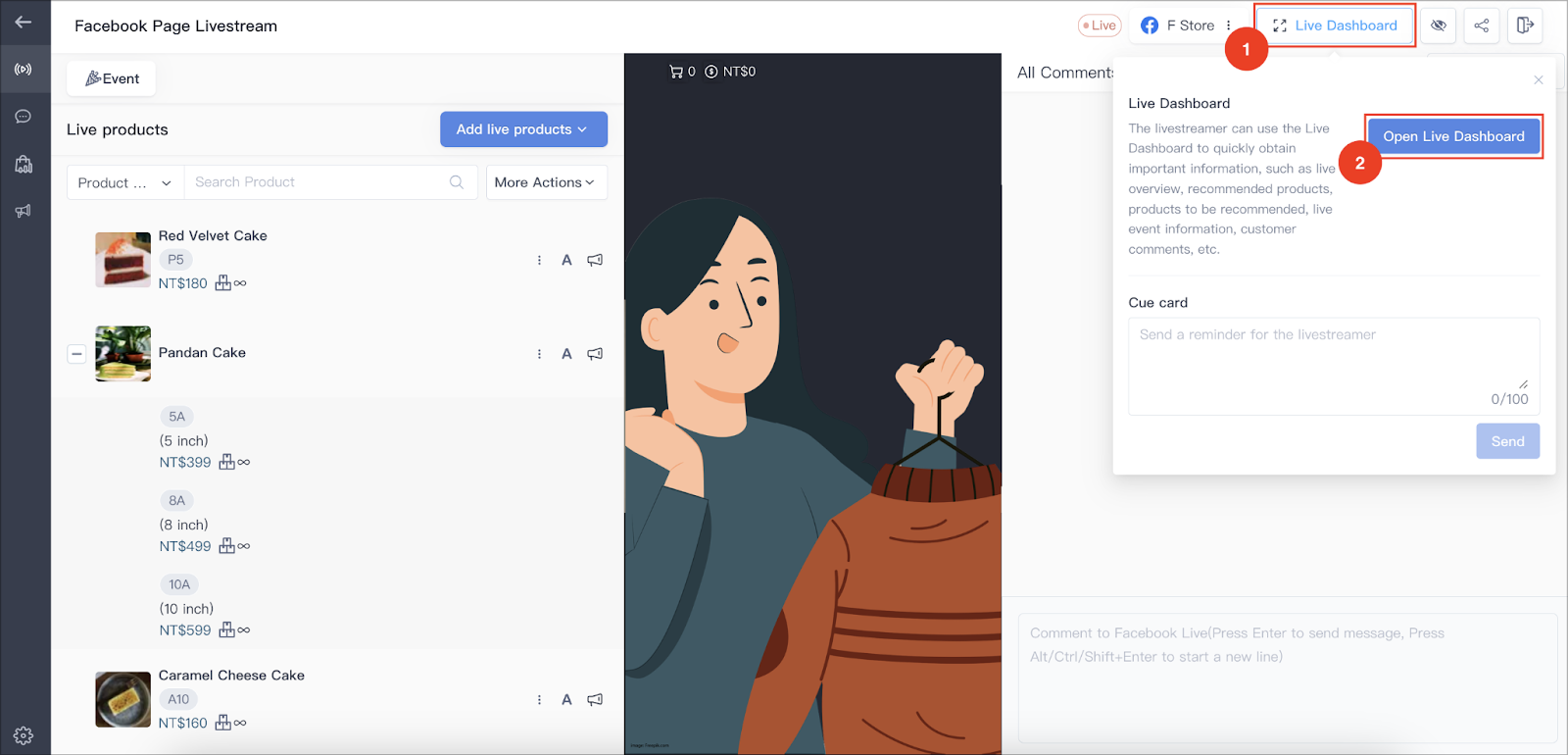 On the Live Dashboard page, you can find:
i. Live Overview
This section will display the livestream performance data, such as:
Total Keyword Comment(s): The total number of keyword comments.
Total Order: The number of successfully created orders by keyword comments (including unpaid and paid orders).
Total Order Amount: The total amount of orders created through livestream (excluding the amount of orders created from the storefront).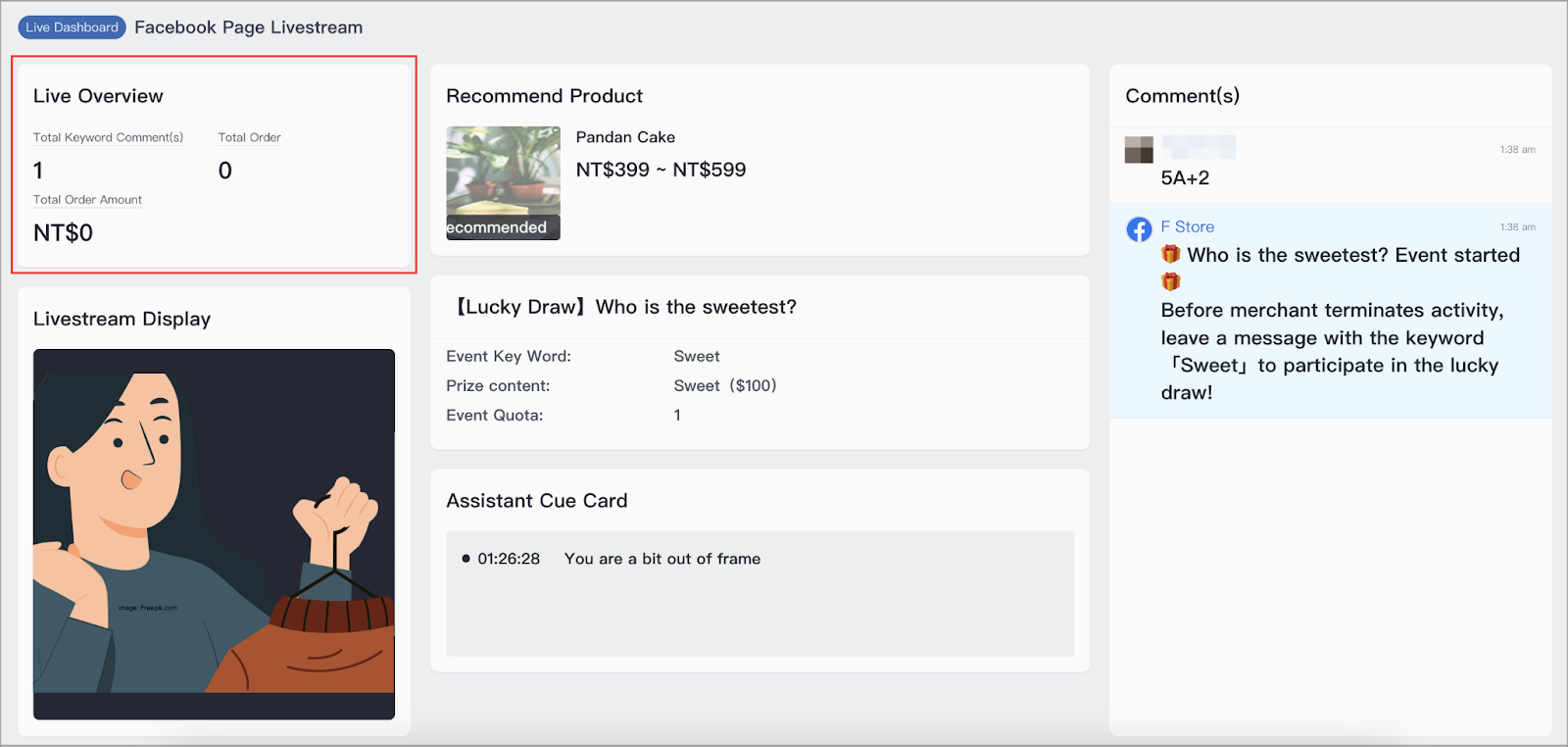 ii. Livestream Display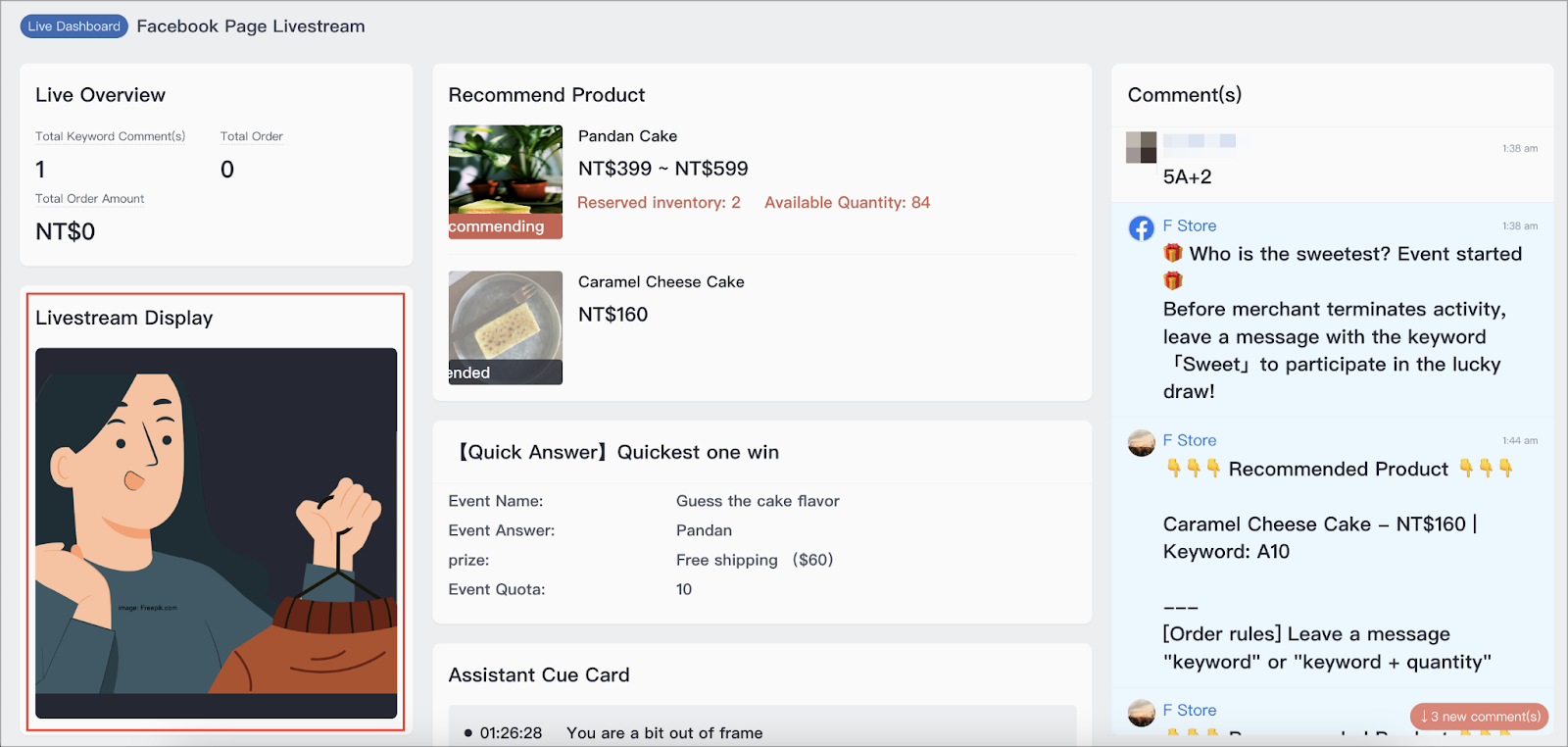 iii. Recommend Product
This section will display the recommended product and the product to be recommended.
Recommending:

To recommend a product, y

ou can click the icon next to the product in the livestream backstage. The recommended product will appear as "Recommending" on the Live Dashboard. You can view the Reserved inventory and Available Quantity here.

Reserved inventory: If you have enabled the "Lock Inventory" feature, the number of reserved inventory will display here.
Available Quantity: It shows the number of products that are currently available. If you have enabled the "Preorder" feature and set a preorder quantity limit for the product, the Available Quantity will be your current inventory and pre-order limit combined together. Please refer to this article for more information on Preorder Limit.

To be recommended:

When a product is recommended, the system will detect the next product in the live product list, and label it as "To be recommended".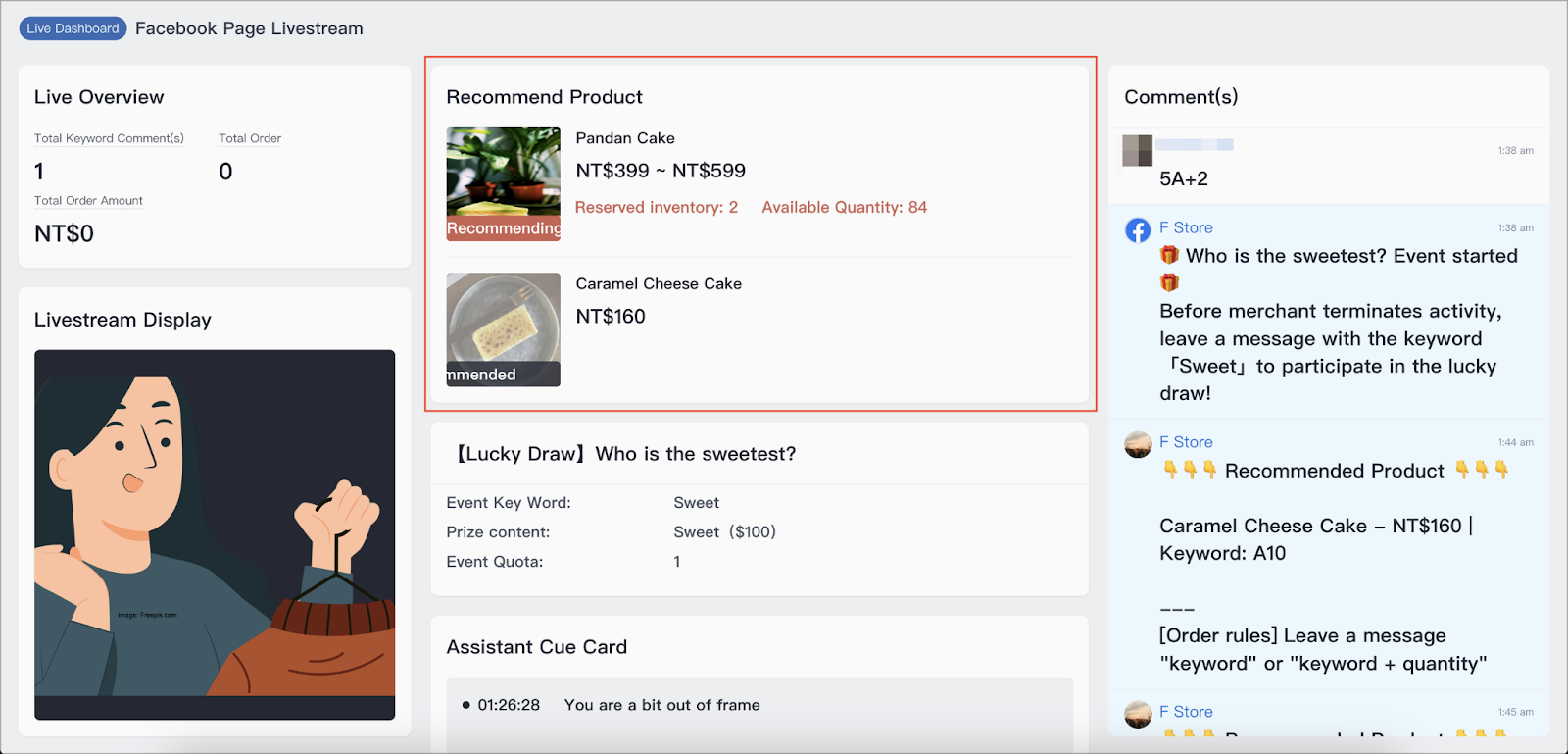 iv. Event
This section will display the ongoing live events.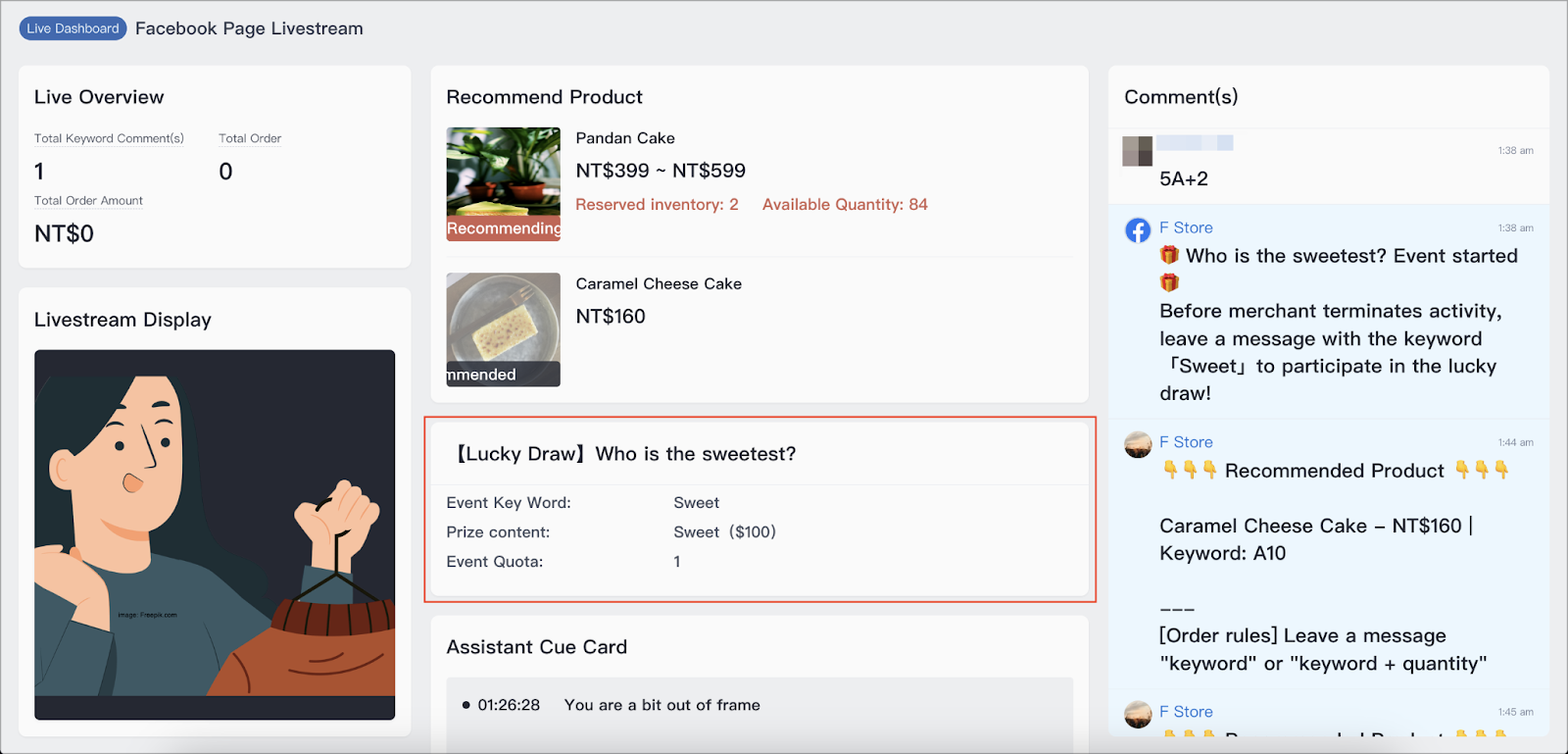 a. Lucky Draw

b. Leave keyword and get limited vouchers

c. Bidding Promotion

d. Quick Answer

v. Assistant Cue Card
The assistant can click the Live Dashboard button and insert the cue in the "Cue card" section to send a reminder to the livestreamer.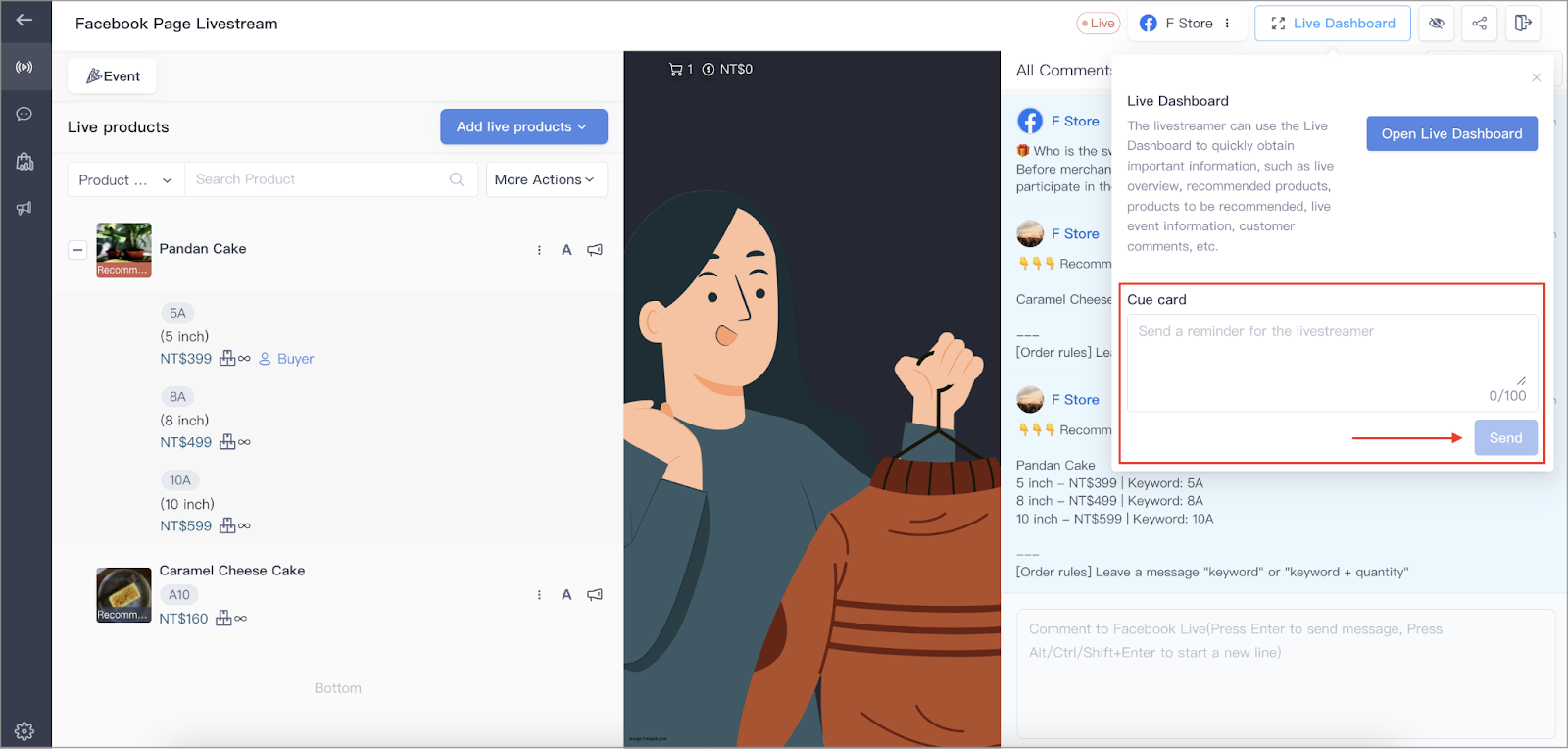 The livestreamer can view the reminder below the "Assistant Cue Card" section.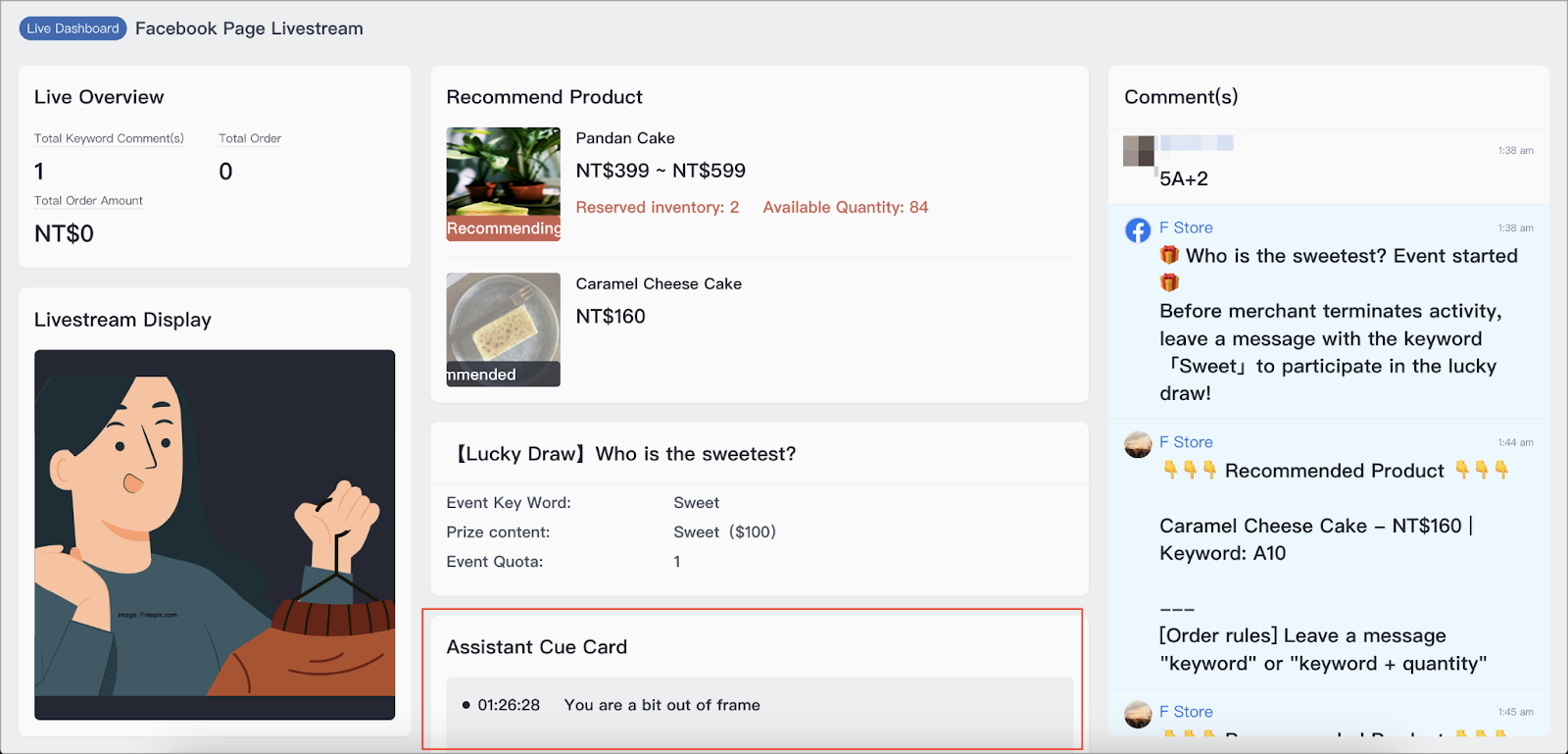 vi. Comment(s)
This section will display the comments customers send during the livestream.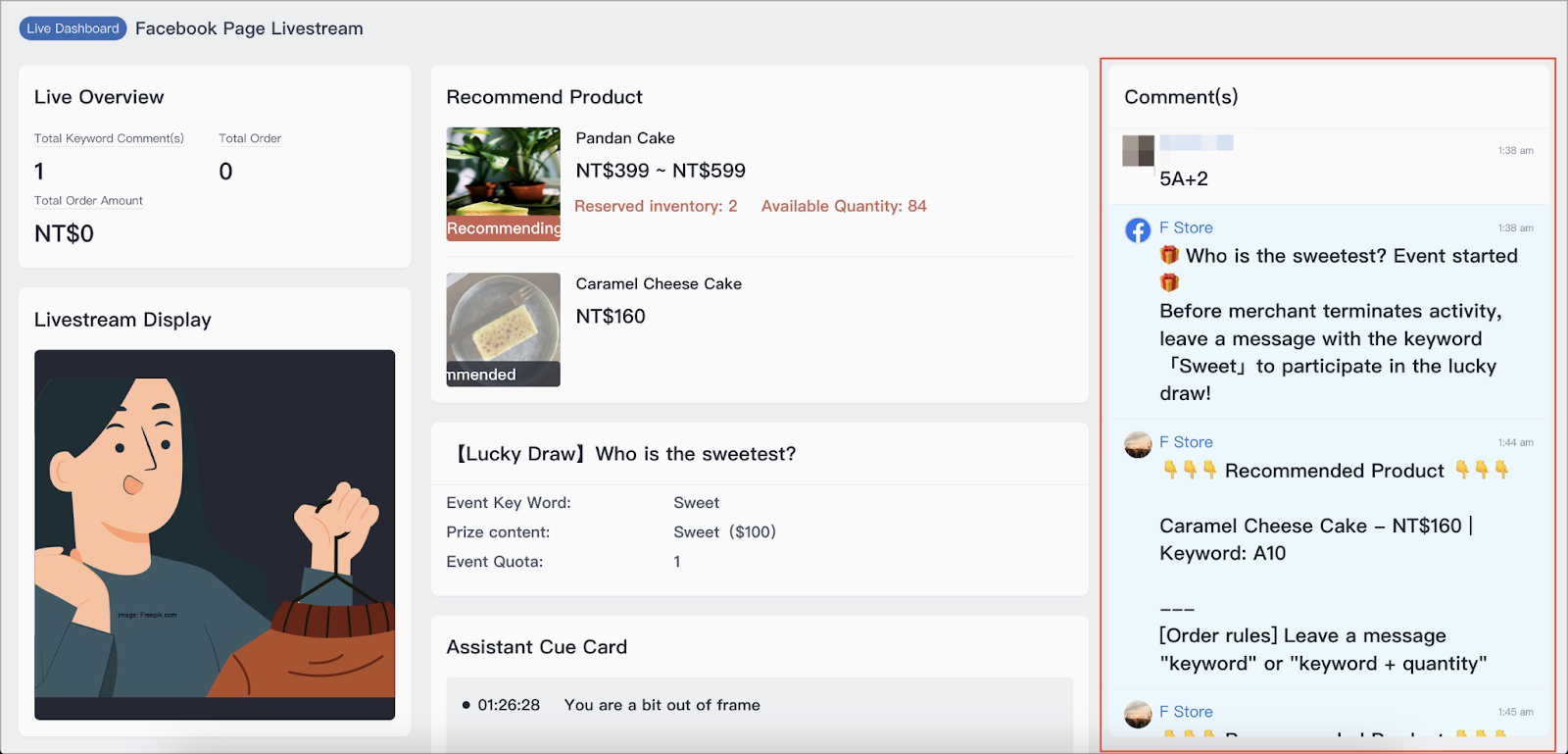 Once the livestream ends, a prompt will appear and ask the livestreamer to return to the livestream backstage.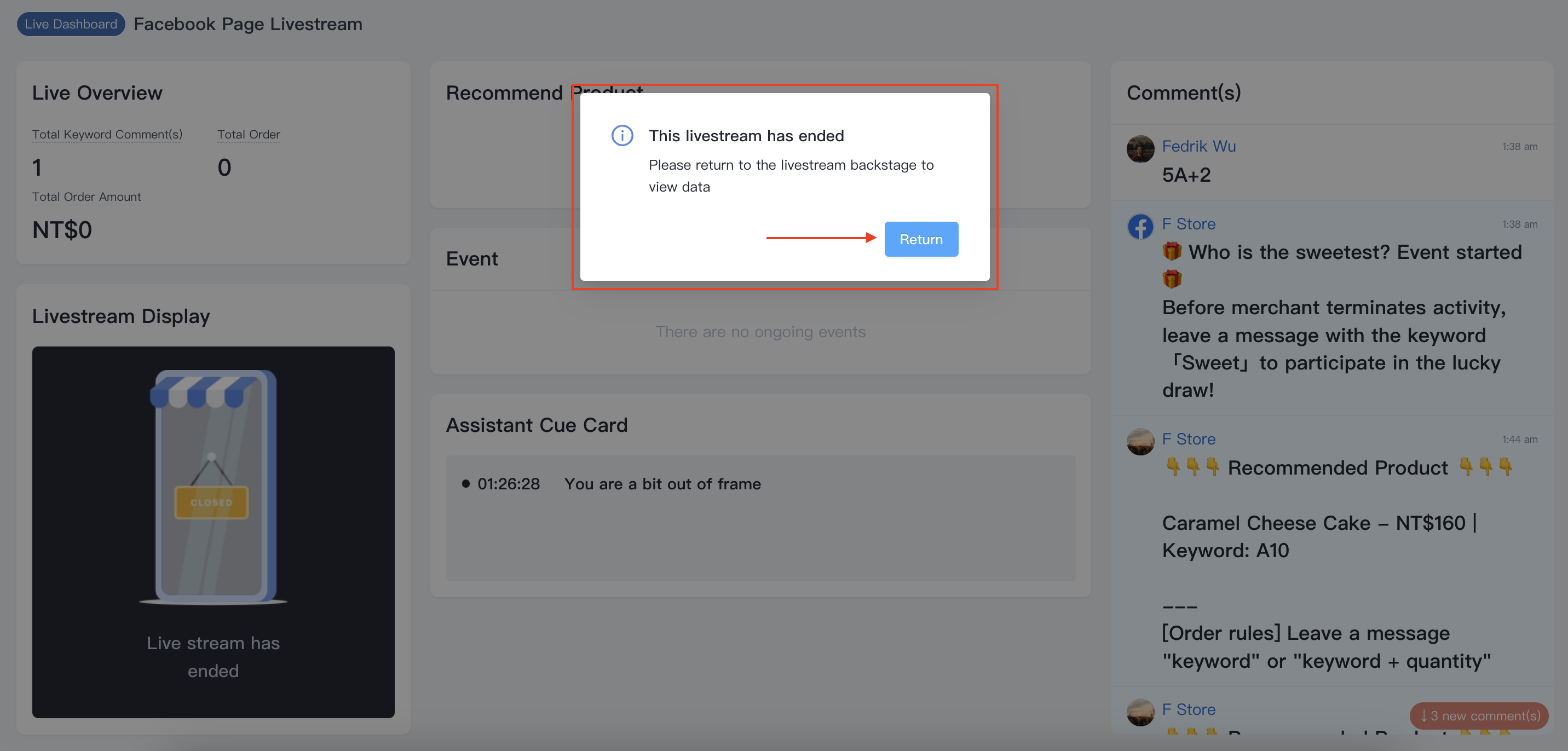 Read more