You can upload photo for each product variation (e.g. size and colour)
If you haven't created product variations yet, please click here to learn how to set up variations
You can take a look at:
A.Product variation photo display in storefront
The photo will automatically change when you select a variation on storefront product page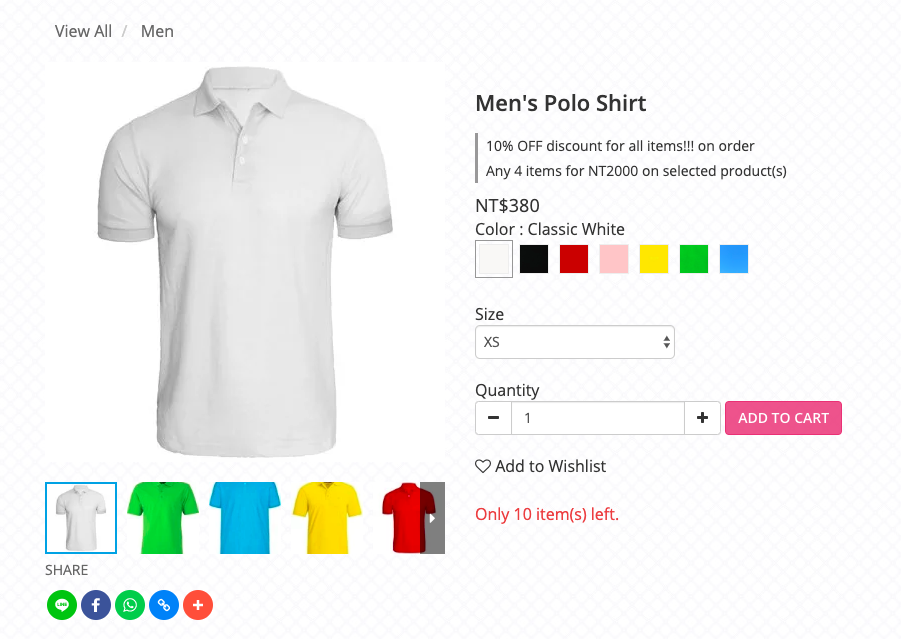 When you place an order, you will also see the variant product photo in the shopping cart, checkout page and order confirmation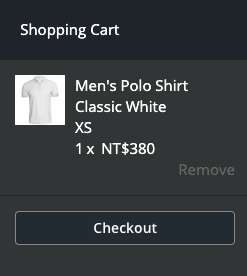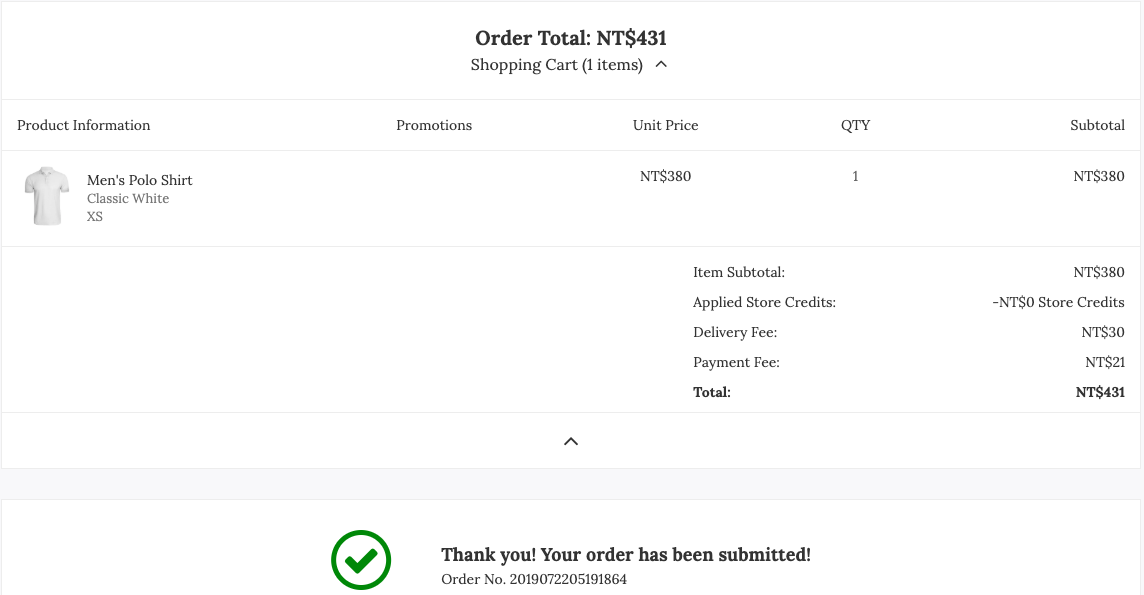 B.Upload and set variant photos for product variations
Step 1: Go to "Variations" tab
Login admin panel > "Products and Categories" > "My Products" > "Edit" button > "Variations" tab
Step 2: Click icon
Click

to upload variation photos

You can choose a variation photo by:
Selecting from the main product photos you have uploaded previously OR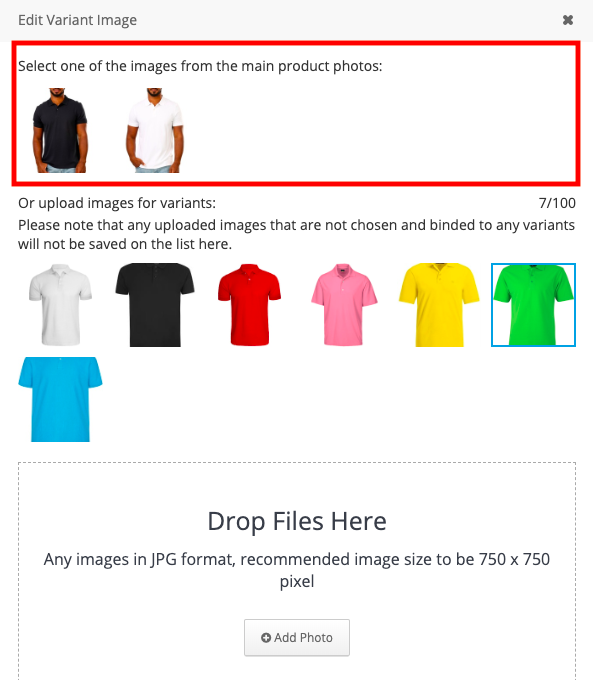 Uploading new photos by clicking "Add Photo" button OR
Drag and drop the photos into the area enclosed with dashed lines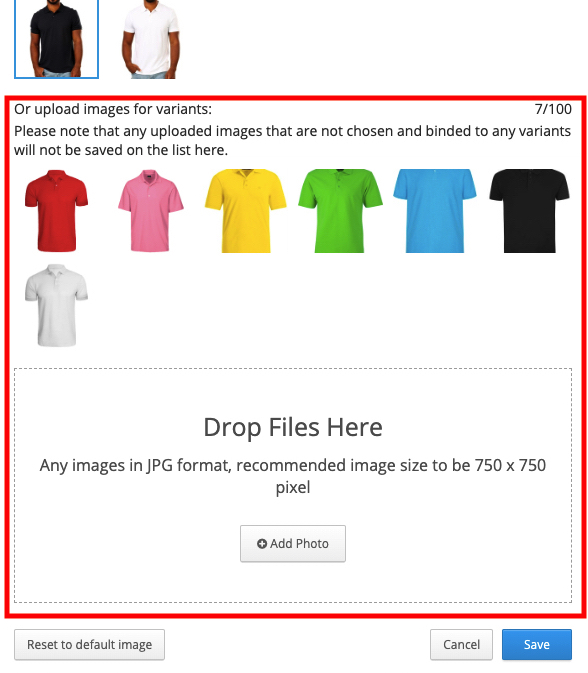 Step 3: Click "Save"
You can upload up to 100 photos with the maximum size of 2 MB per photo. You may upload all the necessary photos for the variations in one go and select the photos for each corresponding variant.
Click "Save" when you have completed the selection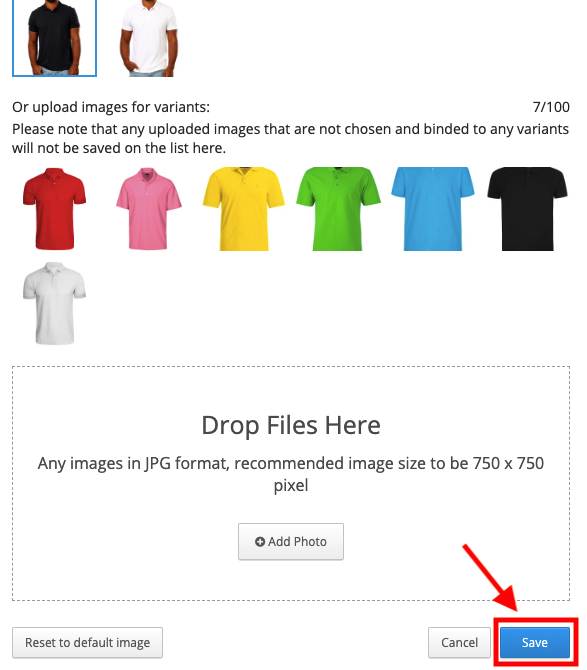 Step 4: If you uploaded wrongly
If you uploaded the wrong photo, hover over the top-right corner of the photo and click the "X" to delete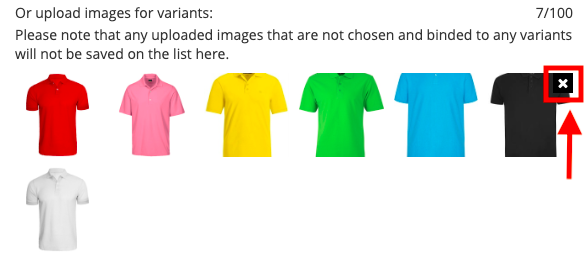 If you selected the wrong photo, you can:
Click "Reset to default image" OR
Directly select another photo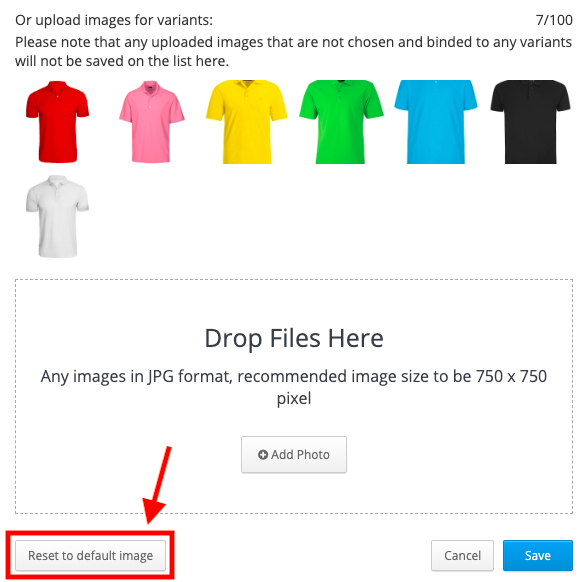 Step 5: Set it again
Go back to the "Variation edit" page and repeat Step 2 again if more variations are yet to be set

Step 6: click "Update"
Remember to click "Update" to save the variation changes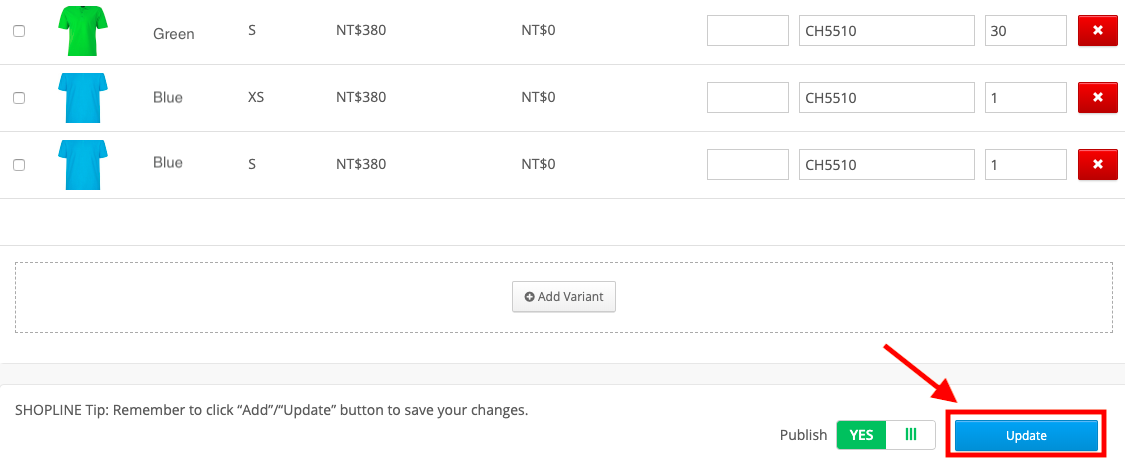 C. Remarks
When you click "Update" button to save your variation setting, system will automatically delete the photos which are not used for the variants. Only those chosen and linked with corresponding variants will be saved in the system
Also if you do not set images for certain variants, the product page will automatically show the main product photo for those variants