You are now able to limit the Delivery & Payment Options for specific product when customers are placing their orders. For example you may restrict some delivery or payment methods if orders involve frozen food, large products or preorder items.
This article is going to go through the followings:
Take fresh meat as example.
You might only want to offer "Pick up at Store" and "Delivery with Ice Bag" delivery options to keep the meat fresh as well as limiting customers to pay with "Bank Transfer" and "ATM Transfer"
The available Delivery & Payment Option(s) will be shown on the product page when you excluded any of the options, as shown below: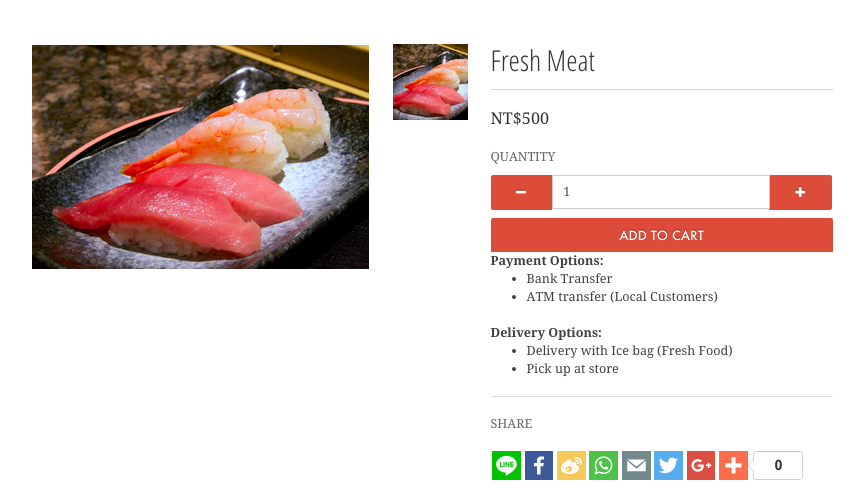 Remarks: If you haven't excluded the options on the product page at the admin panel, the list of Delivery & Payment options would not be shown
A. Limit product to certain delivery or payment options
Go to "My Products" > Product Edit Page > "Settings" tab > Check the unwanted delivery & payment methods boxes of exclude option(s) > Click "Update"
All options will be available for customers to choose if no box is checked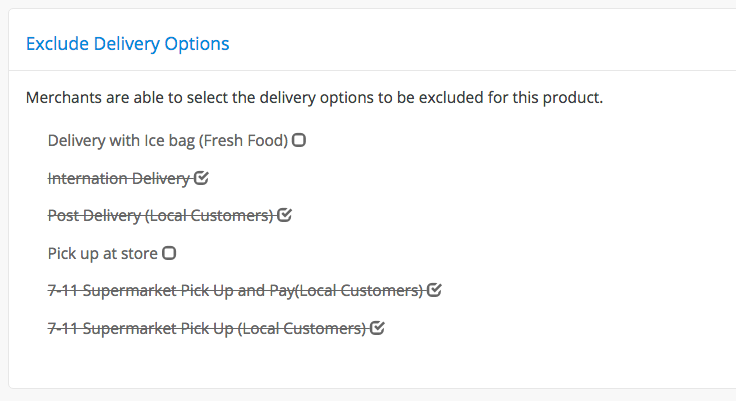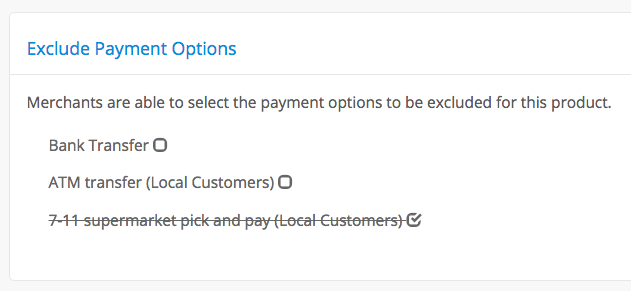 B. Possible failed checkout scenarios
Two situations may block customers from placing their orders:
1. Products with different delivery or payment methods in the same shopping cart
This means two or more products do not have common delivery or payment methods. Customer will need to place 2 separate orders.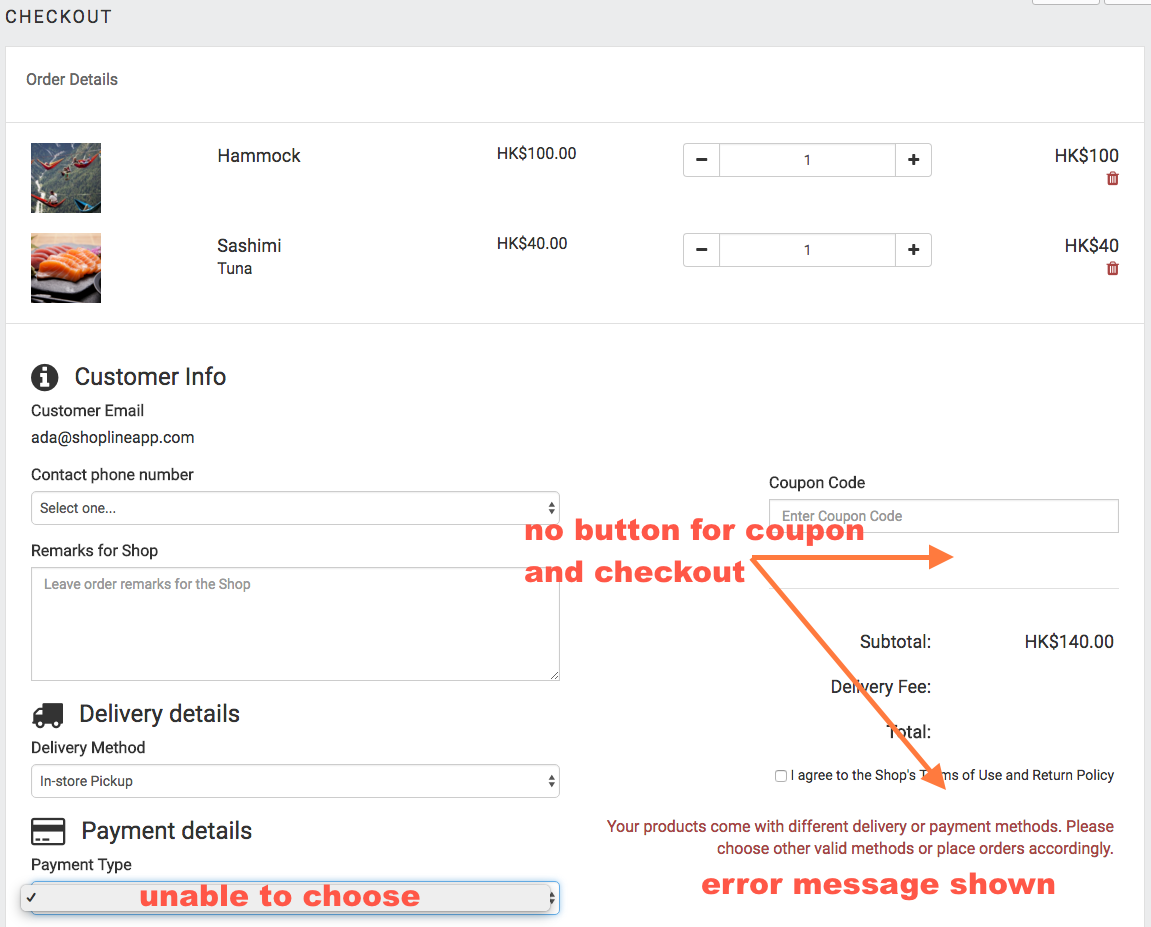 2. Contradicts with Specific Delivery Options tied with Payment Settings
For example, a product is tied to SF Express Courier and Paypal payment options, however in "Shop Settings" > "Payment Options", SF Express Courier is excluded at Paypal settings (shown below)
Step 1
"Settings" > "Payment Options" > Double check options ticked in "Excluded Delivery Options"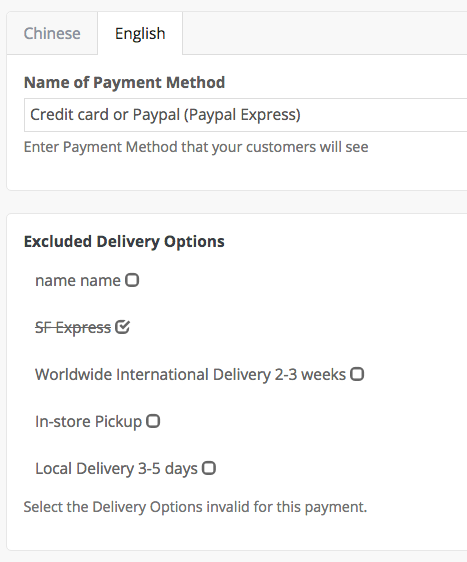 Step 2
You have to make a choice between "Payment Options" and "Specific delivery/payment options tied to product". In this case, you can change either Paypal payment option not to exclude SF Express, or not to set Paypal and SF Express as the only payment and delivery options in product edit setting.
Step 3
You are advised to make a trial order in storefront to make sure setting doesn't contradict