After you upgrade to Advanced or Premium Plan, a custom domain is included. Each domain validity is 1 year. Please pay an attention to the details below in order to apply for the custom domain.
Step 1:
Please go to "Settings" > "Domain Settings" > Scroll down at the same page to view the "Domain Registry Information" form.
Step 2:
Please fill in the fields in "Domain Registry Information" Form to apply for the custom domain.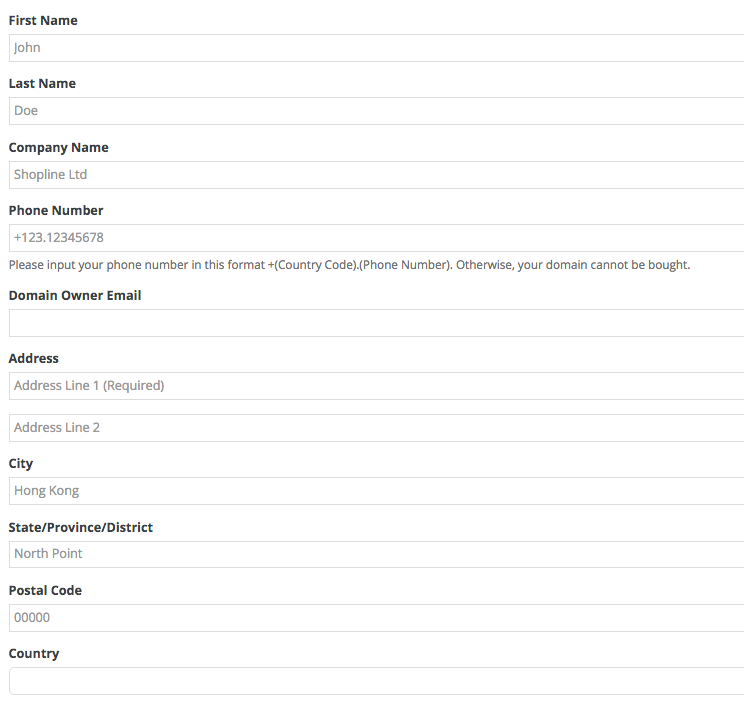 *Please make sure the "Domain Owner Email" is valid so that the domain owner is able to verify the domain after our team has bought the domain.
*Please be reminded that the phone number has to follow the format as below.
E.g.+852.98765432
+886.987654321
*For Hong Kong users, you can leave the postal code blank. The value will be defaulted as 00000.
*Please make sure all the fields are correct before you save the settings.
Step 3:
Please scroll up at the same page to search for the domain name you would like to apply for, then select "Apply"
Once we have confirmed your payment, we will proceed the application for you. The process will takes 1-2 working days.
Step 4:
Please check your Domain Owner Email inbox in the next 2 days, the domain verification email will be sent to your inbox and the verification link will be expired in 15 days.
The verification email is shown below:
Email Subject: VERIFICATION REQUIRED - Please verify your domain name(s) as soon as possible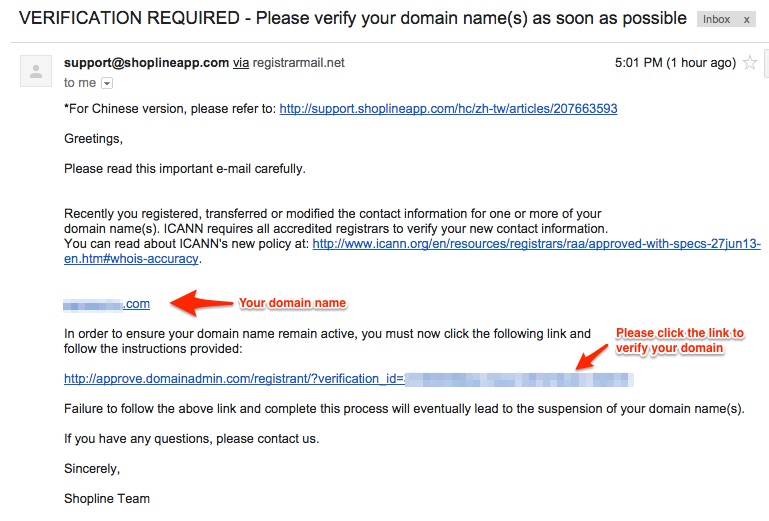 The domain will not be activated until you have verified through the URL link inside the email.
After you have done verifying, your domain will be activated and linked to your online shop within 15-20 minutes.
Step 4: 
Please read the verification email and click the link to verify the domain. Steps are shown below:
Open your email > Click the verification link
 *Please make sure the domain matches to the one you have requested.
You will be directed to a new page to shown the verification details > Click "Verify Information".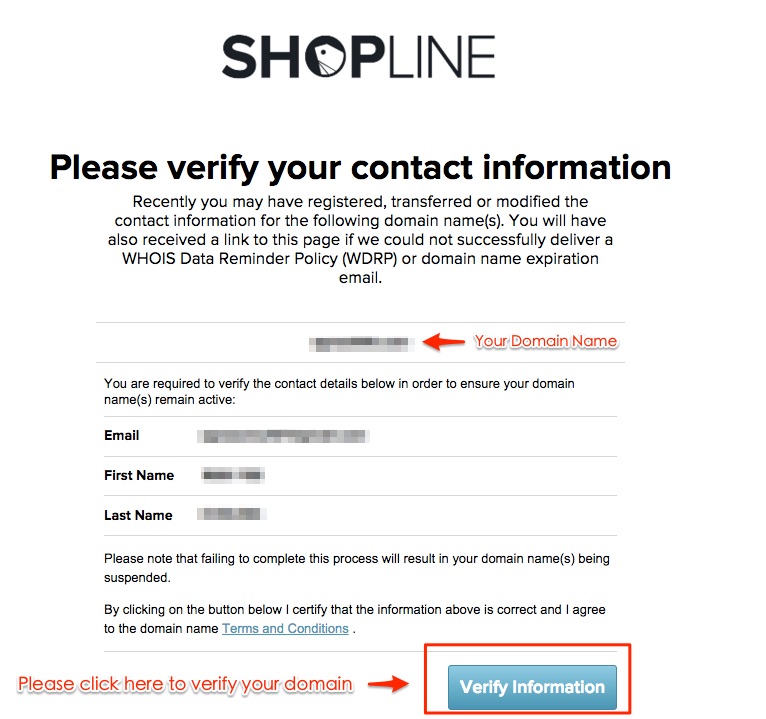 Then, the verification process is done.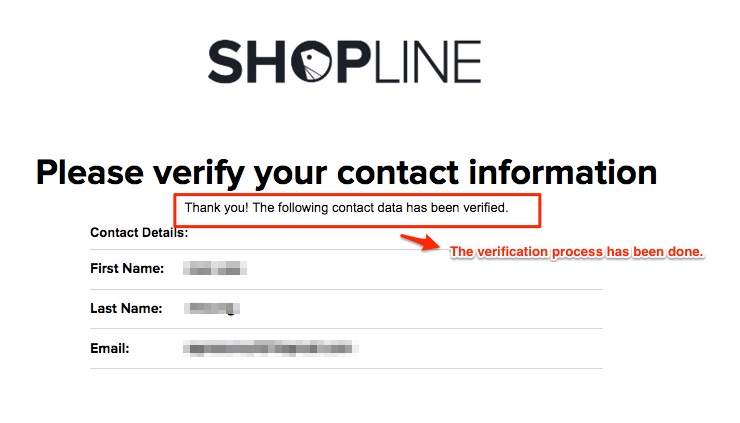 *Please be reminded that if you make any changes over the Last Name, First Name or the Domain Owner Email in the Registry Form, you will receive another verification email from support@shoplineapp.com, also please make sure to verify the changes within 15 days.