Step 1. Login to your Yahoo Gemini Ad account
Click on the cog symbol on the top right corner, and then click on "View Tag Code".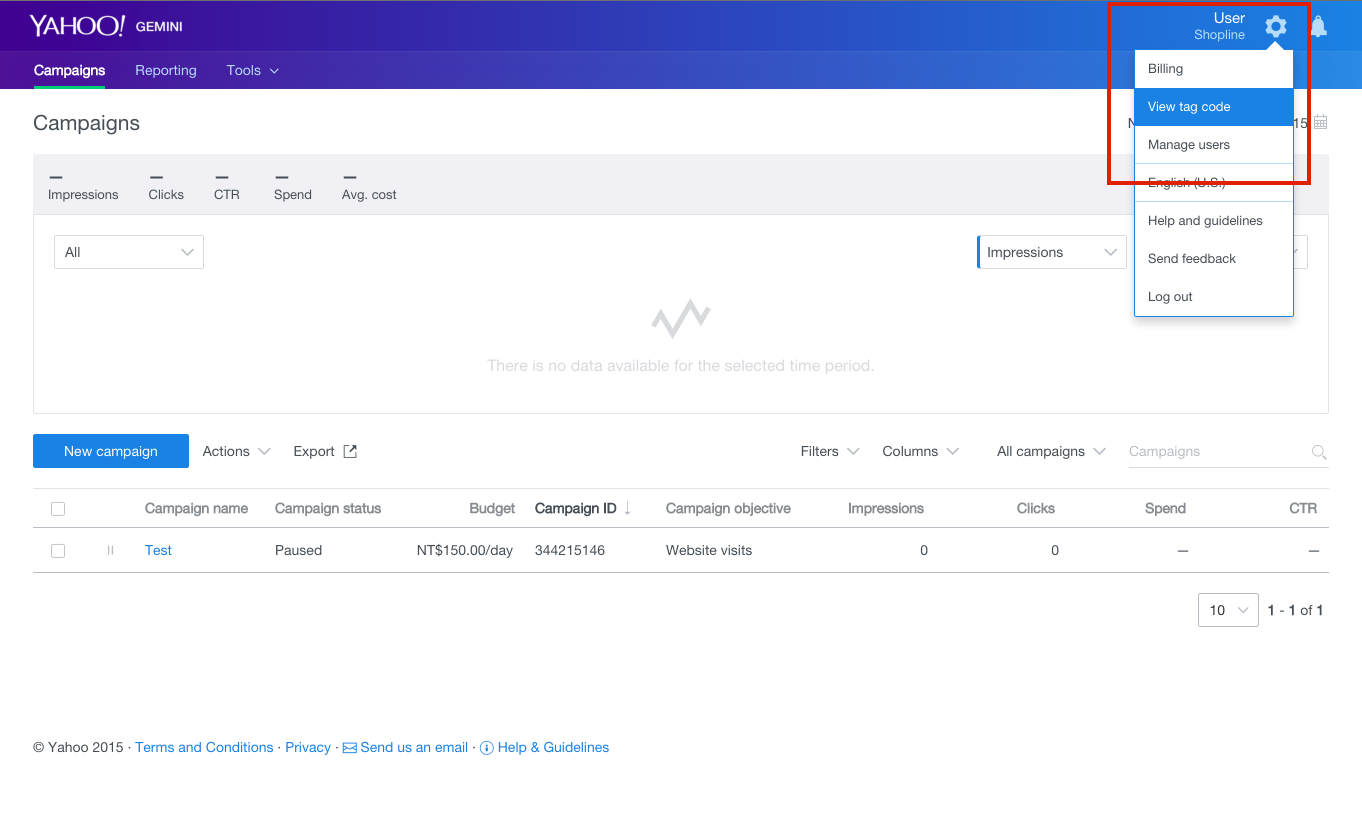 Step 2. Get "Project ID" and "Pixel ID" from either left column ("Javascript") or right column ("Image").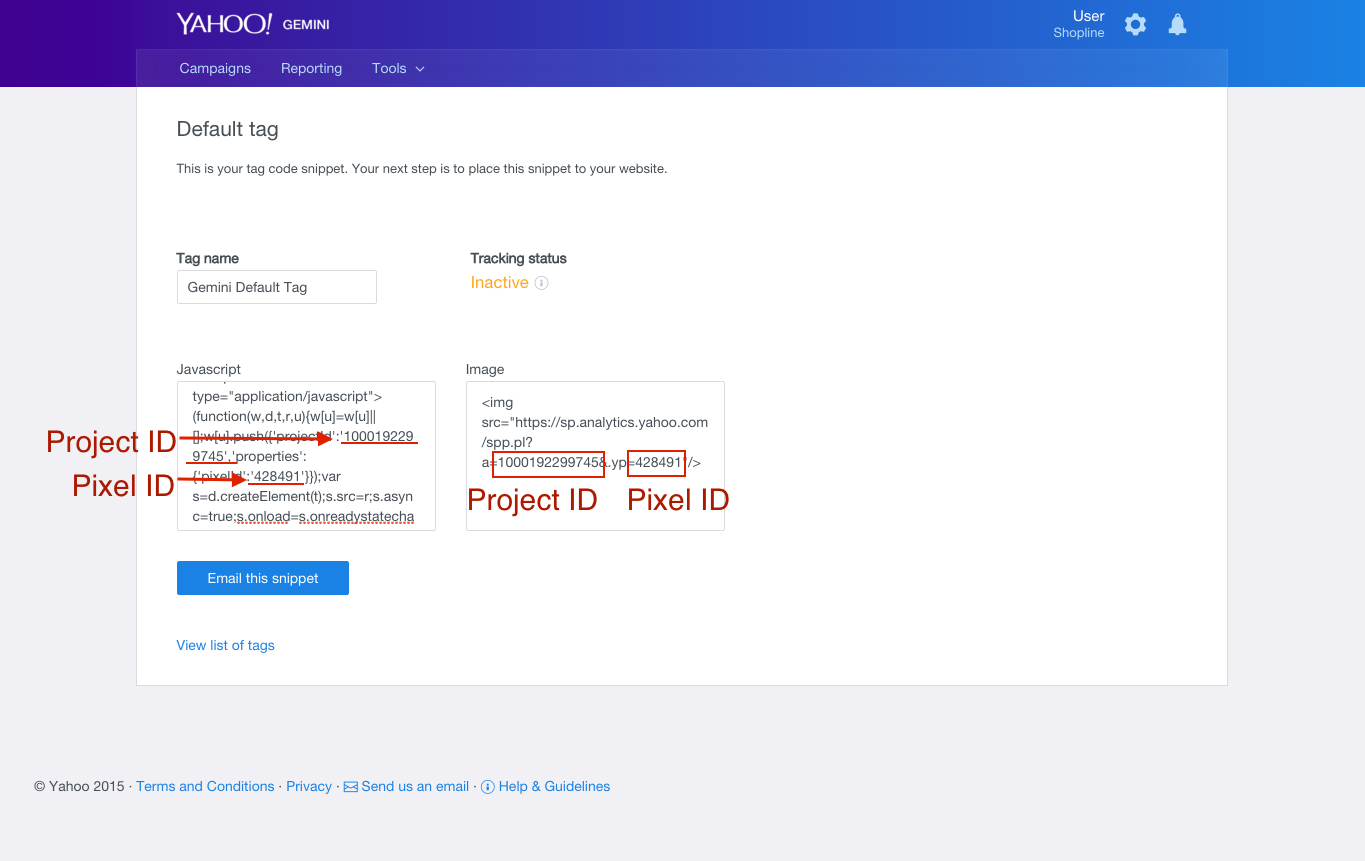 Step 3. Go to your SHOPLINE admin panel
And go to "Tracker Settings page in "Settings". Click on "Yahoo Native Ad Conversion Pixel" to add the tracker.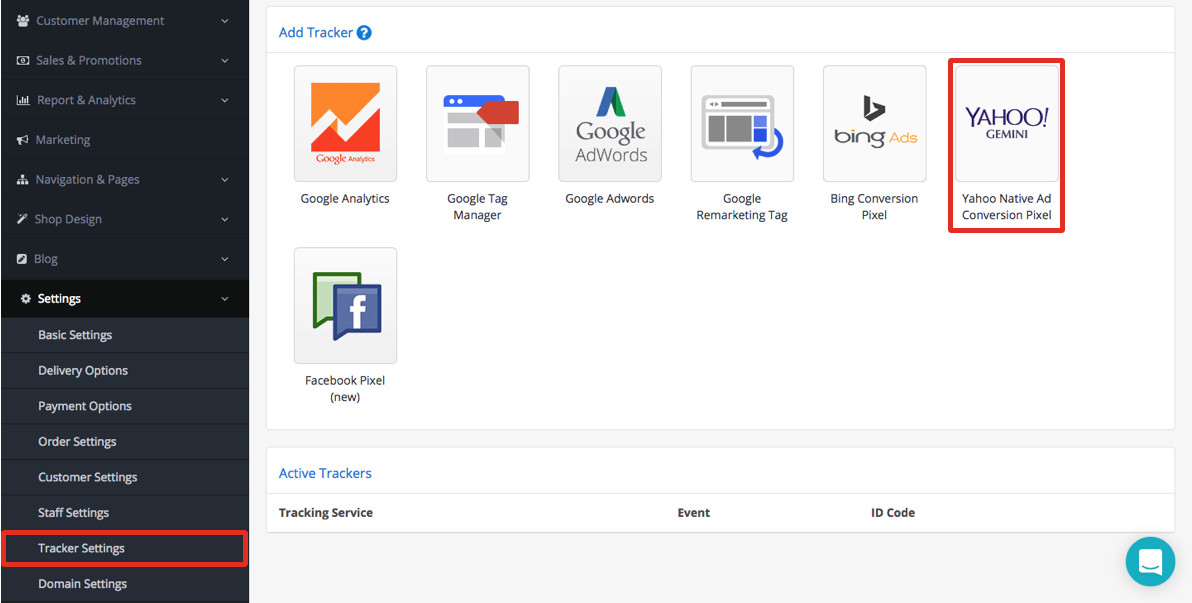 Step 4. Enter "Project ID" and "Pixel ID", and click "Add".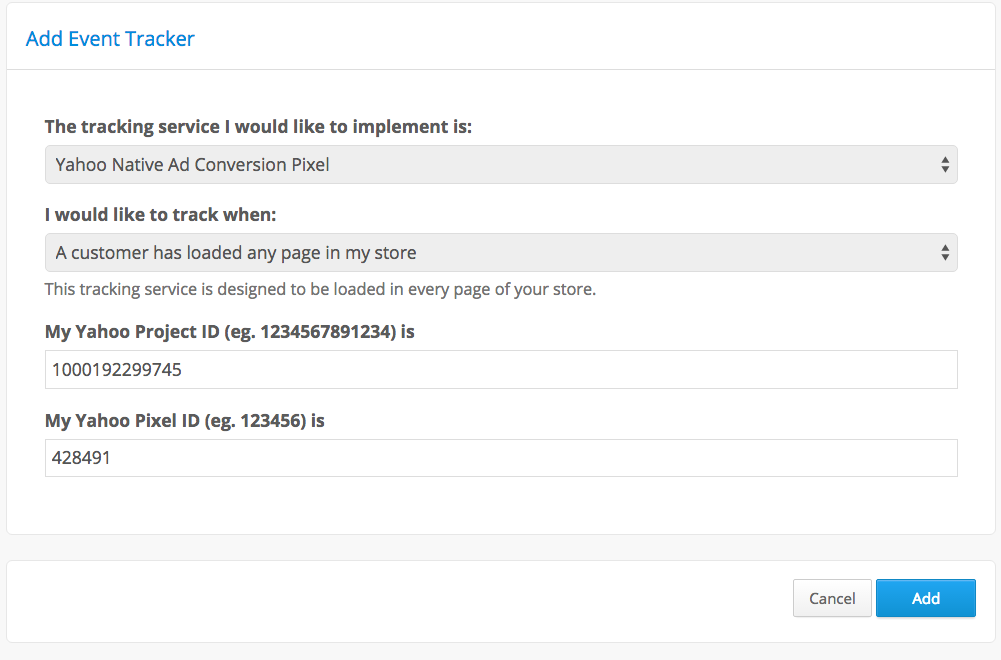 Step 5. Your Yahoo Native Ad Conversion Code is successfully installed.