To optimize customer relationship management, you can customize information to acquire when customers register as member and checkout
A.Preset fields
Go to "Settings" > "Customer Settings"
Preset Fields (Available in both languages) include Gender and Birthday. For more information about setting up the birthday field, please click here. Merchants can also add up to 5 custom fields to collect customer details
Checkout Form: Customers checkout page
Signup Form: When the customer click on "Menu" and sign up as member
User Profile: Signed in customer can view the "Profile" page under "Menu"
"Include?" checkbox: Fields would be displayed on the respective page
"Required?" checkbox: Customers have to fill in the box, otherwise cannot proceed to next page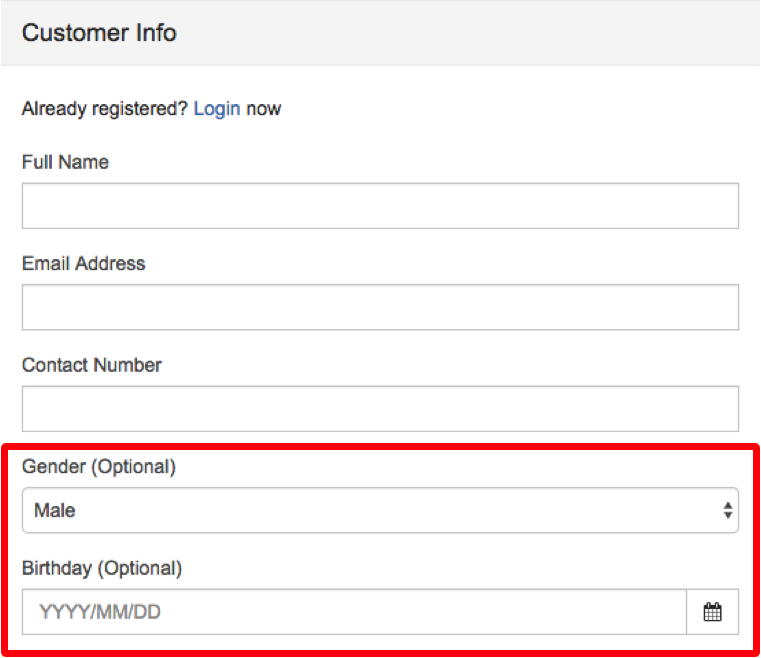 This is the page where merchants can edit customer information to collect: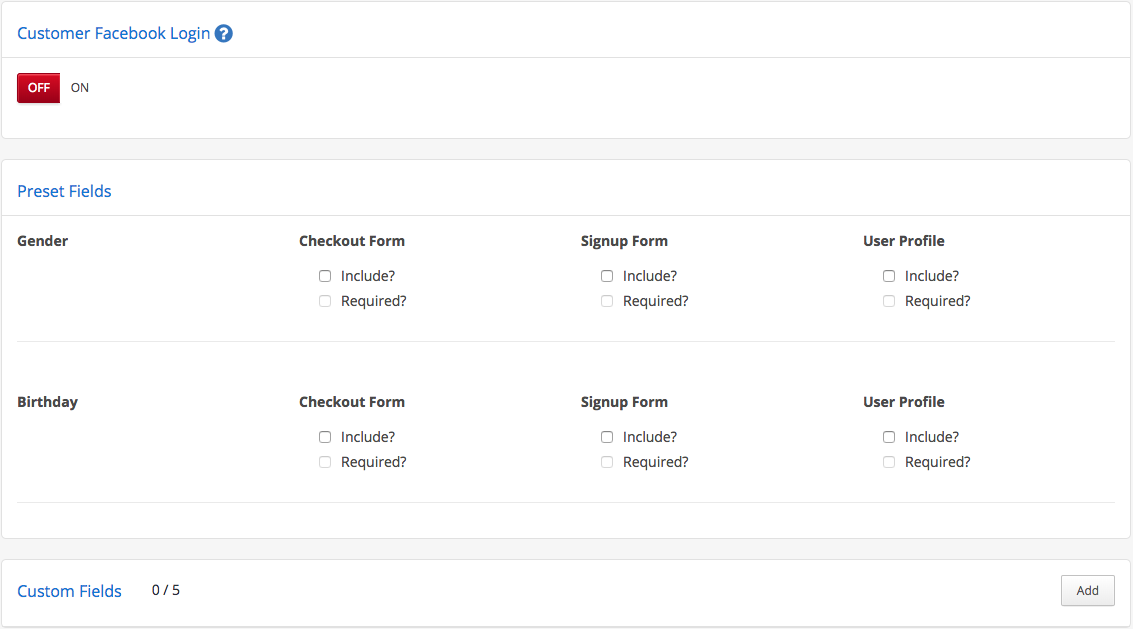 B. Custom Fields
For custom fields, Chinese and English versions have to be configured separately.
Merchants can click "Add" button to add a new custom field, and fill in "Field Name" and "Field Hint". "Include?" and "Required?" options are also adjustable for each custom fields
Customers will be able to view the following:
Field Name: Phone Model no.
Field Hint: iPhone 6/Samsung Galaxy S6

Remarks: Removing custom fields in-use would permanently delete all collected customer data and it cannot be retrieved anymore. However, amending/changing "Field Name" or "Field Hint" will not affect the existing information.