PayPal setup is a simple way to set up a credit card payment option for customers to make purchases. Merchants can conveniently apply for a PayPal account and set up PayPal as a payment method of your shop.
If you already have a PayPal business account, please proceed to here
Step 1
Go to the registration page of PayPal (PayPal Setup Page) > Click "For Business" > "Get started"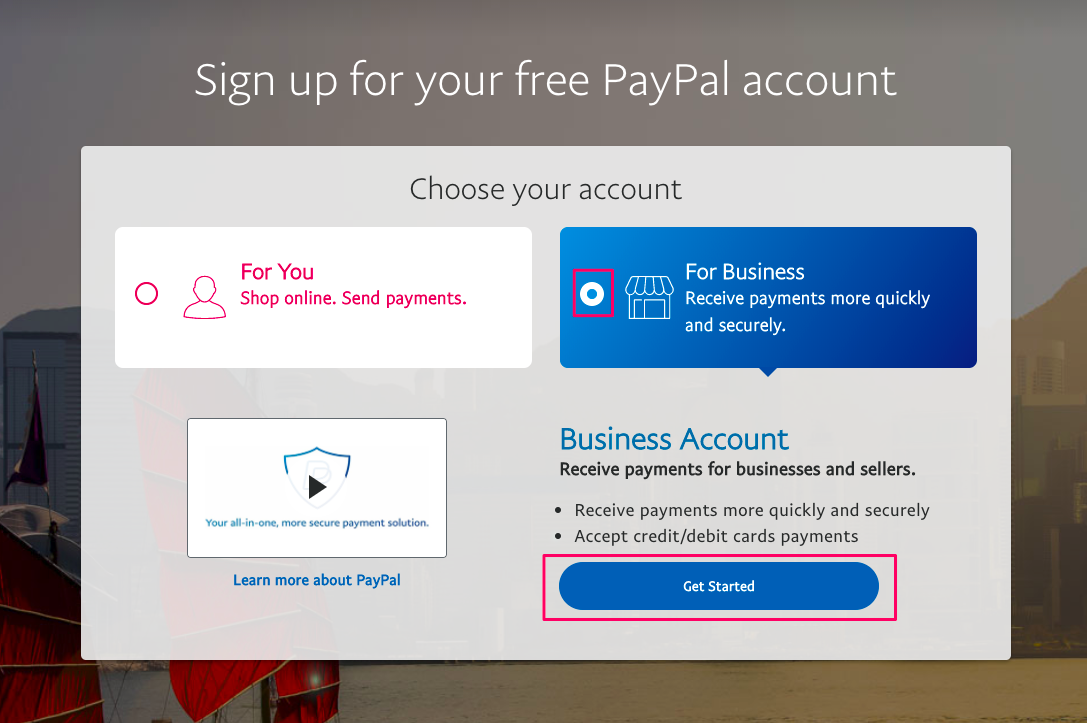 Step 2
Enter your email address > Click "Next"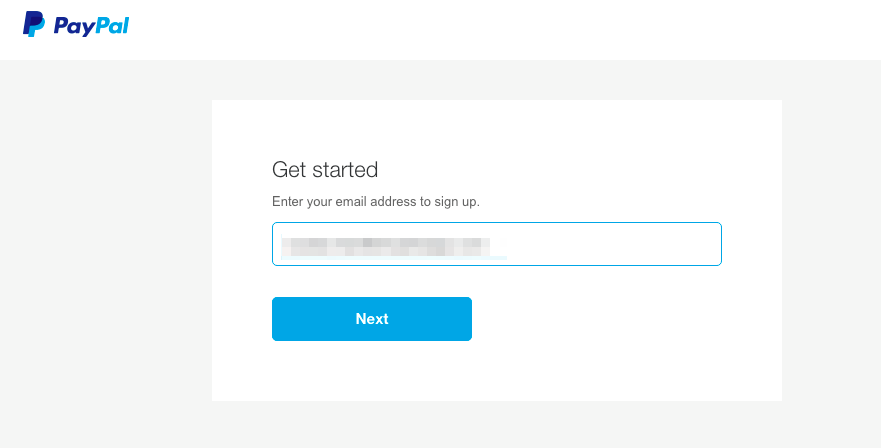 Step 3
Setup your password > Click "Continue"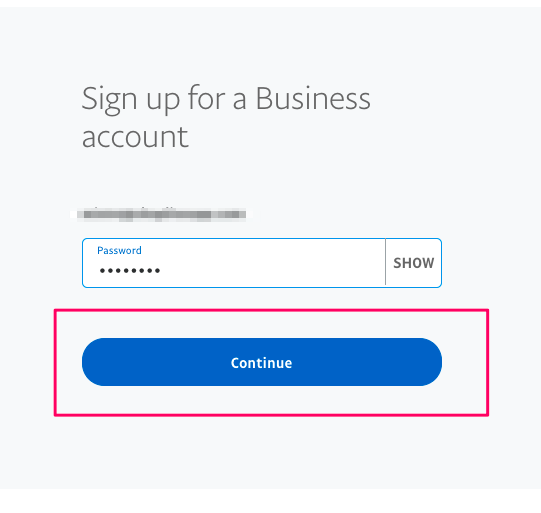 Step 4
Enter your business info and authorised user info>Click "Continue"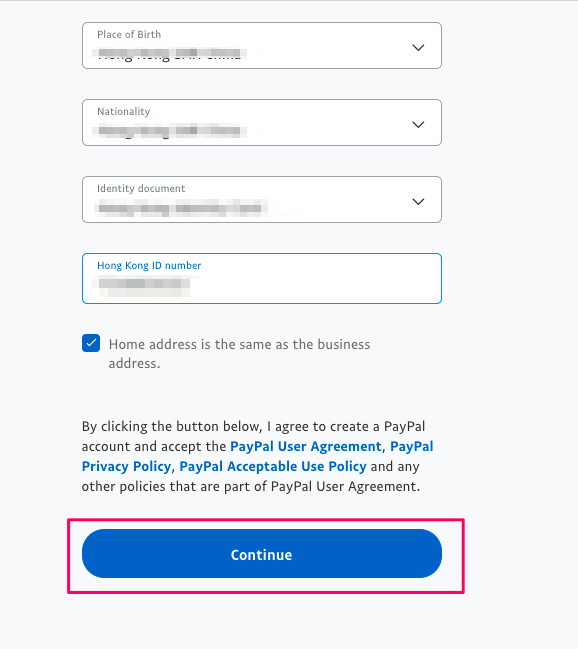 Step 5
Choose your business type and business category > Enter your shop domain under "Business URL/domain" > Enter the "Name on card statements" > Click "Continue"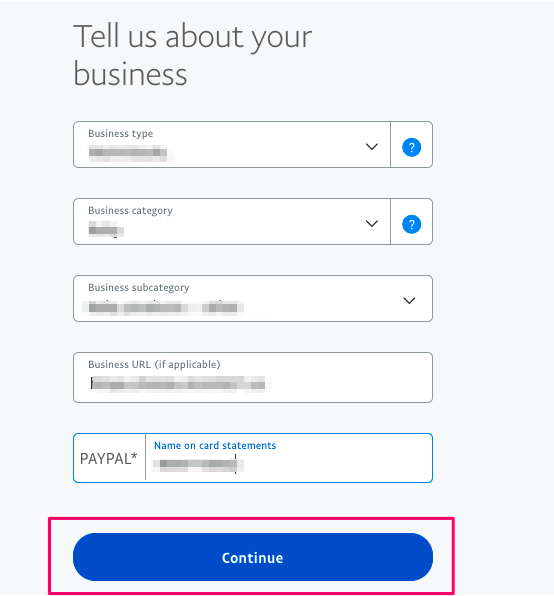 Step 6
You will be directed to below screen: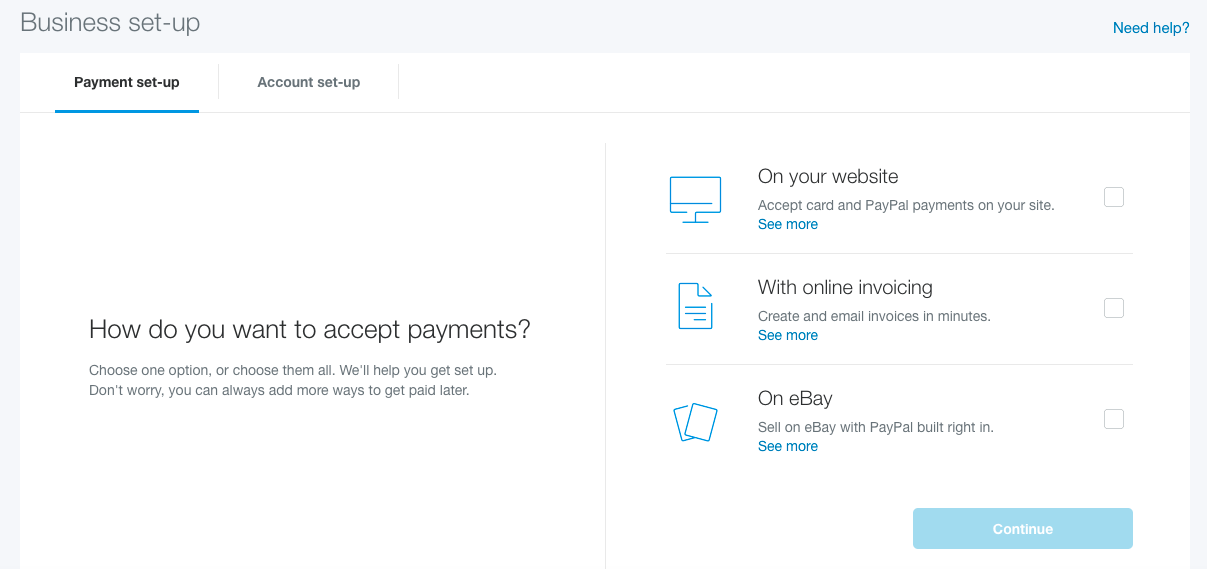 At the same time, you will receive emails from PayPal:
Step 7
Open the email with title "Welcome to PayPal! Activate your account now" > Click "Confirm My Email"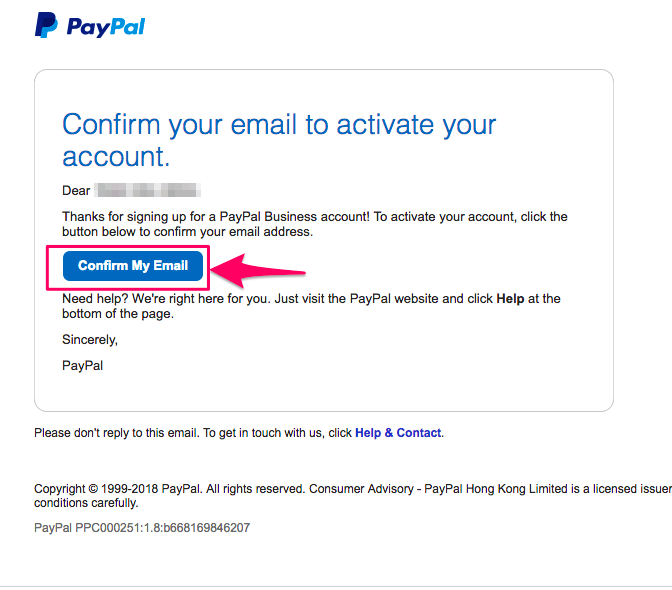 Step 8
Upon confirmation of email address, you will be redirected to PayPal's "Business setup" page > Click "On your website" > Click "Continue"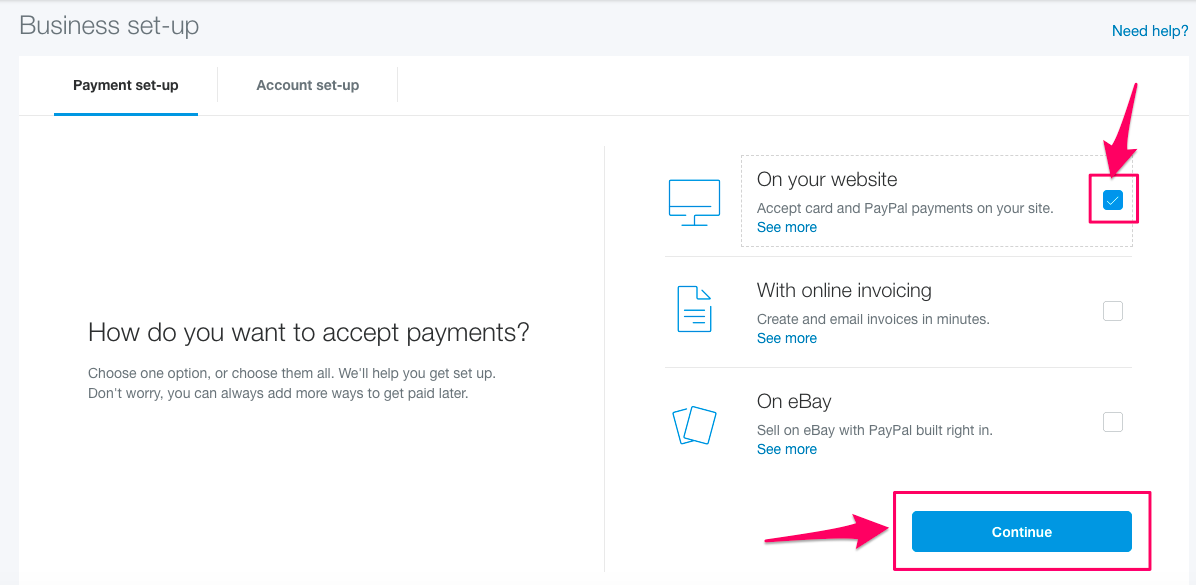 Click "Continue" under "Process all payments, including credit and debit cards, through PayPal."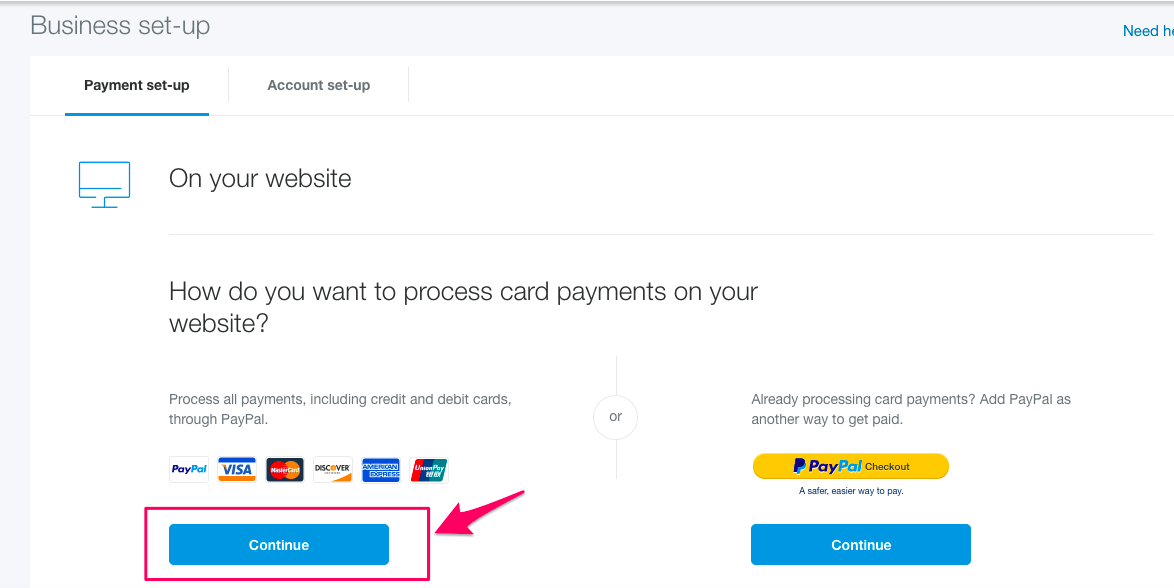 Click "Option A" > "Set up API credentials"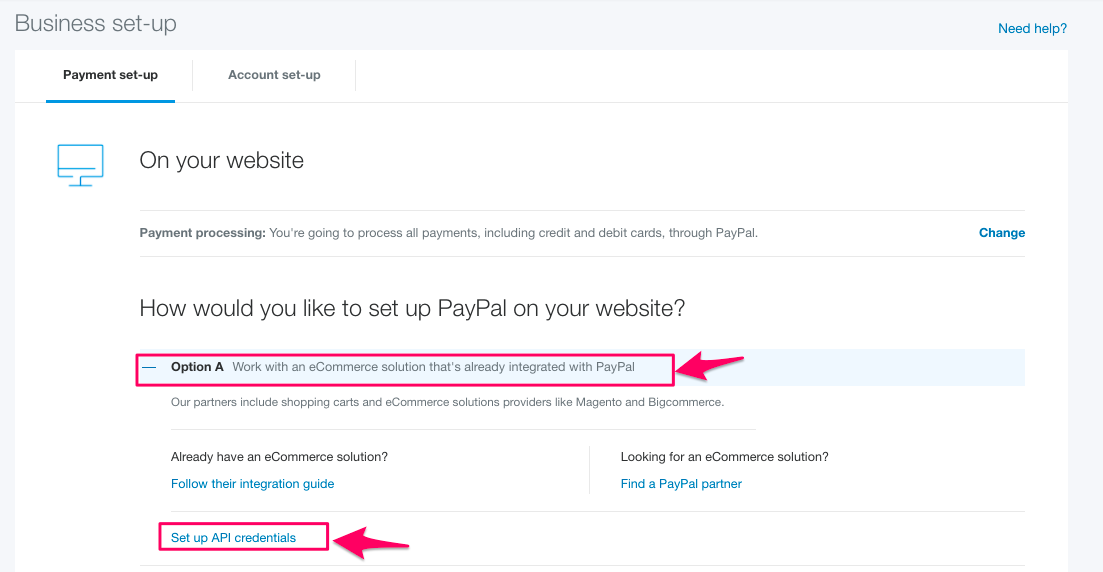 Step 9
Click "Manage API credentials" under "NVP/SOAP API integration (Classic)"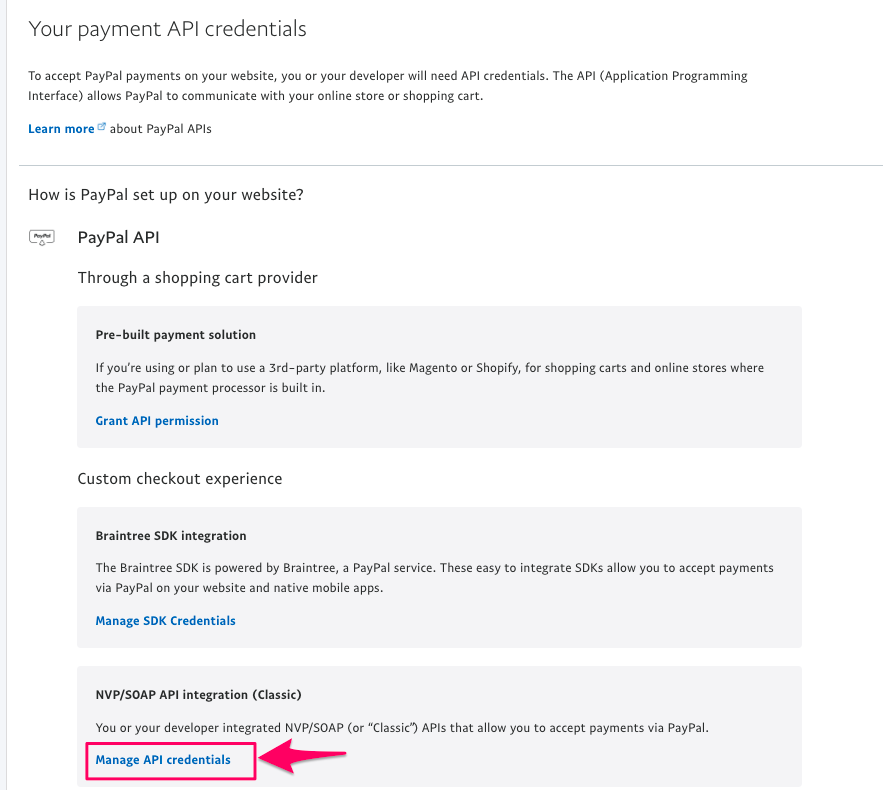 Step 10
Check "Request an API signature" > Click "Agree and Submit"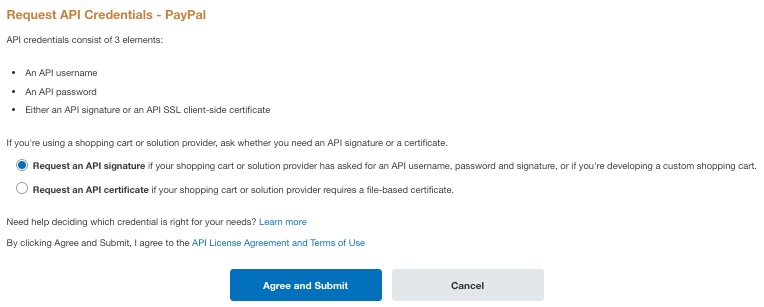 Click "Show" > Get your "API username", "API password" and "Signature"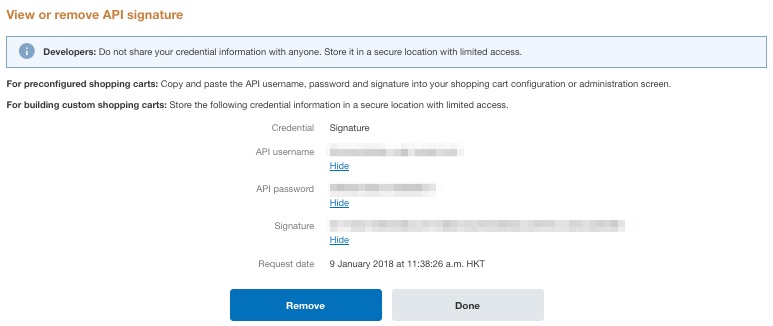 Step 11
Go back to SHOPLINE admin panel > "Settings" > "Payment Options" > Click "Add"
Step 12
Choose "Credit card or PayPal (PayPal Express)" > Enter your "API username", "API password" and "Signature" > Finish the rest of the setting > Click "Add" in the bottom right corner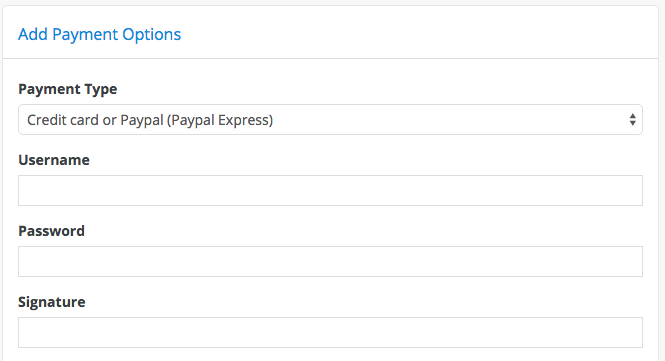 For PayPal's Seller Protection, please check the box below.
After checking the box, the system will require customer to fill in the billing address when check out, otherwise the order will not be proceeded.

Remarks: For more details go to User Agreement for PayPal Seller Protection
PayPal Business HK Consultancy Hotline:+ 852 3550 8544
PayPal Business MY Consultancy Hotline : + 6013 7723 7155
***If you originally have a PayPal's business account, please follow below steps to complete the setting.
1. Click "Profile" > "Profile and settings" at the top right hand corner >
2. Enter "Selling tools" > Click "Update" next to "API Access".
3. Please refer to Step 9-12 above to complete the setting.