Google remarketing Tag is used to reach out to customers who have browsed your online store. After tagging a page on your online store, a remarketing list of customers who have visited the page is generated. Merchants can then build remarketing campaigns targeted for this remarketing list of customers when they search on Google.
Setting Steps
Step 1: Complete initial Google Ads account setup
If you have already set up your Google Ads account, you can go directly to Step 2.
If this is your first time using Google Ads, please go to the Google Ads and click "Start now" to sign in with Gmail to complete the initial account setup. The initial settings include the account name, payment method, and the first advertising content. After completing the initial settings, you can pause the advertising content that you just set to stop running.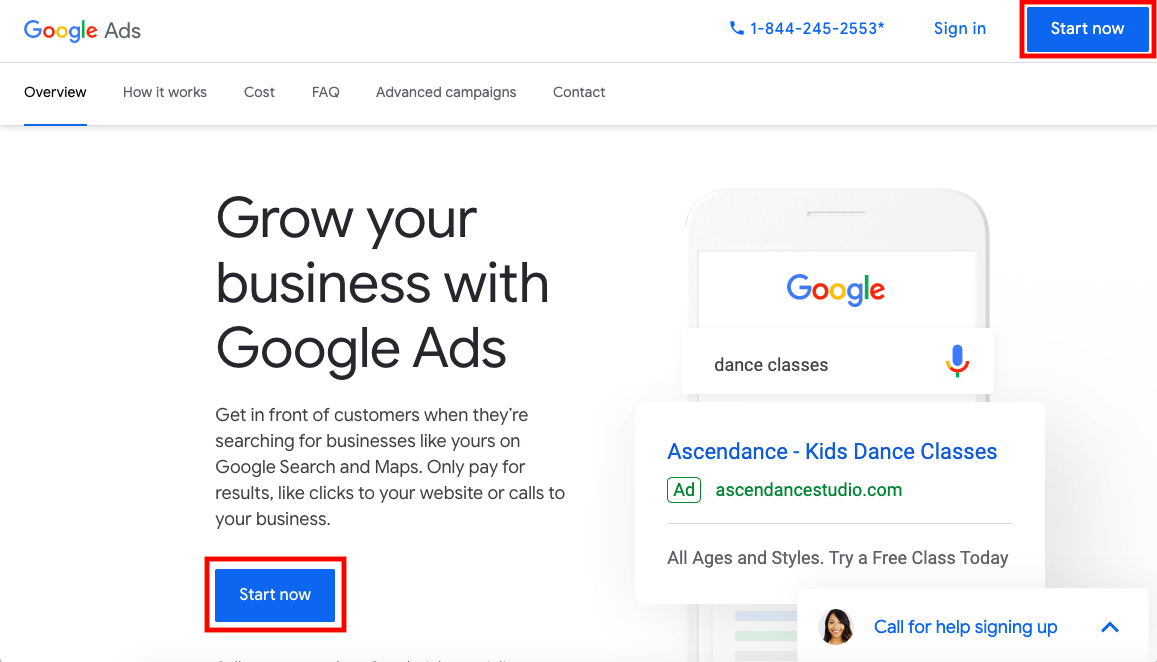 Step 2 : Set up audience sources
Click "Tools & Settings" >> "Audience manager" in the upper right corner

After entering the page, click on "Audience sources" on the left. Click the "SET UP TAG" at Google Ads tag column.

Step 3 : Edit data source
Please select first Choose "Only collect general website visit data to show ads to your website visitors." and click on the "SAVE AND CONTINUE".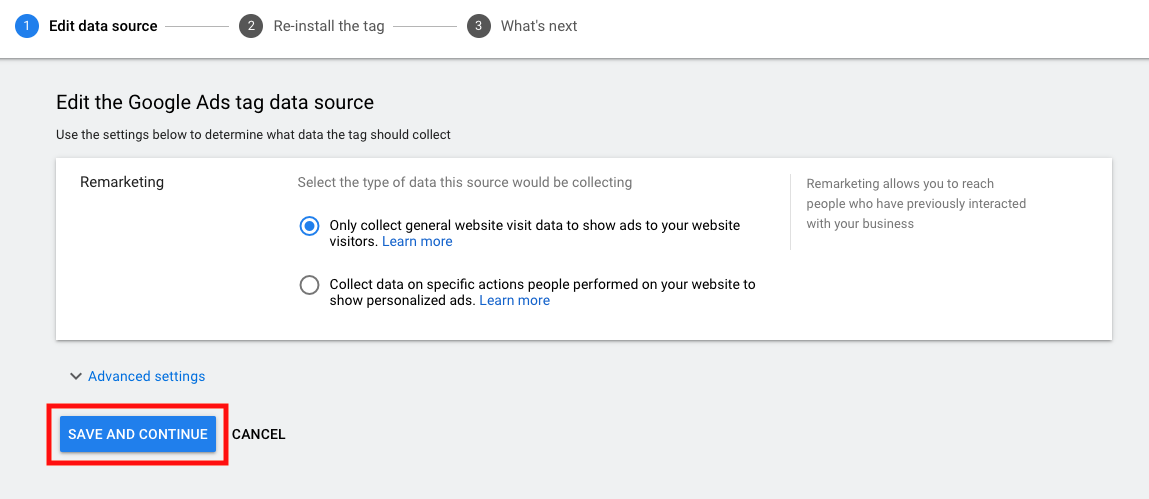 Step 4 : Tag Set up
Click on "Use Google Tag Manager" and copy the "Conversion ID". Click on "CONTINUE".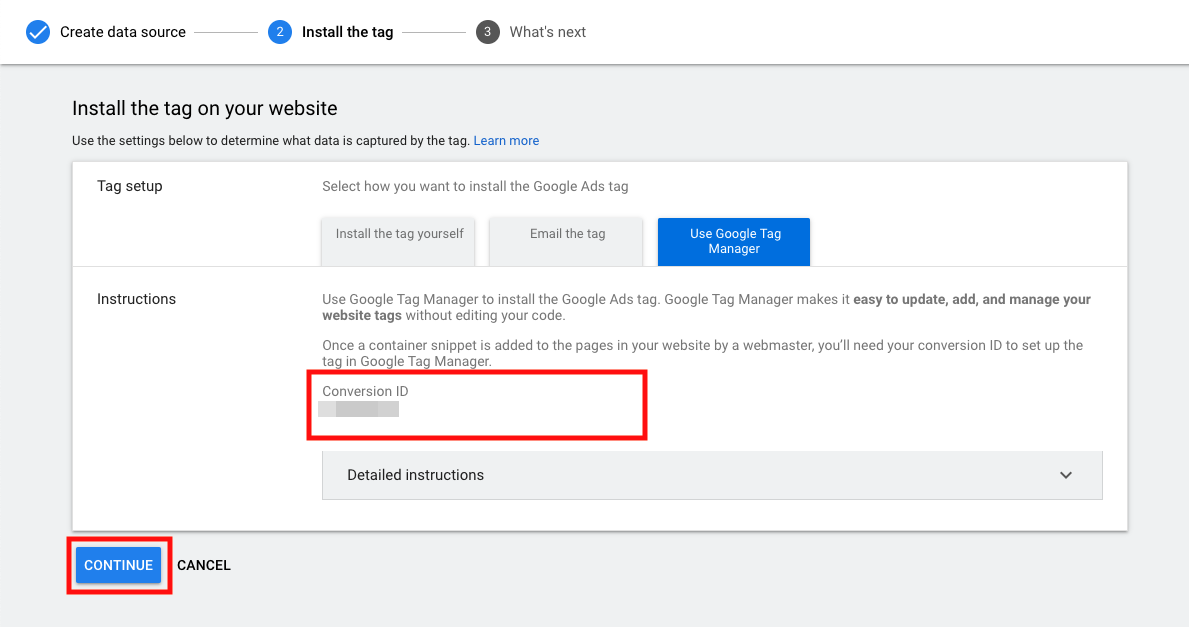 Step 5 : Tracker Settings
Go into your Admin Panel, then add a Google Remarketing Tag in "Marketing & Tracker" > "Tracker Setting".

Pick an action to track and paste the Google Conversion ID. Don't forget to click "Add" to save your tracker!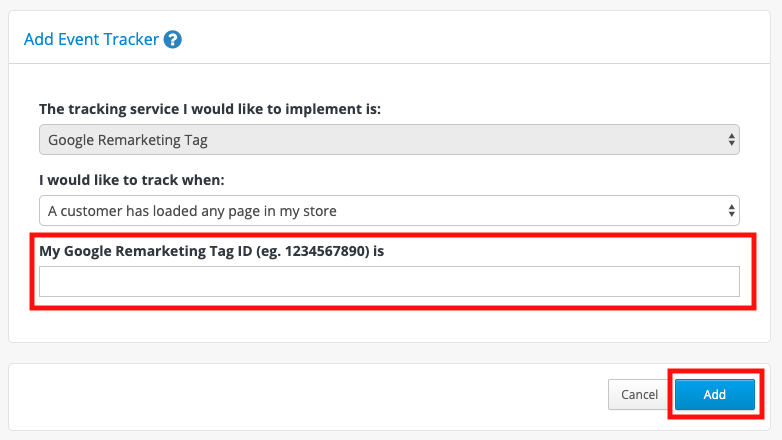 Step 6 : Done
Go back to the settings page of Google Ads and click "DONE" to complete the installation!