You can add a "Google Map" location to your website so customers can easily look for your actual shop location.
This article covers two ways of embedding Google Map to your website:
1. Embed from Google Map
Step 1
Pin your shop from Google Map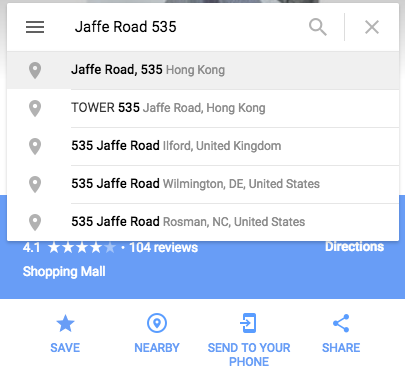 Step 2
Confirm the address you want to pin, then click Share.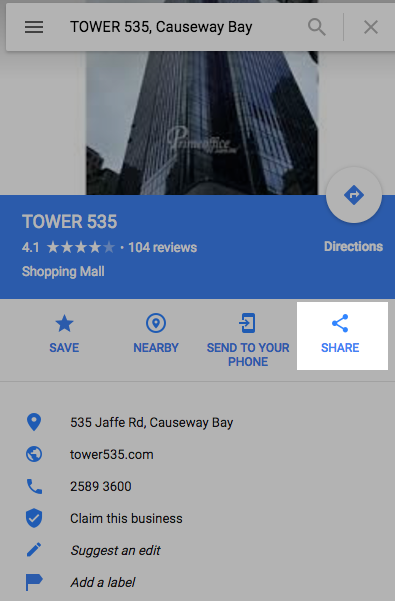 Step 3
Click Embed map tab and copy link after choosing desired map size (Large/ Medium/ Small/ Customized)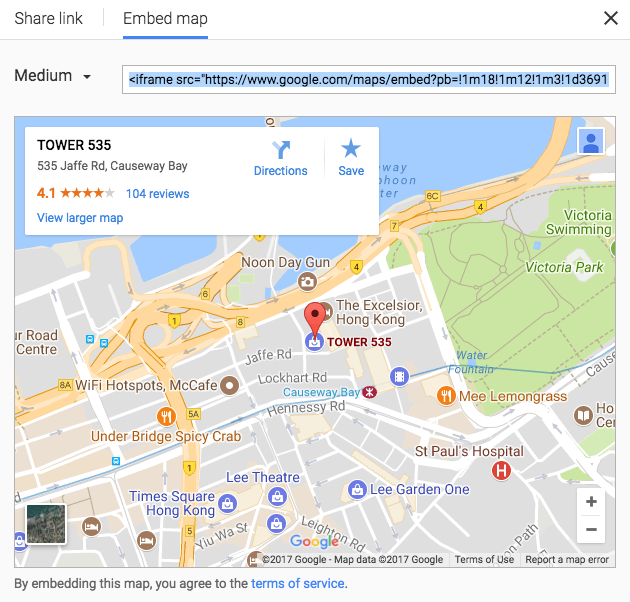 Step 4
In the SHOPLINE backend, go to [Online Store Design] > [Pages]. Click on the blue Text Page button and enter the Page Title.
Step 5
Click the Toggle HTML icon under Page Content and paste the copied code. Click Add to update.
Note: After clicking the Toggle HTML button, the content of this field will change into HTML syntax. Please refer to this link for more details: View HTML from Text Editor.
Step 6
Go to "Menu Navigation" tab in the left bar > Add the page to menu according to you preference (You can add the page to both upper and bottom menu)
B. Embed from SHOPLINE backend Advanced Page
Step 1
Go to SHOPLINE backend > Click "Navigation & Pages" > "Page" in the left bar > Add "Advanced Page" > Choose your desired template
Step 2
Click "Menu" button > Set "Page Title" accordingly
Remarks: We recommend bilingual shops to set the second language at the same time to save trouble from inputting information again
Step 3
Drag and drop the Google Map button to the editor
The image below shows the layout after dragging the Google Map to the editor.

Step 4
Search and confirm shop address.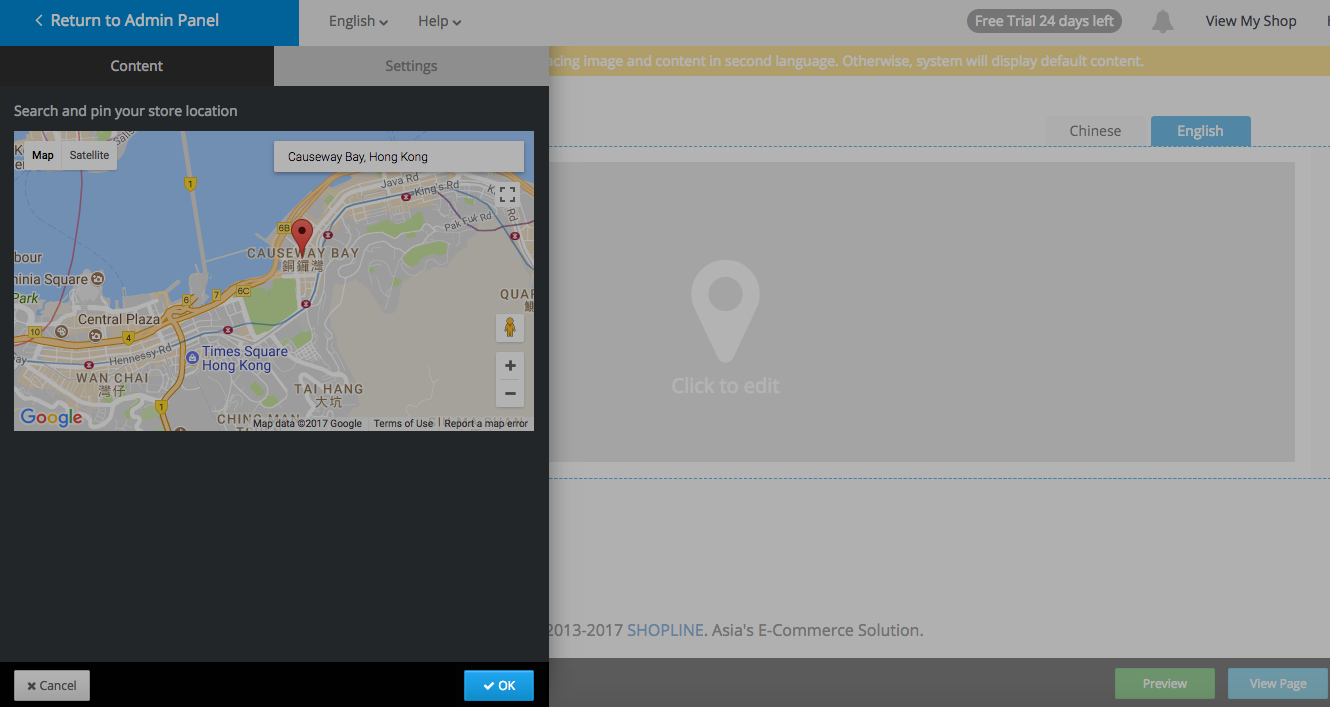 Remarks: No size customization is available if embed map through Advanced Page
Step 5
You can also set "Map Title" and "Map Description" from "Settings" tab > Click "OK"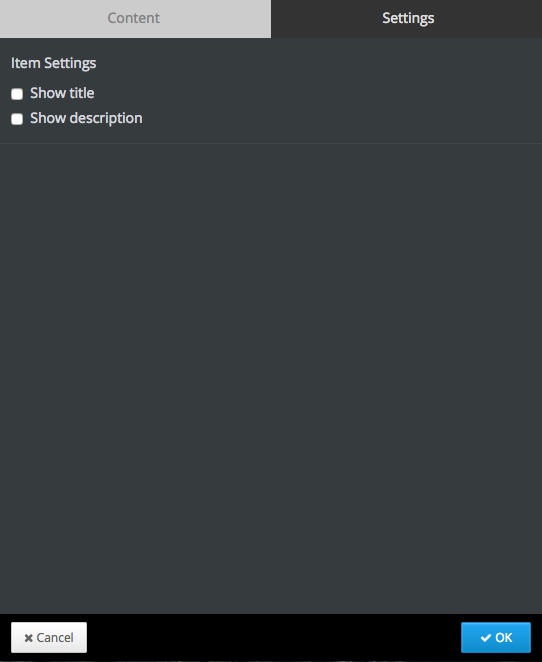 Step 6
You may also choose to "Preview" the page but don't forget to click the Save button on the bottom right corner > Click Return to Admin Panel on the top left corner
Step 7
Go to the Menu Navigation tab in the left bar, add the page to the menu according to your preference (You can add the page to both the upper and bottom menu).