SHOPLINE has launched the "WhatsApp Billing Report" feature to help you view WhatsApp detail charges and related information.
In this article, you'll find
1. WhatsApp charging mechanism
If the number of your WhatsApp conversations exceeds the free quota of 1000 per month, you will be charged for the extra conversations (the corresponding fee will be charged according to the message type). The charging mechanism is as follows: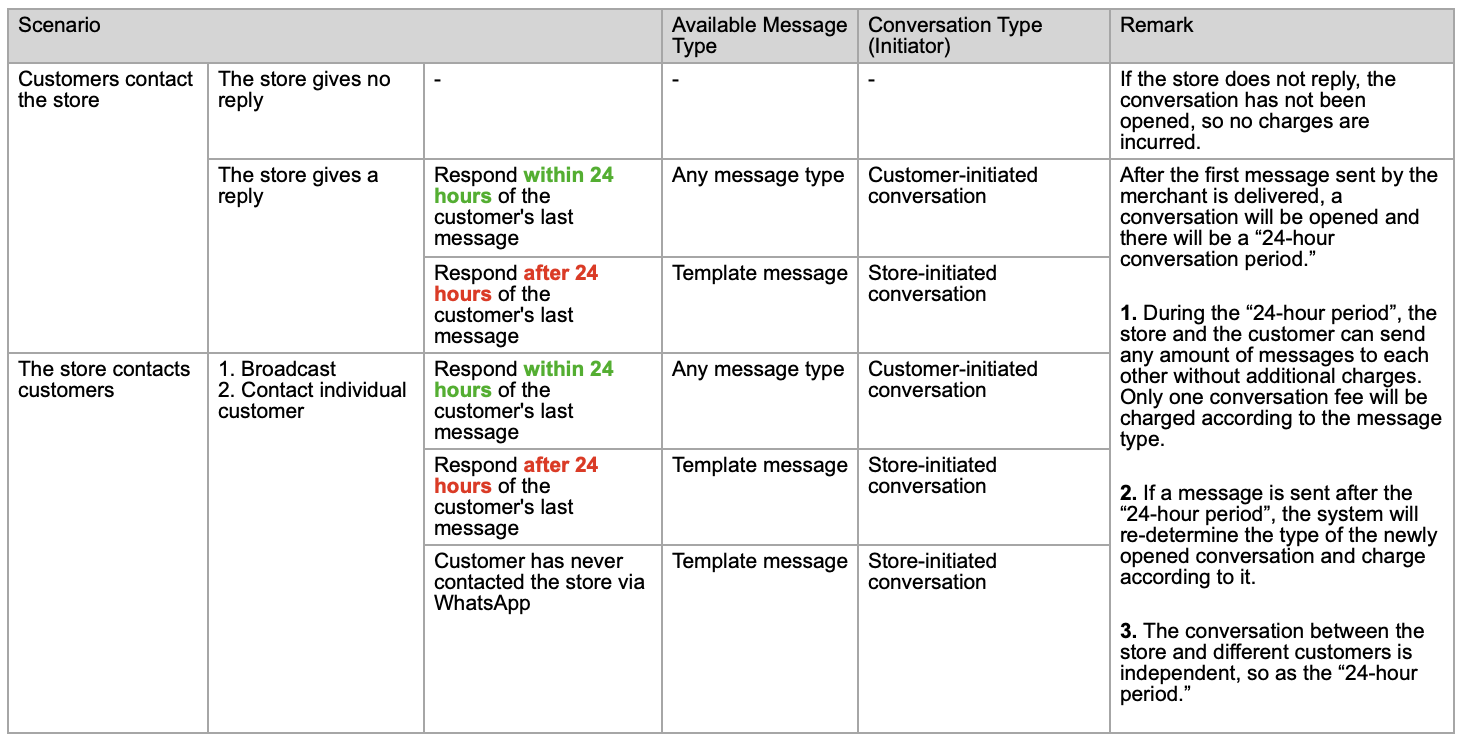 2. WhatsApp billing period

3. View WhatsApp service charge
Click Hello, (your name) at the top right of the SHOPLINE Admin and select Service Charge & Payment.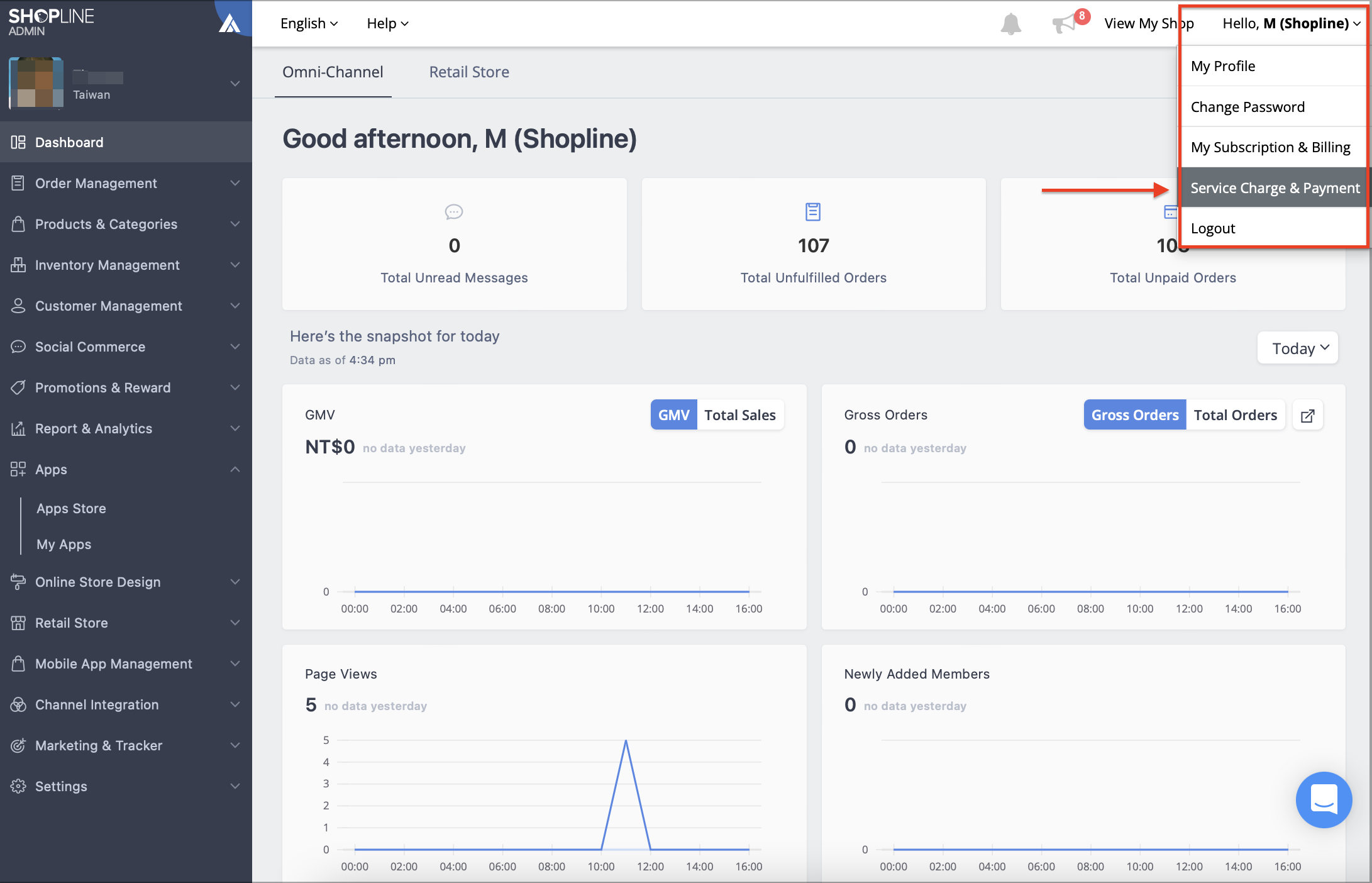 Scroll down to the "Service Charge Bill" section to see the billing cycle, status, total amount, and payment due date. You can also settle the payment online.

Click View on the right of the bill to view the details.
In the "Billing Information" section, click Details to jump to the WhatsApp report. Please refer to the following part for more details.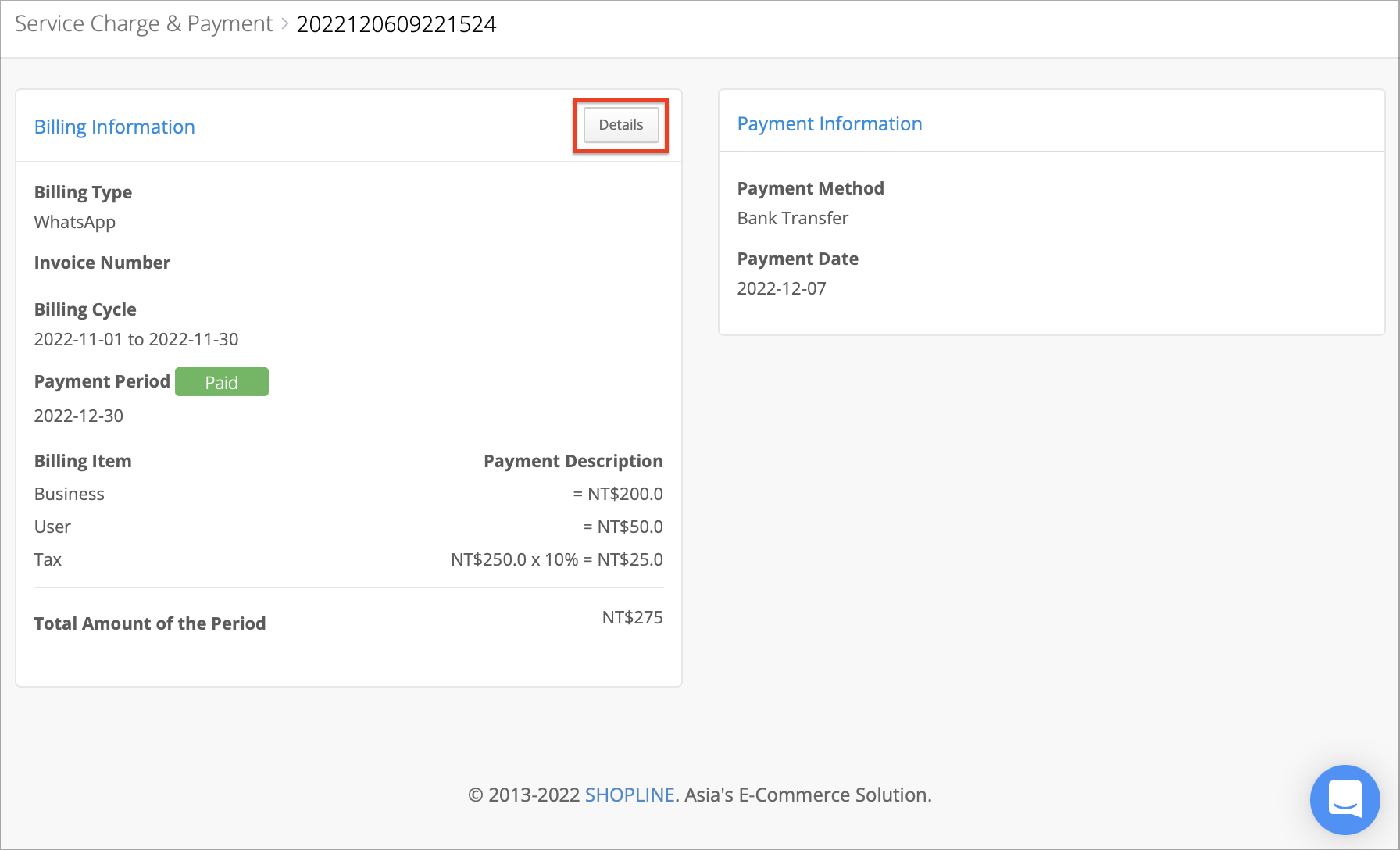 4. Export WhatsApp report
Step 1
Besides clicking the Details button, you can also go to [Report & Analytics] > [Report Export] to enter the WhatsApp Report page.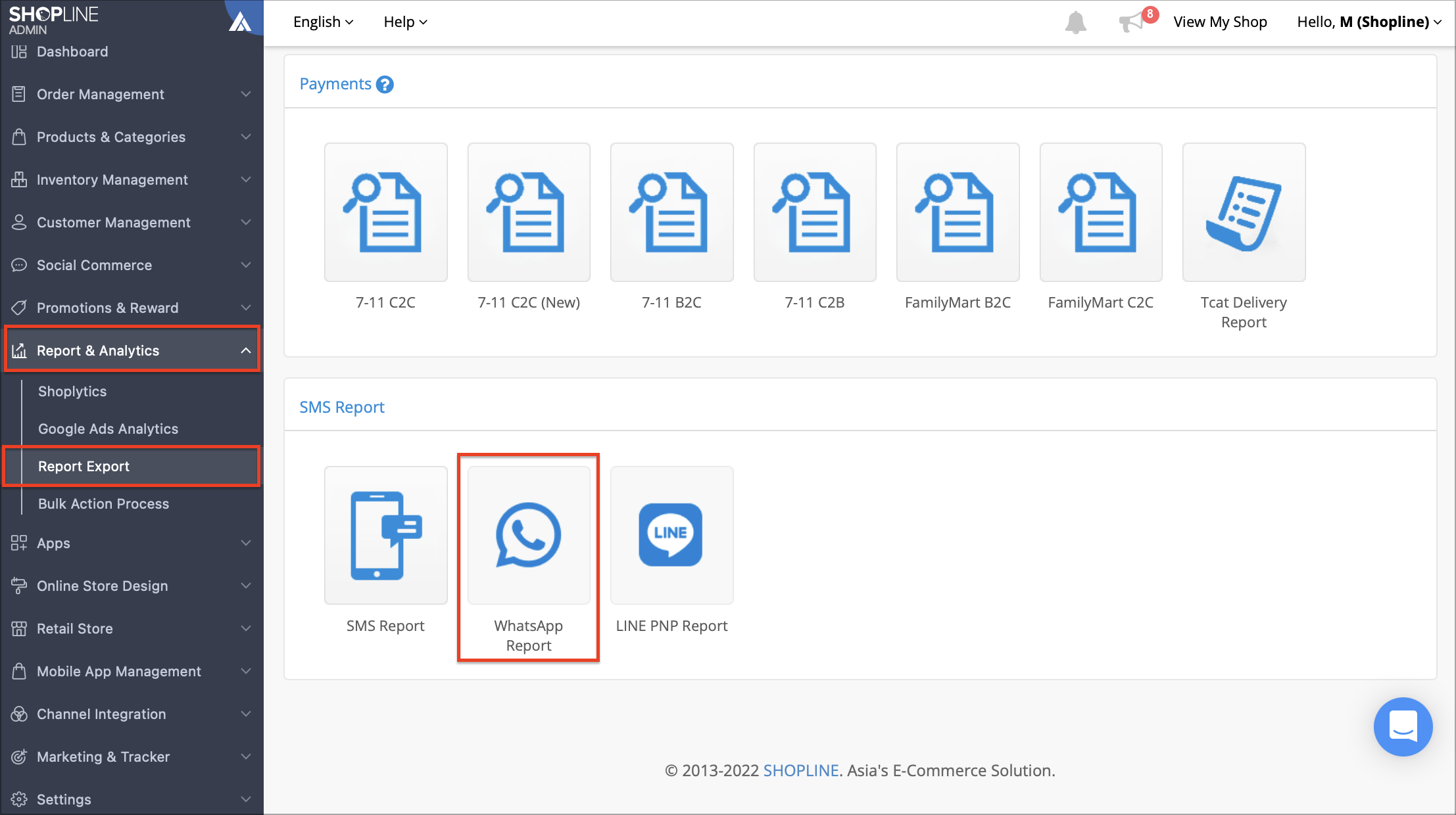 Step 2
Click Export to get the report.

Step 3
Download the report from your email.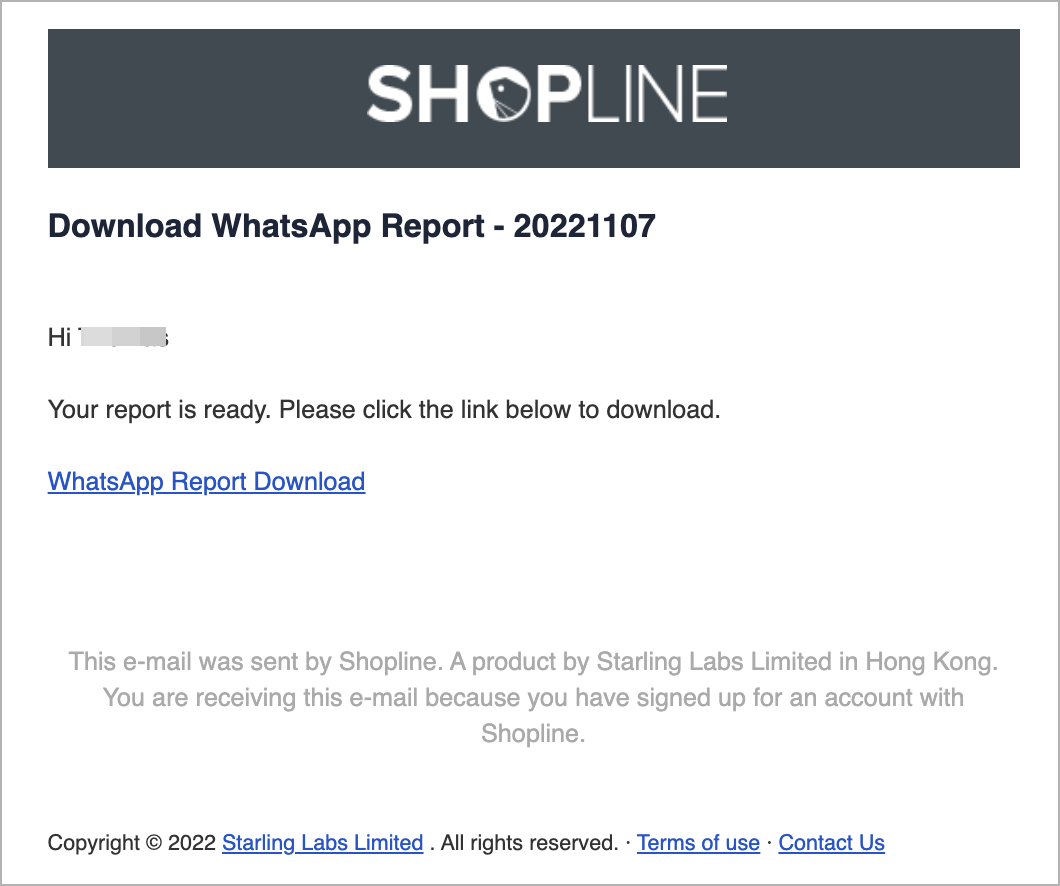 You will find the report in the format shown below:
*Remark: REGULAR means charged; FREE_TIER means not charged.

5. Permission setting
Go to [Settings] > [Permission & Security] in the Admin and click Edit next to the staff you want to edit the access permission.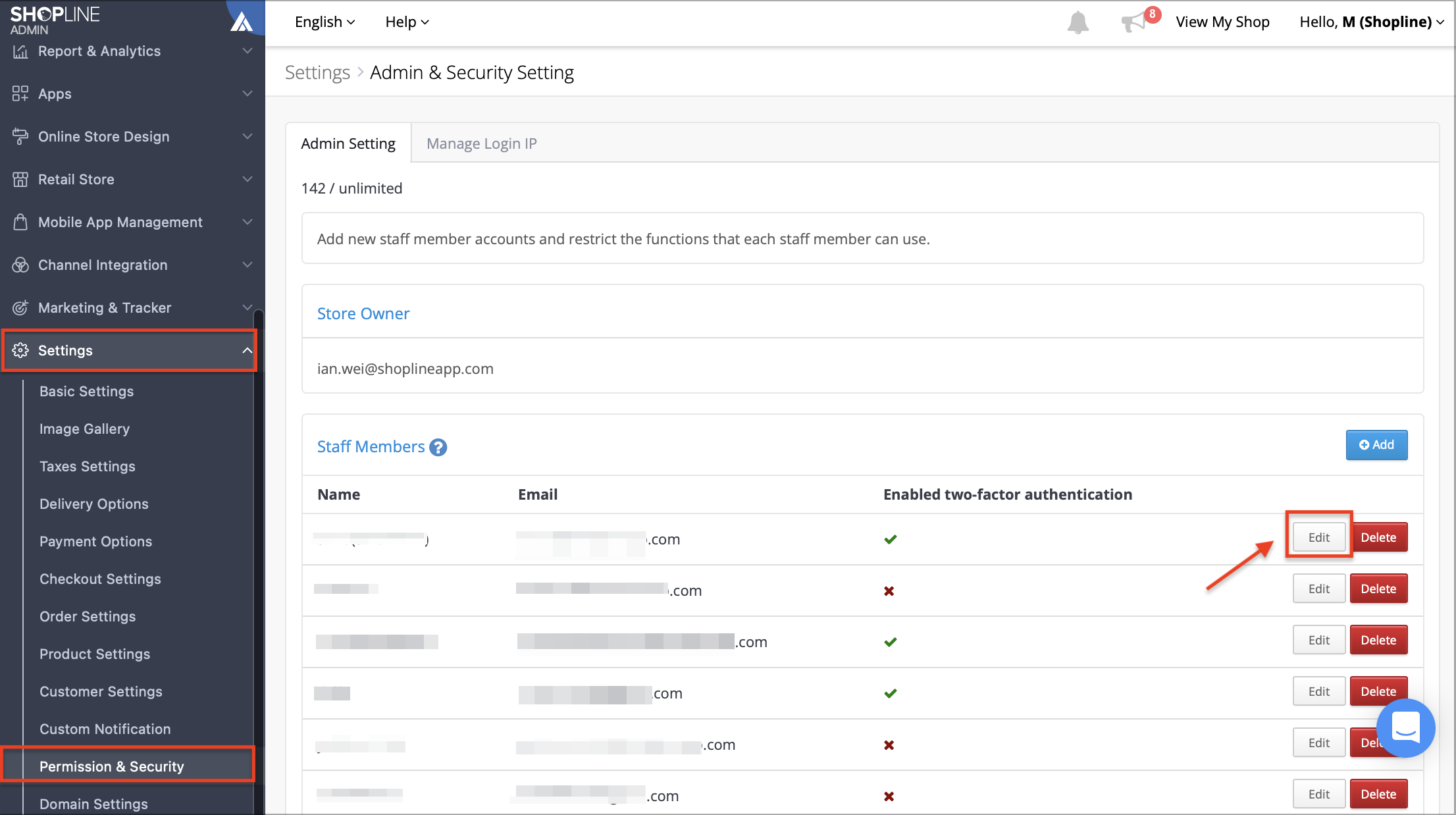 Select the Admin Access Rights tab, scroll down the page to the "Report & Analytics" section, and check the box for "WhatsApp Report" to grant viewing permission to the staff member.

Read more