You can configure the social media element according to the social media channel you want to display. Currently, the app supports displaying Facebook, Instagram, LINE, and WhatsApp.
Step 1
Click Add an element and select Social Media.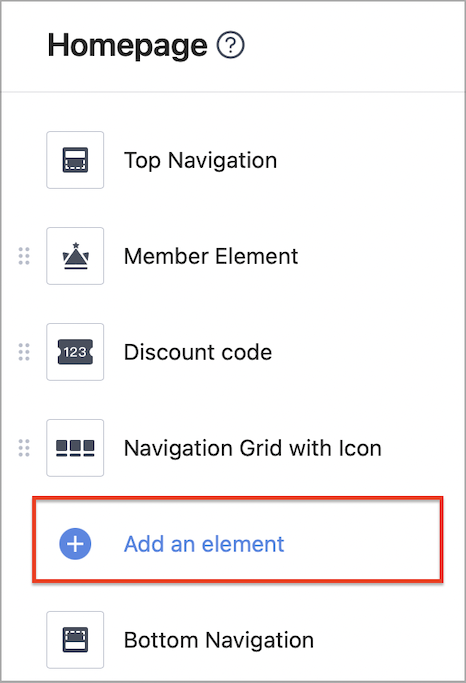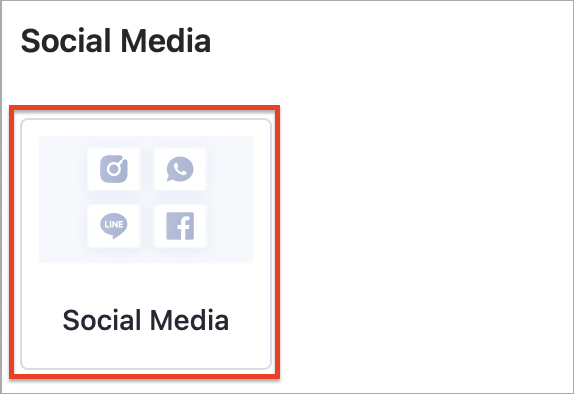 Step 2
In the editing area on the right, switch on the toggles to fill in the corresponding social media URLs.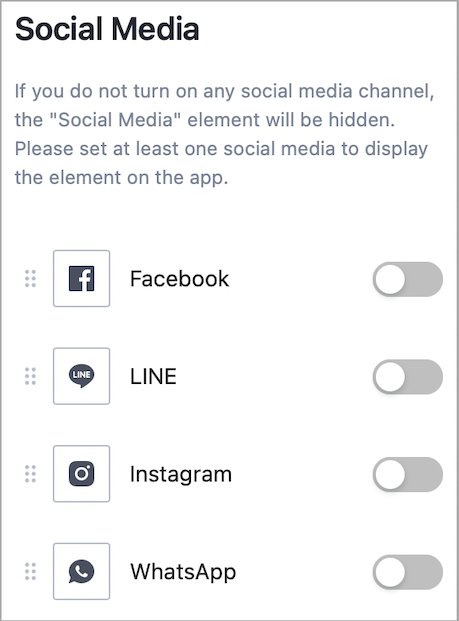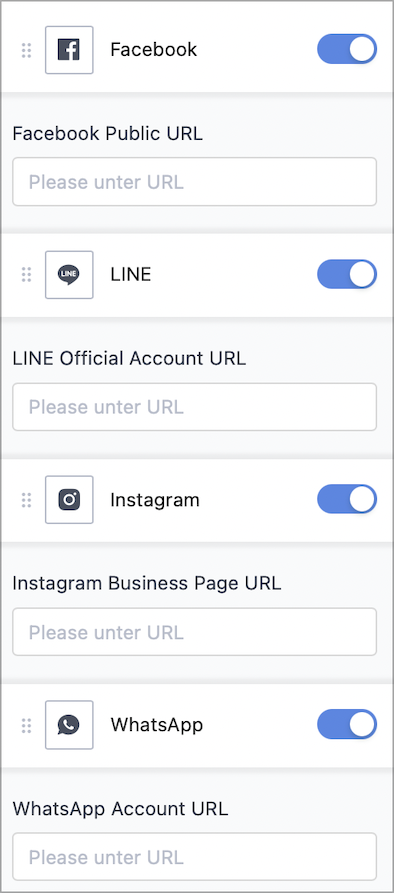 Step 3
Click Save and Update on the top right to finish editing.