SHOPLINE's "WhatsApp Order Status Notification" feature will allow the system to send order-related information to the customer via WhatsApp, once a customer places an order.
This article will cover the following:
*Please note before you start: Confirm your store has successfully integrated with a WhatsApp Business Account, for more information on the integration procedure, please refer to this article.
1. Switch on order status notifications
Step 1
Proceed to the SHOPLINE Admin > [Channel Integration] > [WhatsApp] page.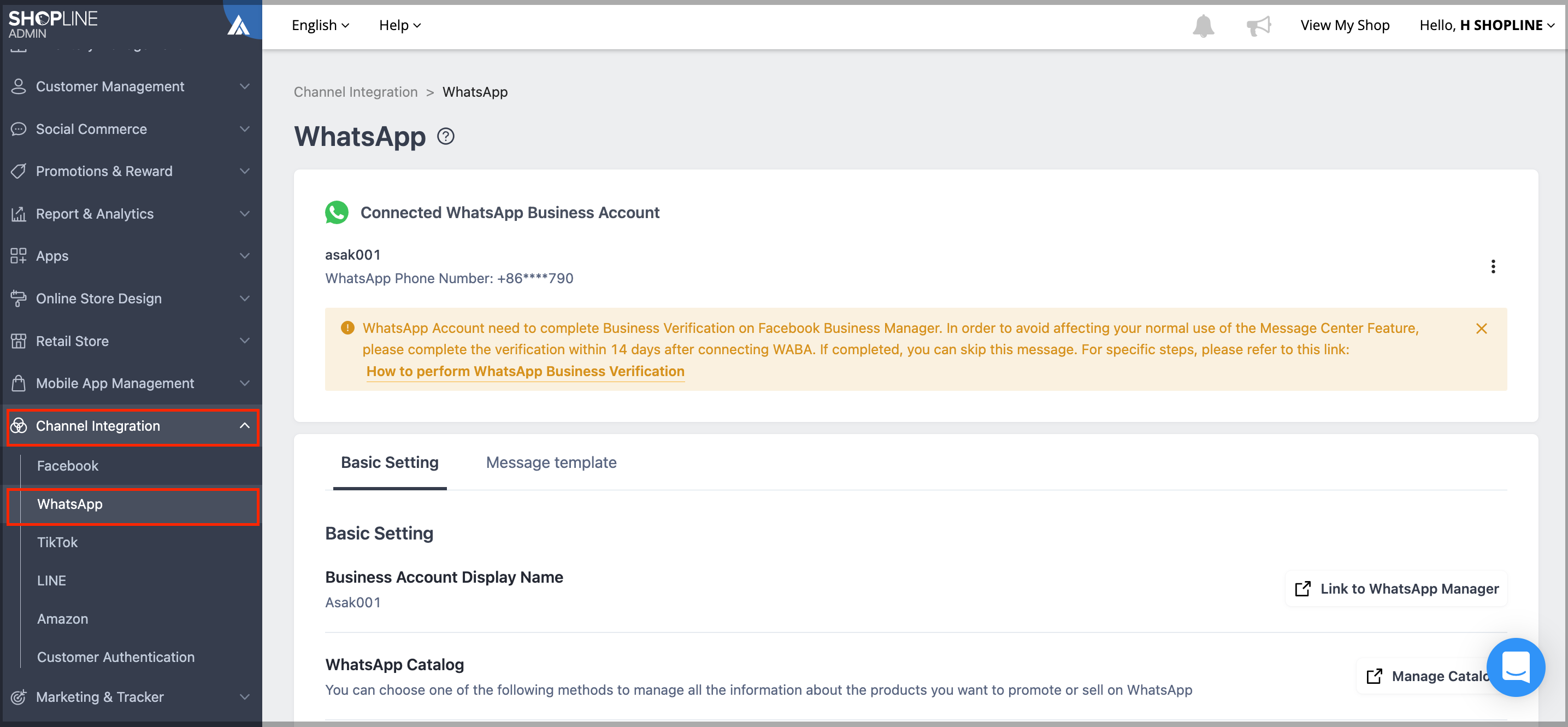 Step 2
Click the button on the right of "Order Status Notification" to switch on the feature.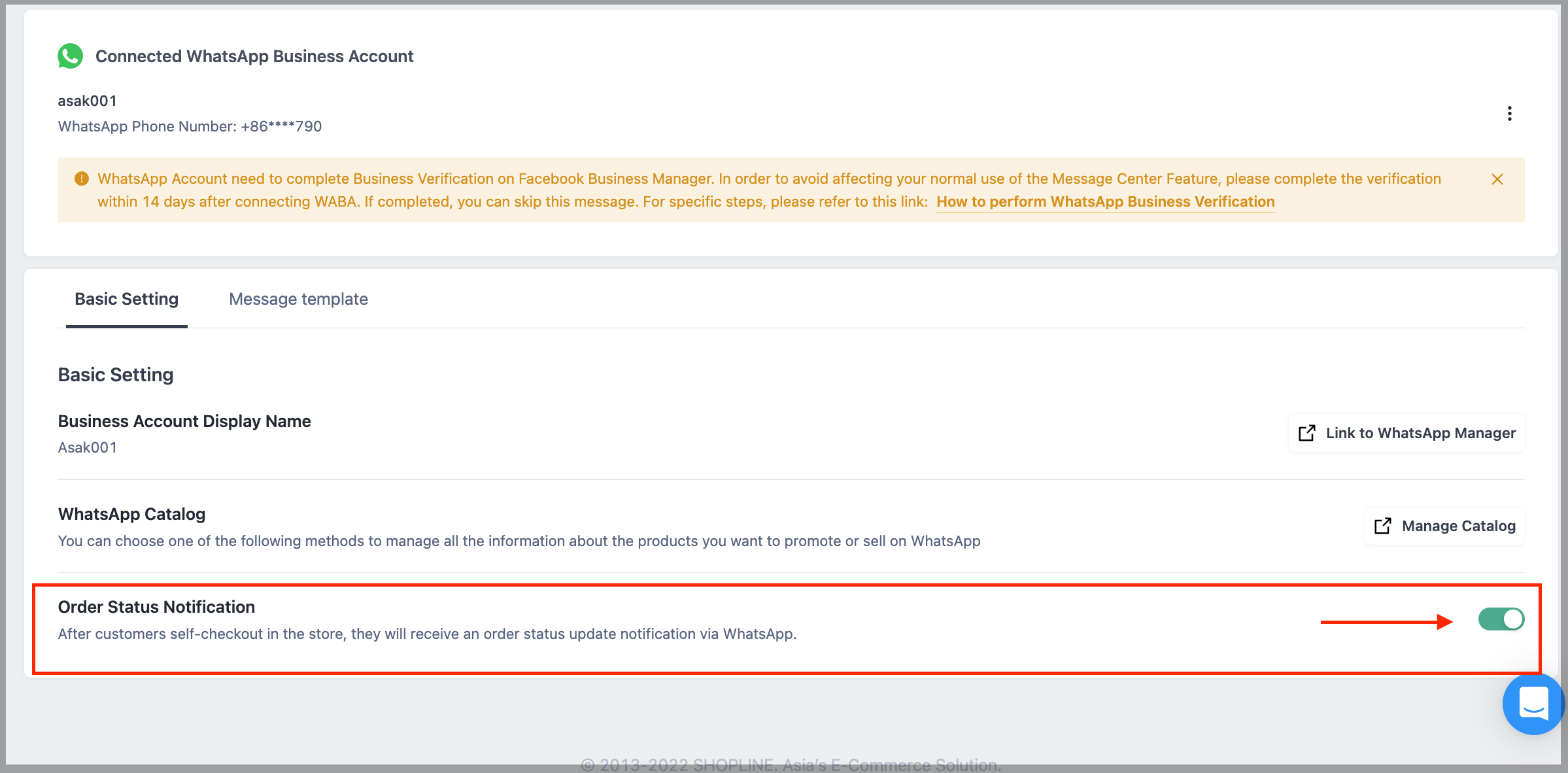 2. Customer places an order via the online store
If you have switched on the order status notification, the system will automatically send an order status notification via WhatsApp when the customer places an order from the storefront.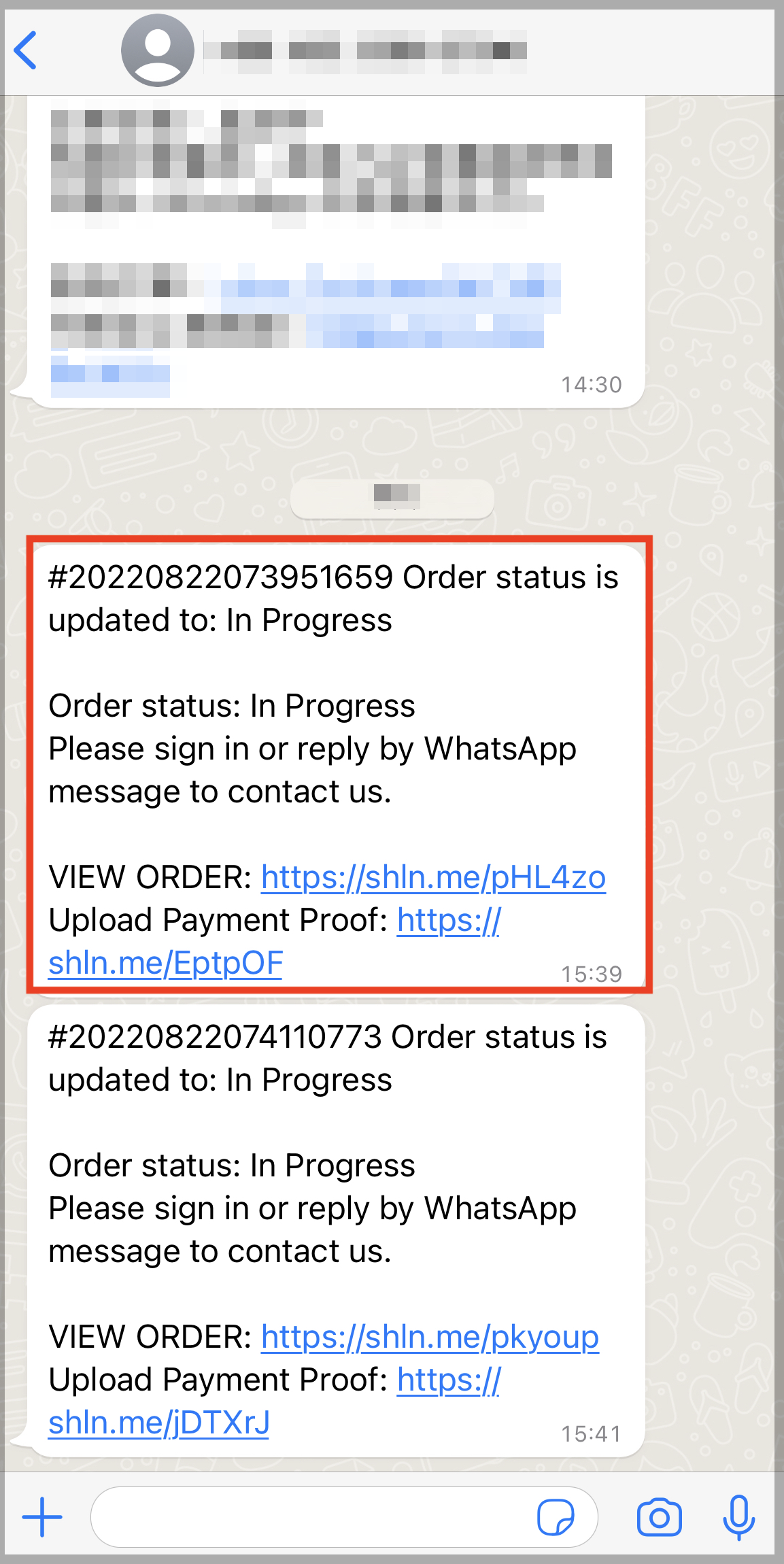 The Following scenarios support WhatsApp order status notifications:
Order open

Order paid

Order shipped

Order arrived

Payment slip uploaded
3. Notes
Whether the system updates the order status automatically or you manually update it, the system will send a WhatsApp order status notification.

The system will use the orderer's phone number to send a WhatsApp order status notification. Please have the customer make sure that their phone number is a valid WhatsApp account in order to receive notification messages successfully.




Read more