You can view all imported products and re-import products with just 1 click.
Go to SHOPLINE Admin Panel, "Reports and Analytics" > "Smart Product Selector" > "DropShipping" > "Manage Products"
Step 1. Click "Imported Products"
To view your imported products, click "Imported Products" on the upper right corner.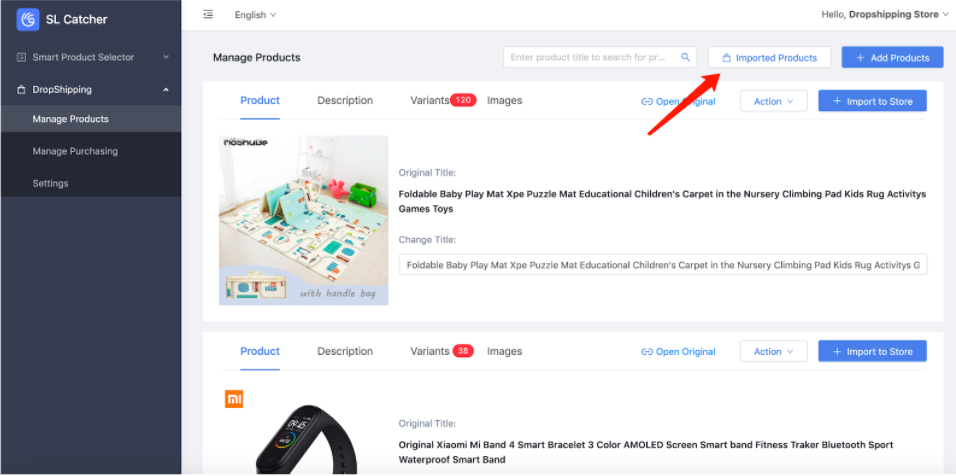 Step 2. Re-import products
To Re-import your products that are already imported into your store, click "Action" on the upper right corner at the Imported Products Page, then click "Reimport to Store".