Now customers can click on "BUY NOW" button to instantly jump to the checkout process and complete the purchase. With this function enabled, it will not only enhance the user experience of the website but also stimulate the willingness to purchase.
In this article, we will introduce the following instructions:
A. Admin Settings
Go to Admin >> Online Store Design >> Design >> Click "Advanced Settings"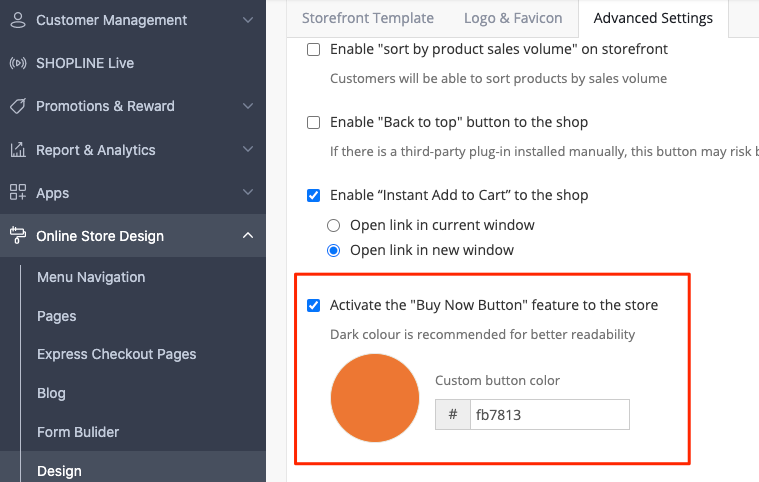 Customizable button colors will be applied to all Buy It Now buttons, using the HEX 6-digit color code. Check Color code reference : https://htmlcolorcodes.com/
*Notice: Avoid light colors for better readability
B. Function display location
When the customer clicks "Buy Now", the item will be immediately added to the shopping cart and taken to the shopping cart page. This button will be displayed on the following pages: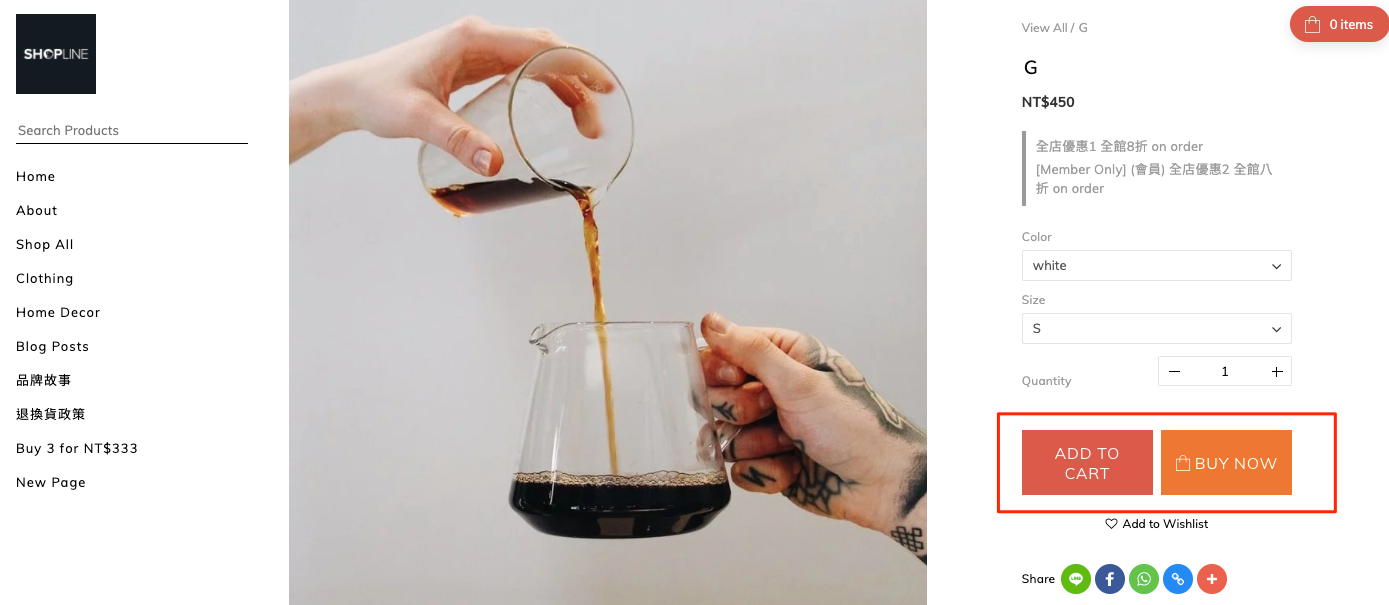 Product list page - the popup for products with variants

Advanced pages -

The "Buy Now" button is also displayed on the popup for products with variants when the advanced page contains the elements of single products/ category items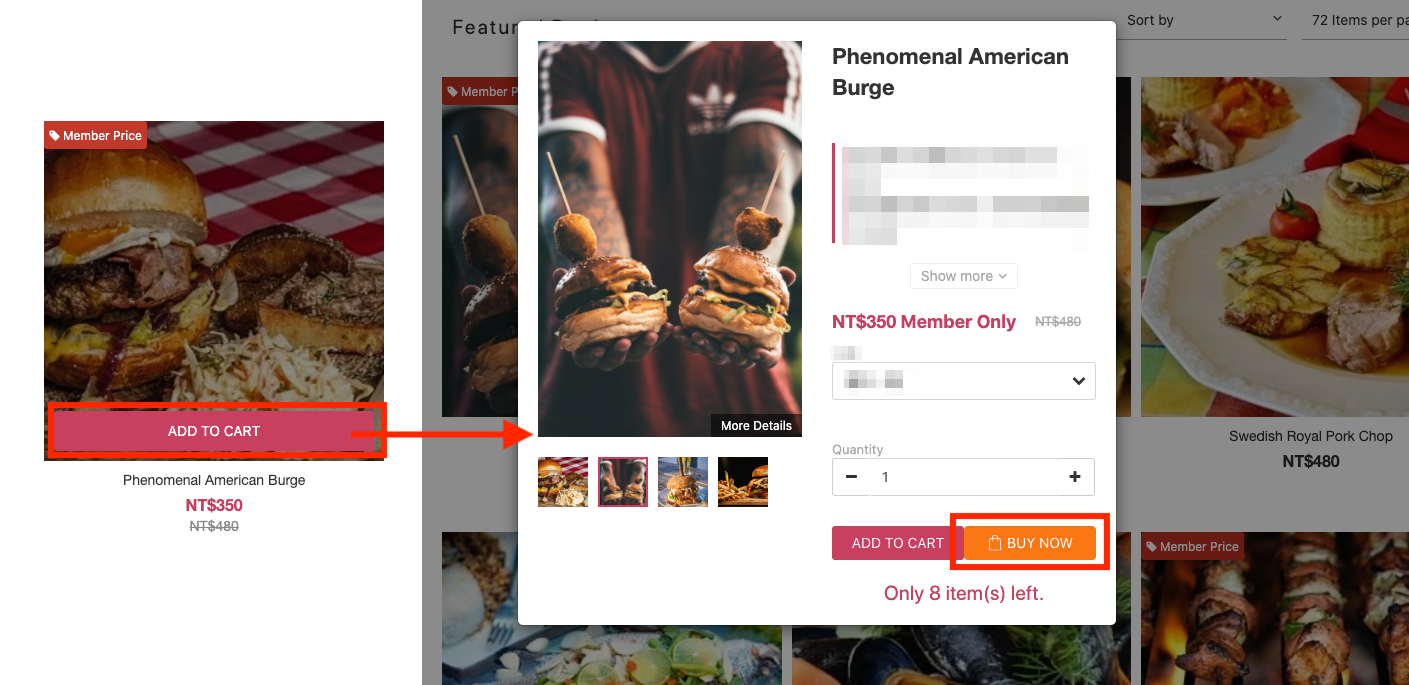 C. Remarks:
1. If the product has Add-on products, customers can add the main product and the Add-on items to the shopping cart together after selecting the additional items.
2. Non-variant products does not support the Buy Now button in Product List Page / Advanced Pages. Customers need to click the product image to enter the product details page ,then select Quantity and click Buy Now button.

3. The "Buy Now" button does not appear when an item or variant is out of stock
4. When a customer already has products in the shopping cart, click on the Buy Now button and it will be merged with the other products in the cart.
5. When using Buy Now button function, preorder product's "Preoder Now" button will become "Add to Cart" button.