SHOPLINE uses the classic black and white color to design the Dusk theme template. With the fluorescent color, you can create a unique fashion shop. Bright colors and minimalist designs are suitable for merchants who sell e-cigarettes, 3C products, metal and machinery, automobiles, motorcycles, parts & accessories, fitness equipment, photographic equipment, audio electronics, and electronic musical instrument.
*Note: You cannot change the store layout if your store is using an official plan and only the "Social Commerce" plan.
1. Customise the color and font of the store
The Dusk theme template is designed with an all-black background. By customizing theme colors and fonts, you can create a distinct fashion brand image.
A. Custom theme color
The color will be applied to all buttons and member price tags. We recommend using light or fluorescent colors for better readability.
Location: Admin Panel > Online Store Design > Design > Storefront Template > Theme setting of Dusk
(Please set up the color with 6-digit HEX color code.HEX color code reference:https://htmlcolorcodes.com/)

B. Custom theme font
We provide two types of font for the Dusk theme, Nunito and Lora. Once applied, the entire site will be replaced with the selected font.
Nunito - a neat and modern font
Lora - an elegant and transitional serif font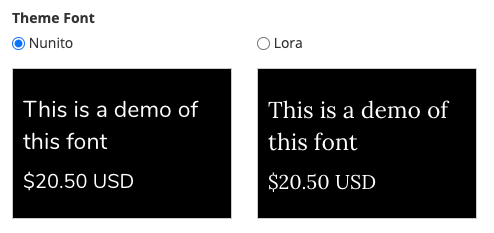 2. Features of Product Listing Page
A. Instant add to cart with half-page design
A larger layout can present larger product images to show more product details.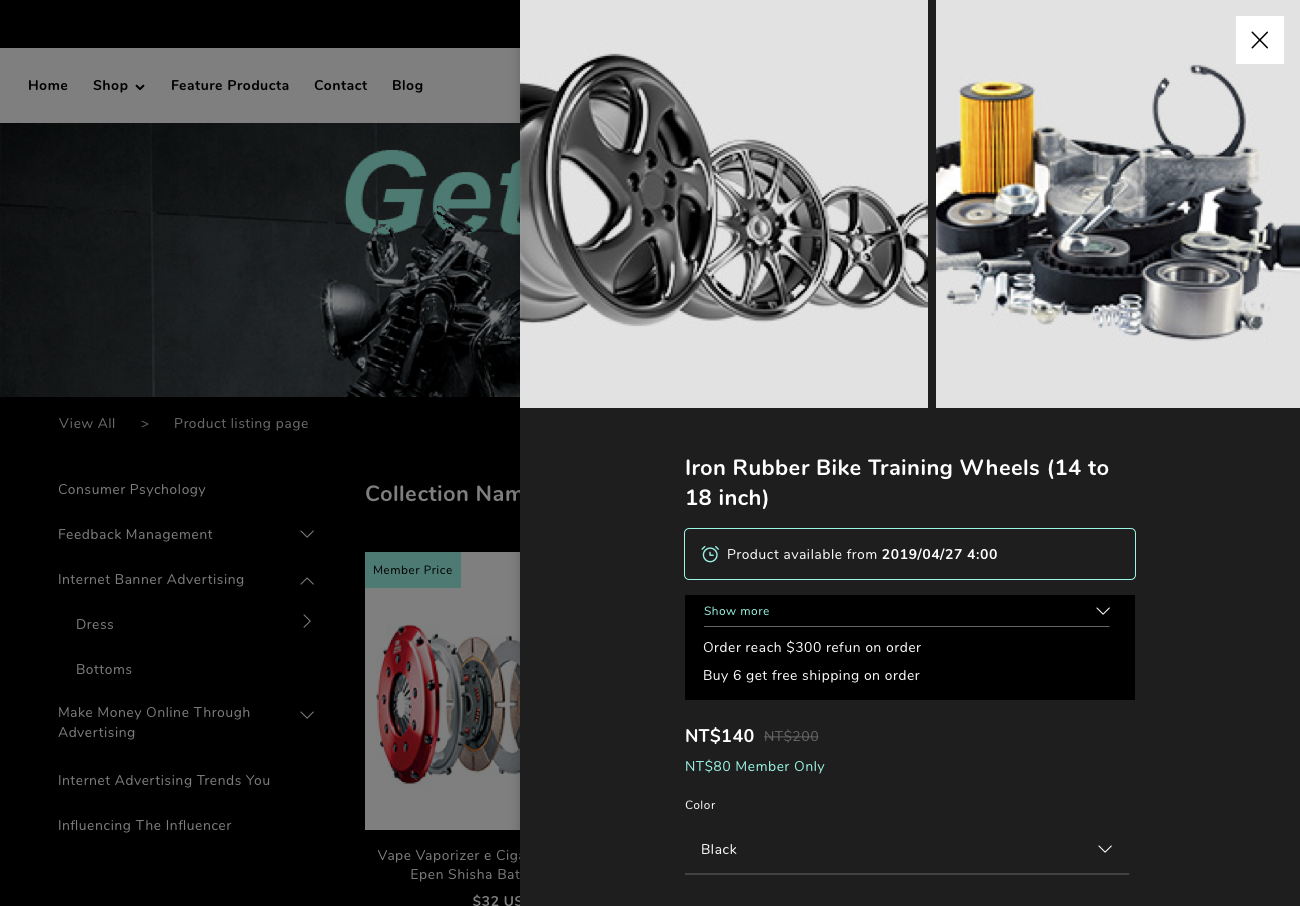 B. The ratio of the product image is 1:1
The square layout enhances the order of the page.
You can unify the product images to fill the product box by going to Admin Panel > Online Store Design > Design > Advanced Settings > check the "Crop product images to fill the product box".
C. Preview the next product image
You can preview the next product image by hovering the mouse pointer over the product image.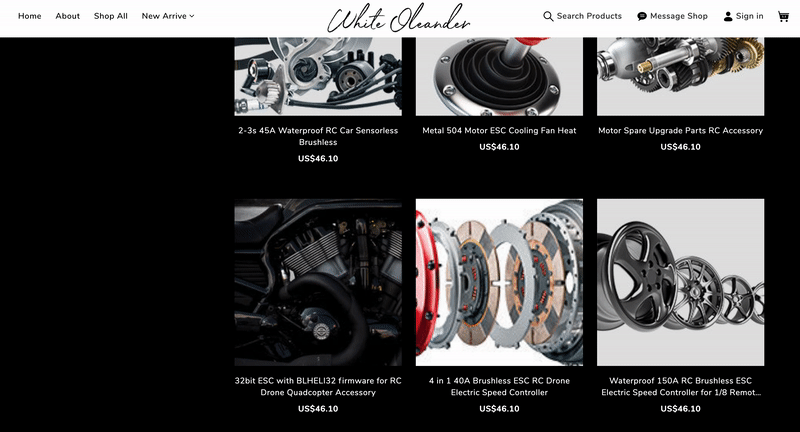 3. Banner size suggestion
Try this compressed image tool! It will help your website faster!
https://tinypng.com/
A. Advanced page
You can use a full-screen banner for the home page, a size of 1920 x 850px is recommended.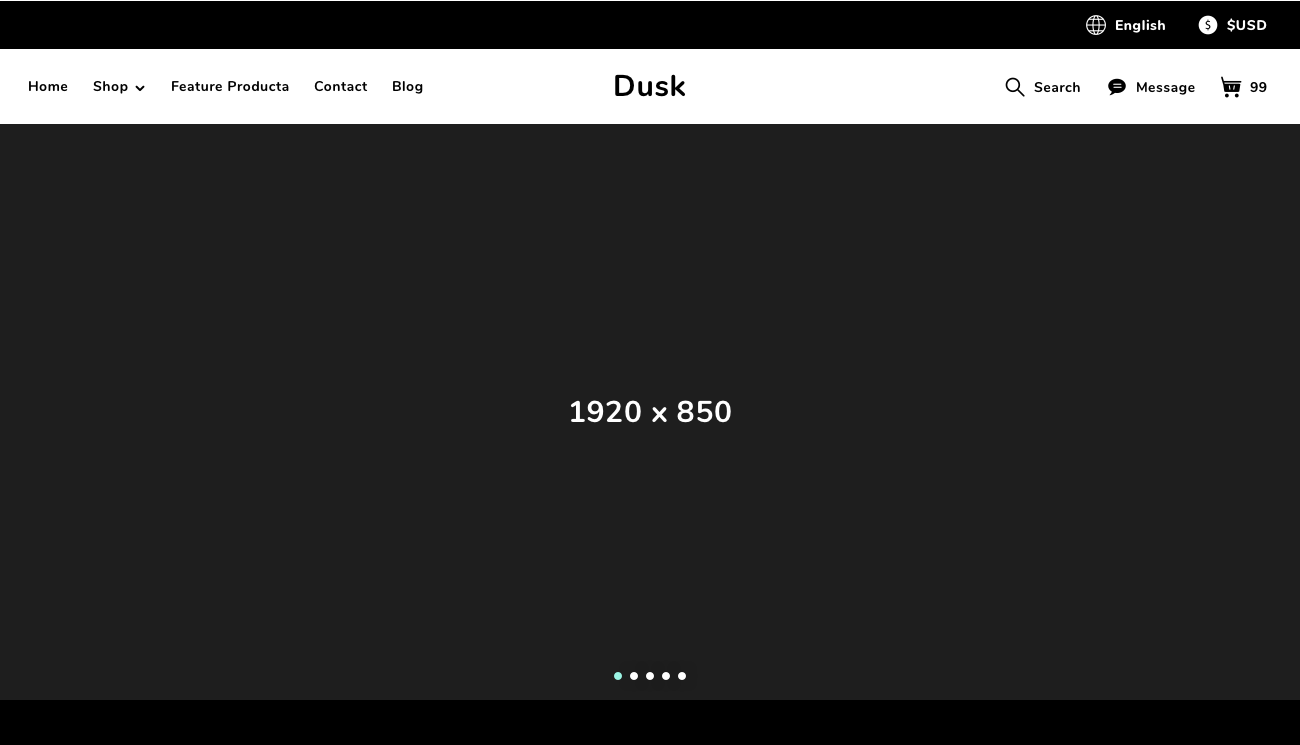 If you want your product to be displayed on the first screen, 1920 x 450px is recommended. The screen will be occupied three-quarters only and the products will be shown at the bottom.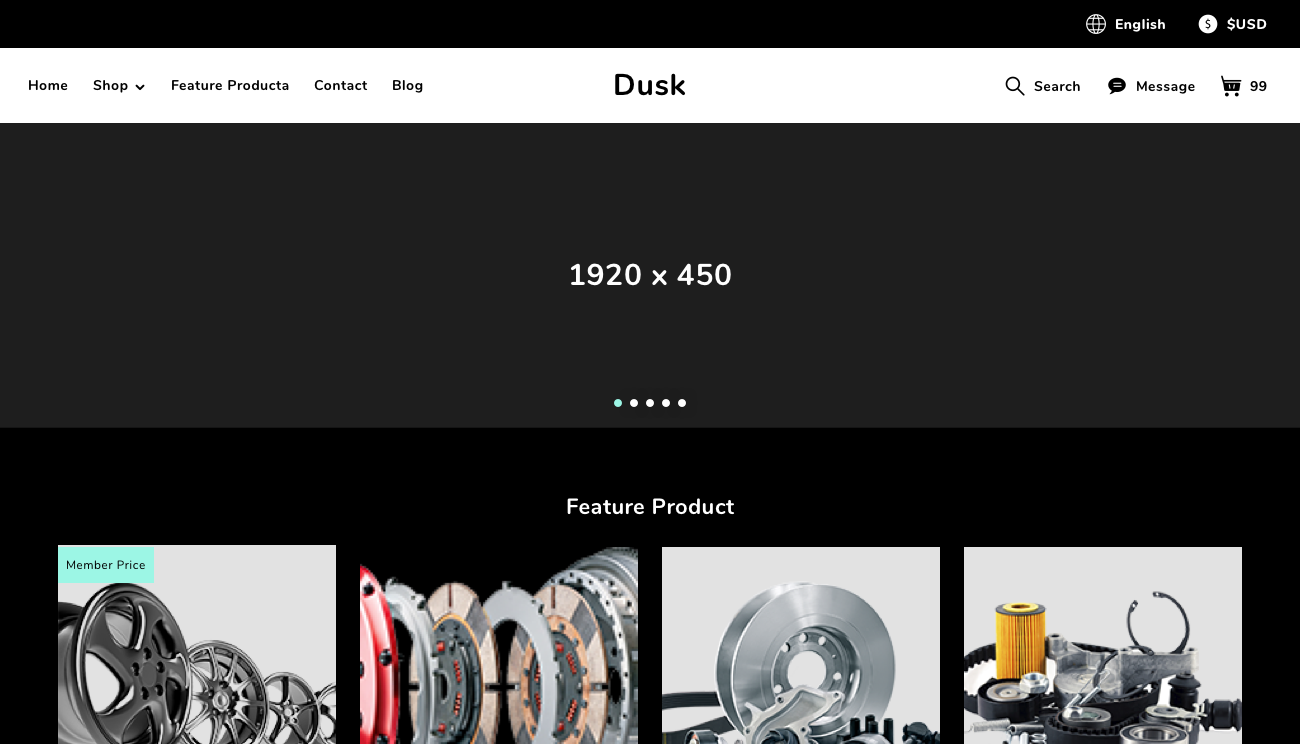 B. Product Listing Page
On this page, merchants can upload a full-width banner to enhance the richness of the whole collection. A banner's height within 640px is highly recommended so that customers can see the first row of products when they land on the page.