When merchants set up a Coupon code in the promotion settings, tick on "Display coupon in member account" and the customers will be able to view the coupons in their Member Center. The following instructions describe how customers can view the coupons and apply them.
(if you want to know how to setup in admin, please refer to this)
A. View coupons in the member center
After logging in to the Member Center, customers will see a coupon tab with valid/ invalid coupons that apply to that member.
Valid

: Ongoing coupon promotion

Invalid

:

Coupons that can only be used once per member, and which has been used already
Coupons that have been used up to the limit
Expired coupons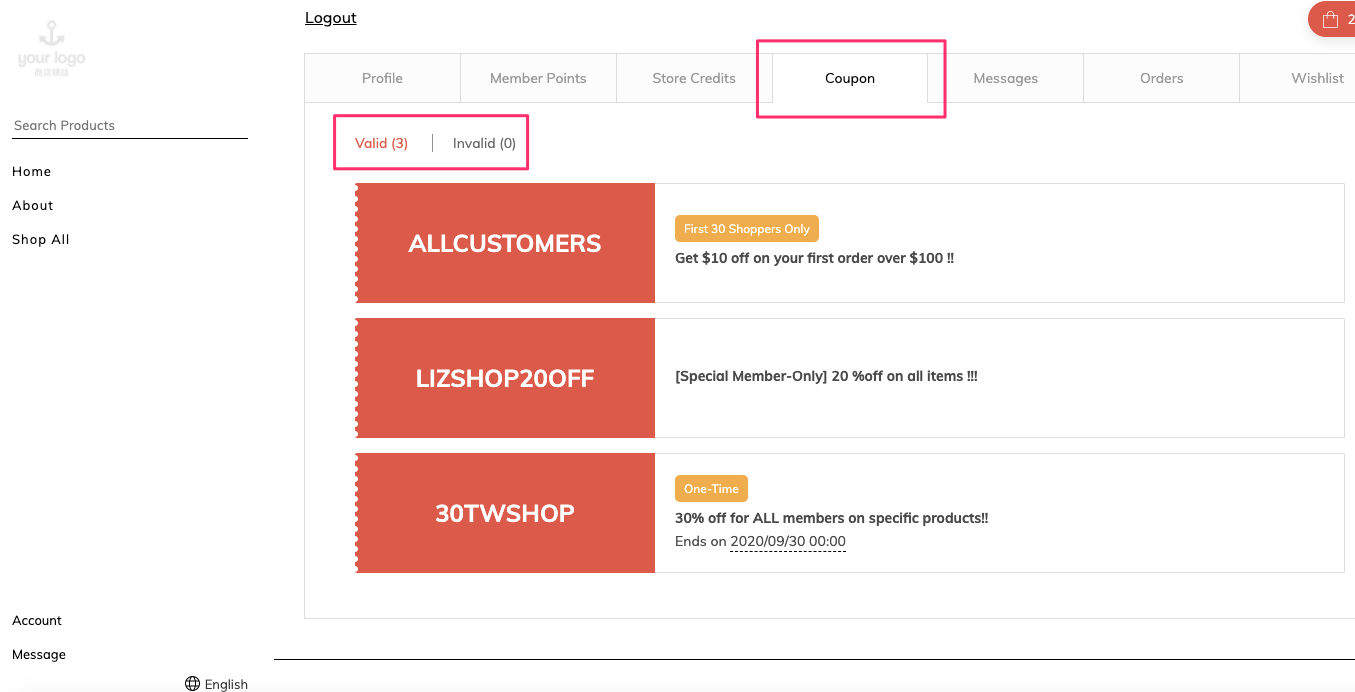 The coupon display includes the coupon code, promotion name, expiration date, and the number of times the coupon code can be applied.
If you set a limit of one time per member, "One-Time" will be displayed.

If you set the number of times customers can use the coupon, "First X Shoppers Only" will be displayed.
B. Select a coupon at the checkout page
Go to the checkout page, click on "Apply A Coupon Code" in the order summary box, customers can enter the coupon code or click on "Select Coupon" and all available coupons will be displayed.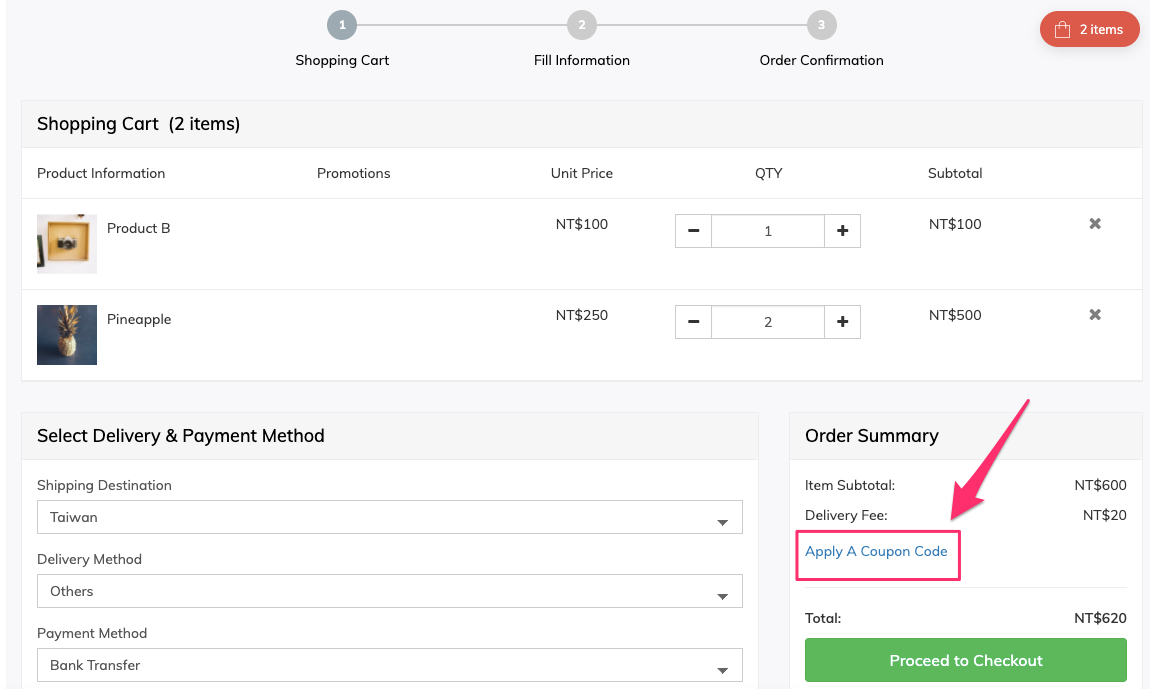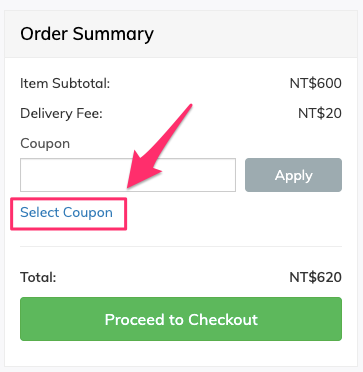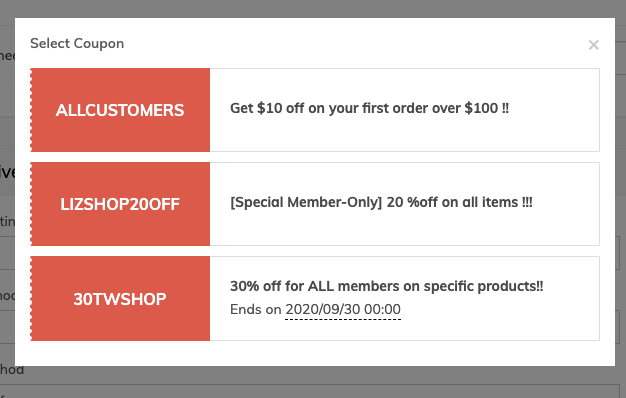 Notes:
If the coupon is set to target all customers, customers will not be able to see the coupon without logging in, but can still use the coupon by entering the coupon code.
If the coupon is set to target all members/ specified membership tier/ specified customer tag, customers will need to be logged in to view the coupons and apply them.