We launch the new theme - Varm, which presents a modern and minimalist website style. It is suitable for merchants who sell home-decoration, kitchenware, watches, jewellery, trendy shoes and sporting goods etc. and want to emphasize product image with quality details and display a lot of information.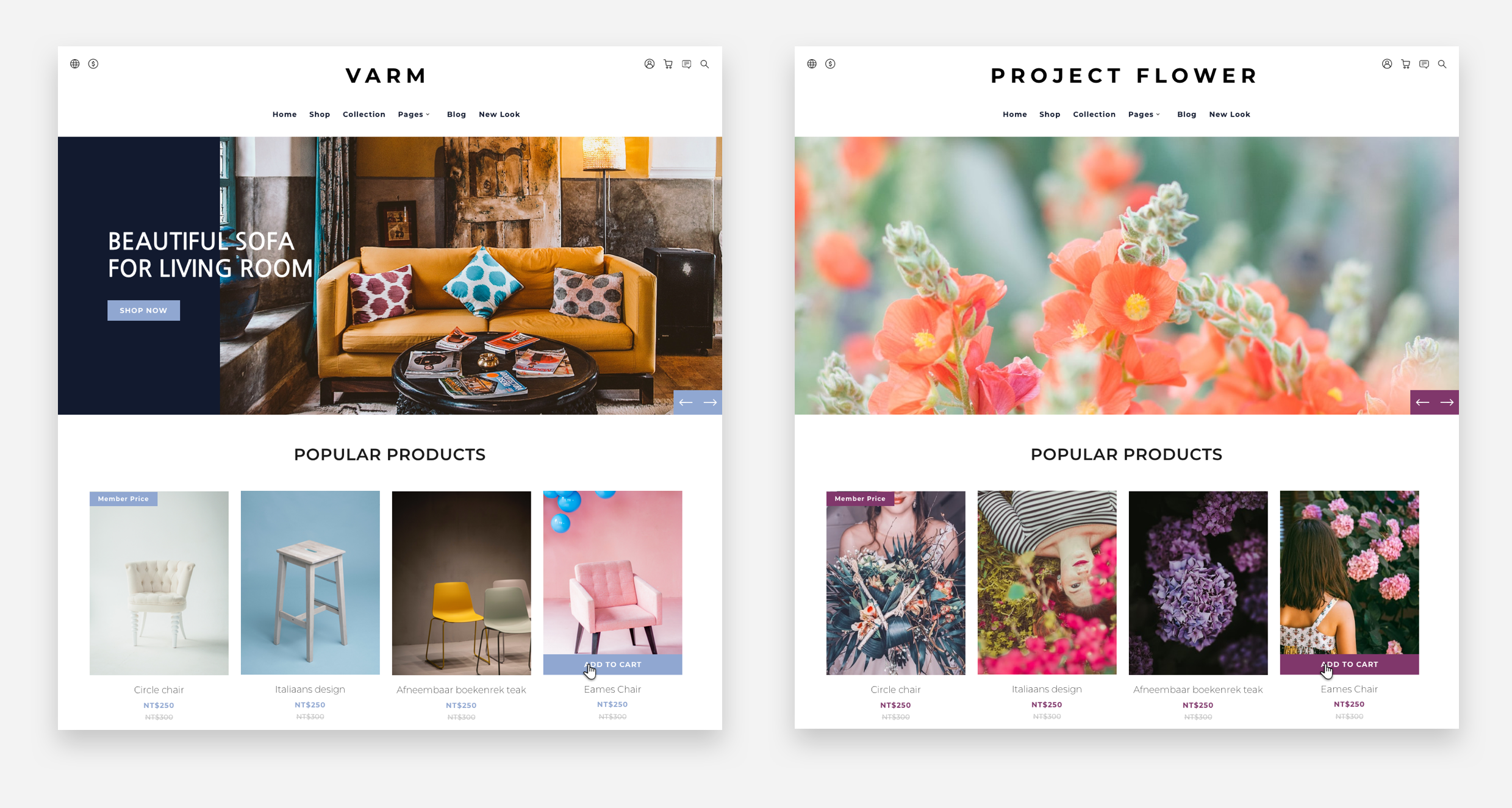 On product detail page, customers can zoom the product image by hovering the mouse pointer over it so as to see more details of the item.
A. Customize the store's color according to branding
1. Custom theme color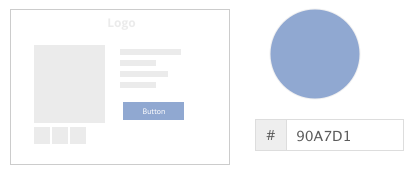 The color will be applied to all buttons, product price and the decorative line on the bottom of footer.
You can decorate the shop with your brand color or custom color.
(Dark color is recommended for better readability)
Location:Admin > Online Store Design > Design > Storefront Template > Theme setting of Varm

(Please set up the color with 6-digit HEX color code.HEX color code reference:https://htmlcolorcodes.com/)
2. Footer color
The color will be applied to the footer. We recommend using darker color with lighter text color for better readability.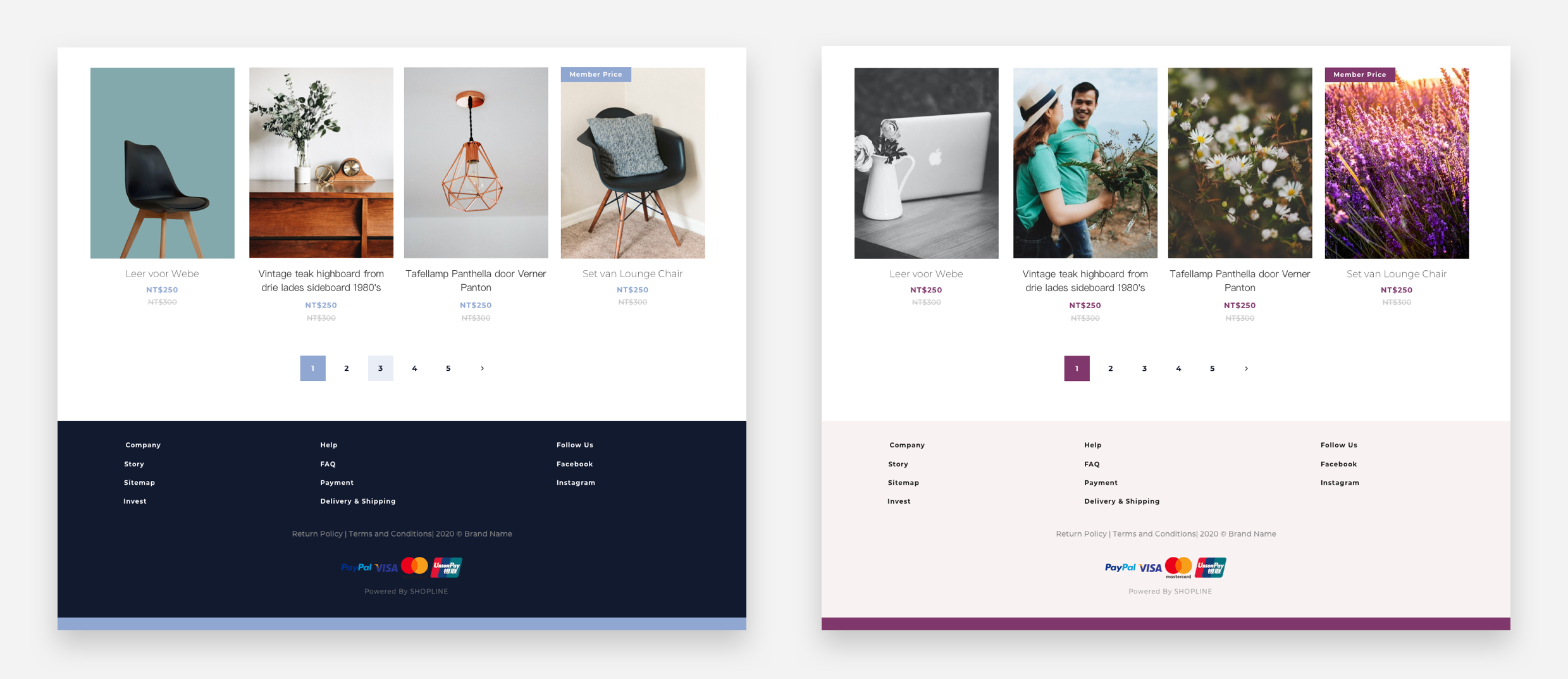 B. Layout features of product detail page
1. The website will display one product image at a time. Customers can view the other images by clicking the arrow on the left side.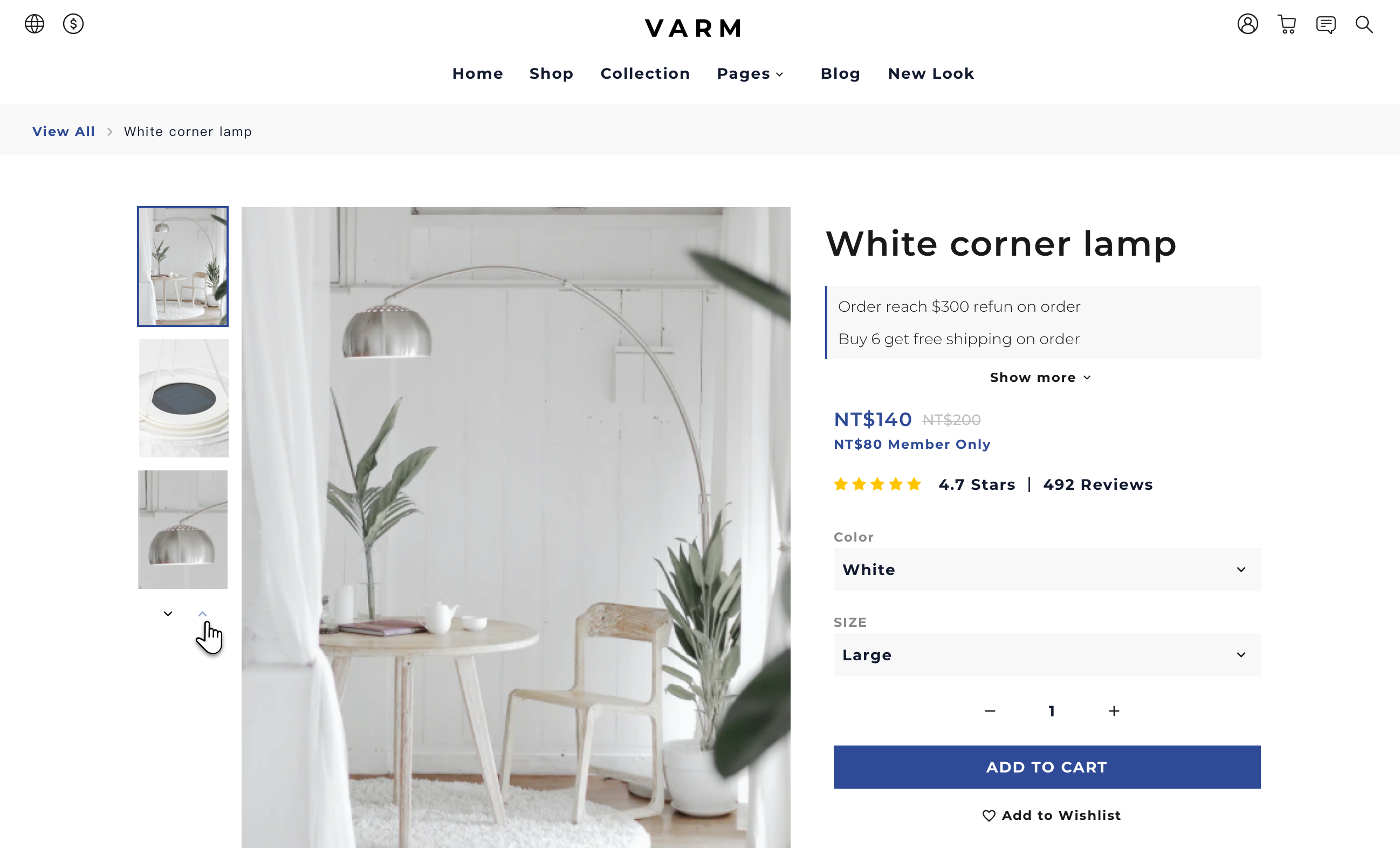 2. Product images can be hovered in order to zoom. Moreover, customers can view a full-size image by clicking the zoom button in the lower right corner of the image.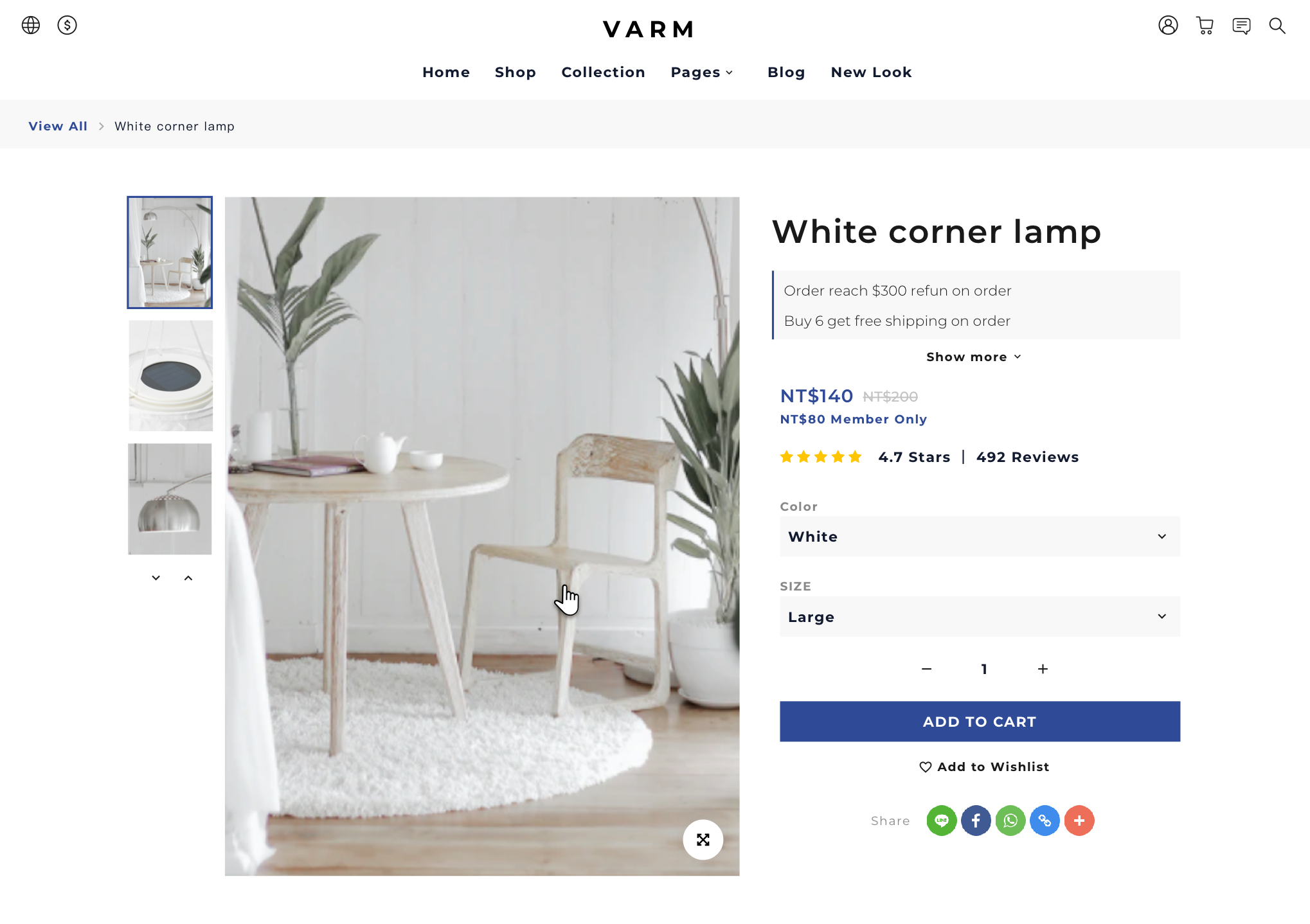 3. The website will display the Product Description, Shipping & Payment and Customer Reviews by pagination. In this way, customers can not only find the information quickly but also concentrate on the information.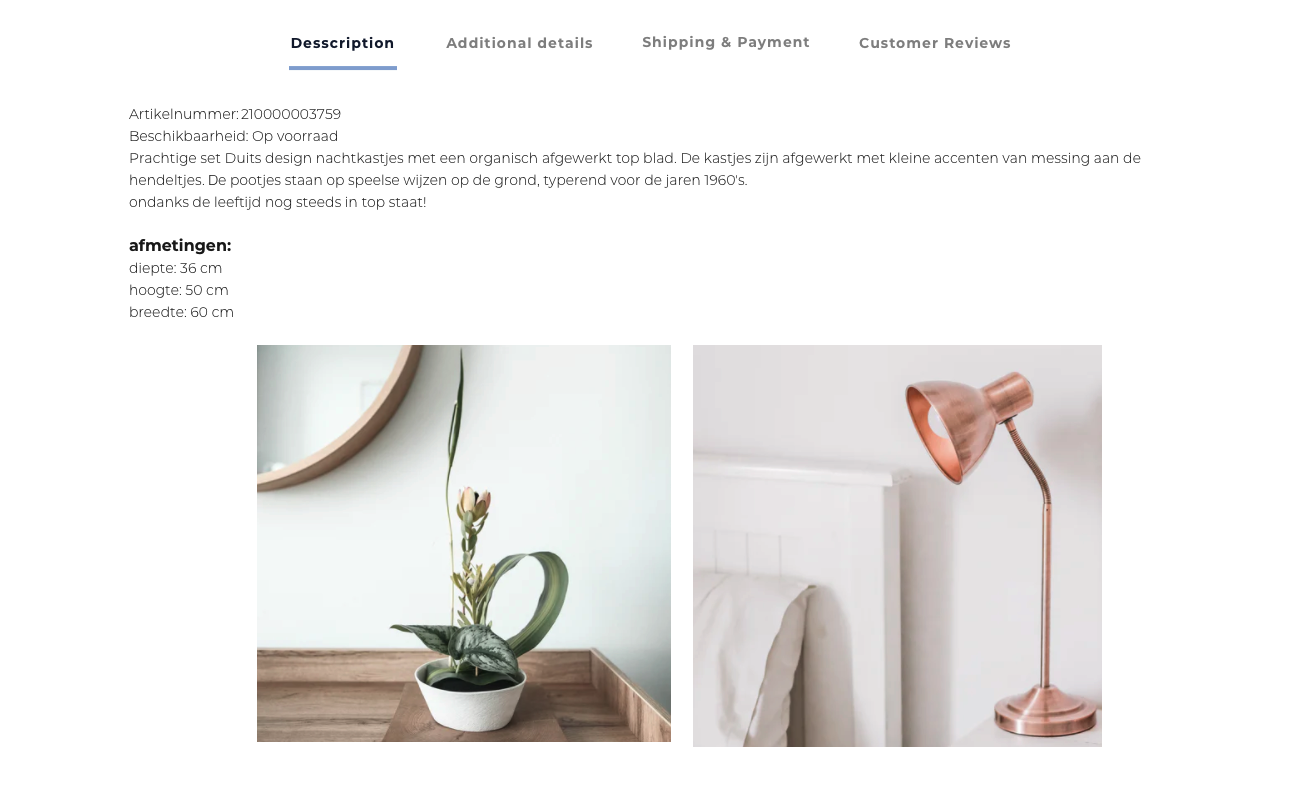 C.

Banner size suggestion

Try this compressed image tool! It will help your website faster!
https://tinypng.com/
1. Advanced page
You can use a full-screen banner for home page, 1920 x 800px is recommended.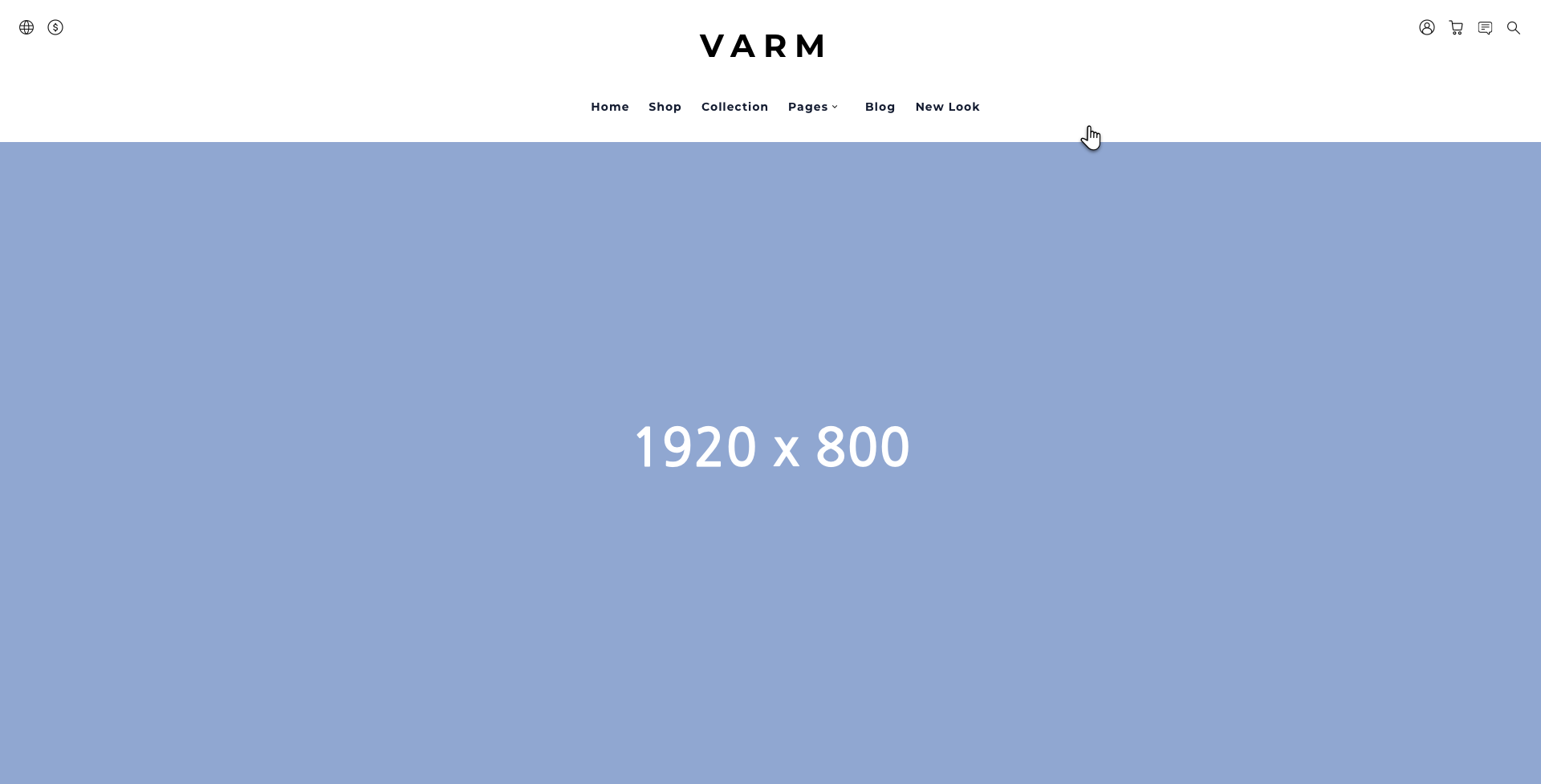 If you prefer narrower display of banner, 1920x640px is recommended. The screen will be only occupied three-quarters and the products will be shown at the bottom.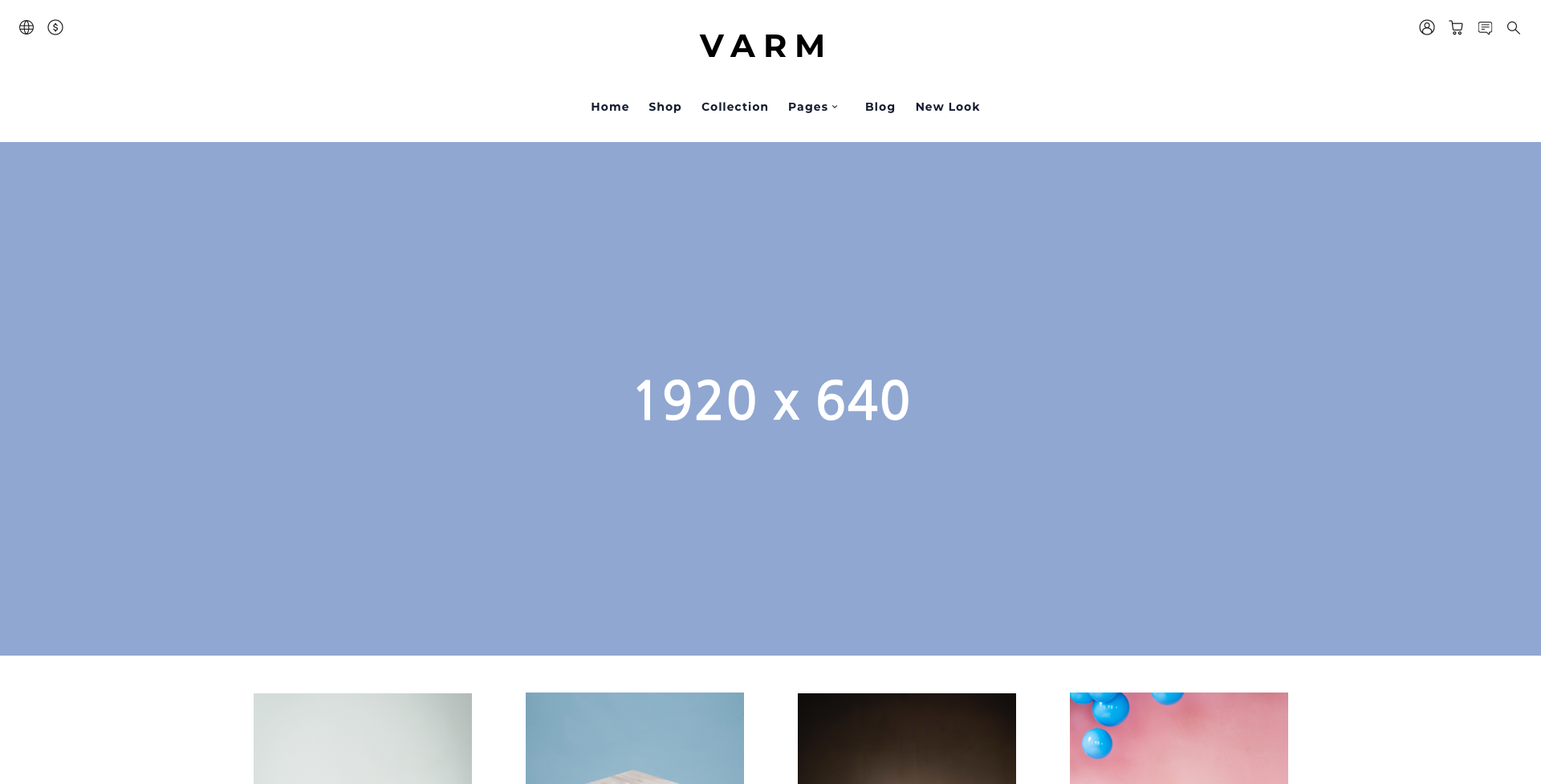 2. Product listing page
At this page, merchants can upload a full-width banner to enhance the richness of the whole collection. Banner's height within 400px is recommended so that customers can see the first row of products when they land.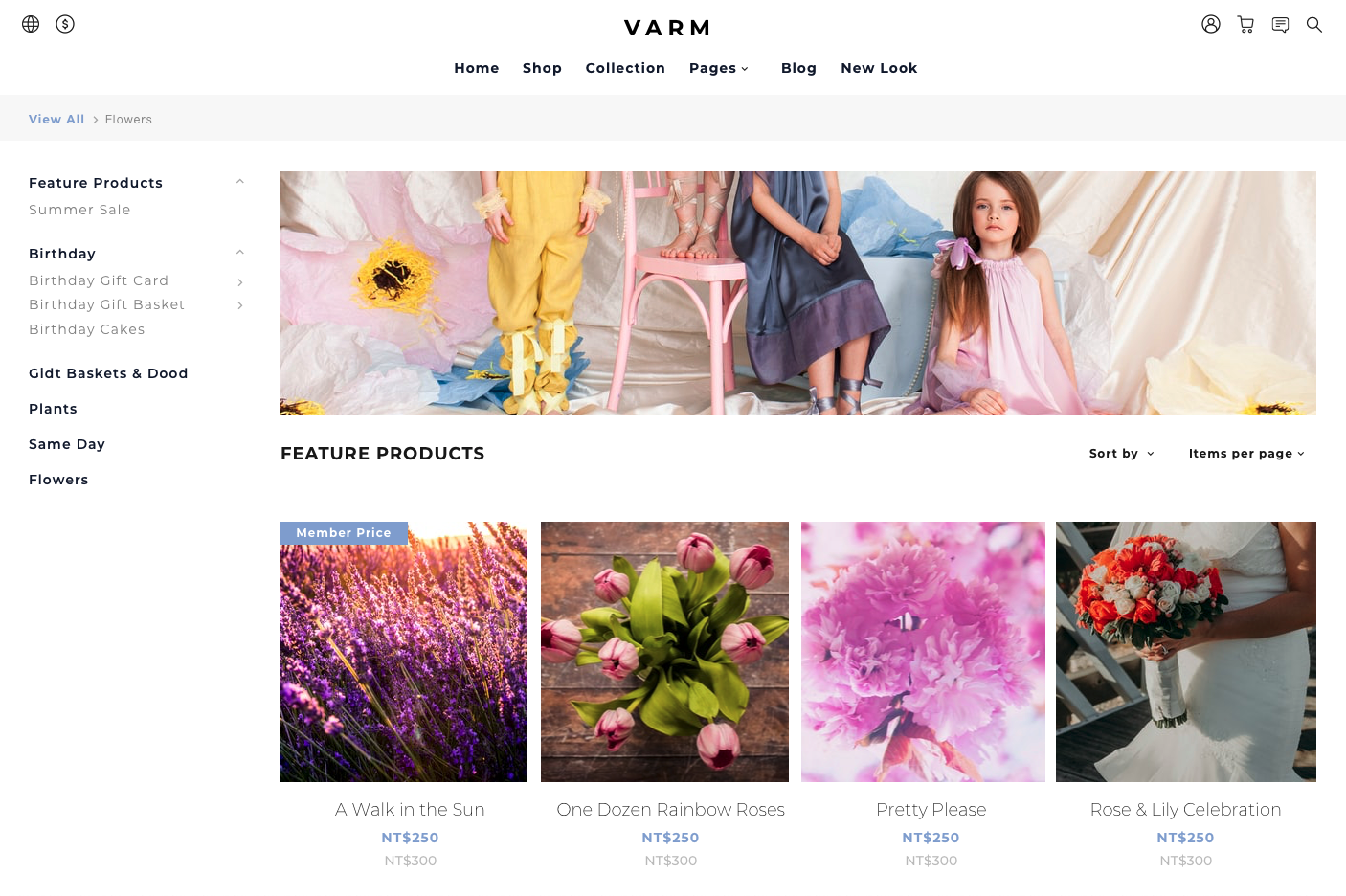 The above is the special introduction of Varm, try it out now!