1. Custom notification for orders
Step 1
Go to SHOPLINE Admin > [Mobile App Management] > [App Notification Settings]. Select "Customize message content" to show the "Membership" and "Orders" sections.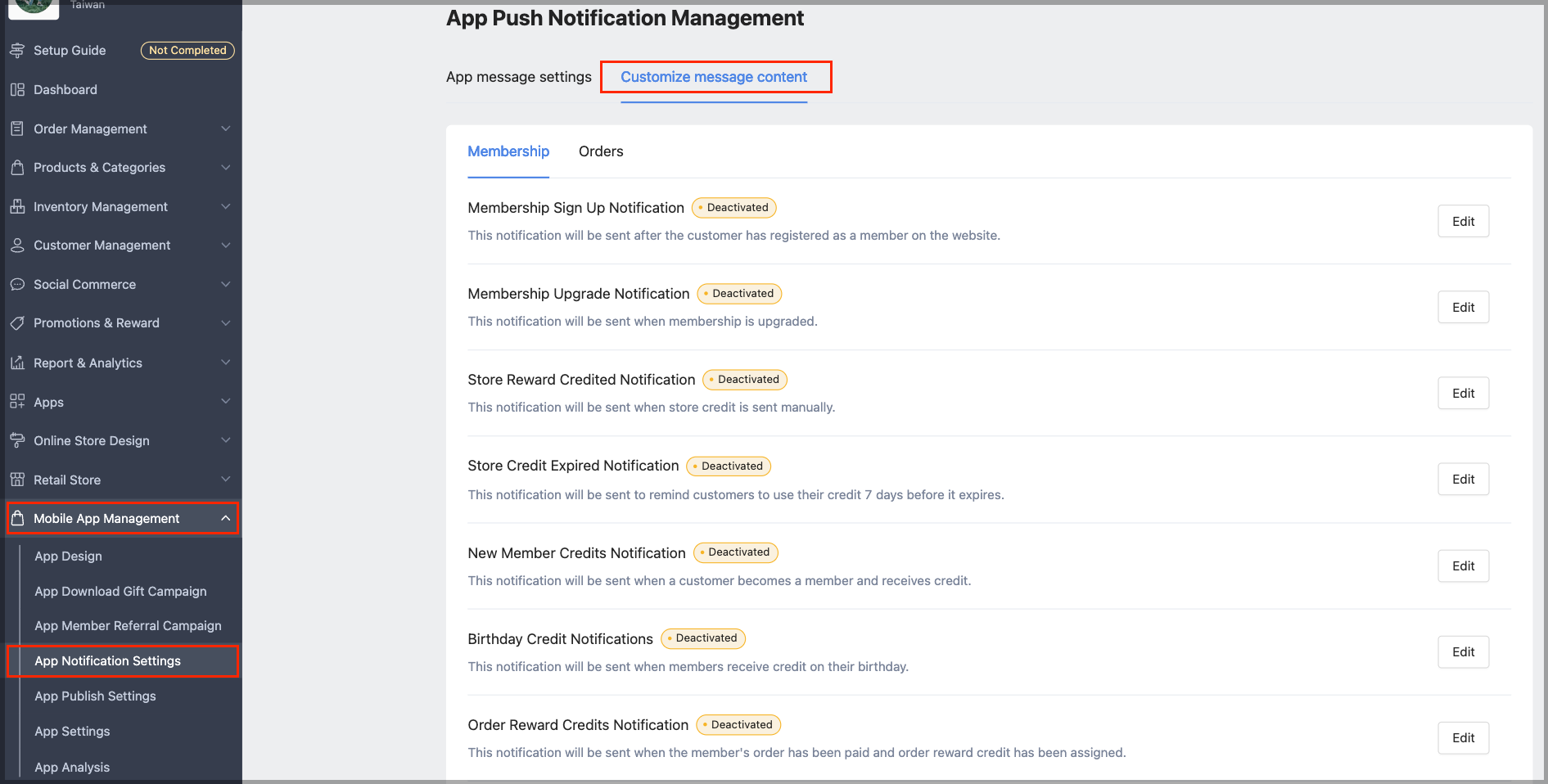 Step 2
Click the Orders section to see the notification setting for orders. You can individually activate App notifications for different types of orders notification.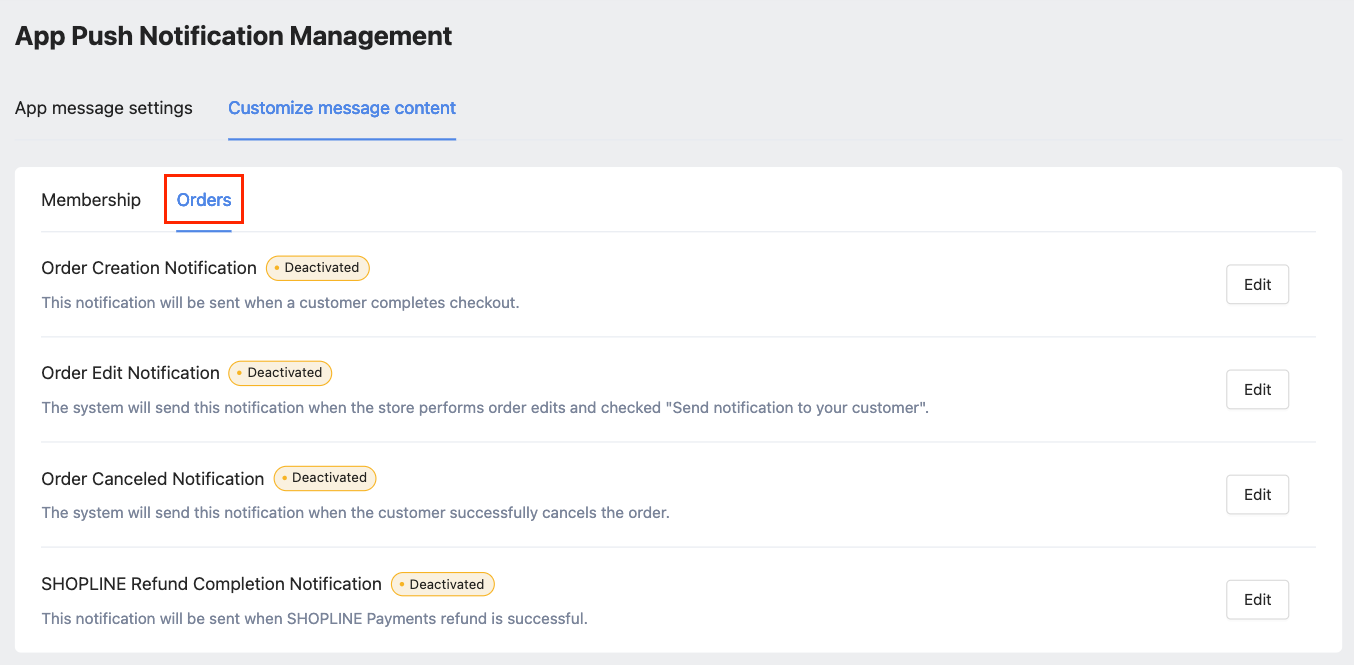 2. How to edit order notification
Step 1
Click the Edit button on the right.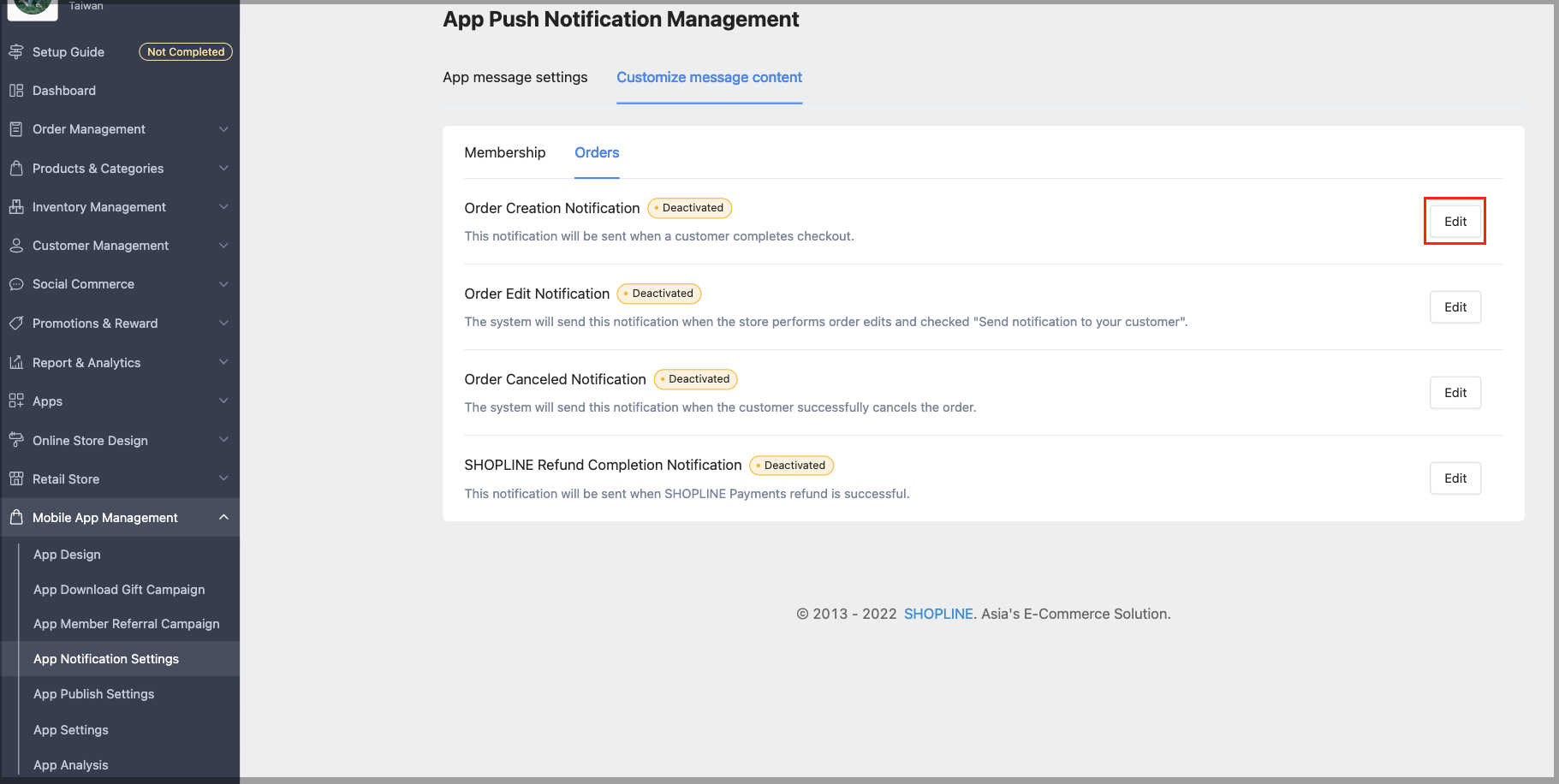 Step 2
There will be a default notification title and notification content for the order notification, which you can customize as needed. Please note that there are character limits for the notification title and content.
The delivery timing and notification method will be shown in the "Basic Setting". The default notification method is "Send App push and message notifications". You can preview the push notification and message notification on the preview panel to the right. The preview will only display the first language in the push notification setting.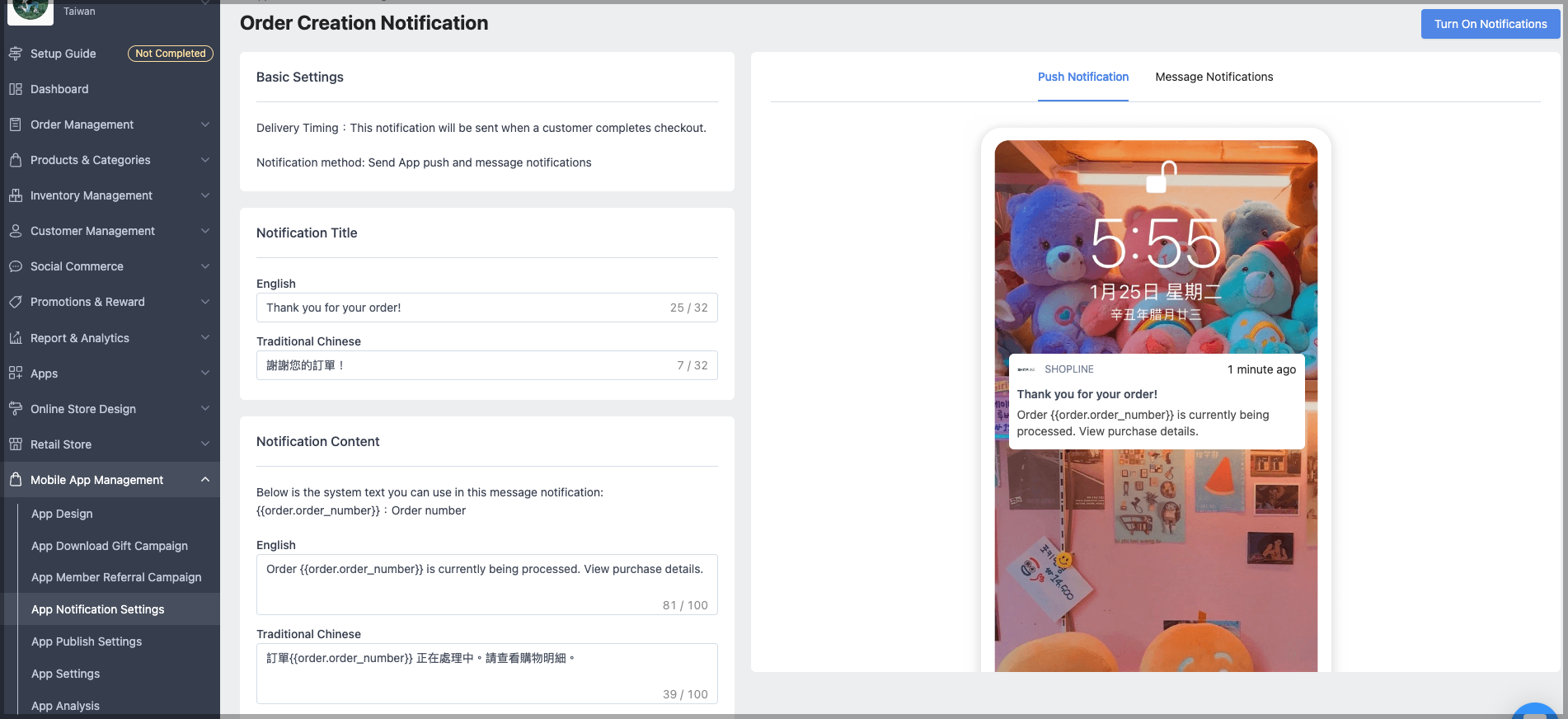 *Note: Custom notifications will be saved in [Message] > [Personal Message] in the app.
Step 3
Click the Save button below to save the changes.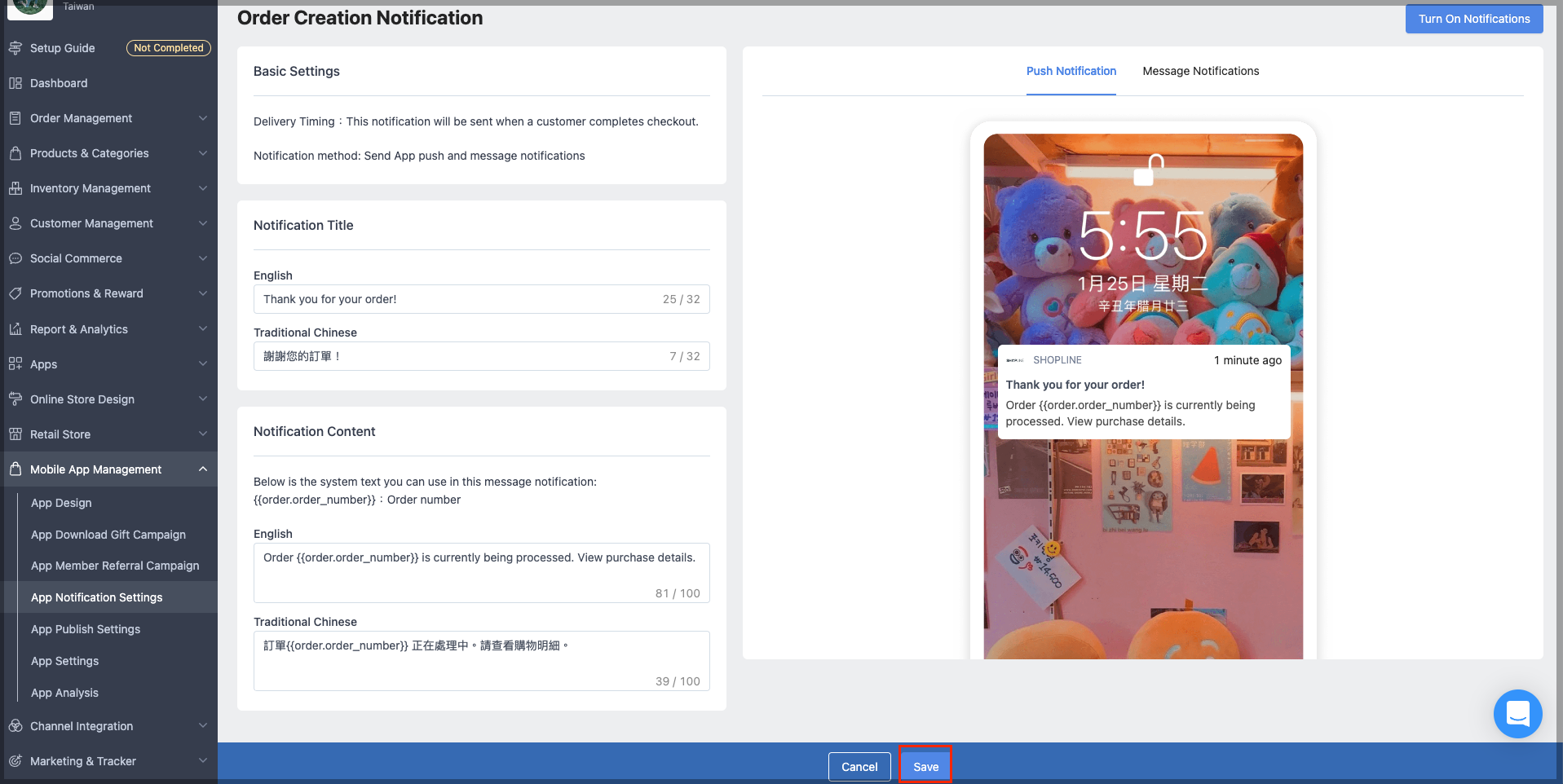 Step 4
Click Turn On Notifications to activate the notification setting.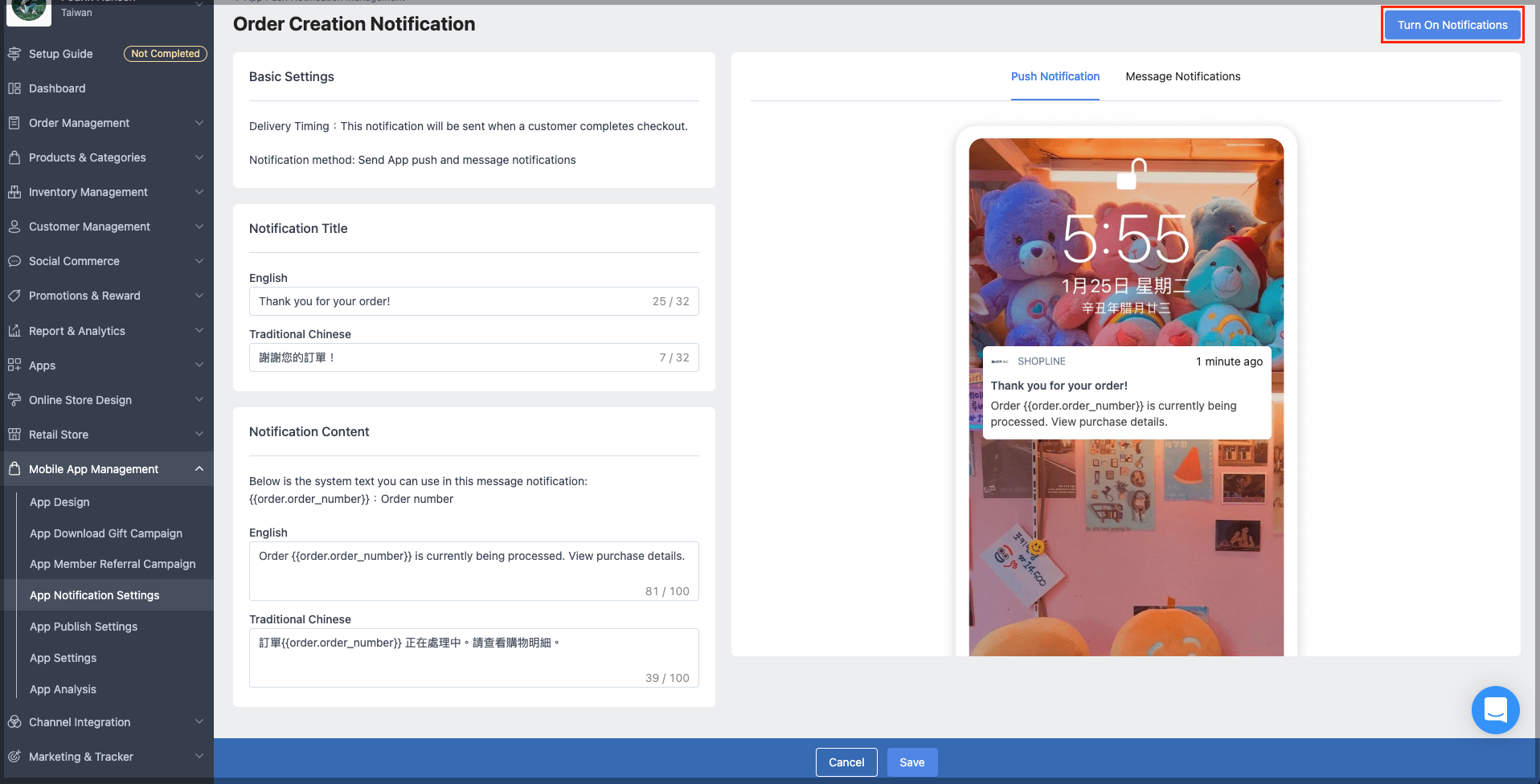 After the setup, under the "Orders" section, the notification will be marked "Activated".