To publish your app successfully, you'll need to invite SHOPLINE to your Google Developer account and set us to be a Release Manager.
Instructions
Step 1
In the Google Play Console, go to the User and permissions tab.



Step 2
Click Invite new users.



Step 3
On the "Invite user" page, enter googledeveloper@shoplineapp.com to the email address and uncheck the "Set access expiry date" box.
In the "App permissions" tab below, click Add App, check the Select All box, then click Apply. When done, click Invite user.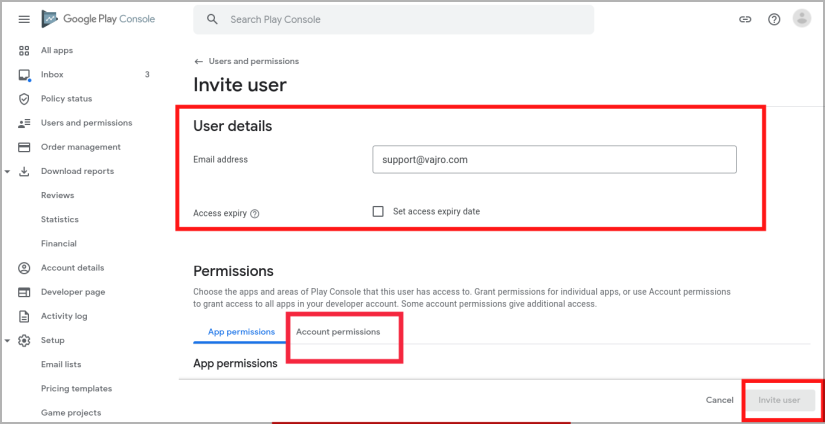 Click [Account details] > [Admin] > [Invite user] > [Send invitation].
We will accept your invitation and submit the app to the Google Play Store within 3-5 business days. It takes approximately 1-3 business days for Google to approve your application.
Step 4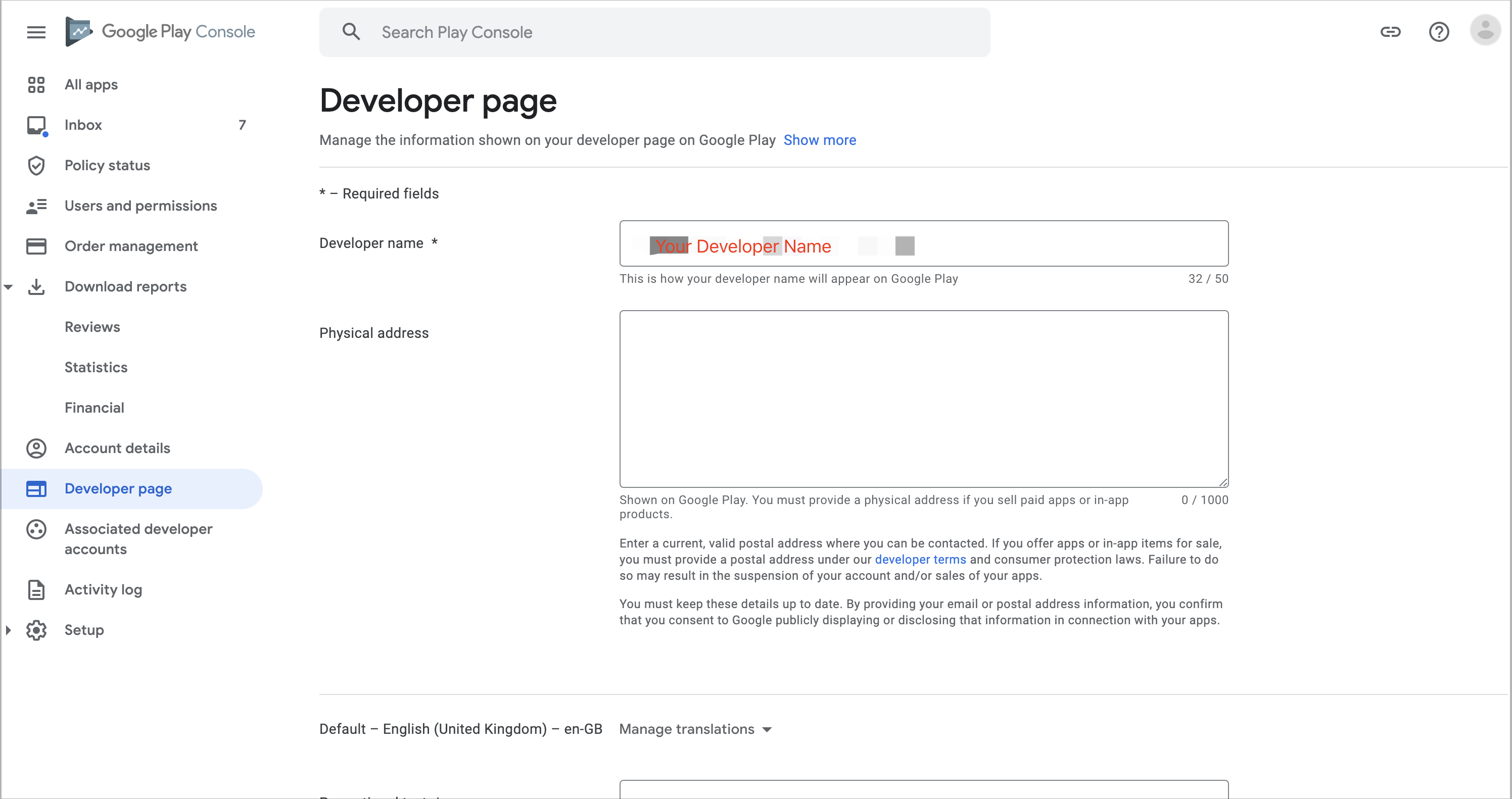 Once the steps above are complete, go to [Developer page] to view the developer name. Then proceed to the SHOPLINE Admin > [Mobile App Management] > [App Publish Settings] and click the Edit button next to the Developer Account Authorization. Then fill in your Google play developer name in the "Google Play developer account authorization" section.