The current version is the interface that the app currently displays on the mobile phone.
Please complete the operation of all objects on the page in the order shown in the following steps 1-2-3-4-5-6.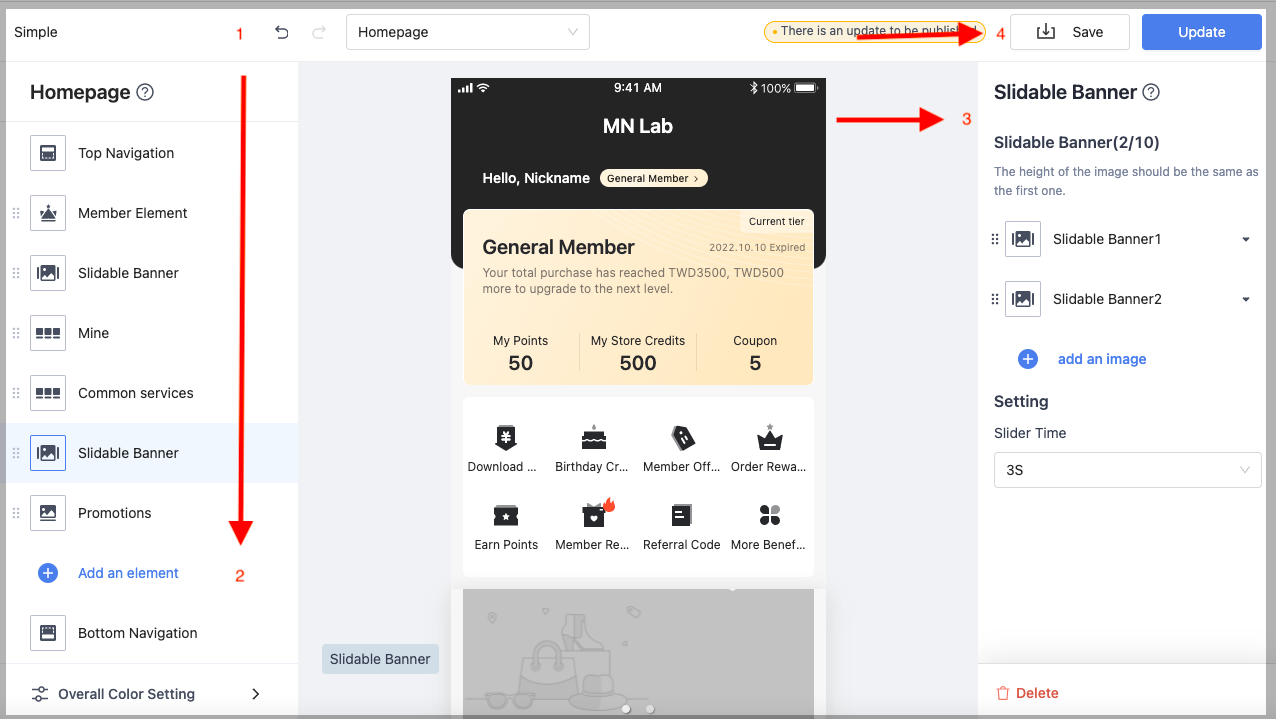 Step 1
Select the page you want to edit, such as "Homepage".
Step 2
Click the editing area on the left to edit the display position of the element. When moving the cursor over the component, you will find the following buttons:

Click and drag the icon to move the position up and down.

Click on theicon. The black icon means the component is displayed. When it's gray, the component will be hidden.
The black icon means you could delete the component and the gray icon means it is not deletable.
Click Add an element to add other elements. Currently, new elements are supported:
Slidable Banner
Promotions
Discount code
Operation procedures
1. Click Add an element.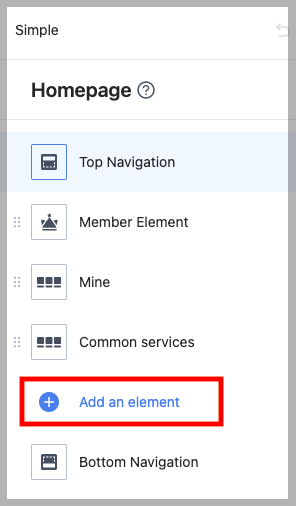 2. Click and hold the element, such as the slidable banner, and drag it directly to the preview area until you see the blue prompt appears, release the mouse to position the element.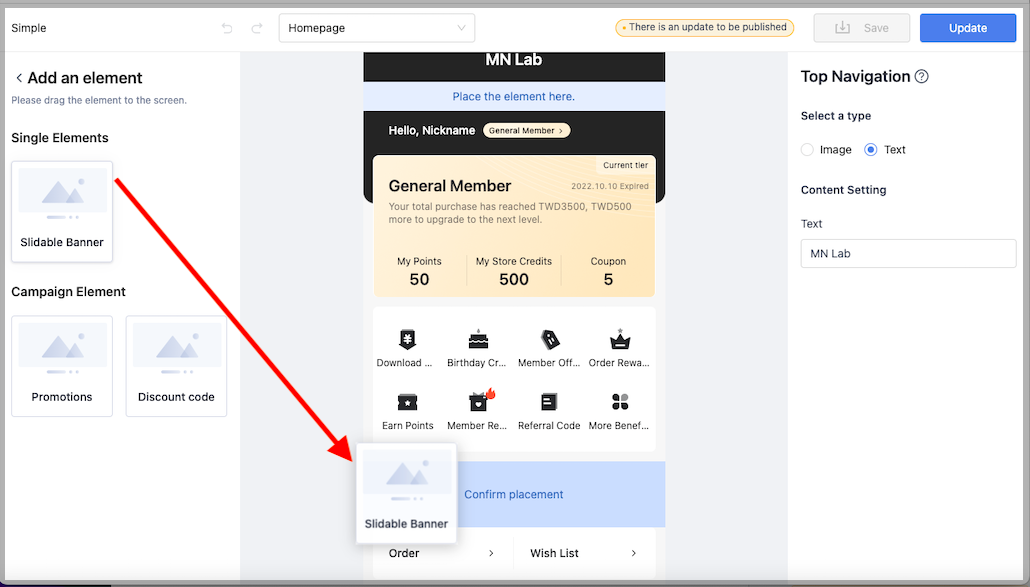 3. Click

on the right side of the preview box to adjust the position of the element, and click

to delete.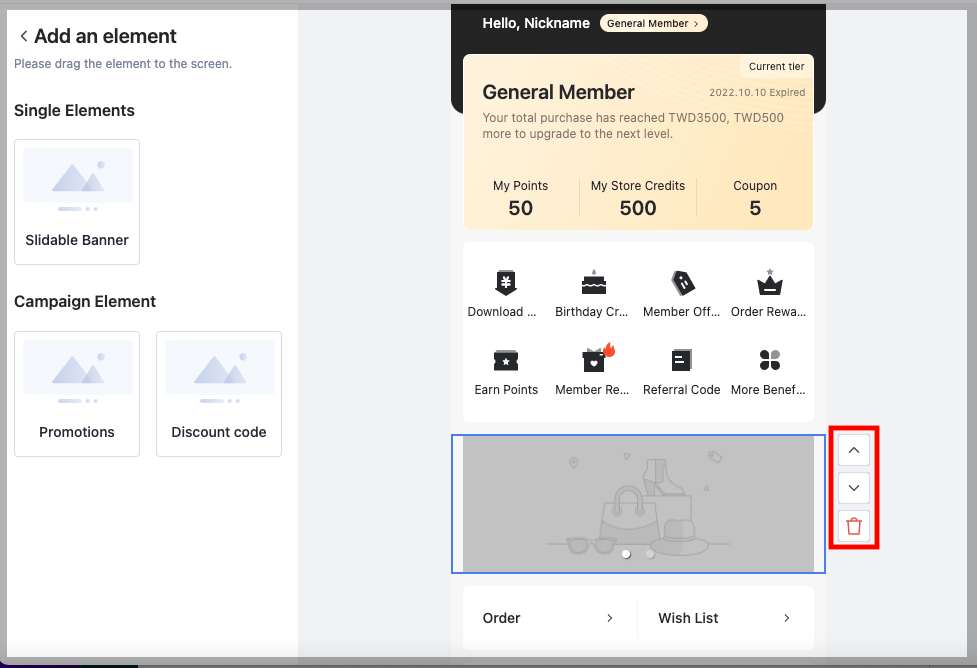 Step 3
On the right side is the editing area corresponding to the element, edit the display content of the element.
Step 4
After editing each element, click Save.
Repeat steps 2-3-4 to finish editing all elements.
Step 5
Click Save to save the current edited content.
Step 6
Click Update to synchronize the edited content to the app.
Step 7
The current version needs to go to [Mobile App Management] > [App Publish Settings] to publish the content, and it will take effect after the publication is successful. After the first release, if you want to change the current version, it will take effect after completing Step 5 then click Update. You do not have to republish.