Now you can easily identify customers who have been added to the blacklist through the "Blacklist" tab in the Message Center, live stream backstage, Comment Management page, and Manual Order page.
1. How to distinguish blacklisted customers in Admin
Tips: Please read this article for more details about blacklisting customers in the Admin.
Message Center
A "Blacklist" tag will appear below the instant message box and user profile of the blacklisted customers.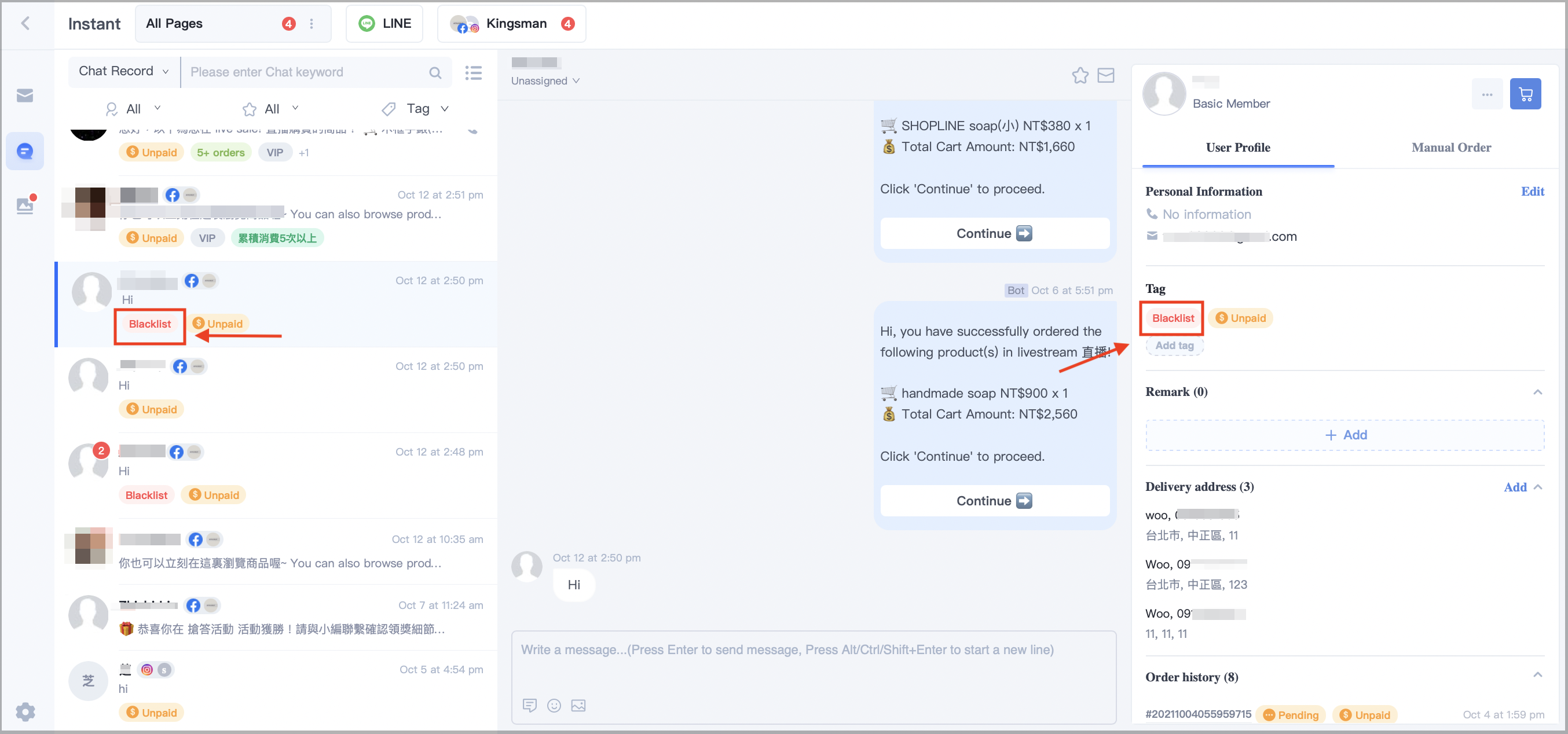 Staff can also filter chat records with the blacklisted customers by selecting the Blacklist tag.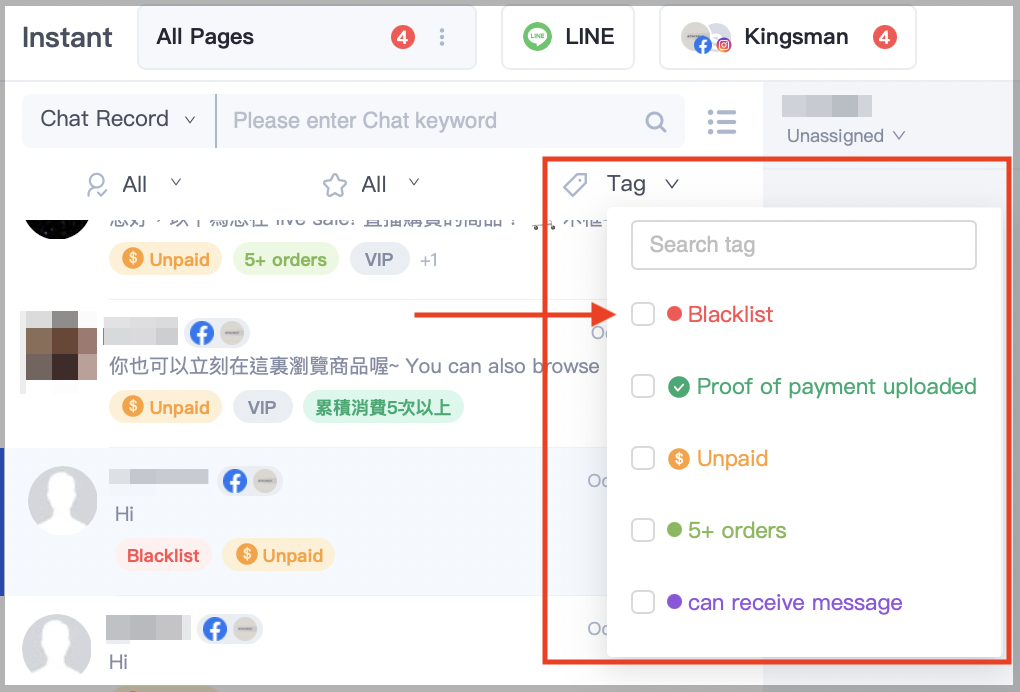 The manual order feature will be disabled for the blacklisted customer.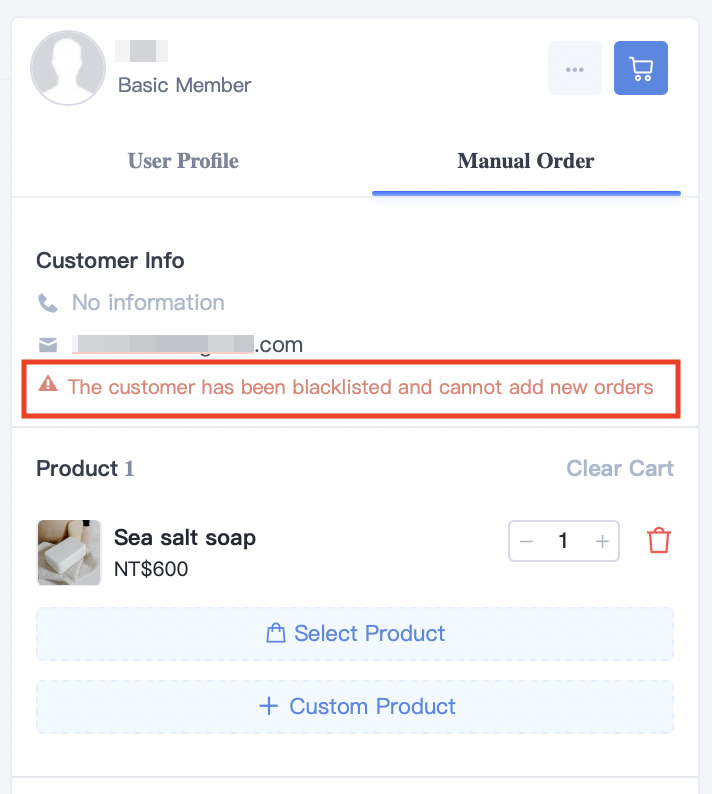 Live stream backstage
A Blacklist tag will appear next to the user name of the blacklisted customer in the live comment column.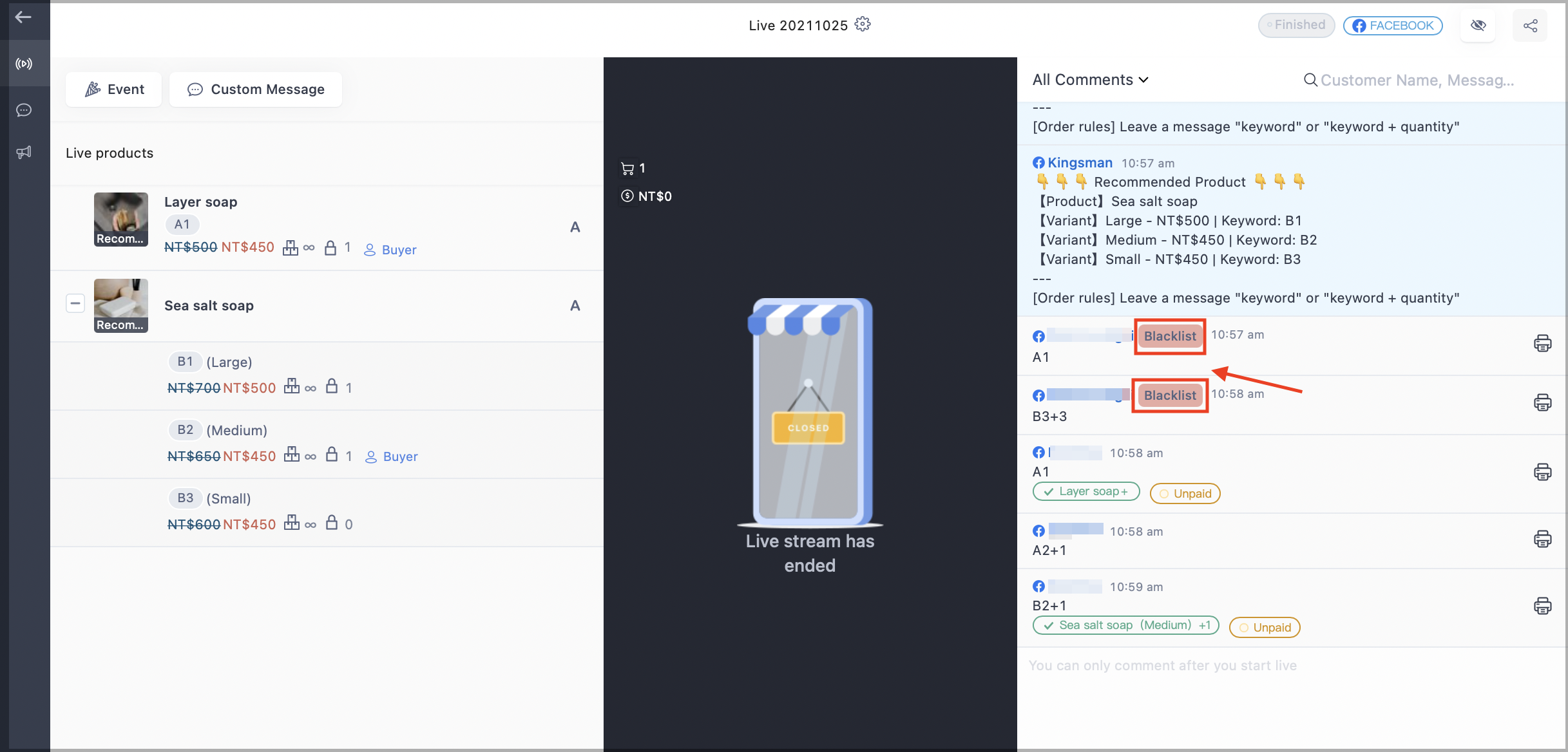 Blacklisted customers cannot place orders using product keywords. The shopping cart link will not send to the blacklisted customers.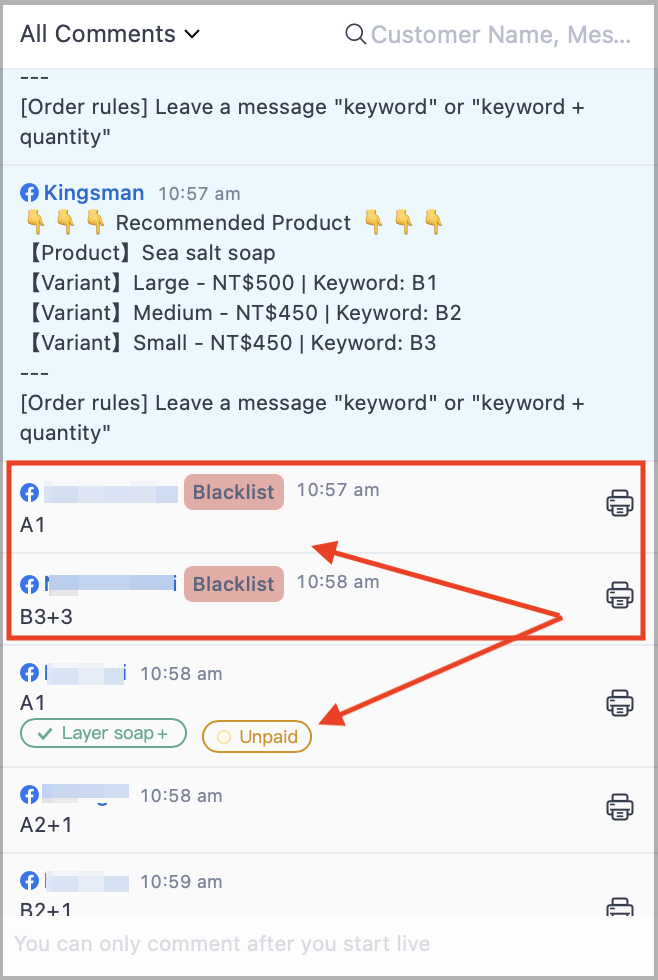 Blacklisted customers are not eligible for joining any lucky draw. That is, even the blacklisted customer entered the correct keyword in a lucky draw, the system will not detect them as a participant.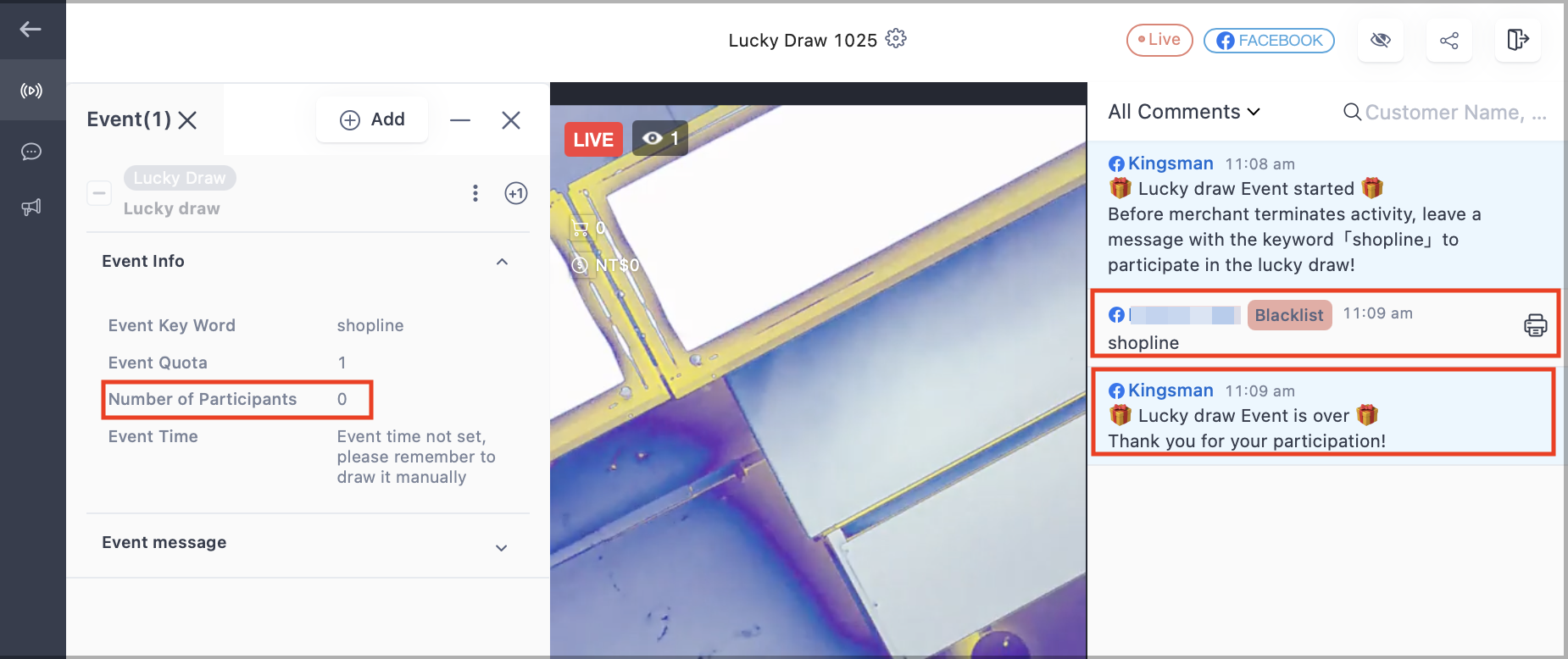 Live stream Comment Management Page
On the Comment Management page, a Blacklist tag will appear under the blacklisted customer's name.
The "Edit Cart" and "Create Order" buttons are grayed out. Staff cannot send shopping cart links or create manual orders for blacklisted customers.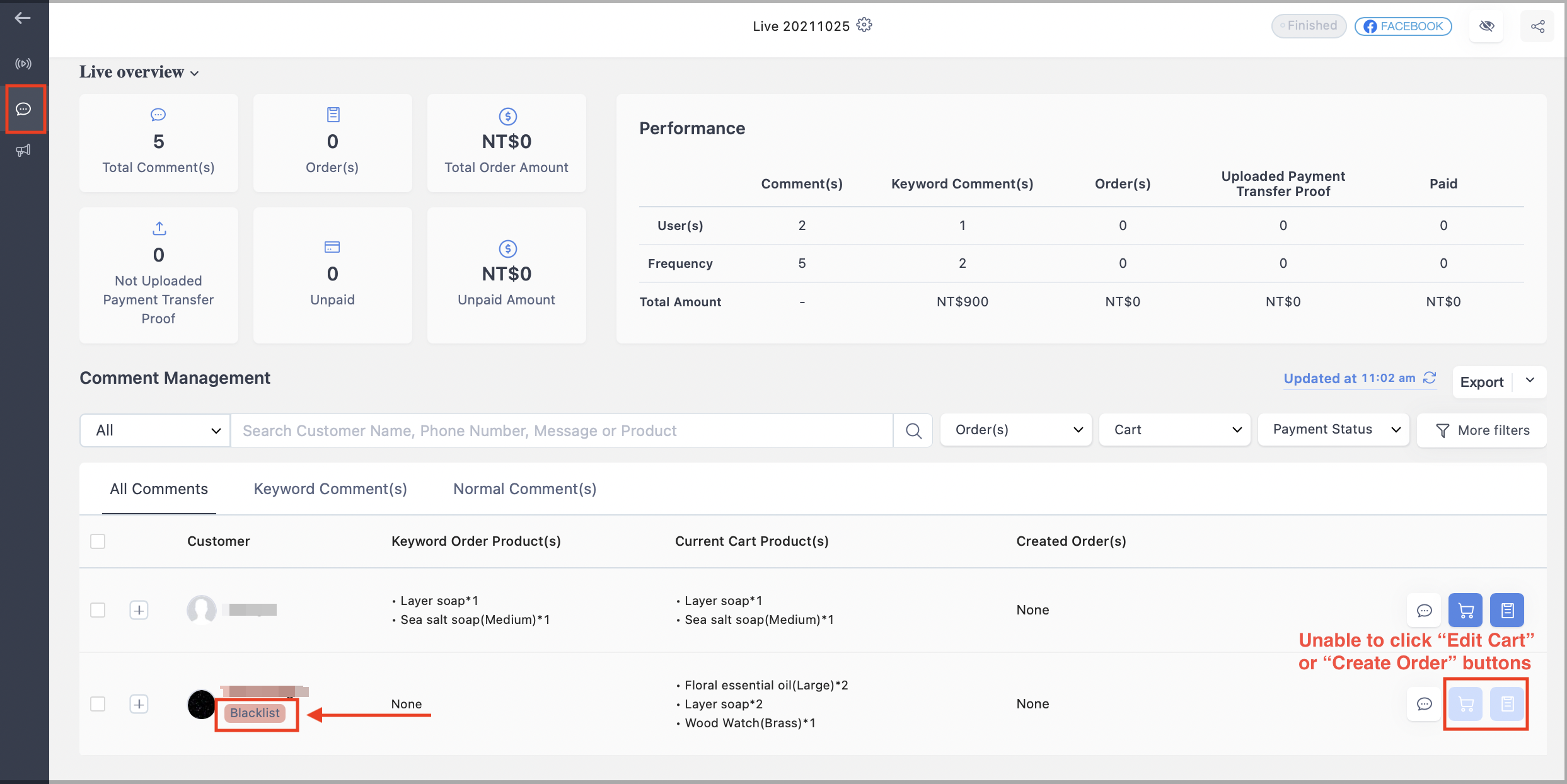 Manual Order
Staff cannot create manual orders for blacklisted customers on the Manual Order page as well.
Read more