*To enable this feature, please contact SHOPLINE Online Merchant Success Team first.
SHOPLINE has launched the "Checkout without Email" feature, which allows customers to use their mobile phone number information to place orders without the need to fill out an email.
In this article, we are going to introduce this feature in more detail:
A. Payments that support "Checkout without email"
There are only three non-integrated payments that are available for this new feature.
Cash on Delivery

Bank Transfer

Custom

Ninja Van (COD)

Kerry (COD)
B. Set up the "Checkout without email" function
Go to Admin Settings > Checkout Settings > Turn on the toggle "Checkout without Email", and click "update" at the bottom-right corner.
*Note: As email is a requirement in e-invoice, the "Invoice Setting" and the "Checkout without Email" function cannot be opened at the same time.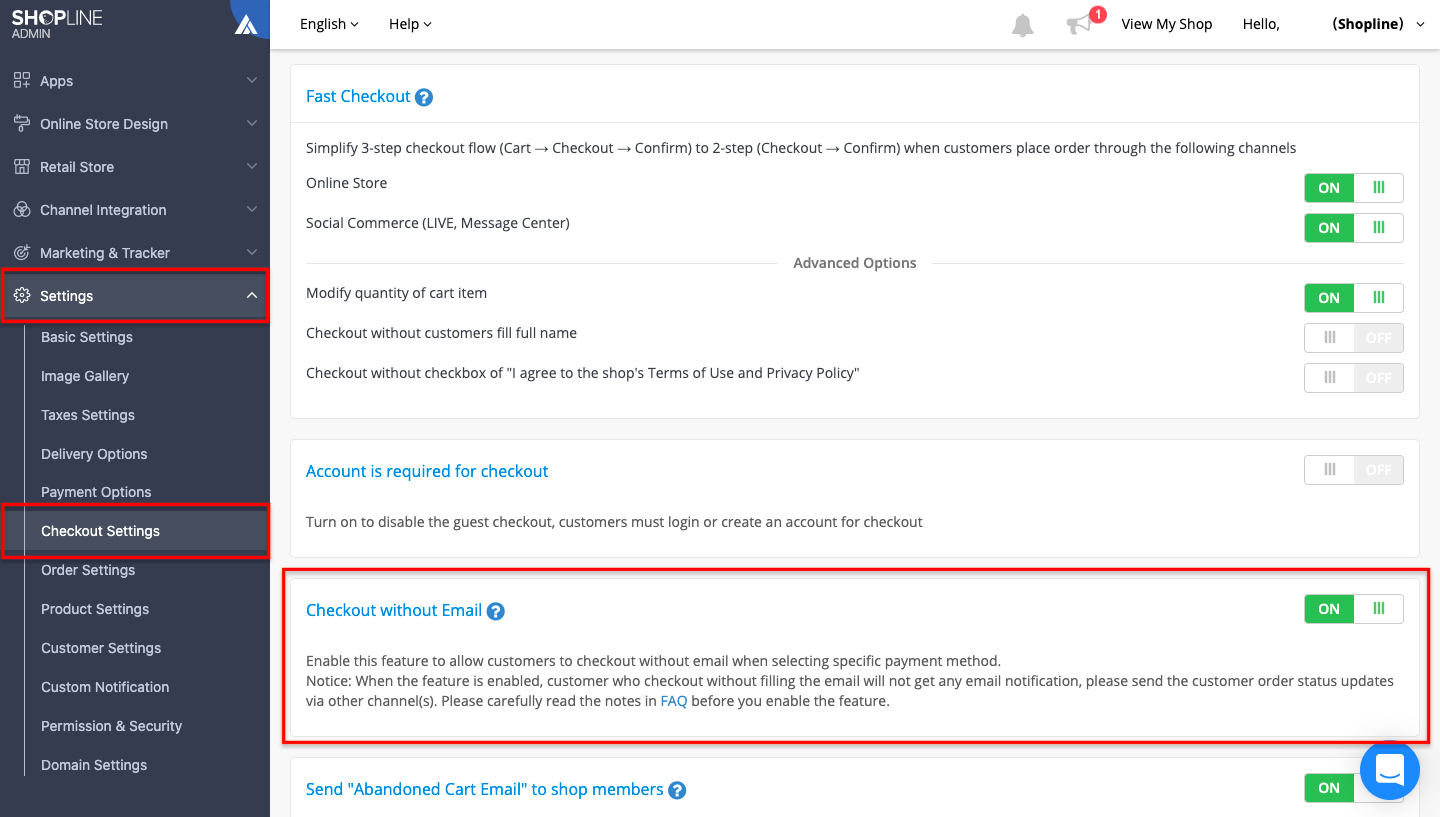 C. Checkout page at the storefront
With the "Order without Email" function enabled, if customers choose to use a payment that supports this function, they can use their phone number to place an order at the storefront and the email box will become optional.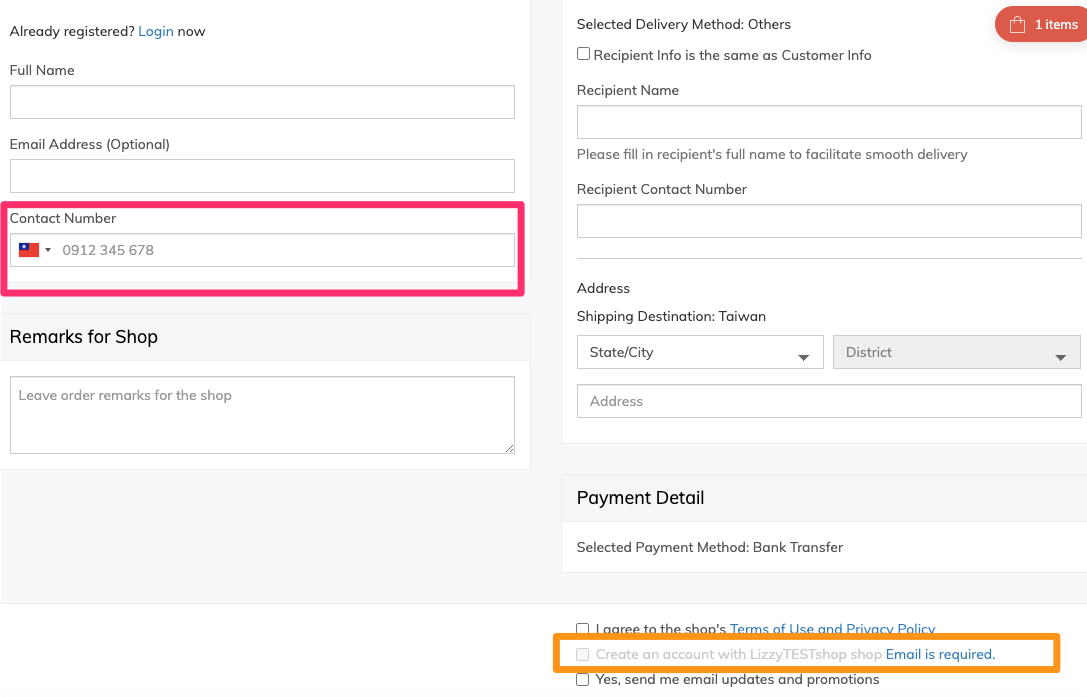 Notes:
If a new customer wants to become a member of the shop as placing an order, he/she still needs to fill in the email information in order to check the "Create an account with XX shop" box (as shown in the orange box above) and join the membership.

If a customer does not fill out an email address to place an order, the customer will not receive an email update when the status of this order is updated in the future.

If you wish to notify your customers using another channel, you may: