Merchants using Ninja Van integrated service can use Ninja Van order management to manage orders easily, orders under different status can be viewed clearly in different tab.
A. Management Interface Intro
Ninja Van orders can be managed independently under its own interface.
Orders can be filtered by pressing these tabs, which are representing 8 different delivery status.

B. Description of Each Delivery Status
All orders placed by customers, and shipment hasn't been executed, will be allocated to this status/tab.

Orders will be allocated to this status/tab after shipment executed.
Orders that are under "Processing" mean that the system is sending data to Ninja Van but hasn't been confirmed, so the labels(waybills) of these orders are not ready to print. Please only print label after the order status changed to "pending pickup".
For details of execute shipment, please refer to: Ninja Van Execute Shipment

These orders have been confirmed by Ninja Van and are pending for pickup, you could print label/waybill in order details page, please make sure the parcel pasted with label before Ninja Van drivers come to pickup.

Shows the orders that delivery been cancelled.

Parcels of these orders have been picked up by Ninja Van drivers, you could check shipment details or track for latest parcel status in order details page.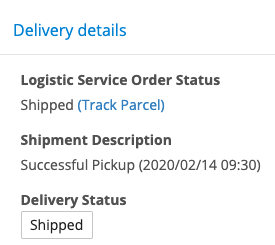 This status means the parcel has been successfully delivered to customer's address.

These are the circumstances that order status been updated to "Returning", and start returning to merchant:
No one at the delivery location.
Ninja Van driver unable to find delivery address.
Parcel rejected by customer at the delivery location.
Customer requested

to reschedule for delivery far from the original delivery date

(eg. 1 month later) or the delivery failed 3 times. A failure of 3 times would include 2 attempts that were re-scheduled by the customer.
Parcel cannot be delivered due to extreme circumstances like damage, broken.
For more details or special cases please check shipment details and Ninja Van parcel tracking system, or contact Ninja Van Customer Service.


Ninja Van Customer Service Contact Info:
Customer service web page: https://www.ninjavan.co/en-my/contact-us
Customer service phone number: +60 111 722 5600
Customer service email: support_my@ninjavan.co

Parcel has been returned to merchant successfully by Ninja Van.