To apply for this and other POS features please contact our Merchant Success Team.
The POS APP lets you log in and select the operating store with ease. The following describes the device login process.
1. POS APP login page
Enter the administrator's account and password here.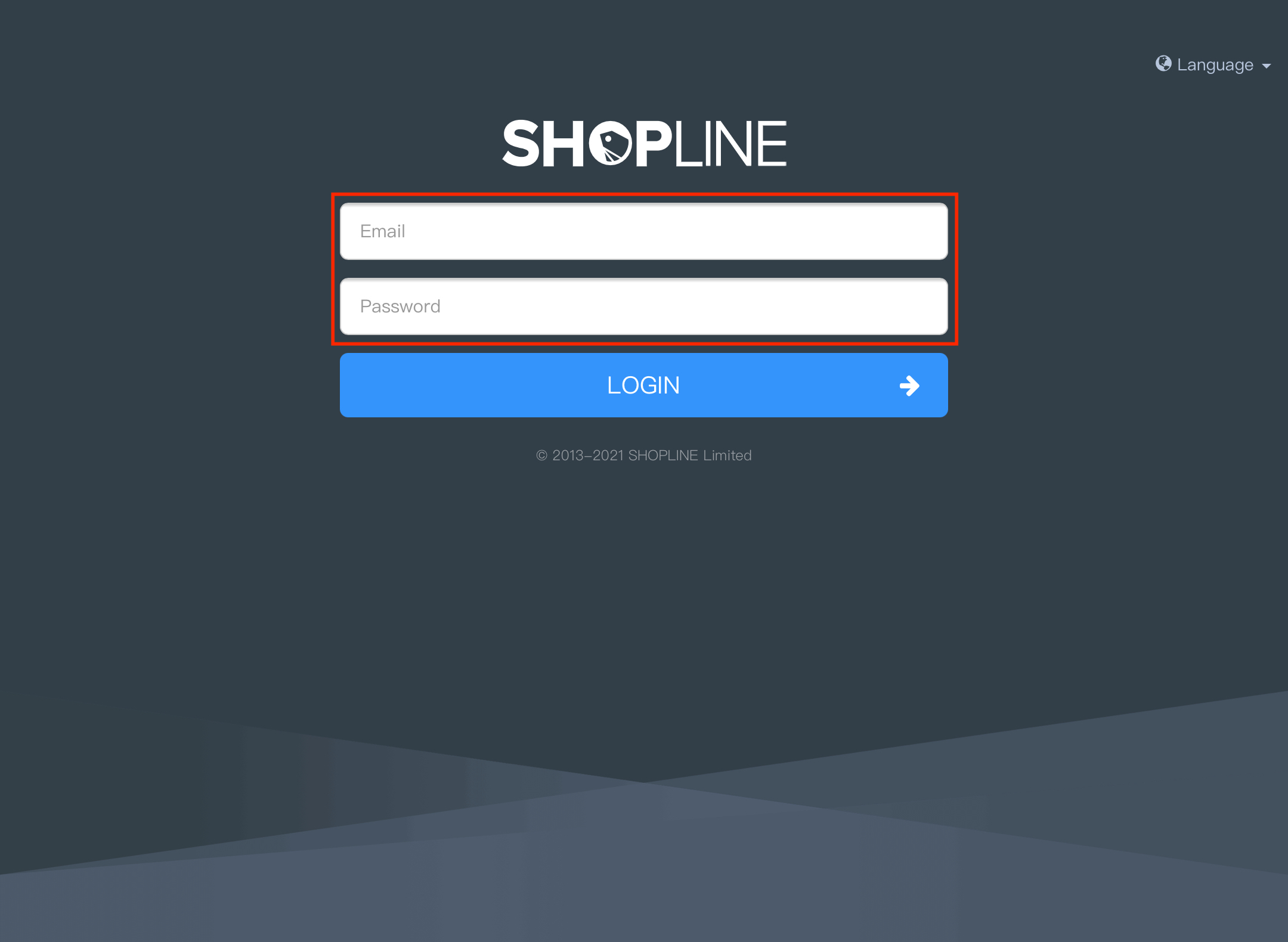 2. Select operating store
Next, the APP will show the stores accessible by the administrator. Tap one of the stores to log in.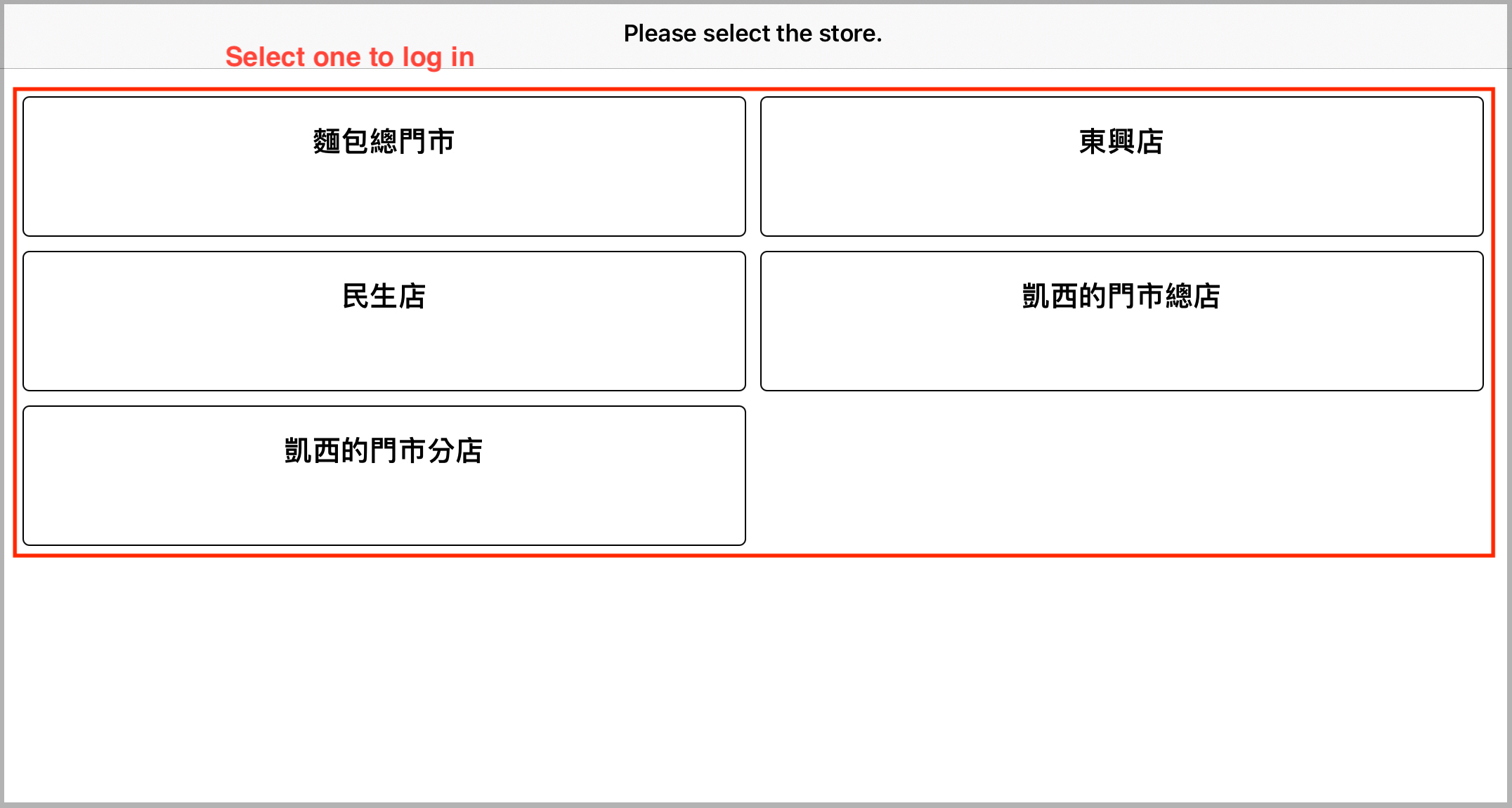 If the administrator does not have access permission, this message will appear: You are not authorized to access SHOPLINE POS, please contact shop admin for permission.
To set up the administrator's access permission, please refer to this article: Managing POS Admin Access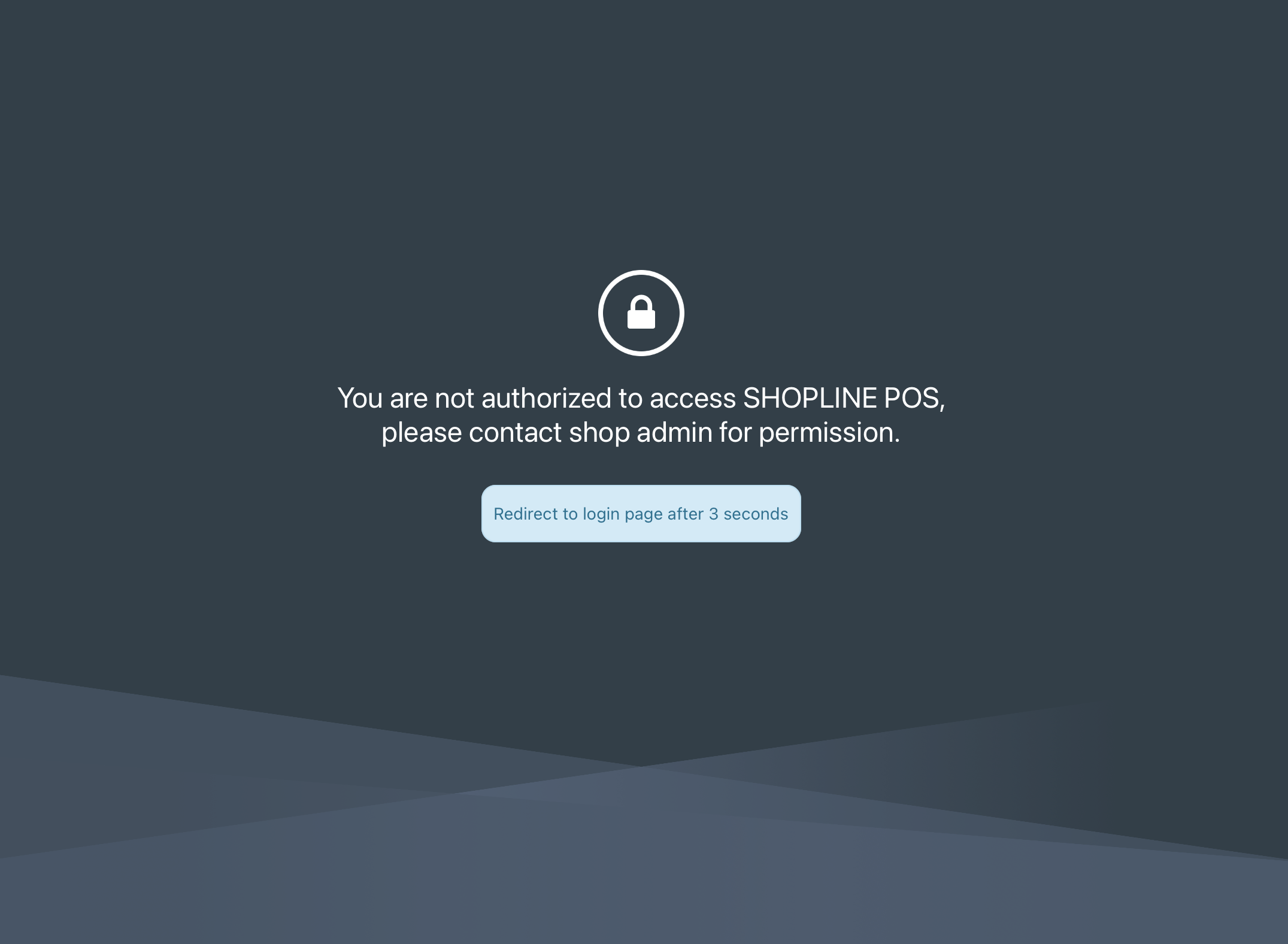 3. Switch store
Click on the icon of the currently logged-in store at the upper left to jump out of the "Switch store" window.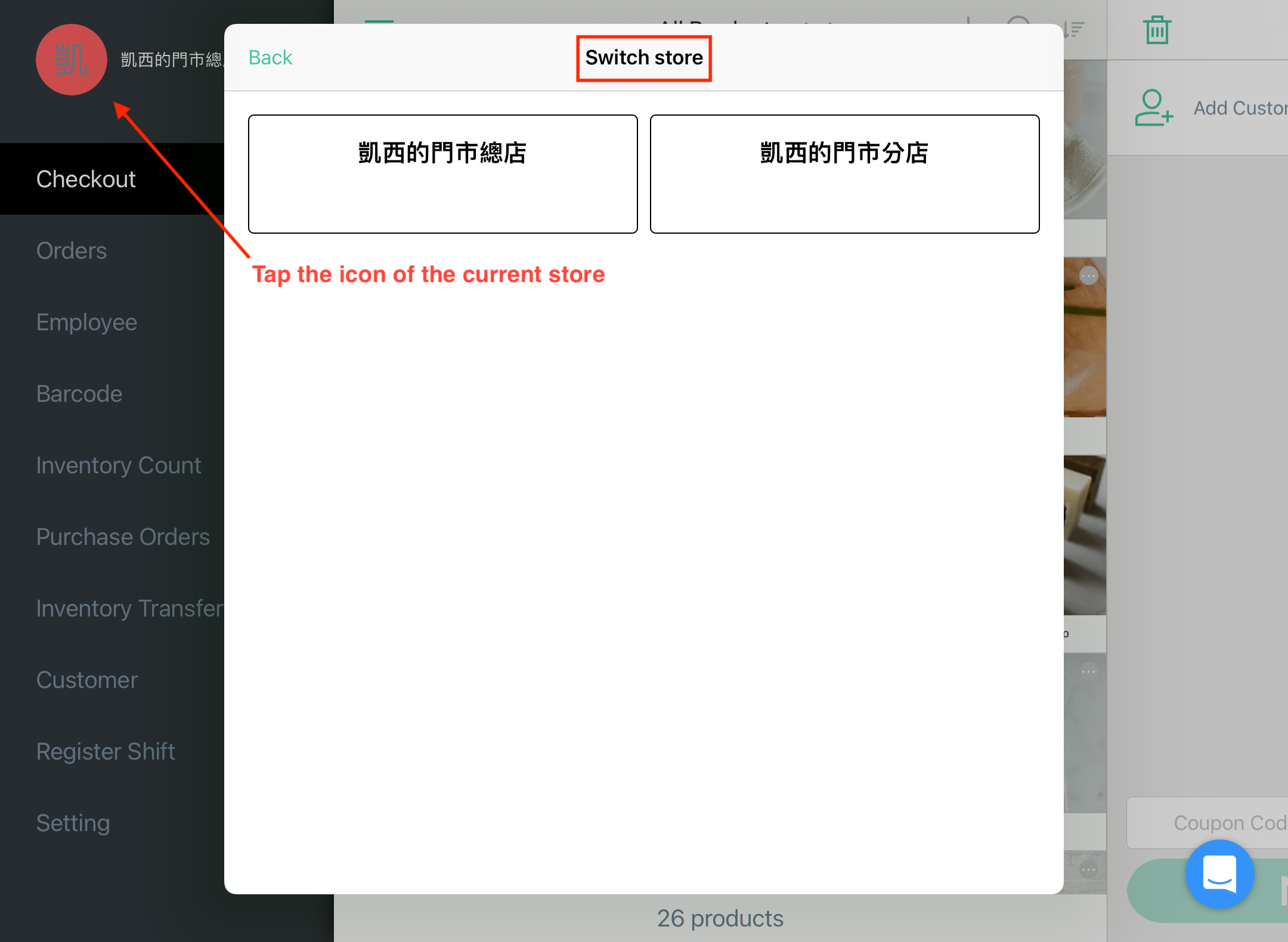 If this store has a set password, you will need to enter the store password when switching stores.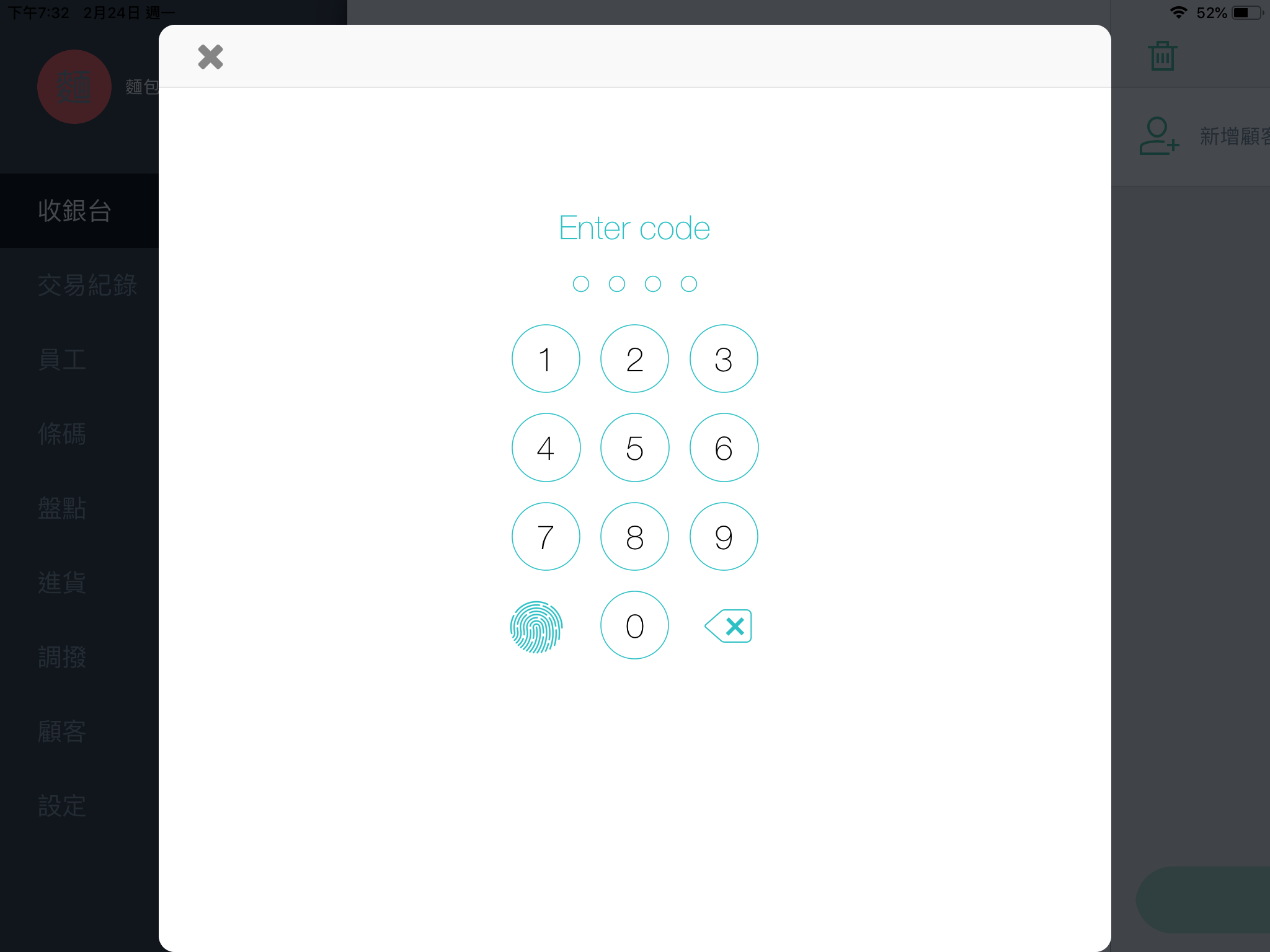 How to set up the password for switching stores?
In SHOPLINE Admin, go to [Retail Store] > [Permission Settings] under "POS", then set up the password for different stores.