To apply this and other POS features, please contact our Merchant Success Team.
Through using transaction records on the POS APP you can view daily revenue amounts and the status of orders. This makes tracking daily revenue totals and order details easy and convenient.
1. How to check daily revenue figures
In the menu on the left-hand side, click on [Orders].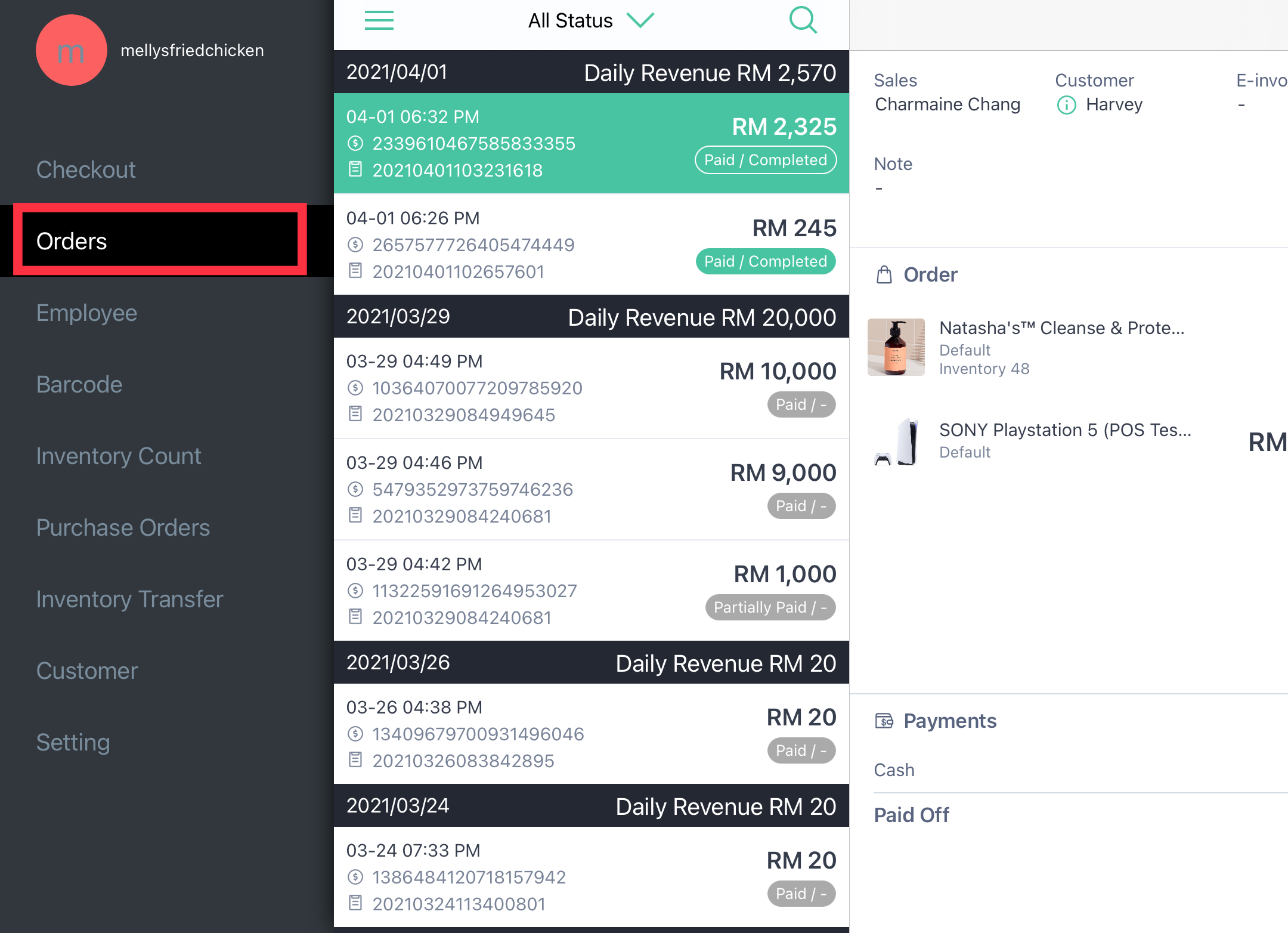 Choose the date you want to check the daily revenue figures for.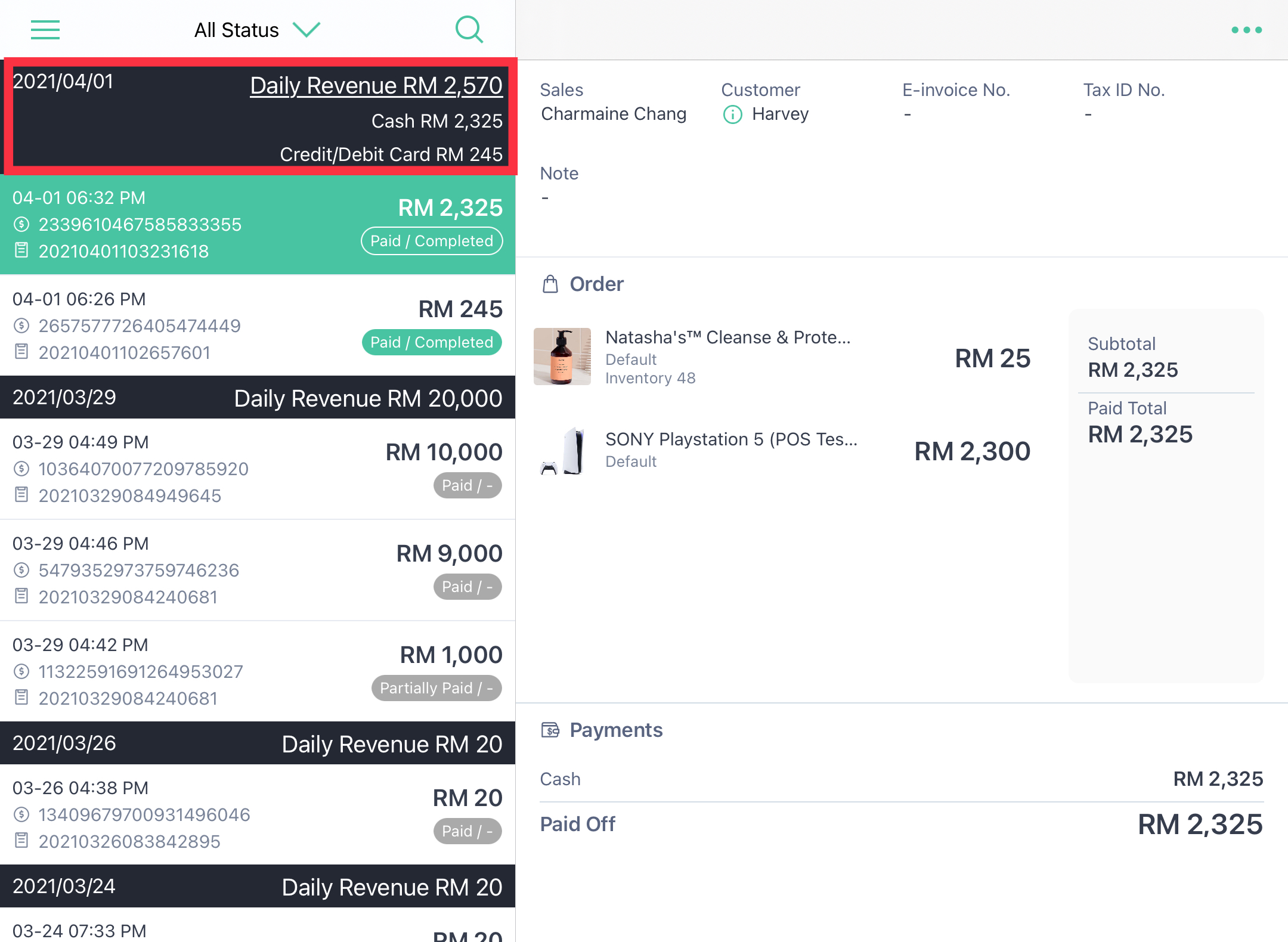 *Please note: If you wish to use the "change" feature you must use cash as the payment option. Support is not provided for credit cards, mobile payments, etc.
2. Transaction history status description
There are three different statuses for transactions: "paid", "unpaid", "partially paid", and "refunded". To view a list of transactions filtered by payment status, use the filtering options from the [All Status] dropdown menu.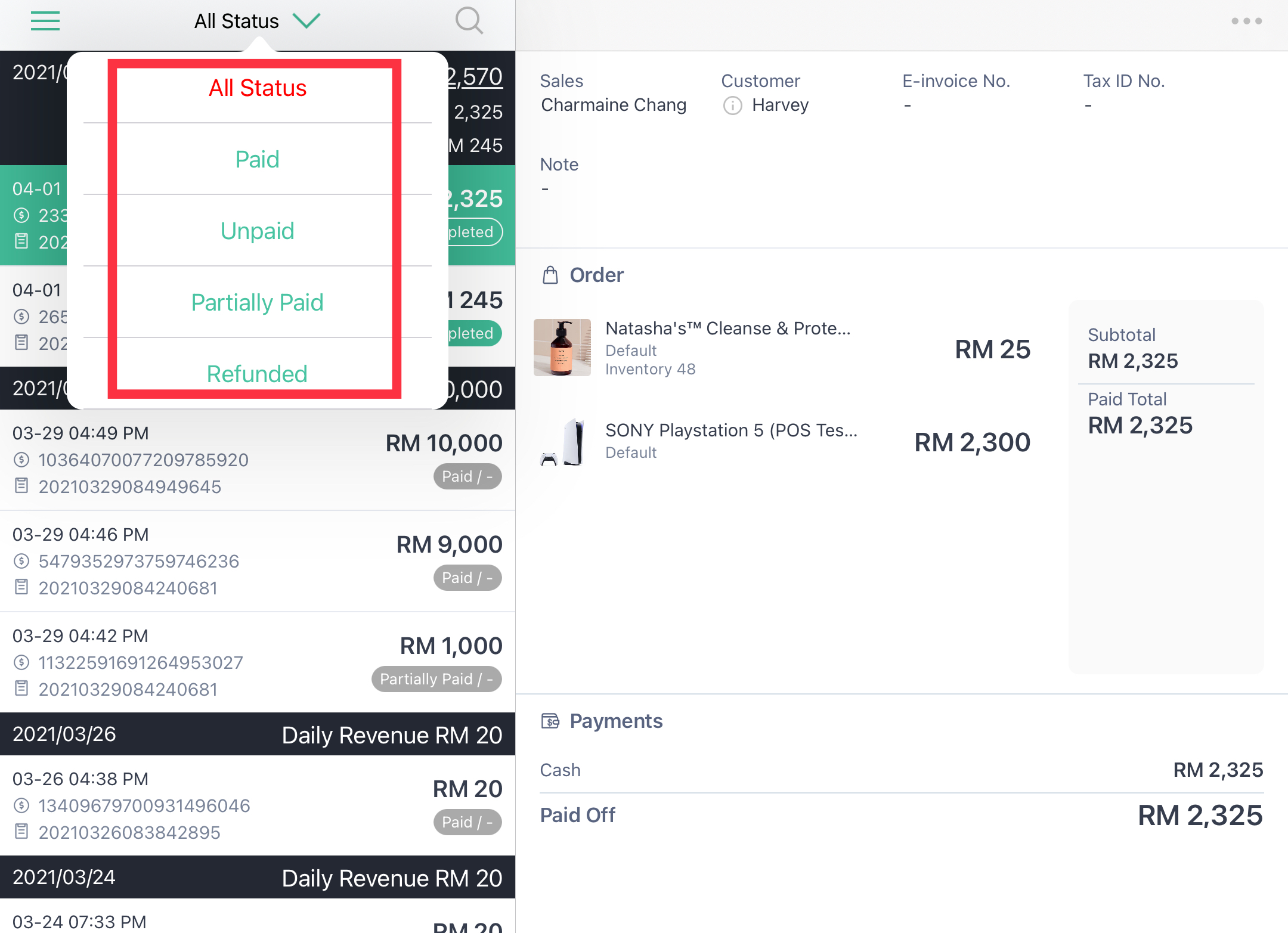 Once you have filtered to view only a specific transaction type, you can view related transactions by clicking on the icon at the top of the window.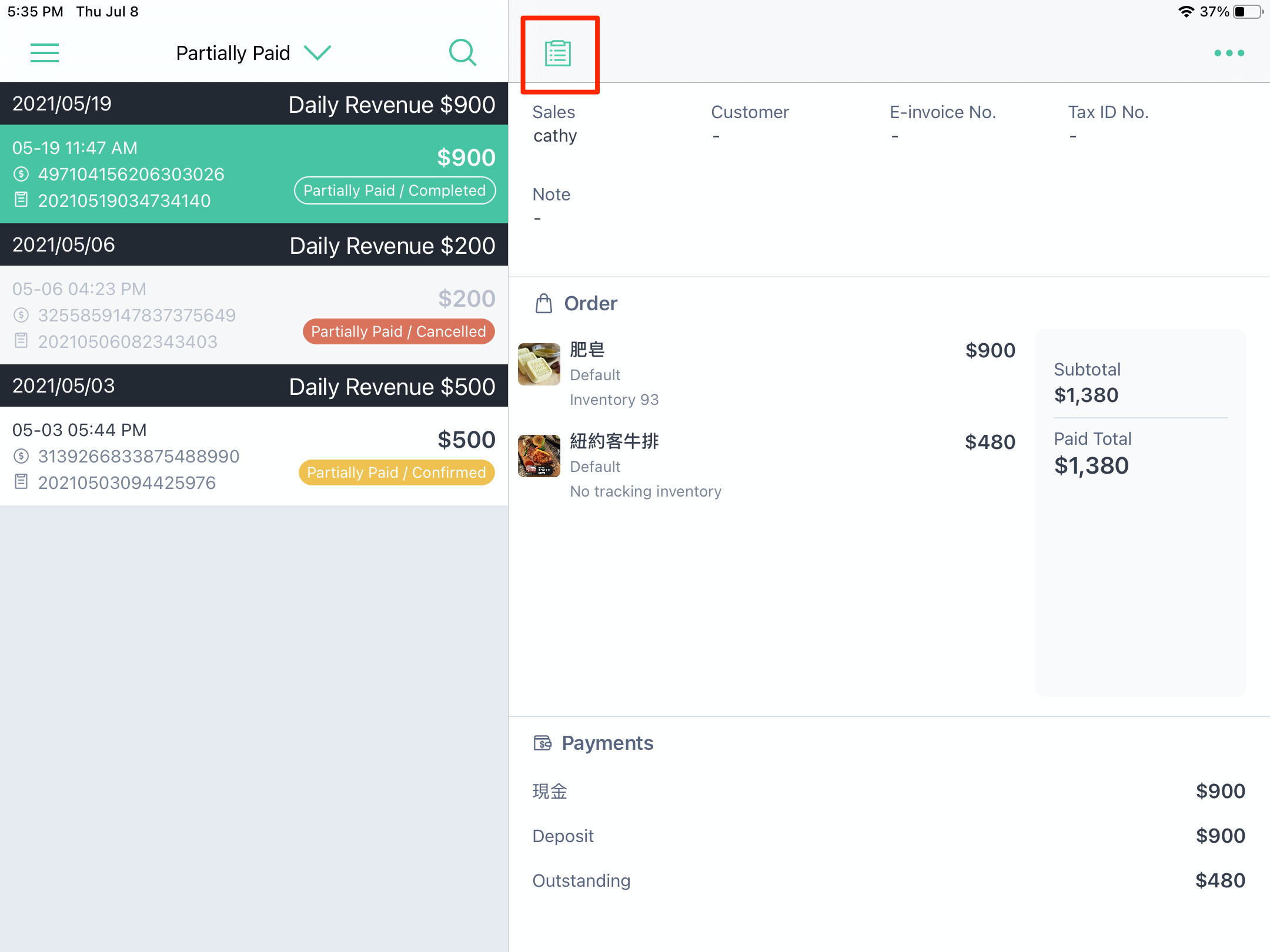 Refer to the table below for the description of each transaction status:
| | | | |
| --- | --- | --- | --- |
| Status | Order Details | Order Date | Revenue Calculation |
| Paid | Completed Orders, including the final payment amount for "General Transaction", "Pre-Order Settlement" and "Return Order" | Selling Day | Calculate the revenue of the day |
| Unpaid | Reservation preorder (transaction amount is 0) | Selling Day | Calculate the revenue of the day |
| Partially Paid | Reservation preorder (transaction amount is part of the payment amount) | Selling Day | Partial calculation of the day's revenue |
| Refunded | Cancellation order/return and exchange order | Cancelation order/return and exchange execution day | The refund amount will be calculated on the day when the return is executed |
3. Search transaction history
You can transaction history using the following terms: "transaction number", "order date", "customer phone".
Transaction Number: Search for any one character (number) to view related orders
Transaction Date Range: transaction creation date
Customer Phone: Search using the first five digits of a customer's phone number to view related orders
4. Order "synchronization status" queries
If "unsync" appears next to an entry in the transactions list, please check your device's "network connection status" to ensure that the order can be synchronized as normal.