We always hope that customer can checkout and place orders in our online shop, but actually there are many steps before they placed orders. In different sessions, customer may depends on different factors to stay or leave, that's why sometimes they are not decided to place orders.

In order to let you know the reason why they didn't place orders eventually, we provide "Conversion" function in the shopping process. Each session shows the conversion rate and turnover rate, which can help you on the optimization of your products, advertising, design and customer relationship.

In "Customer Behavior: Conversion" reports, we provide "Shop's Page Views", "Unique Visitors" and "Conversion Funnel", which can help you to observe and compare the traffic and conversion rate in different periods, and get to know more on which session that customer are staying in the shopping process, in order to optimize their buying experience and conversion to stimulate sales.
Note: The data of "Unique Visitors" and "Conversion Funnel" in Customer Behavior: Conversion started recorded from 13 Nov 2019, there will be no data if you are checking on the report before 13 Nov 2019.
*Please use PC / tablet to access Shoplytics. Currently, mobile device browsing is not supported.

This article will introduce:
Shop's Page Views and Visitors
Through "Shop's Page Views" and "Unique Visitors", you can view the shop traffic and each unique visitor status in the period of time, as well as to analyze the data in "Conversion Funnel" for business strategy improvement.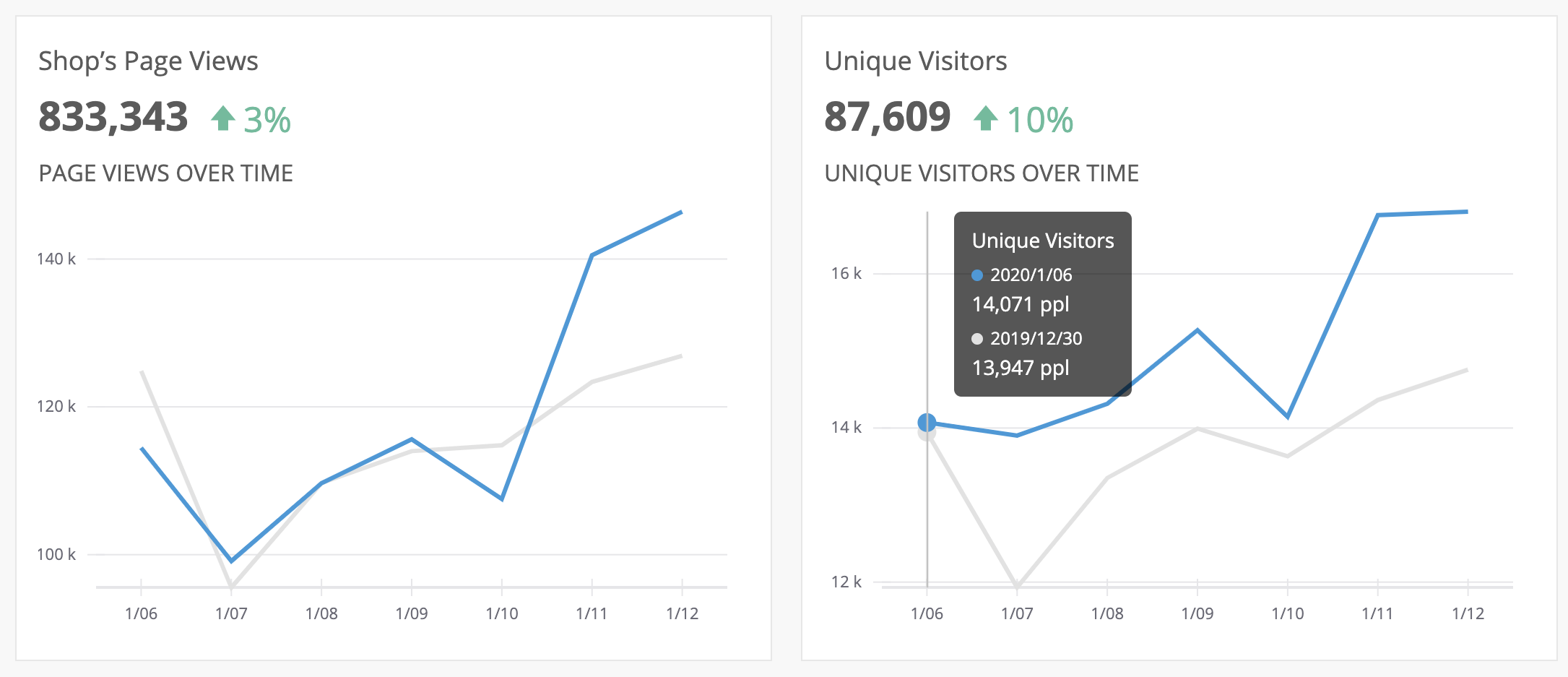 Index
Index Description
Shop's Page Views
When there is visitor, each page view will be increased by 1 time.
E.g. Visitor view 10 pages, the shop's page view will be 10 times.
Unique Visitors
System will calculate the browser cookie to see whether it is repeated entry. If there is same identification code detected, it will only count 1 in unique visitor. *
* If visitor clear the browser cache or use incognito browser to visit the shop, it will be count as a new visitor.
Conversion Funnel and Conversion Over Time
1. Conversion Funnel
In conversion funnel, you can view each stage of the customer behavior: Visited, Shopped, Added to Cart, Reached Shopping, Reached Checkout and Checkout Completed. By showing the quantity, reached rate and turnover rate, you can use these data as preliminary analysis for higher reached rate and conversion rate improvement.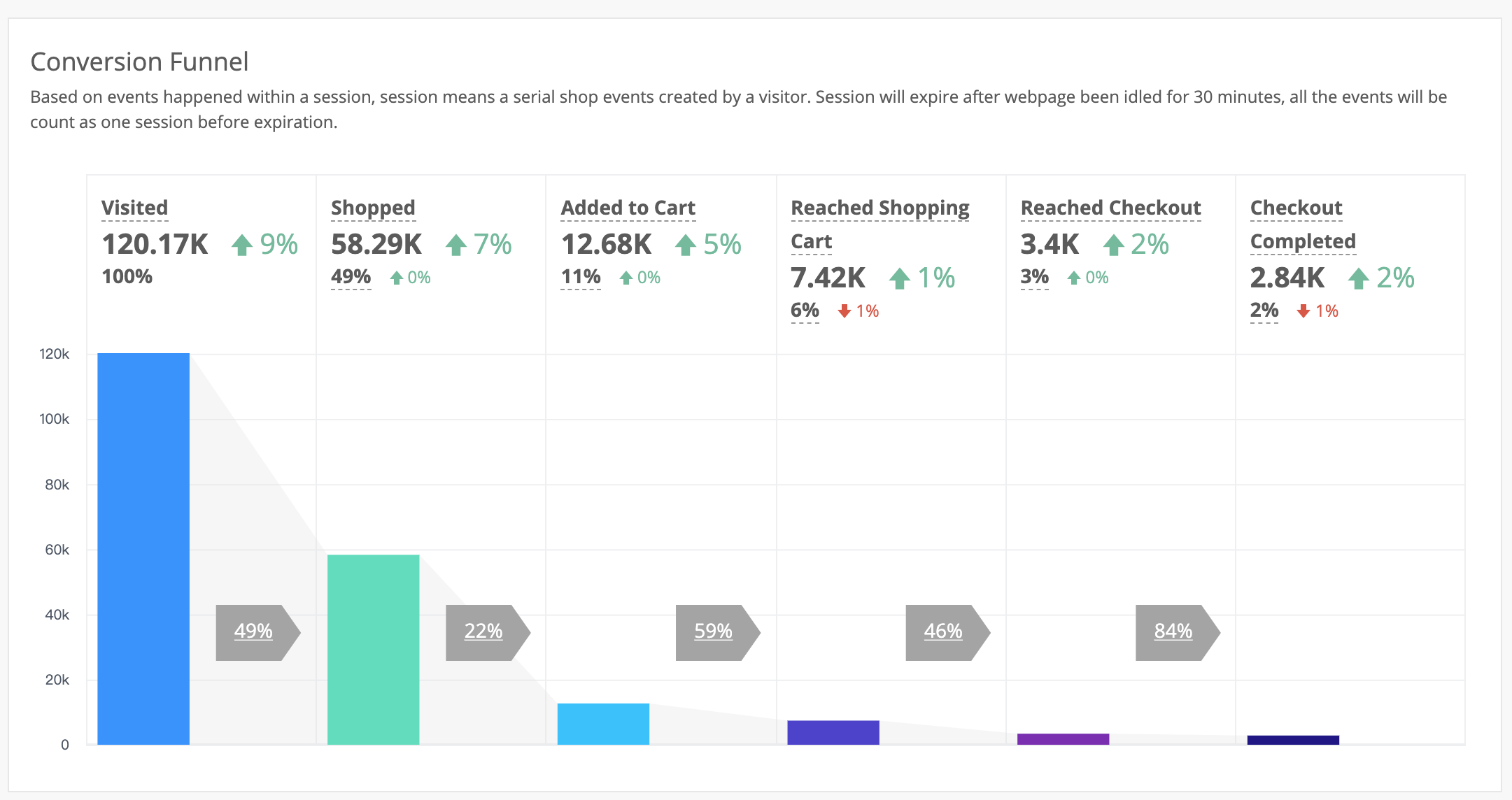 | | |
| --- | --- |
| Index | Index Description |
| Session | The period of time a user is active on your site. For example, 1 session can include multiple page views and multiple orders placed. By default, if a user is inactive for 30 minutes or more, any future activity is attributed to a new session. Users that leave your site and return within 30 minutes are counted as part of the original session. |
2. Conversion Over Time
You can view different rates and trends in below charts, and clicking on the session name to show specific data.