In order to let a merchant easily manage and reply to their shop, order, and LINE@ messages on one page, SHOPLINE provides LINE@ 1:1 Chat in the Messenger Center.
1. Connect LINE account
Before using LINE@ 1:1 Chat, please make sure you have completed Connect with LINE@ via [Channel Integration]. Please also confirm that your response mode in LINE Official Account Manager is: "Bot Mode" and enable Webhook.
*Notes:
When using the message center to connect LINE messages (response mode: bot), due to the mechanism of LINE API, you will not be able to use the LINE OA webpage background & LINE OA App to view and reply to messages.

Currently, one-on-one conversations in the message center only support sending and displaying text and pictures.

If the store sends a text + picture message from the SHOPLINE backend, it will be treated as two separate messages sent by the customer.

In the message center, the emojis of some LINE messages are displayed as text or cannot be displayed.

Messages sent through LINE will be sent as paid messages, which will be accounted from LINE's monthly free message quota.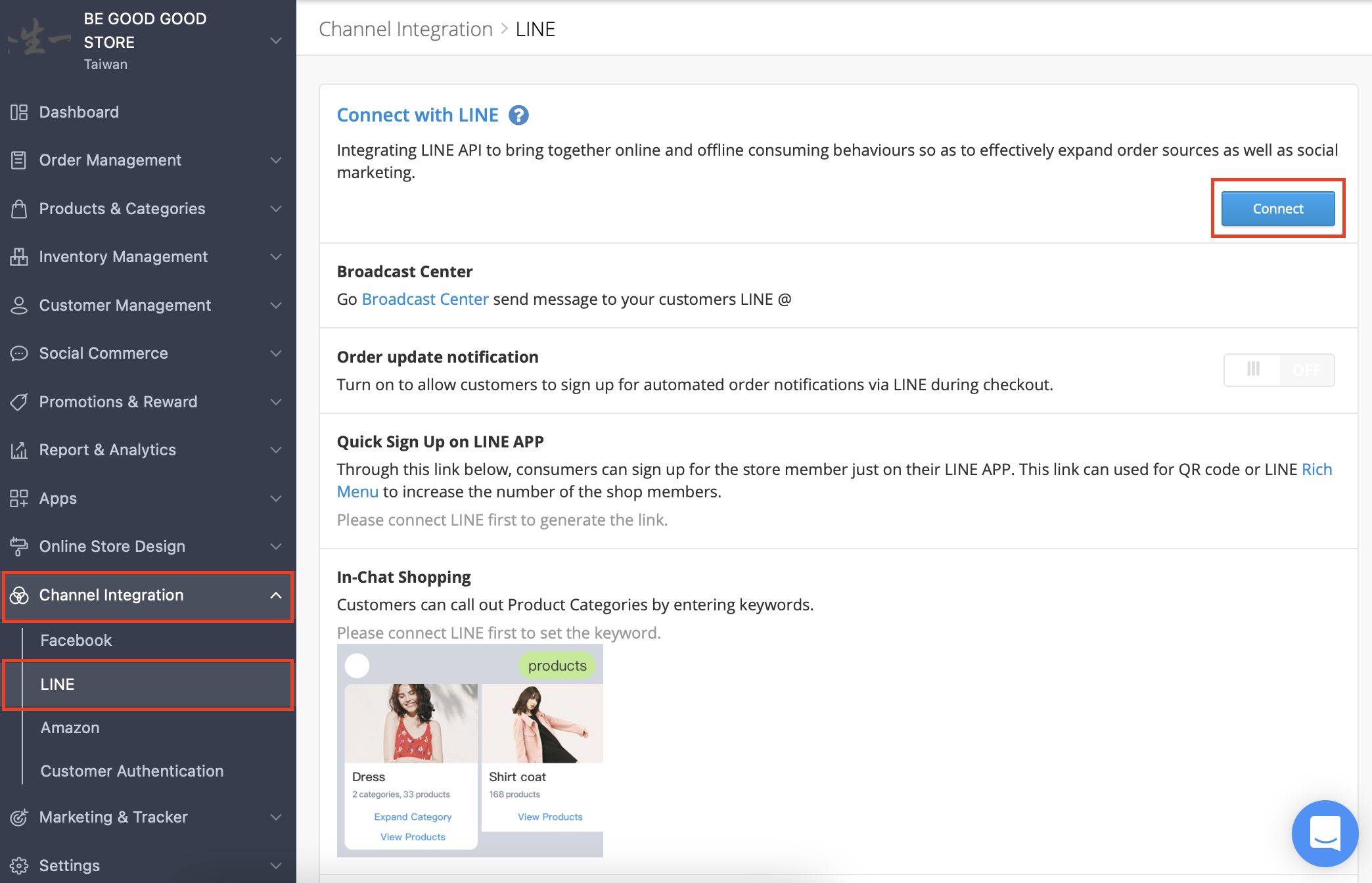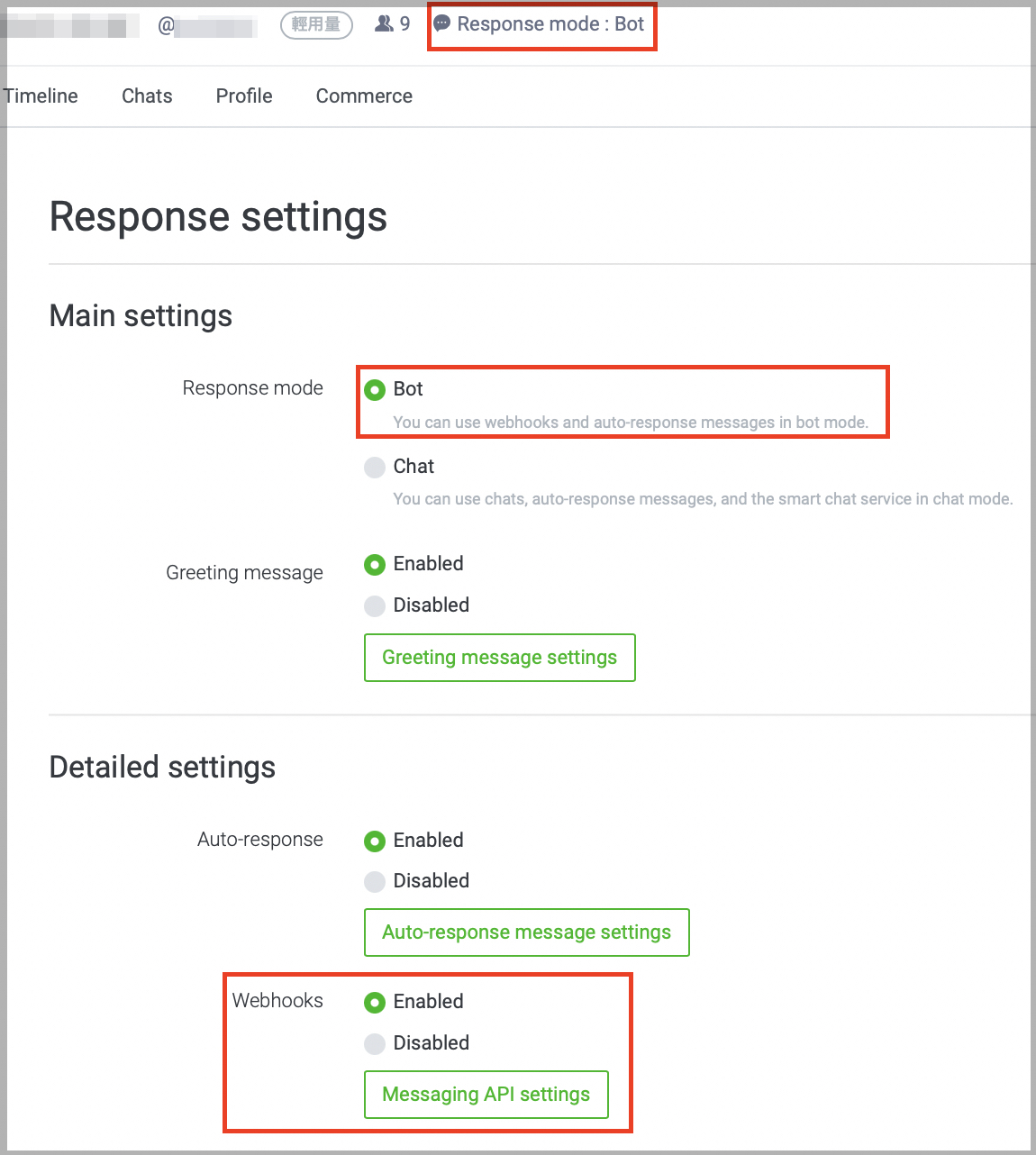 2. Message management in the message center
After the connection is completed, the new message sent by the customer in the official LINE account will appear in the message center. Go to [Social Commerce] > [Message Center], and click the letter icon on the left bar, and select LINE to view and reply to messages. Messages sent by customers in the past will not be displayed.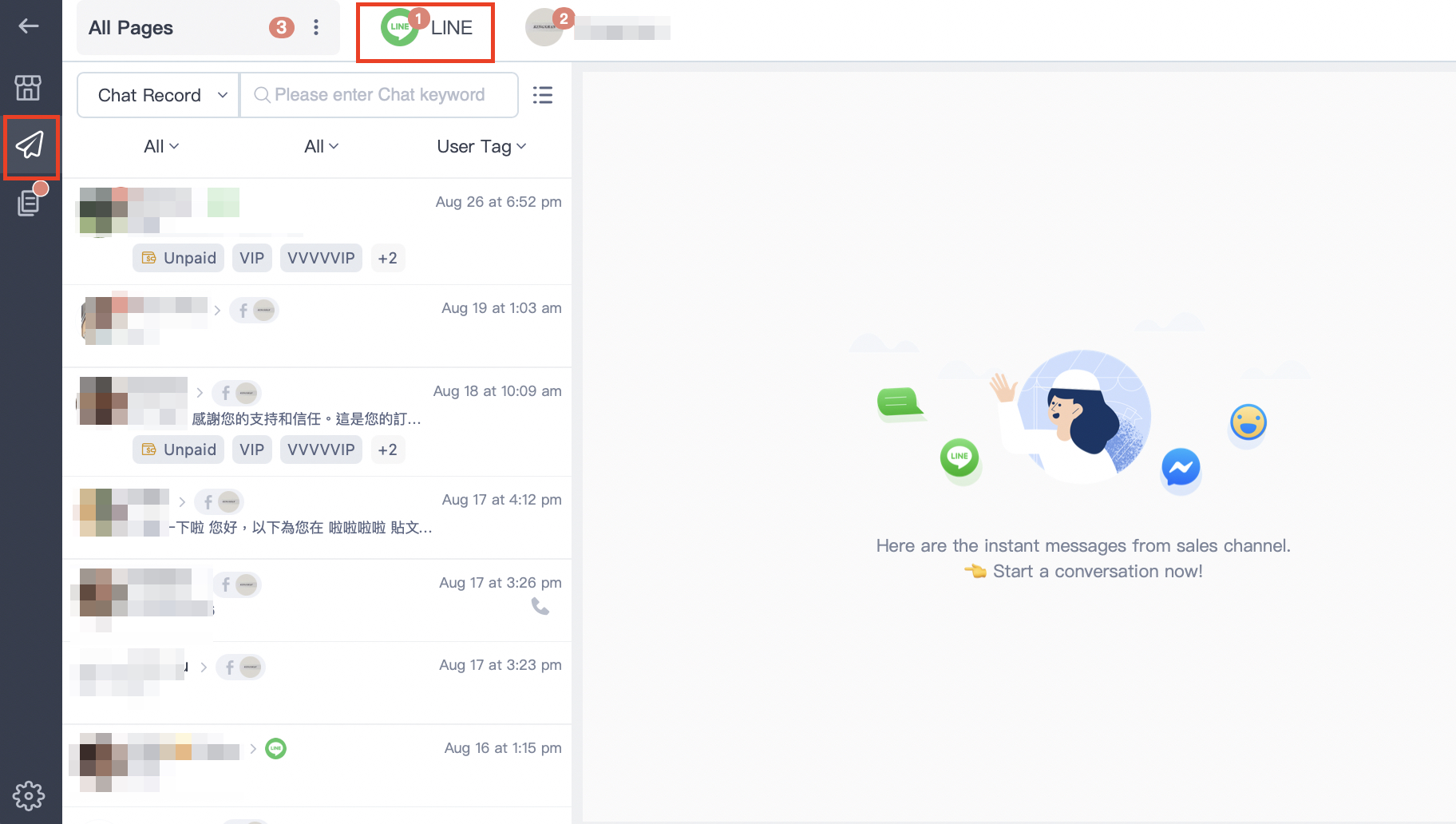 *FAQ:
Q: If I switch the LINE response mode, will I miss a message?
A: During the "bot" mode, LINE messages will be displayed in the Message Center, you cannot use the LINE OA backend and APP to view and reply to messages. If you use the "chat" mode, the LINE messages during this period will not be displayed In the "Message Center", you can view and reply to messages on the LINE OA backend and APP.