To apply for any of SHOPLINE POS's features, please contact our Online Merchant Success Team.
In situations where it is necessary for a sales clerk to add a new product that has not been uploaded to a store via SHOPLINE Admin, it is possible to create a new product directly using SHOPLINE POS. This article will guide you through how to create new products and edit product details in SHOPLINE POS.
How to add a new product in POS
1. From your POS device, go to [Check out] then press the [+] icon on the right hand side.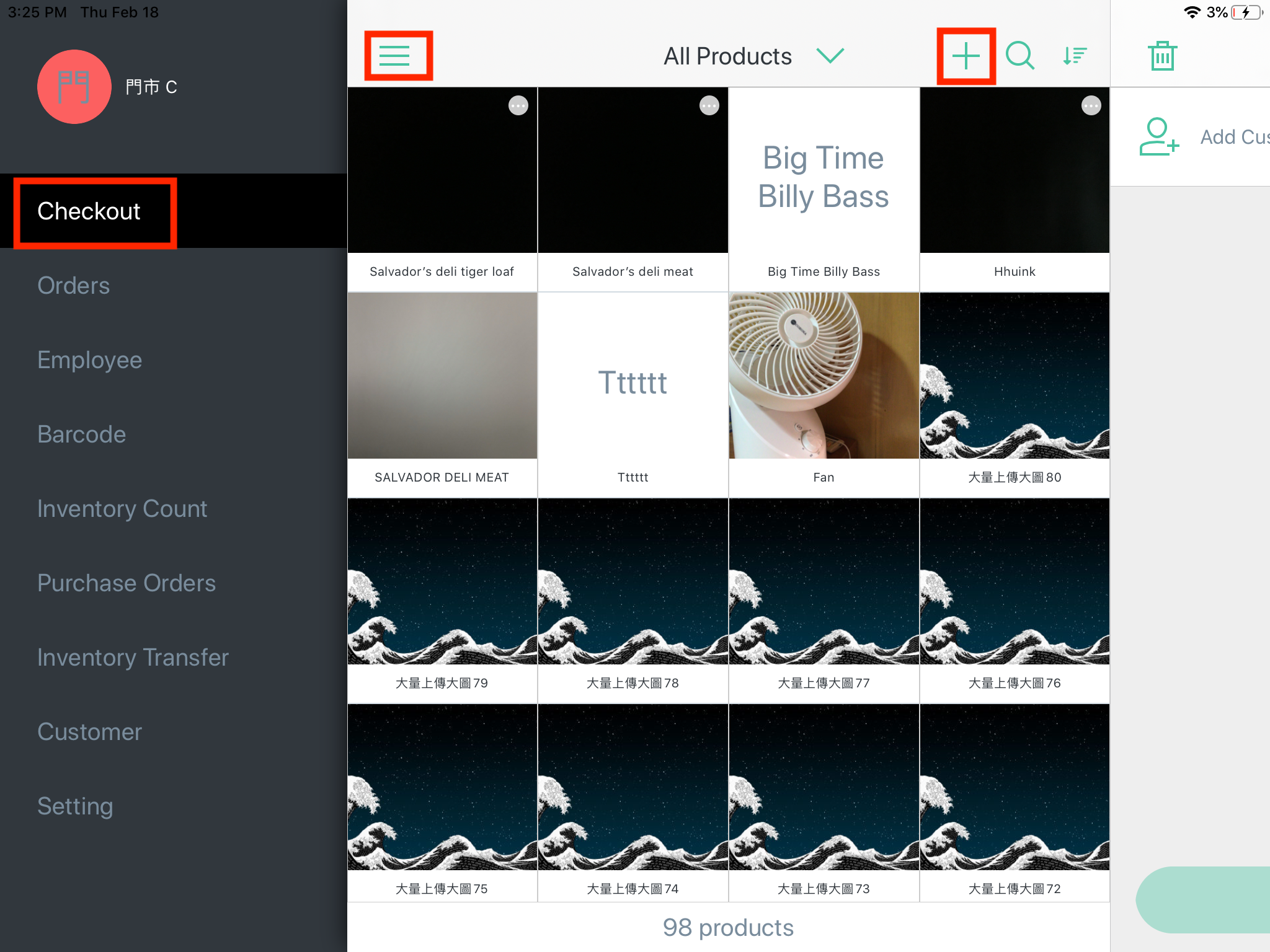 2. In the [Add Product] popup window, enter the new product's details. Available fields include: product picture, product name, product category, price, cost, supplier, SKU, inventory amount, and whether or not to enable inventory tracking.
- After pressing the camera icon to add a product picture, you can either choose a photo on your device via [Photo Library], or select [Camera] to take a new picture using your device's camera.
*Please note: You must fill in the [Product Name] field when adding a product. All other fields are optional.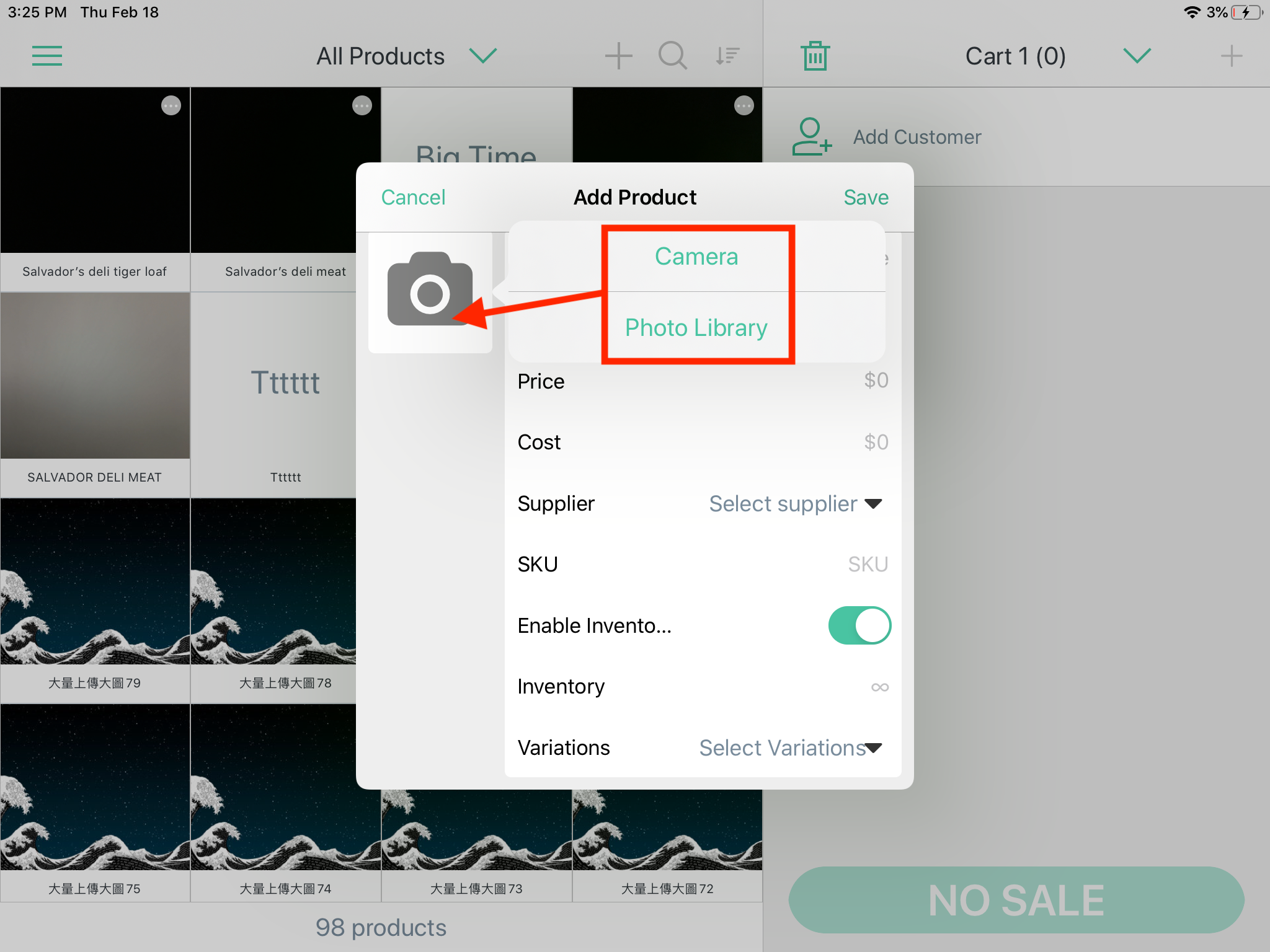 Pressing [Select Variations] will allow you to see all of previously created variations. If you need to add a new variation type, those with the required permissions can do so in SHOPLINE Admin. To do this, go to [POS] > [Variation Settings].
* Please note: Products can only have a maximum of two variations (for example, size & color).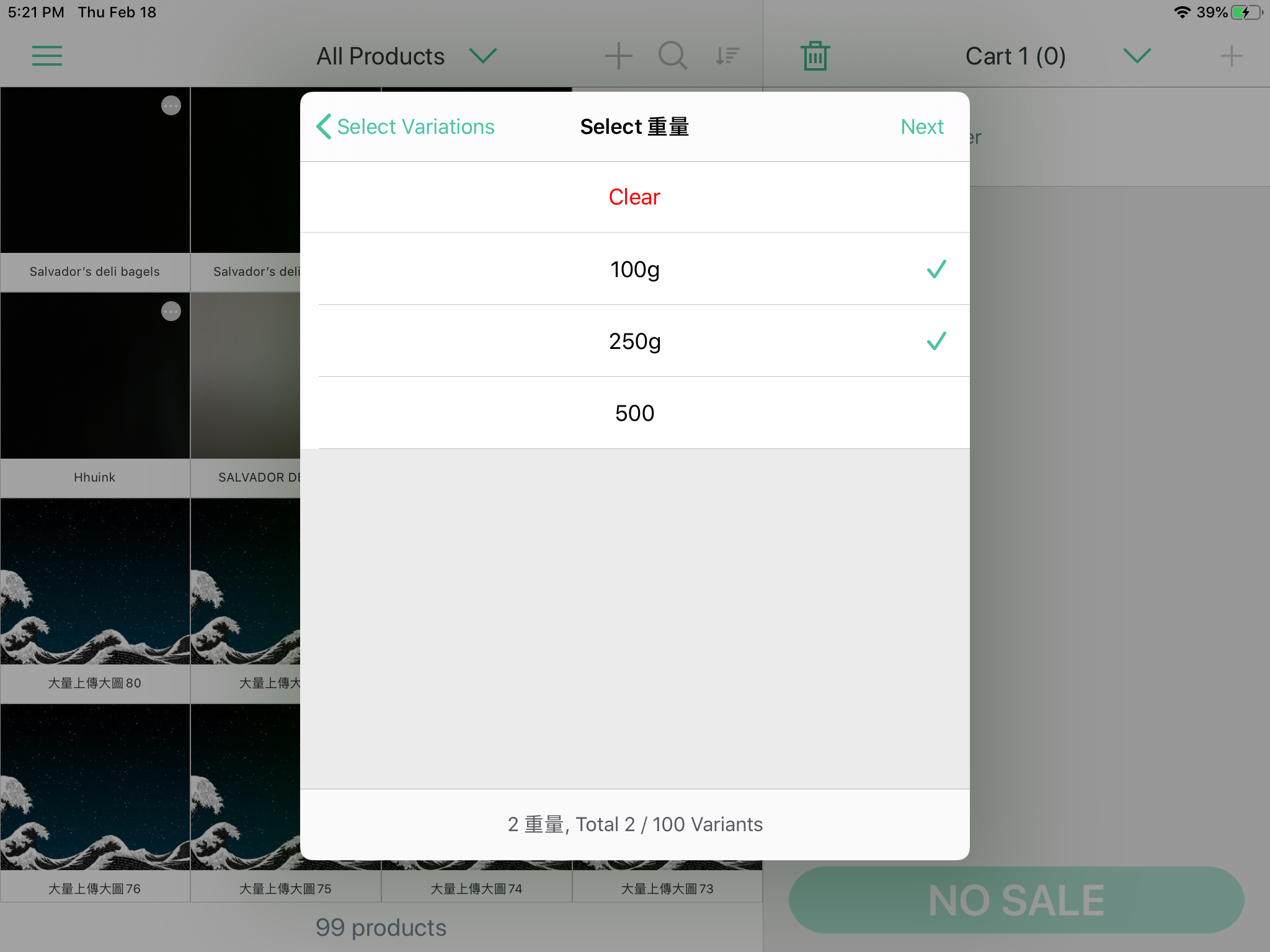 You can then enter quantities for each product variant combination, as show below: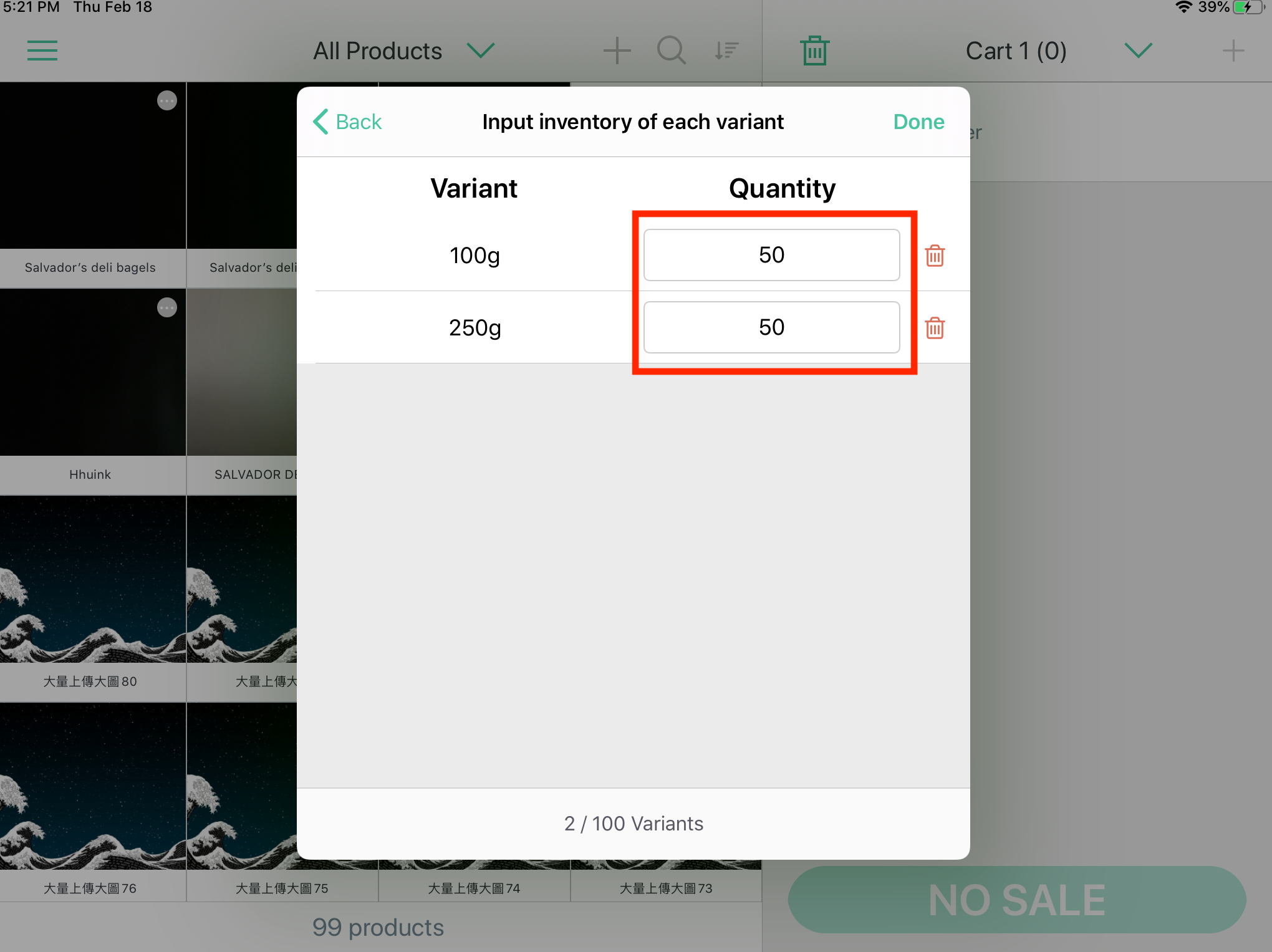 After checking that the information is correct, press [Done] and then [Save] to finish creating your product.

Changing a product photo
It is possible to change a product's photo after it has been created by following the steps below.
1. Press and hold down on a product in the Check Out page. In the top right of the pop up window, press [Edit].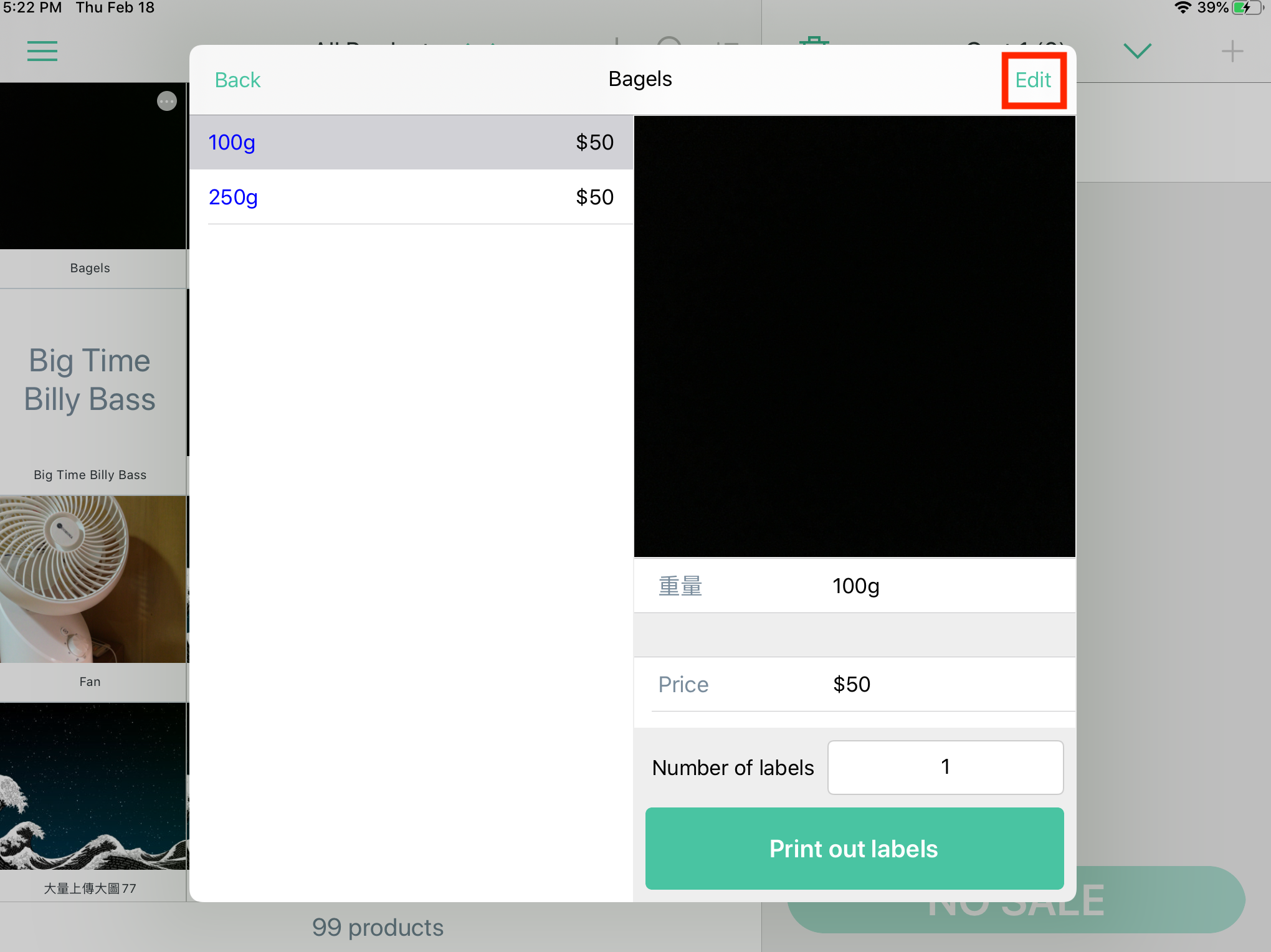 2. Select the current product photo or press the pencil icon to add or change the product photo.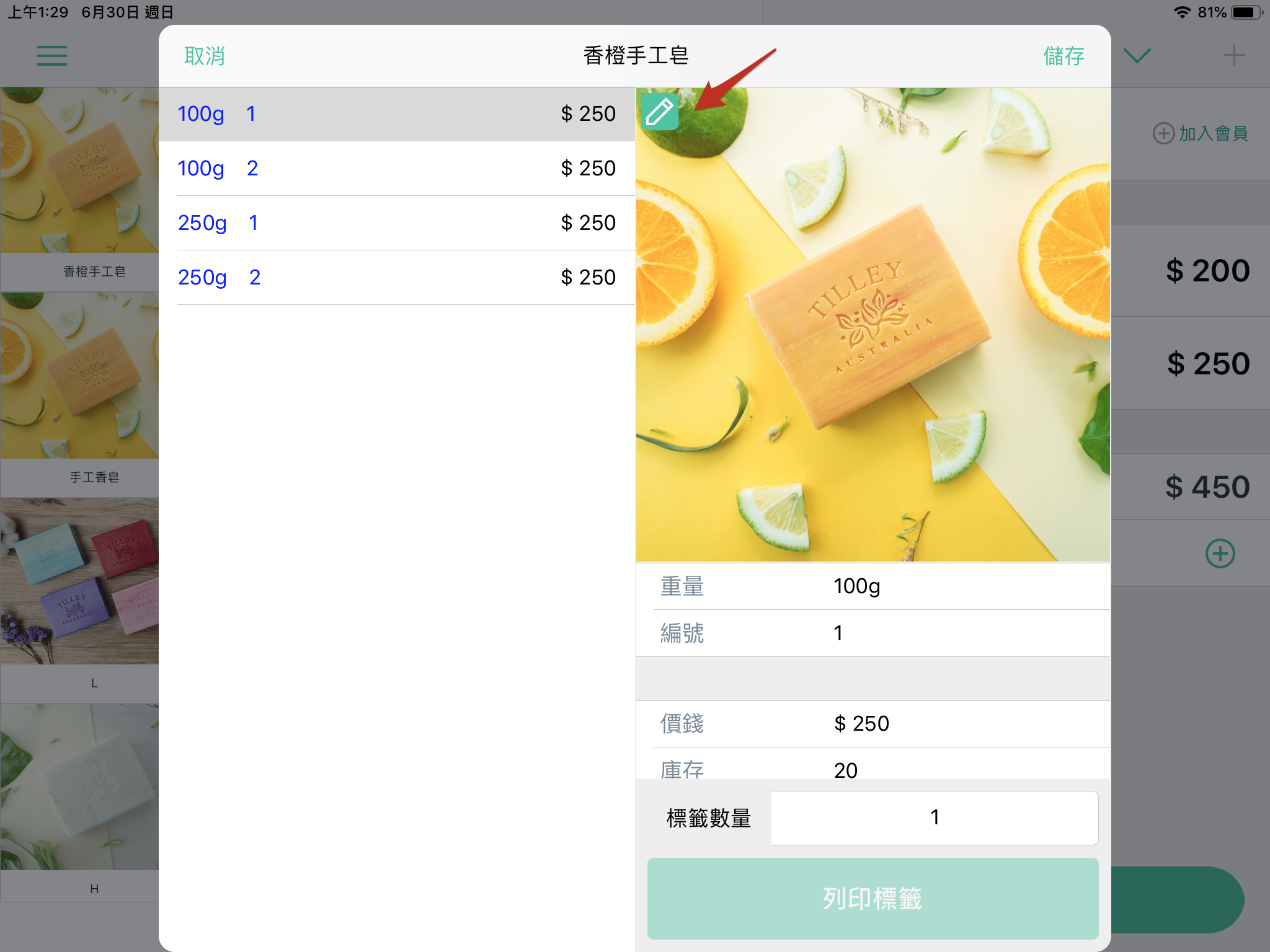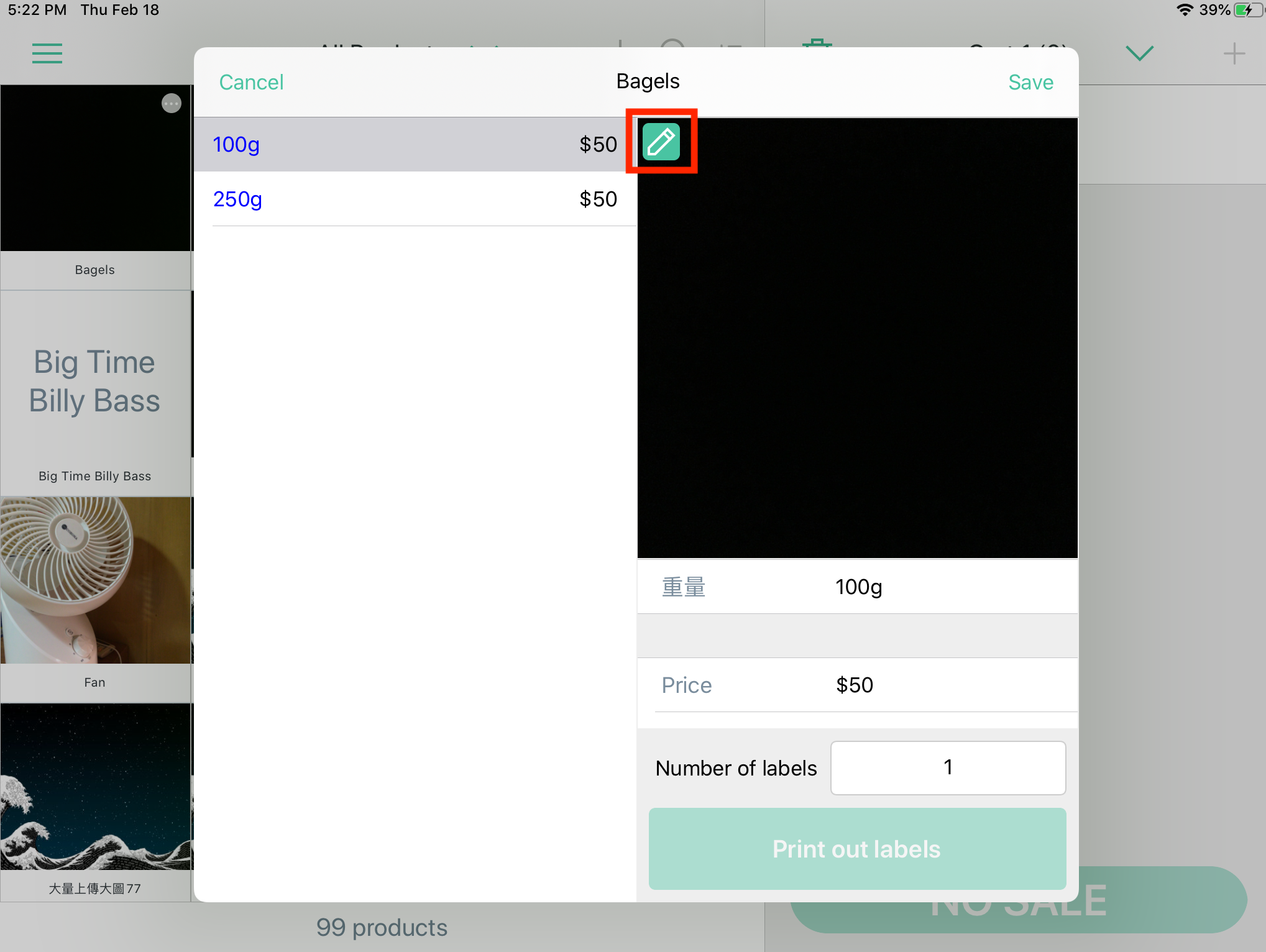 3. Choose to either use a photo from your device or to take a new photo using your device's camera. Press [Save] to save the changes.
How to edit a product's barcode
After adding a new product in POS, the system will automatically create a barcode. You can replace an automatically generated barcode by scanning the alternative barcode using the scanner attached to your POS device.
1. Press and hold down on a product entry. A popup window will now appear. In the right-hand side of the window, scroll down to see the product's barcode. Press [Edit] in the top right-hand side of the window.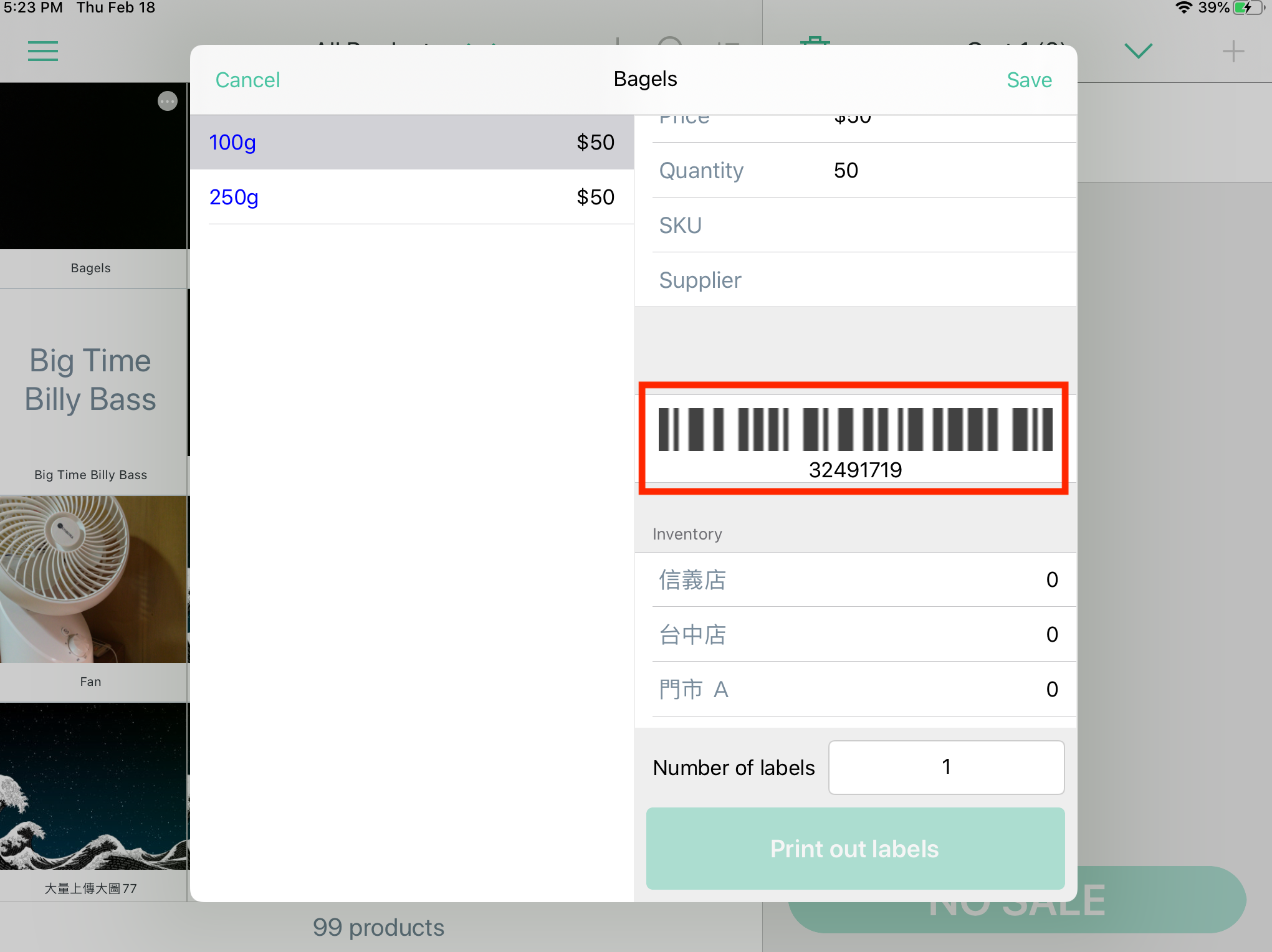 2. Using the barcode scanner attached to your POS device, scan the barcode you wish to replace the automatically generated one with. Press [Save] to complete the process.
*Please note: Manually editing a product's barcode can currently only be done in SHOPLINE Admin.