With the across-pages select all function, merchants can execute "Bulk action" at once after selecting a certain group of customers across pages.
This enhancement makes the bulk action Merchants no longer need to repeat executing bulk action each time after selecting customers on the current page.
Step 1:
After selecting the check-box at the first row, it appears the "24 items on this page are selected" and "Select all xxx items" in blue on the right side. After clicking the sentence in blue, all customers are selected.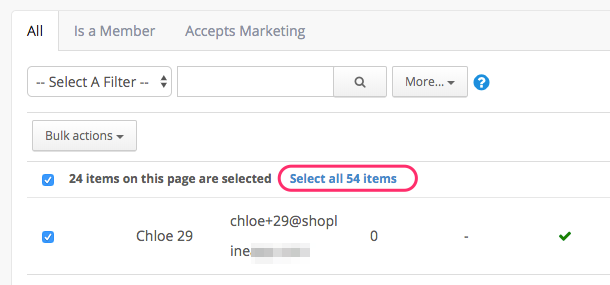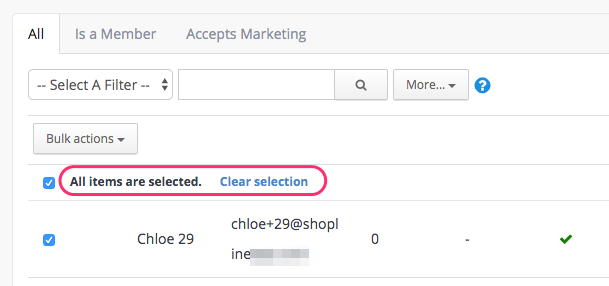 The across-page select all can also be used after filter conditions applied or searching with keywords.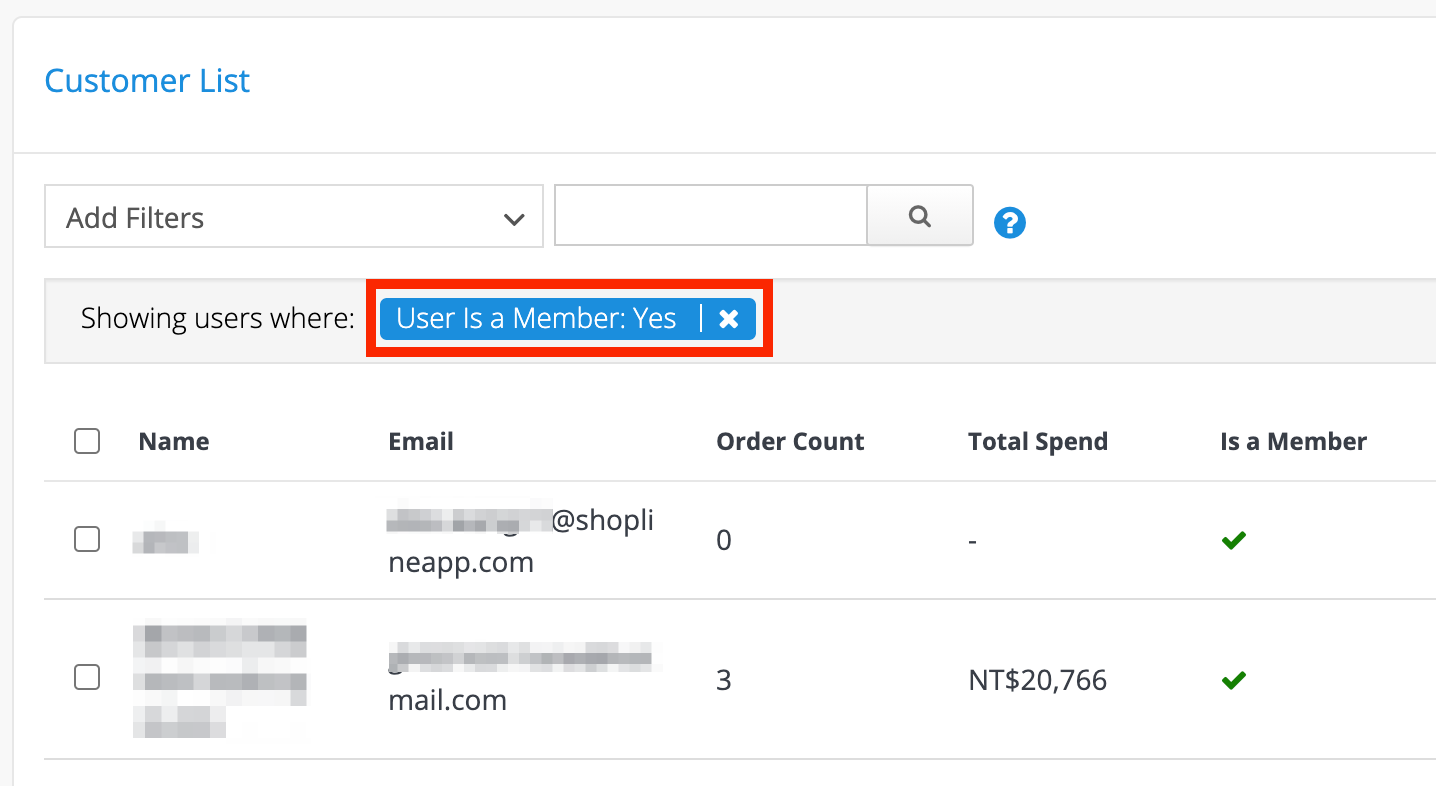 Step 2:
Merchants can execute "bulk action" to the certain customers selected, including "Change membership tier, Add credits and Delete selected"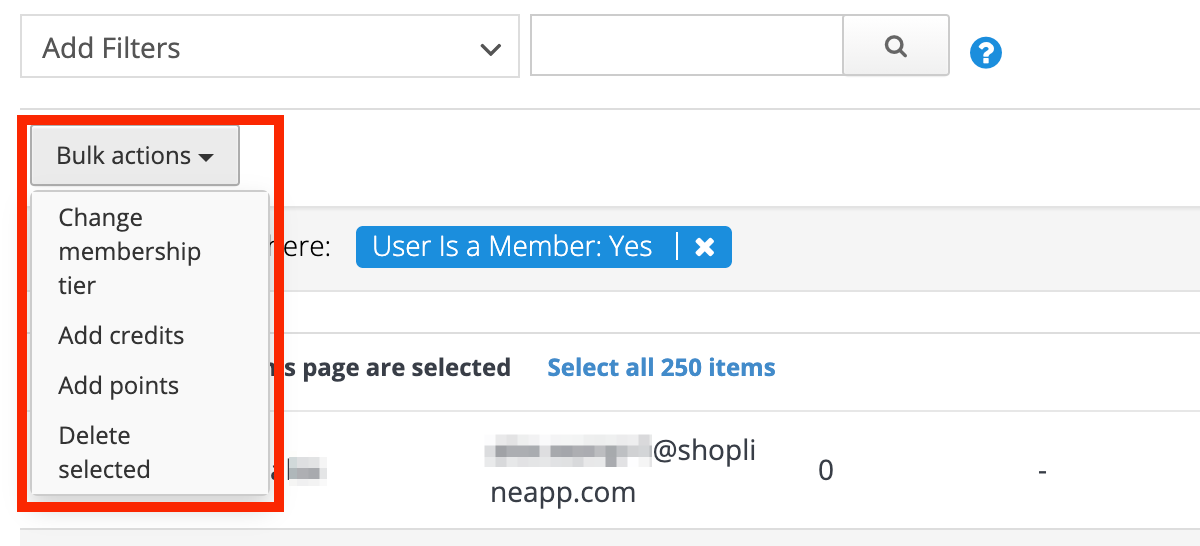 The update will proceed in the background. The completion time might take a few minutes, depending on the number of customers selected.

Step 3:
By clicking "Take me to my bulk action progress now!", you will see the data update progress in report & Analytics > Bulk Import/Export Progress page.

If there are non-member customer selected when executing "Change membership tier", then those customers will not be updated with a member tier, which appears as failed updated data.

When the bulk action executing "Add credits" shows "Done", customers already receive the credits. But as it takes some time sending all emails or text messages, there might be a time disparity between the time customers received notification and the time they receive credits.
Please Note:
Once an item is unchecked after the across-paged selection, then the selection will go back to one-paged selection with that item not selected.




Once you click the "bulk action" button, the system starts executing and cannot be cut off in the middle. Please check the customer selected before clicking the bulk action button.

If there is a series of bulk actions to be manipulated, please execute the following bulk action only when the latest bulk action shows "Done".
In case as the data is still updating, the consequence of filter applied does not reflect the final result.
e.g If the "Add credits" action is not completed yet and then filter "User Credit Balance" on the customer list, the consequence does not coordinate to user's final credit amount.

Please do not have several staffs executing actions at the same time. The system will complete all bulk actions executed by different staffs.


e.g Staff A first add 10 credits to all customers, and later staff B also add 10 credits, then customers will receive 20 credits in total.