In order to enrich your product information, you can now integrate your product reviews accumulated on Amazon with products in your shop. The product reviews will be displayed on product detail page accordingly. Providing more comprehensive information on your on shop can help attract more customers as it helps them build trust on your products.
*This feature is now only available for specific countries. If it is not available for your plan or country/region but you are interested, please contact us for more details.
How to Set Up?
Go to Channel Integration > Amazon, turn on the toggle for 'Display review in product page'

Next, go to Products & Categories > My Products > Edit or Add > Product Feed Data and fill in the corresponding ASIN code
Please go to the 'Amazon Product Integration' section in Product Feed Data tab, follow the below 3 steps to complete the setting:
1 Select www.amazon.com in the dropdown of Amazon Website
2 Enter corresponding ASIN code for the product (each product has its own unique ASIN code that should be set separately in each product edit page)
3 Click Add/ Update to save the setting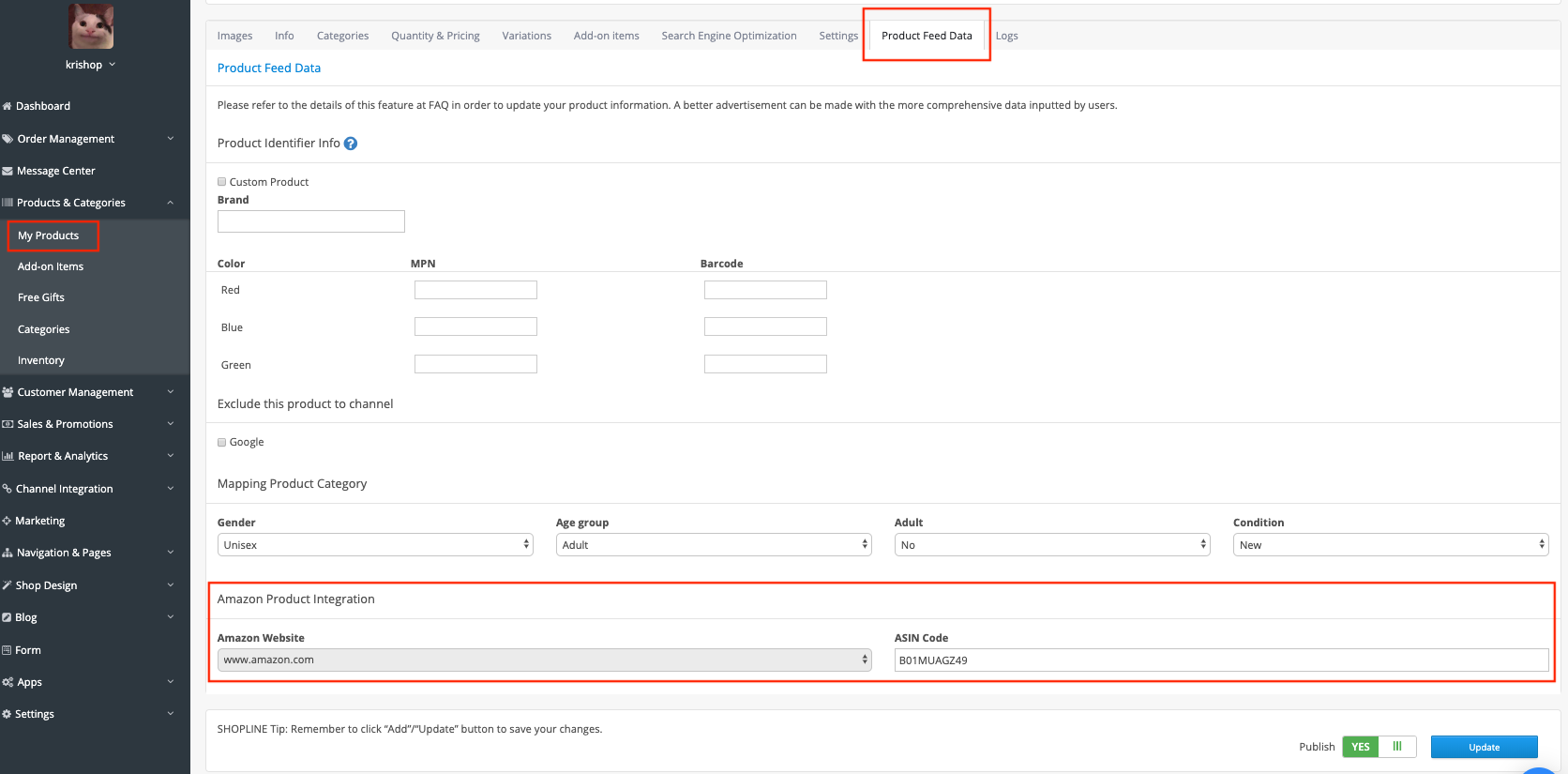 Check Your Reviews on Storefront
Check the product edit page on storefront, when the Customer Review section is shown on Product Detail page, it means that you have successfully integrated your Amazon products to your storefront.

Customers can also click the `Show more` button at the bottom of the review section. They will be directed to the review page on Amazon and can view more reviews on the product.


Note:
1. When no ASIN code is filled in the Amazon Product Integration section on Product Feed Data, the review section will not be shown on storefront.
2. Only valid reviews with 5 stars will be shown on storefront.