Shoplytics have divided into three versions, by supporting different data in the different subscription plan or module.
1. Introduction
"Shoplytics Dashboard" is SHOPLINE's new data analytics platform, which provides multi-faceted analytics including Sales Overview, Product, Customer, Order. Abundant data and visualized graphs in Shoplytics will help merchants understand your shop's performance easily, and thus adjust the business strategy to make the shop perform better.
i. How to use Shoplytics
Go to "Report & Analytics" > "Shoplytics". The default page is "Overview", you can click on different tags at the left bar to switch the pages, checking your shop's operating metrics.
ii. Select Analysis Range
*The Analysis range is only supported by some of your subscription plans/module please refer "Different Subscription Plan Version".
The default analysis range is "Last 30 days", you can click and switch to a different template, or you can do custom range selection by clicking on the calendar below.

"Lite" version support "Range" is Today, Yesterday, and the Last 7 / 30 days.
"Pro" version support "Range" is Today, Yesterday, Last 7 / 30 days, Last month, Week / Month / Year to date, and Custom (up to 366 days).



Line supports "Group by" different time scales to do more in-depth analysis. The default group is "Day". Available group by time scales are

"Lite" version support "Group by" is Hour and Day.
"Pro" version support "Group by" is Hour, Day,

Month,

Quarter, Hour of Day, Day of Week.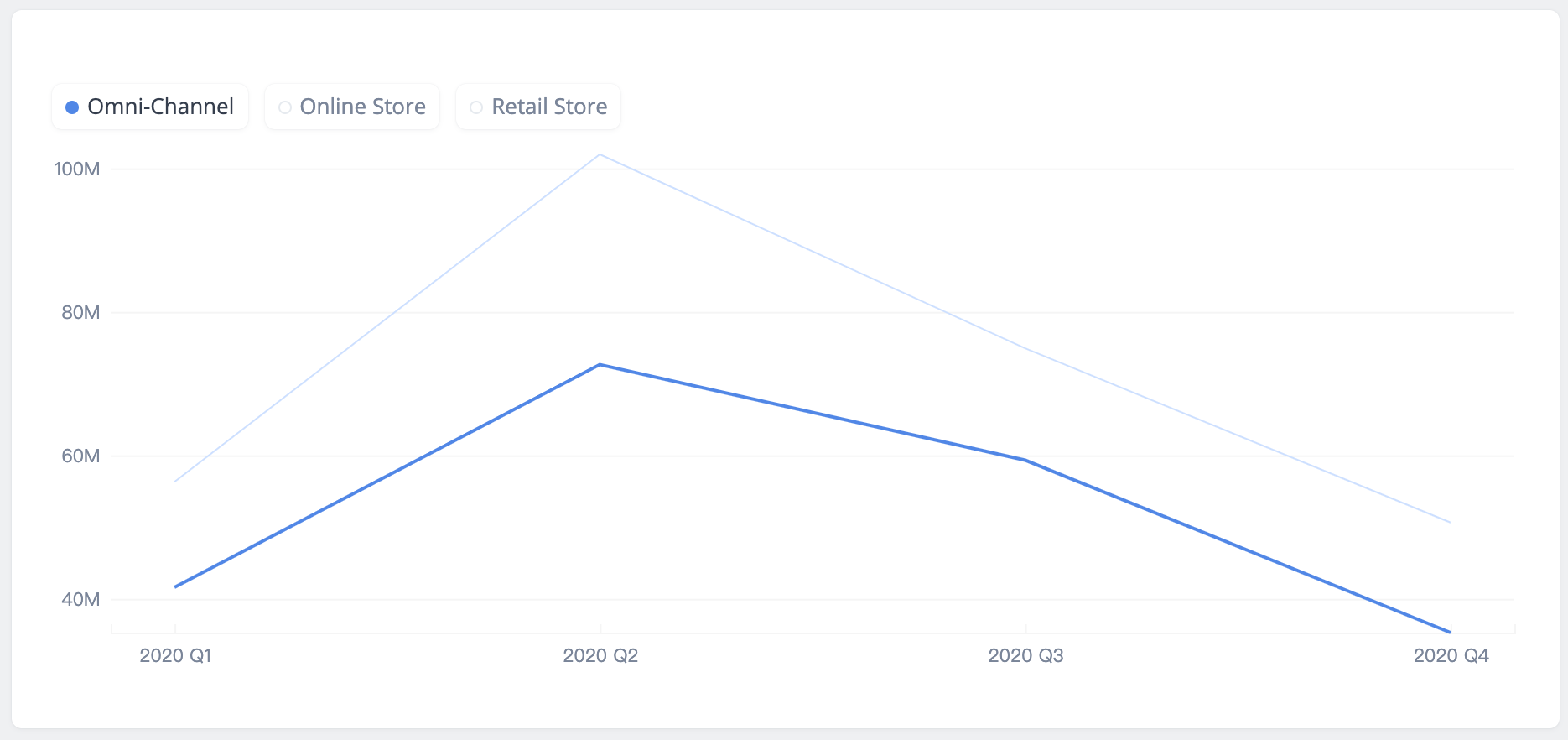 There's a period comparison function, which allows you to choose between "compare to the previous period" and "compare to the previous year", and there will be percentage change shown on the data.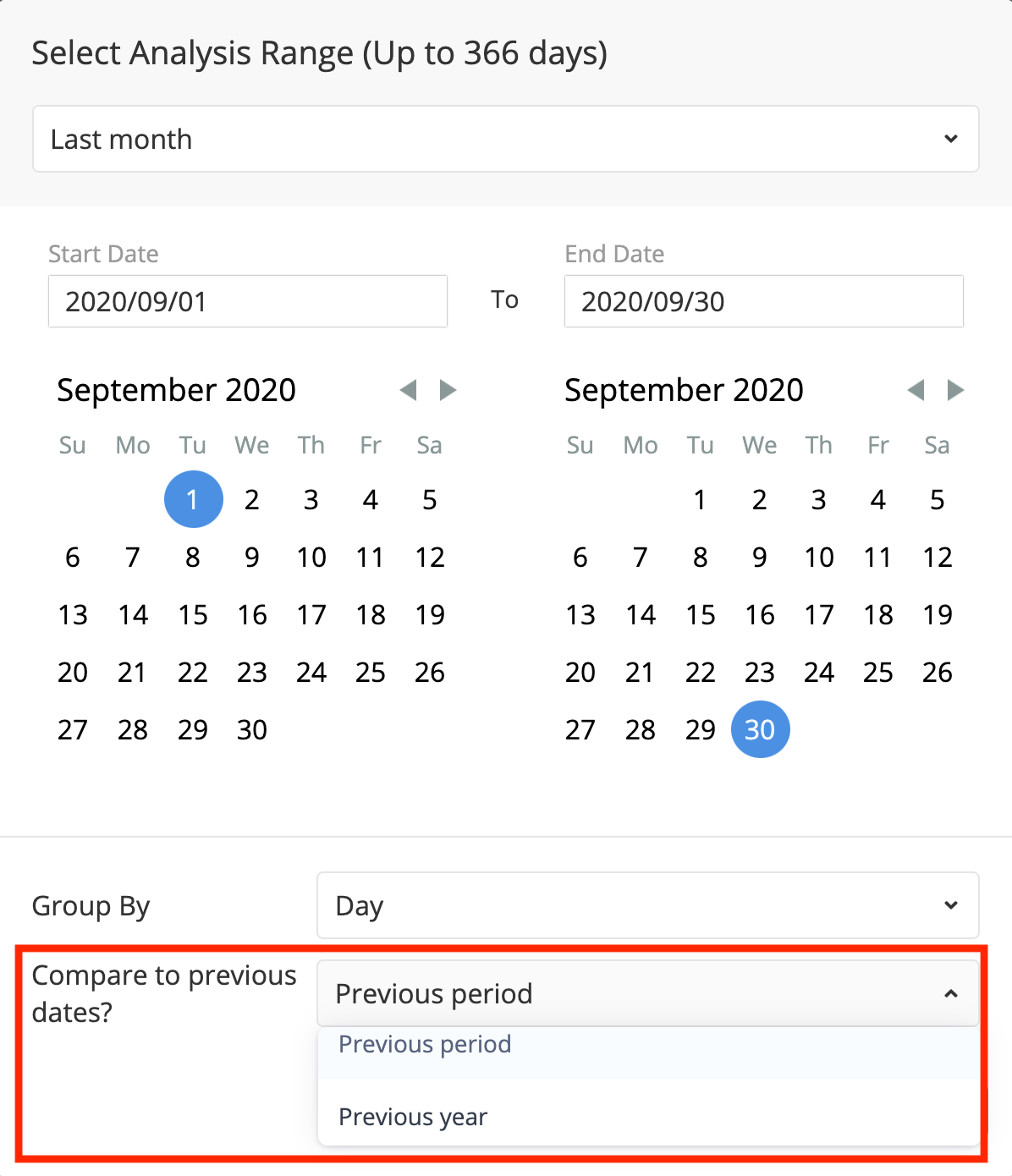 iii. Retail Store Selection
If your store has the POS feature, you will be able to filter the data by stores. By default, the page shows data of "all stores". All the indexes will apply the filter if you have selected any. In that case, only the data of the store will be counted.
Pages that supported Store Selector includes:
Note: If you are using SHOPLINE POS, the store selector is only available under the "Retail" tab.
Report Export
Store selector also applies to the reports exported from Shoplytics. The store information will also be shown in the report (see below).
2. Different Subscription Plan/Module Version
"Shoplytics" has 2 different versions: "Lite" / "Pro", which corresponds to different subscription plan / module type. The difference between the versions includes available analysis range selection and available analytic page. Please contact our Online Merchant Success Team if you have upgrade needs.