Feature - "Forms" allows merchants to create forms to collect their customers' information and feedback for analysis. For examples, you can create a form to invite your customers to try your new products, join your events, leave a feedback for your new products etc.
*This feature is available in App Store for Premium / Enterprise / O2O plan. You may find "Forms" in Apps > Apps Store. After installation, you can start creating forms in your shop and exporting the information collected.
Step 1
Login to your admin panel and Install "Form Manager" in Apps> Apps Store, you will see "Form" in the left panel

Step 2
After clicking "Online Store Design" >> "Form Builder" ,
you will see the listing page of forms. Click the blue "Create" button to start creating a form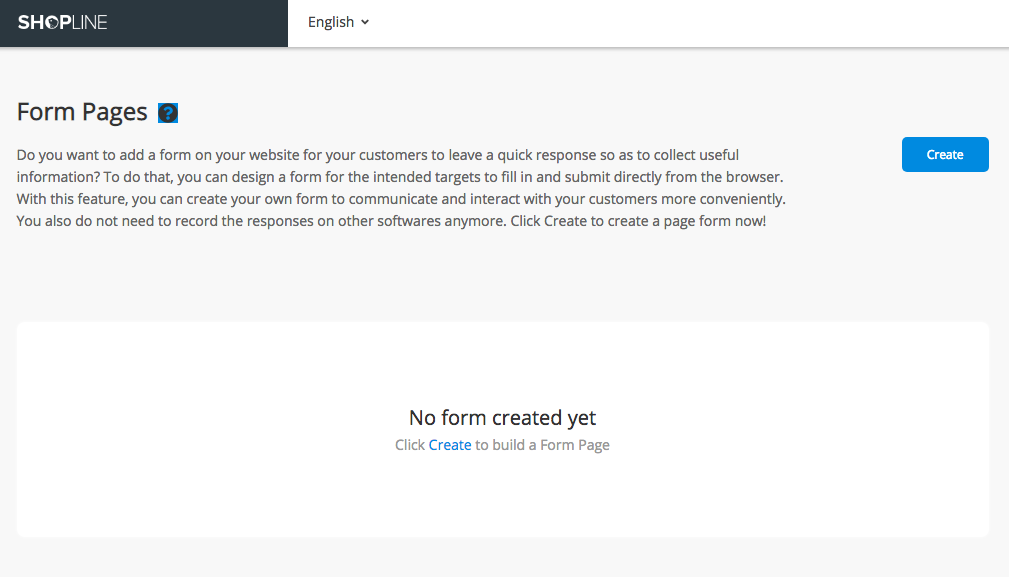 Step 3
Enter the name of the form > Click "Create" to continue

Step 4
In

, you can see different elements that you can add to the form. After dragging an element into the form, you can enter the label and decide whether to make it a required field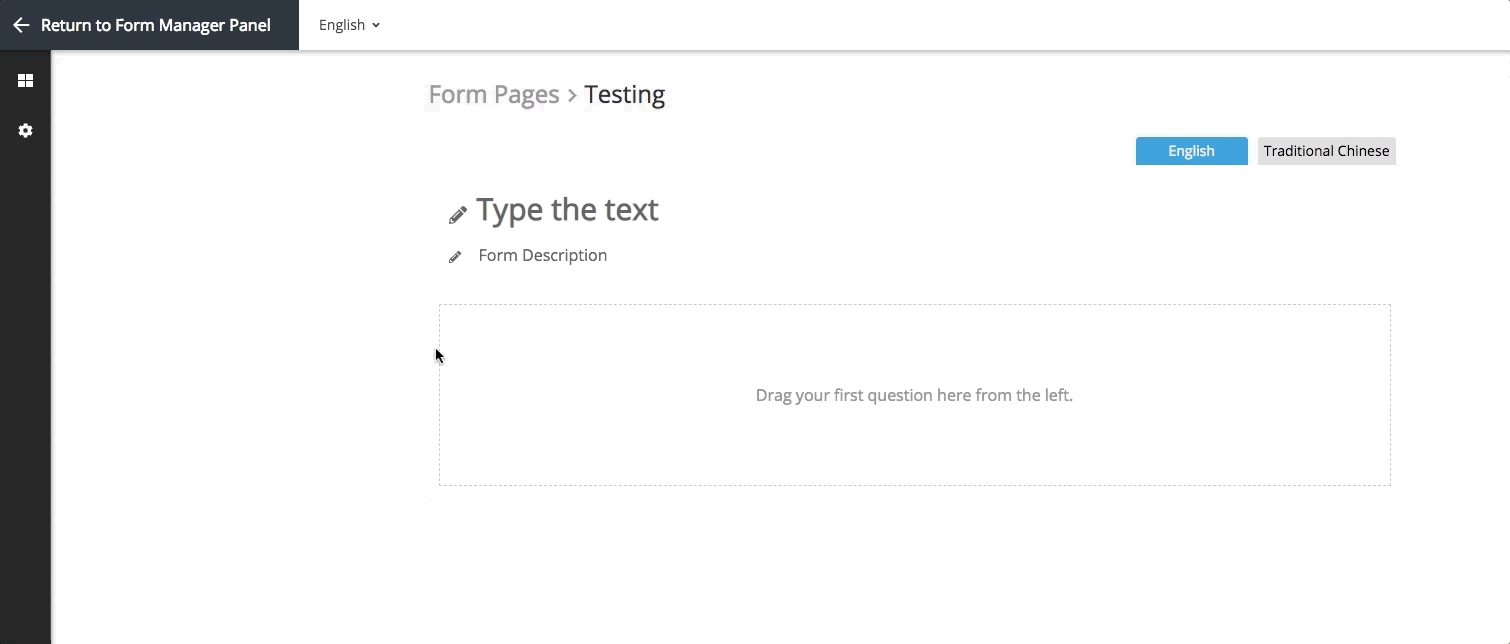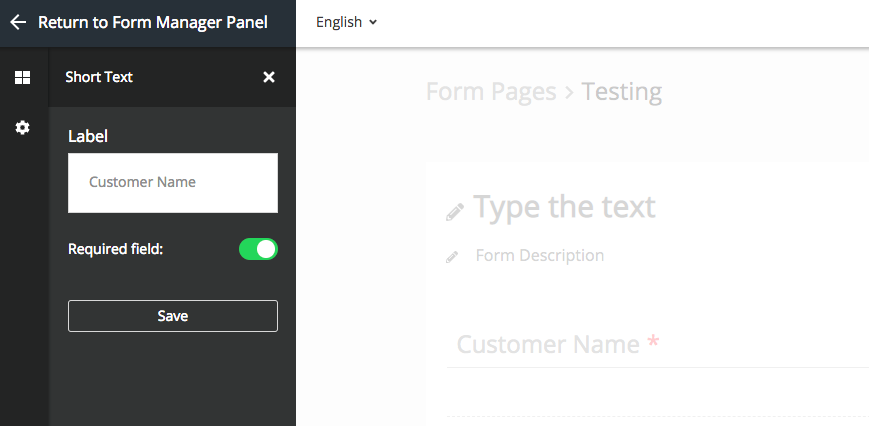 Step 5
When you have finished the setup of the form, you can click Preview, Save Draft or Publish at the top right hand corner. Once you have published the form, you can find the form in the listing page in "Form" and you can click

to get the URL of the form.
*Below screenshot is a sample of how the form looks like in storefront:
Step 6
When someone has filled in the form, you may collect the results by clicking "Export" in the form listing page.
After exporting the responses, you will receive an email with a report of the responses. You can click "Download" to view the report.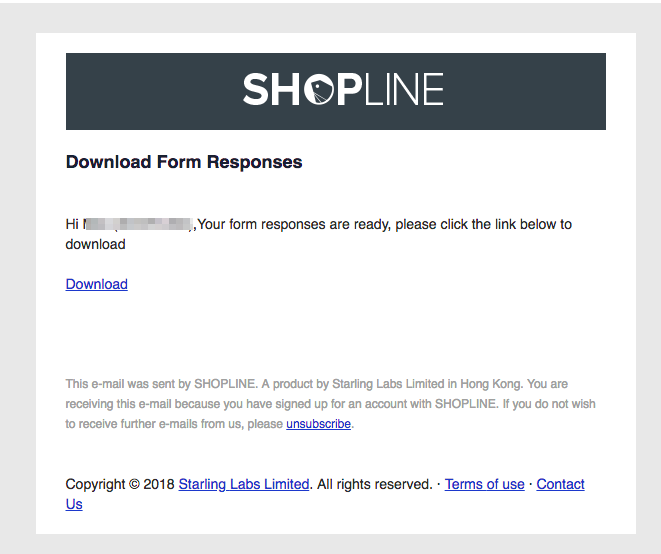 Remarks: If you wish to add the form to your shop's menu navigation, please go to SHOPLINE Admin Panel > "Menu Navigation" > "Add"
Then select "External Link" and add the form URL to the menu.
You may refer to Menu Navigation for more details.