LINE SHOPPING is a guiding and rewarding E-commerce alliance platform. Corporate online shop owners can connect with LINE SHOPPING and upload products on its platform. This could bring LINE users to the shops for further purchases. 
Not only do LINE provide product exposures, the platform guides the current users to online shopping and extends its user flows to their corporate online shop partners.
How to be a corporate partner with LINE SHOPLING?
Please refer to the application at https://partners.line.me/en/partner/join
When the corporate contract is signed between LINE, merchants will receive the following:
LINE site
LINE shopid
LINE authkey
Please contact your online consultants with the three datas received by LINE. SHOPLINE will enable the feature accordingly.
---When feature is enabled by SHOPLINE---
Start setting up LINE Shopping Partner Store in SHOPLINE
Step 1
Please proceed to Settings > Order Settings > LINE Shopping Partner Store Setting
Step 2
Turn on the feature and input the three datas provided by LINE

Step 3
Please be reminded that to click the update button when completed.
Step 4
SHOPLINE system will send your product details to LINE afterwards. Merchants' LINE contact point will test for you for the first connection.
- SHOPLINE will update product details to LINE at 6am daily.
- SHOPLINE will only send products in "Featured products" category to LINE. Merchants may refine which products to be exposed in LINE.
Step 5
Merchants' LINE contact point will help publishing schedule after testing.
Step 6
The following will be the flow how LINE SHOPPING user see the products. (Pictures in Chinese version only at the moment)
- Access to LINE wallet, then to LINE Shopping.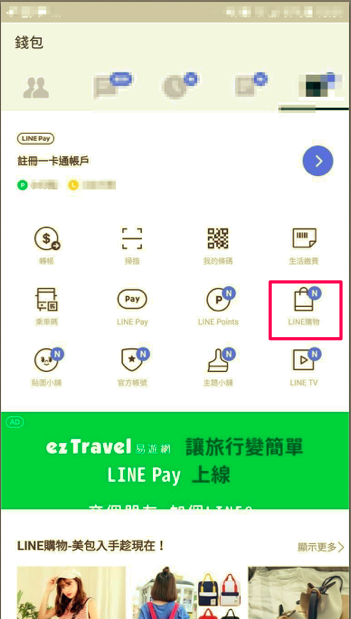 - Customers can search the products or know the products by advertisements. During product search, they can see the product source and price.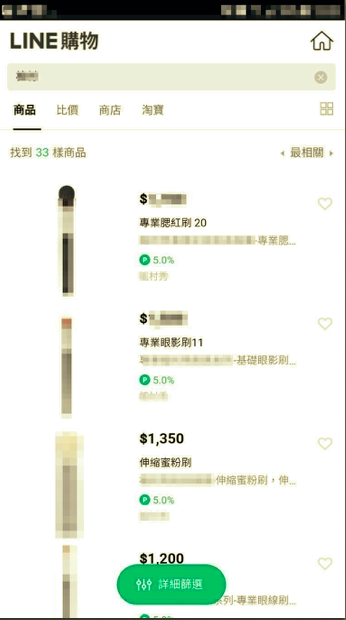 - When product is chosen, there will be a simple product page introducing the product.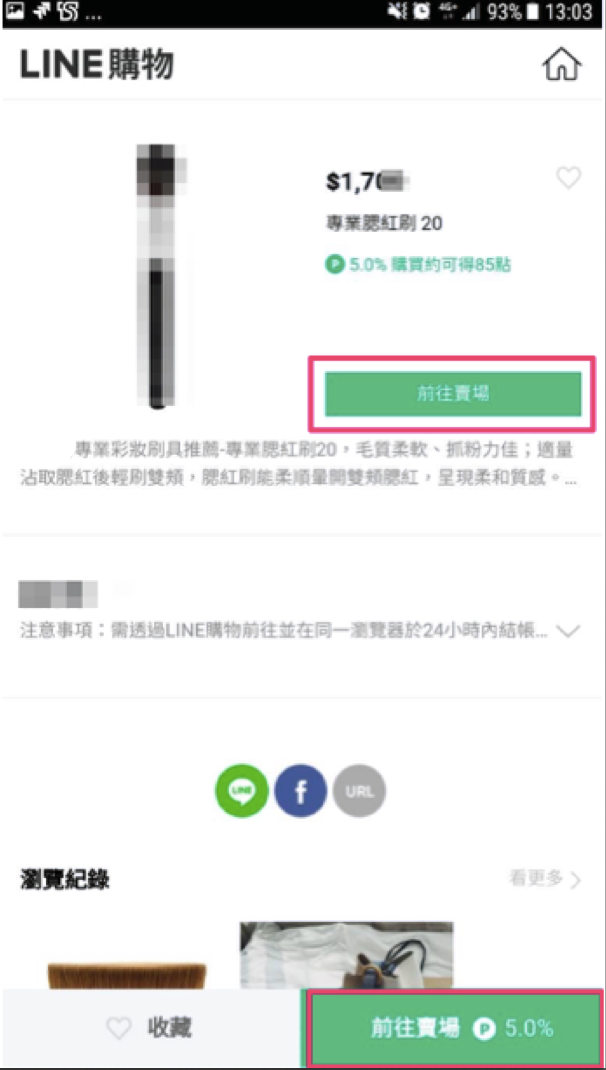 - Click "Go to shop" for the product page of merchant's shop for placing order.
Step 7
Merchants can refer to the new tab to filter out which orders are placed by LINE Shopping

*Caution: SHOPLINE provides product information and order management features only. Administration fee, rewarding points from LINE and/or other details with monetary value will be bounded to the contract merchants signed with LINE. Please confirm with your LINE contact point for any correlated details.