Razer Merchant Services is one of the biggest third-party payment company in South Asia. Their service covers more than a hundred credit cards and online banking service. Merchants using Enterprise Plan and Malaysian Ringgit as currency can now apply for a Razer Merchant Services account and set up MOLPay as a payment option for your shop.

Step 1 : set up Razer Merchant Services

account
For Razer Merchant Services account, we will assist you with the application. Please contact SHOPLINE customer service directly.
Step 2 : Add MOLPay" as Payment type.
After your MOLPay account is activated, go to SHOPLINE Admin Panel > Settings > Payment Options > Click "Add".
Choose "MOLPay" as Payment type.
There are four fields:
MOLPay Merchant ID
Verify Key
Secret Key
MOLPay Payments
Step 3 : Log in
Log in your Razer Merchant Services account:https://portal.molpay.com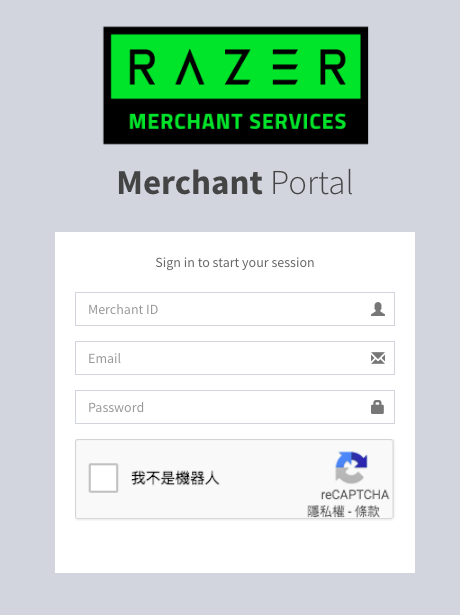 Remarks: Razer has acquired MOL Global, the parent company of MOLPay. Thus, the logo has been replaced with Razer's.
Step 4 : setting URL
Click Transactions > Settings。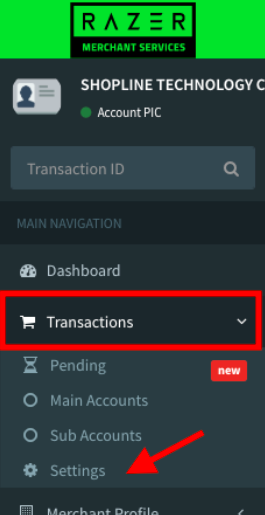 1. Copy the following link:
https://yourshopname.shoplineapp.com/molpay/order_payments/0/notify
https://yourshopname.shoplineapp.com/molpay/order_payments/payment_callback
Replace the "

yourshopname.shoplineapp.com/

" part with your Basic Shop Address or Custom Shop Domain



For example: Your domain name is

www.lala.com.my
Insert as per below>>>


Notification URL:

https://

www.lala.com.my

/molpay/order_payments/0/notify
Callback URL:

https://

www.lala.com.my

/

molpay/order_payments/payment_callback
Then paste it to End Point Setting >"Callback URL" and "Notification URL"
After confirming that the URL are correct, please proceed without clicking"Check".
2. Tick the boxes of "Enable Instant Payment Notification (IPN)"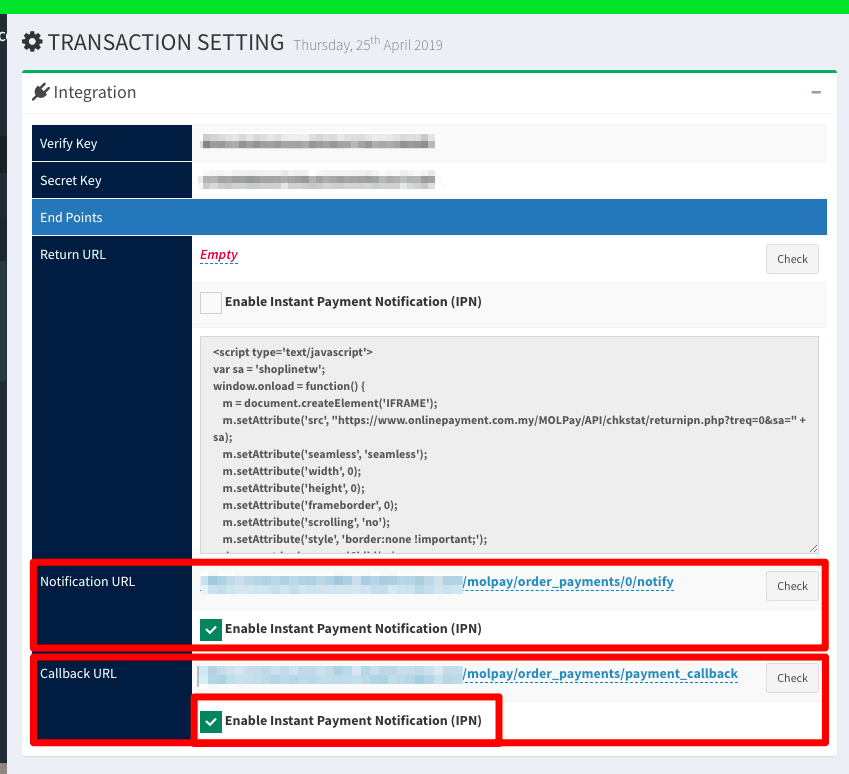 Step 5 :

Verify Key、Secret Key、Merchant ID

Copy Verify Key & Secret Key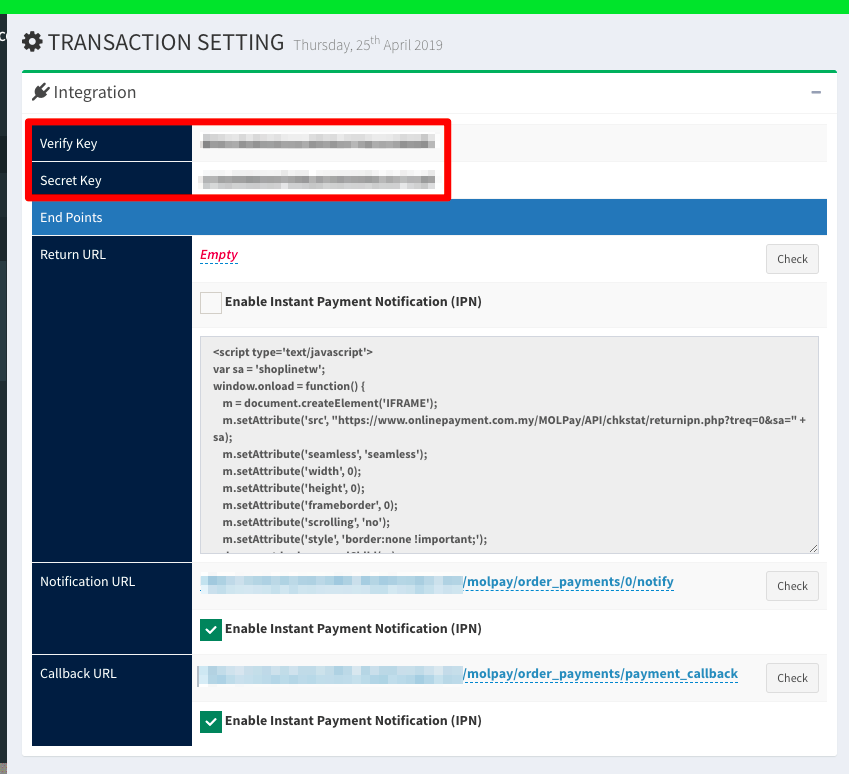 Click Merchant Profile > General Info. Copy the information of "Merchant ID"

Step 6 : setting Razer Merchant Services Merchant ID
Paste "MOLPay Merchant ID", "Verify Key" and "Secret Key" of your MOLPay account to the corresponding fields.
For "MOLPay Payments", the three options "Bank Transfer", "ATM" and "Credit Card" have to be set up separately.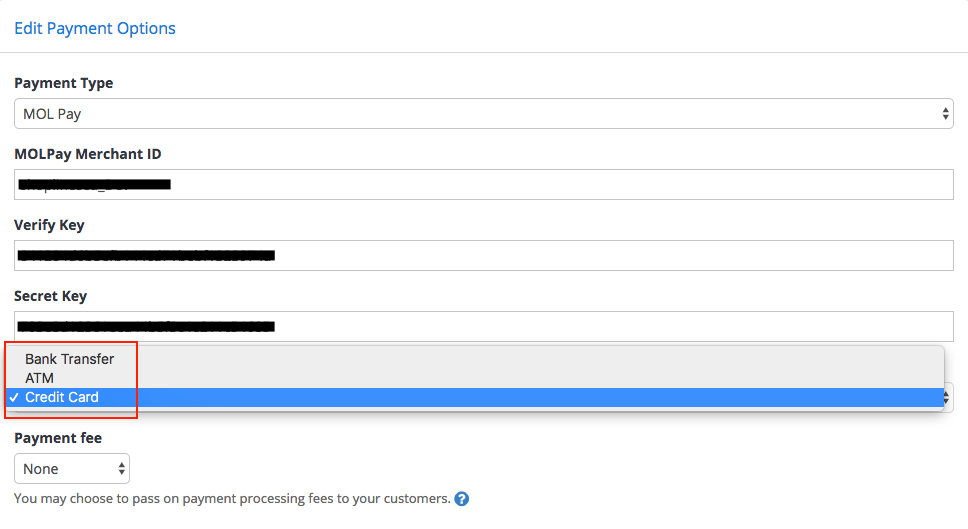 You can then set up your payment processing fee, edit the name of your payment method and payment instructions for MOLPay, and check if you need to exclude any delivery options.
After finishing the rest of the setting, click "Add" in the bottom.

Now your customers can conveniently use MOLPay as their payment method in your shop.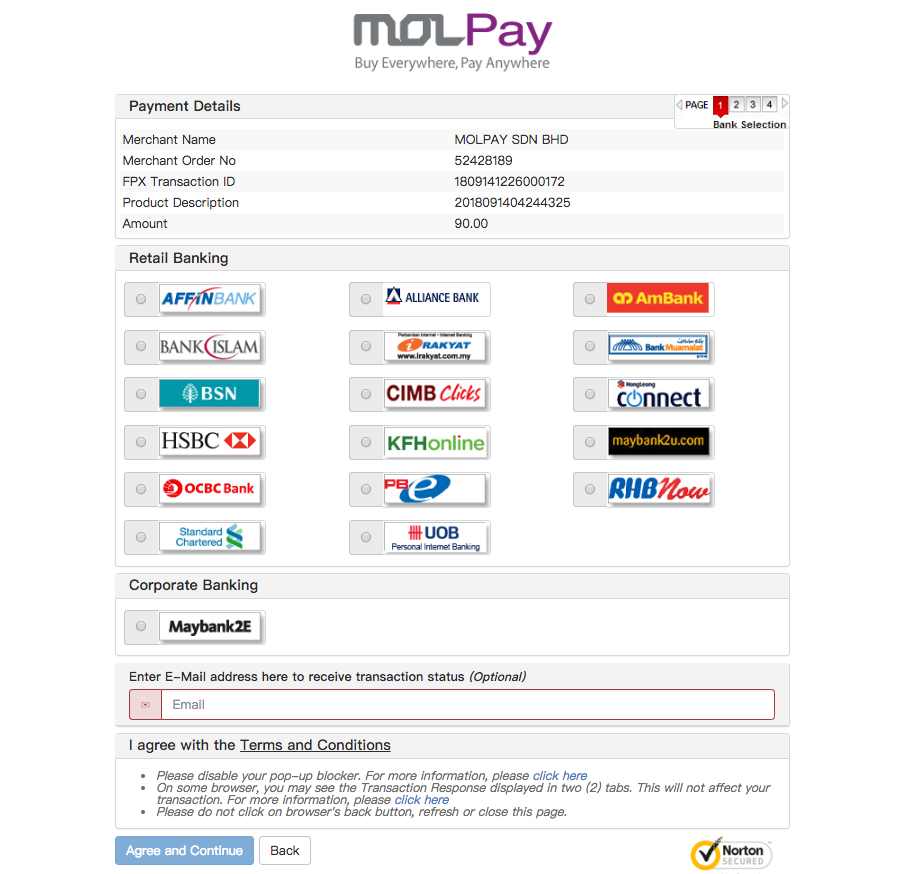 Please note
Sign in your Google Analytics account, and please follow below steps to exclude the Stripe referral traffic sources:
- Go to Google Analytics "Admin" page
- Find Property column, click "Tracking Info" >> "Referral Exclusion List", and click +ADD REFERRAL EXCLUSION
- Enter domain name: onlinepayment.com.my and create it