Order Comments allows customers to directly communicate with the merchant regarding a specific order.
In any case where the customer wishes to cancel the order, amend order-related items, or inform the merchant about bank transfer made, the customers can leave the order comments to the merchants directly. In this way, customers do not have to send an enquiry separately, having to quote the order references. 
**We do recommend that merchants can remind customers of this function.
After the order is confirmed,  customer can upload JPG or PNG picture file (eg. bank transfer receipt) and send messages to our merchant:
A Little Blue Spot will be shown next to the order number if there is/are comment(s) from the customer:

Merchant can click on that picture to show the image in full size.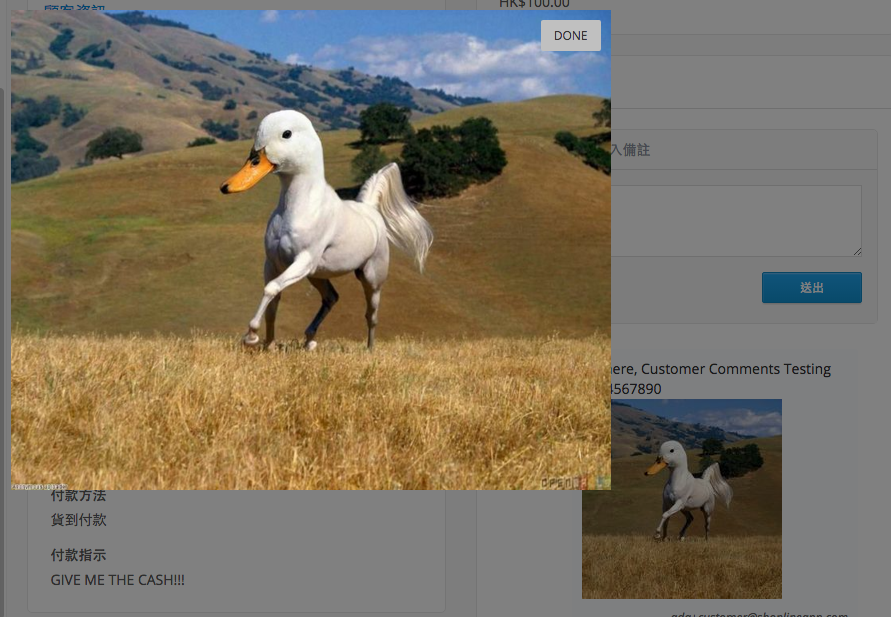 Merchant can check the order's comment and send text/photos to customer, and also leave Text/Photo Note in the order. The note is for the internal communication between the merchant and his/her other staff administrator(s). So the customers would not be able to see the private notes.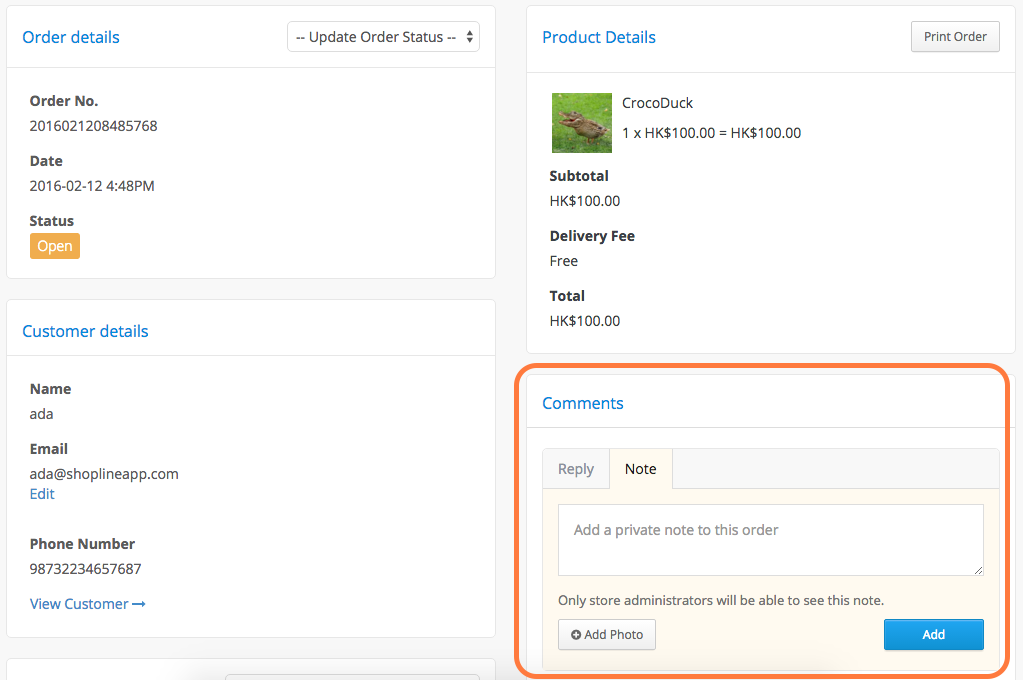 The Internal note and Customer & Merchant's messages will be shown in different color section.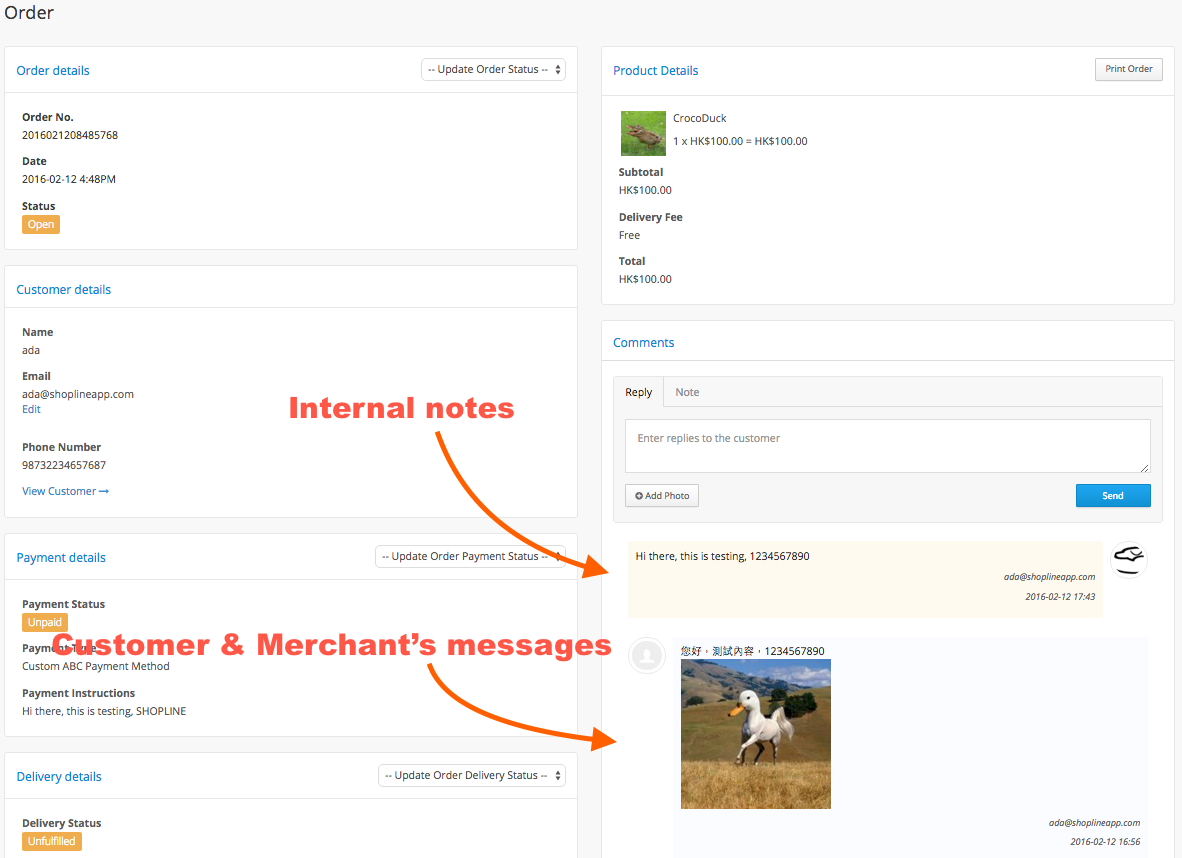 A Little White Spot will be shown next to the order number if there is/are order note(s) at the order admin panel:

***Remarks: All the messages and notes cannot be amended after you send them out. Please make sure the content appropriate and decent before clicking the "Send" button.