| | | | |
| --- | --- | --- | --- |
|   Plan Availability: | ✓ Basic Plan | ✓ Advanced Plan | ✓ Premium Plan |
Step 1
"Customer Management" > "Customer List" > "More..." Dropdown box > "Import" button 

Step 2 
Please download the Excel file: my_customers_import.xlsx and open it on your computer
There are few different pages options at the bottom:
Template (You will need to fill in members' data on this page)
Instruction
Example
Migrate from SHOPLINE Export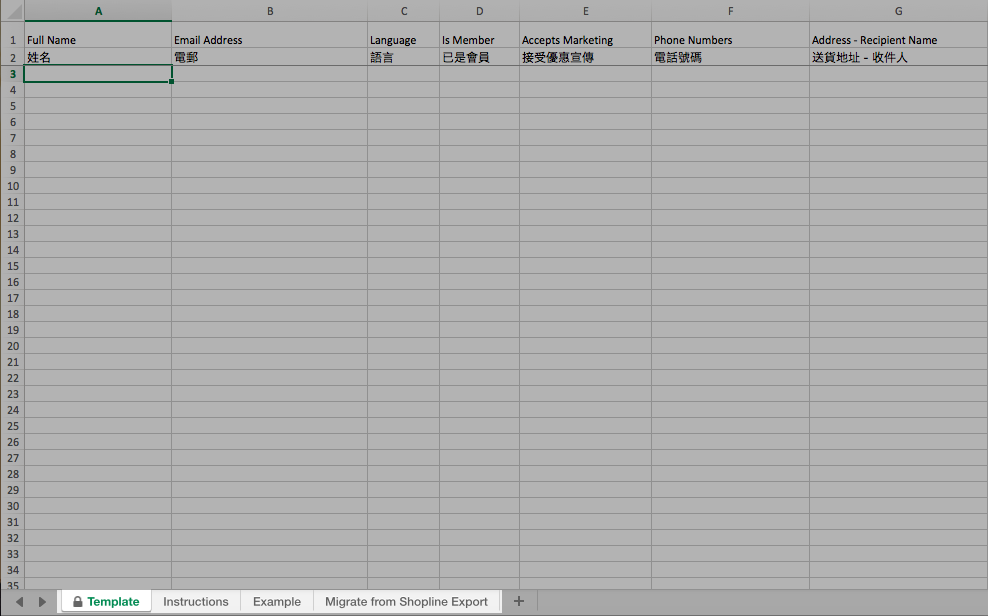 Please read the instruction carefully for proper import
⚠ Remarks when you are inputting information
A-F Columns
A-B. Full name and Address are mandatory
C. Enter chinese or english
D. Type "Y" for member and type "N" for a guest. If this is left blank, the system will default the user to be a guest
E. Type "Y" for subscribed and type "N" for not subscribed. It this is left blank, the system will default the user to being subscribed to marketing
F. Phone numbers must be in valid form, eg. +100 000 000, 100-000-000, 100000000, and each user cannot have duplicate phone numbers  

G-M Columns
If you don't have customers' address, you may leave all address fields blank
The minimum information necessary for a user's address to import is a Recipient Name, an entry for Address-1, a City (if the Country is not Hong Kong) and a valid Country code
Country code for Hong Kong: HK
Country code for Taiwan: TW

Step 3 
When you are done, remember to click save > Return to admin panel > Start to upload your file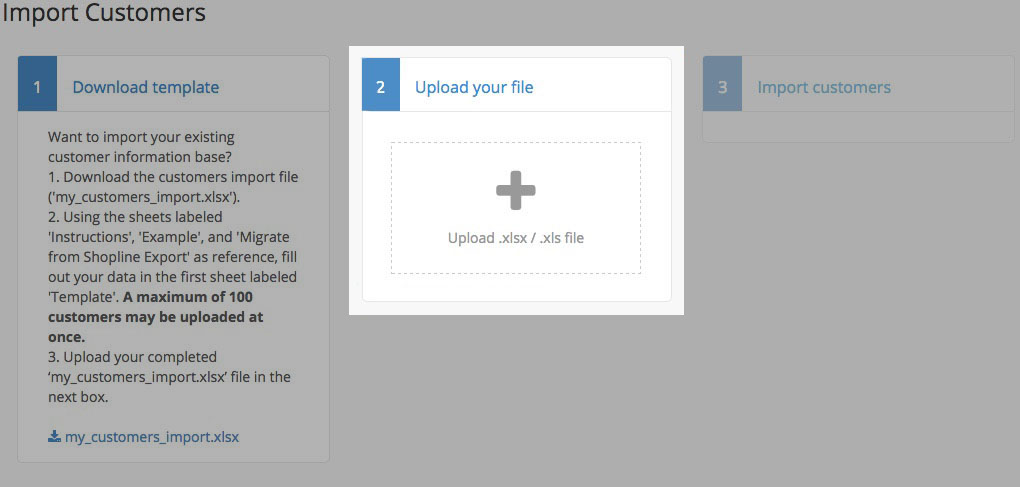 After uploading, you will then see a preview list of your members, otherwise error message would pop up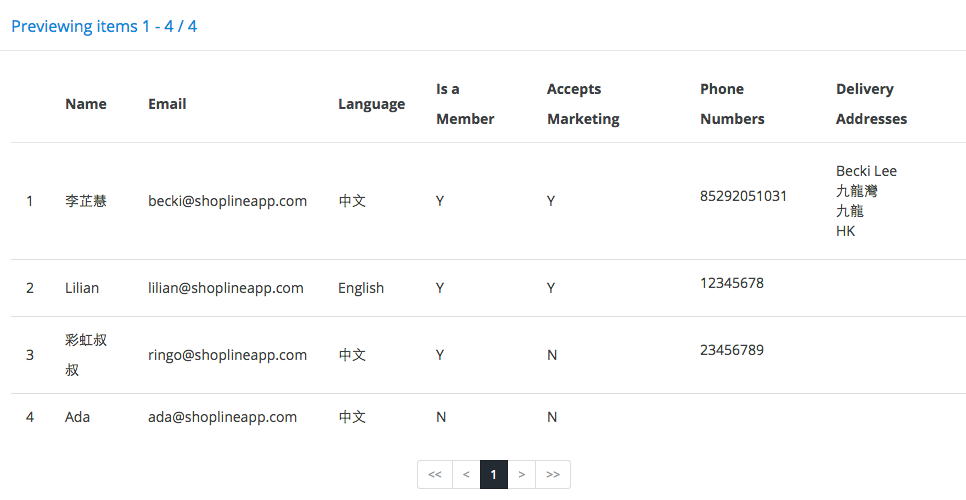 Step 4  
Make sure everything is correct before you click to import customers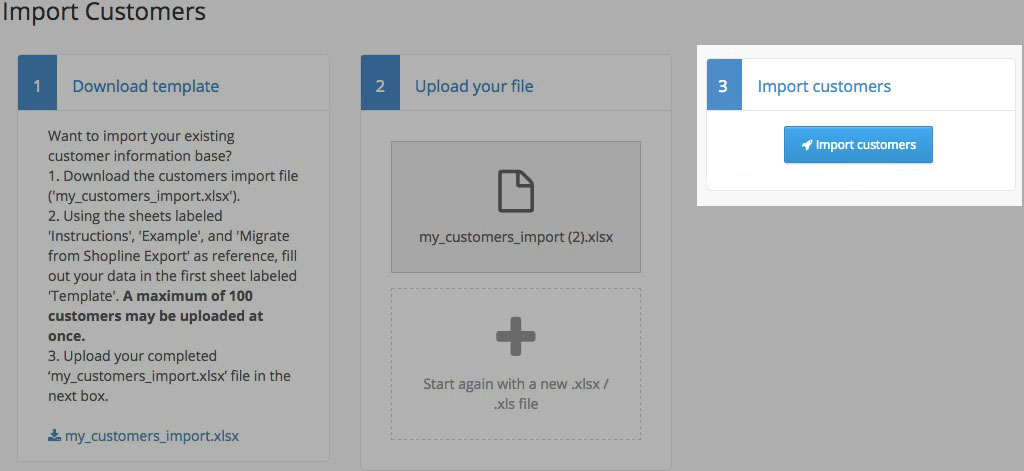 Step 5
Once it is finished, you will see the "Customers Import History" 

Return to "Customers", you will see the updated members' list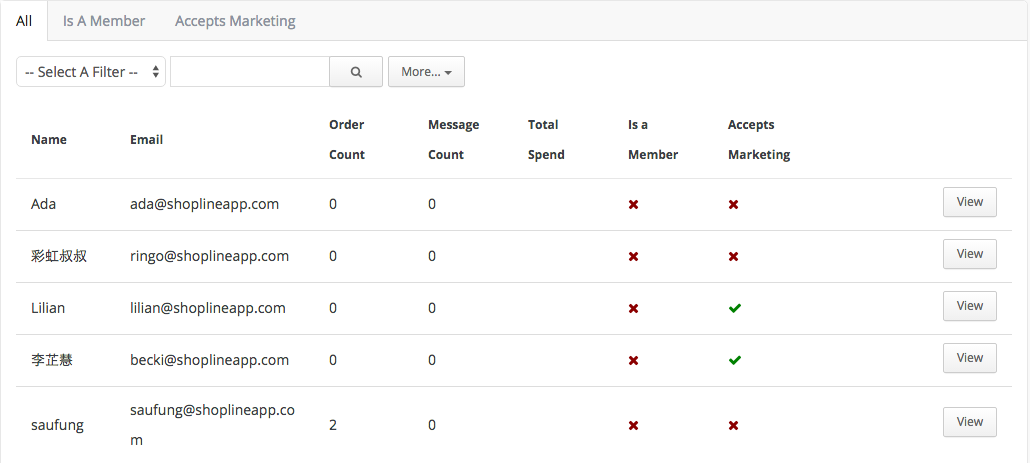 Remarks: A user that is set as "member" will receive an email to set up an online account, only after that procedure they will show up as a "member" in your admin panel. A user that is set as "guest" will have their data imported but will not be asked to set up an account