To lower the occurrence of invalid orders, merchants can add certain customers into blacklist, which disables these customers from making orders with the same e-mail or phone number.
This article includes:
A. Blacklist Customers
Step 1: Go to either "Customer List" page or "Orders" page in admin panel

Step 2: Click the "View" button on the customer who you wish to blacklist
Or
Click "Order No." which corresponds to the customer you want to blacklist
Click "View Customer" > You'll be directed to "Customer" page
Step 3: Click "Add to blacklist" button
Step 4: Click "OK" to confirm the action

In your Customer Page, you will be able to see the customer is checked with "Blacklisted"
After clicking "OK", the customer will be blocked from logging in as member > When the customer tries to placing order in checkout page, he/she would fail to checkout, and will see message "You cannot sign into your account right now, please verify your information and try again. If the problem persists, please email shop owner for details."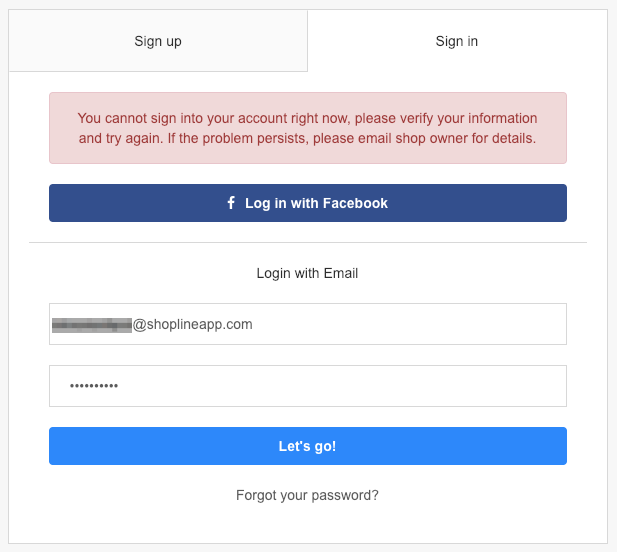 B. Remove Customer from Blacklist
View the customer from order/customer page > Click "Remove from blacklist" so that the customer can place orders with the same email/ phone number
C. Search for Blacklisted Customers
Search blacklisted customer by clicking dropdown box "Select A Filter" > Choose "Is Blacklisted" option