Paypal setup is a simple way to set up a credit card payment option for customers to make purchases. Merchants can conveniently apply for an account on Paypal, retrieve API information on Paypal admin panel and paste the API information on SHOPLINE Admin Panel. 
If you already have a Paypal business account, please proceed to Step 7
Step 1
Go to the registration page of Paypal (Paypal Setup Page) > Click "Start Now"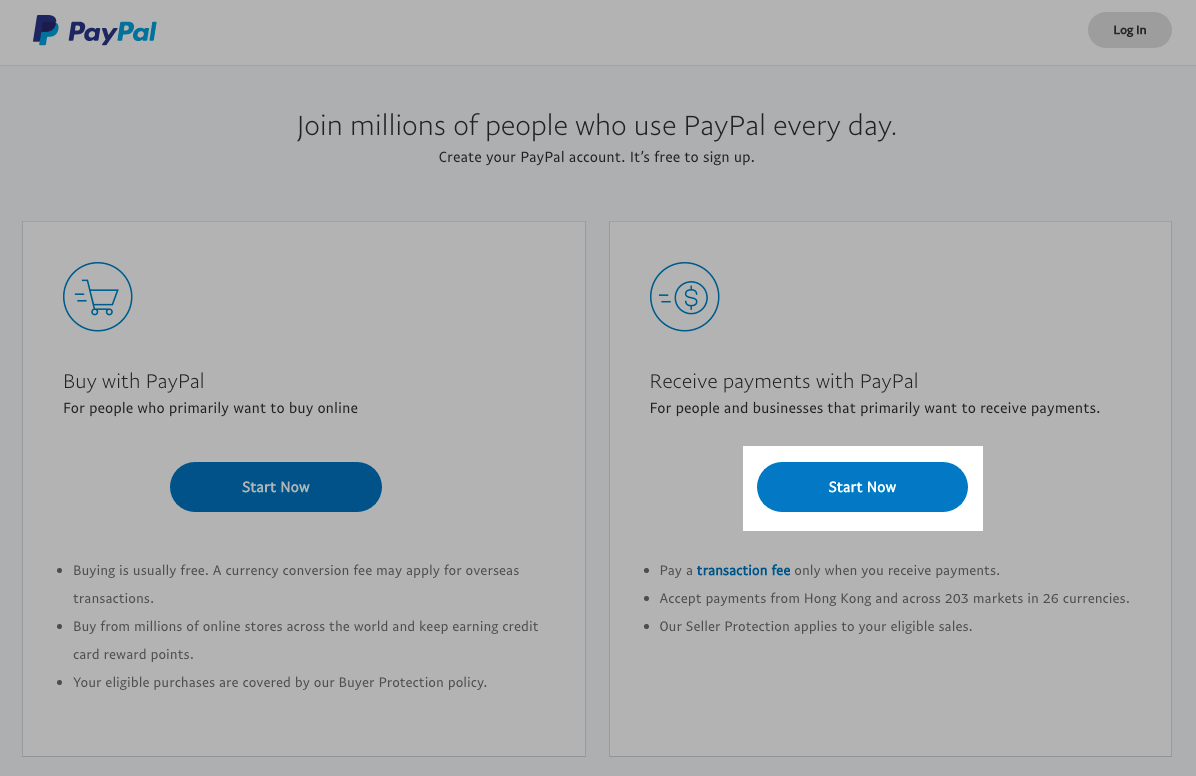 Step 2
Enter your email address > Click "Next"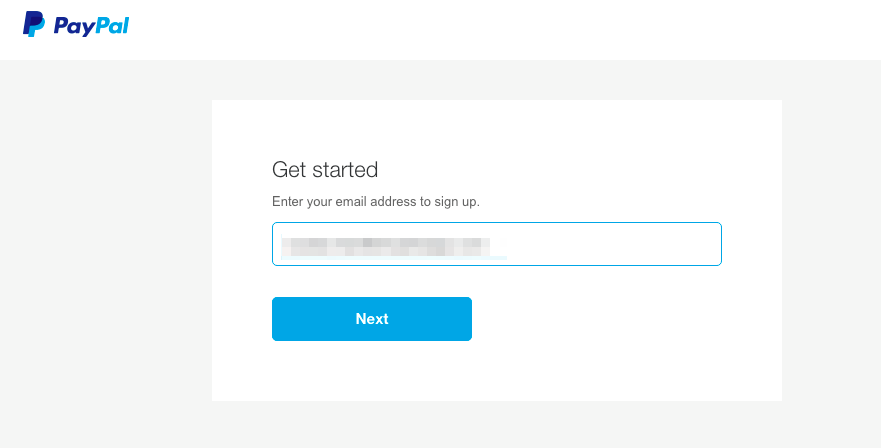 Step 3
Enter your business info > Check the "Paypal's Agreement and Policy" box > Click "Agree and Continue"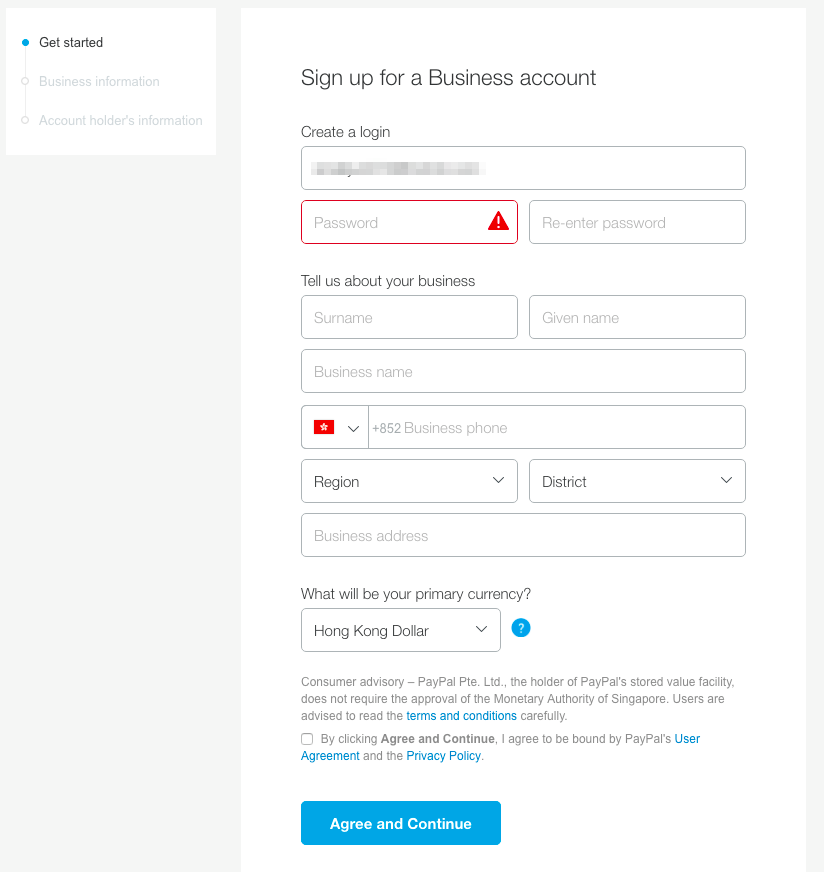 Step 4
Choose your business type (Other than individual users must provide business registration date) > Enter your business URL/domain > Click "Continue"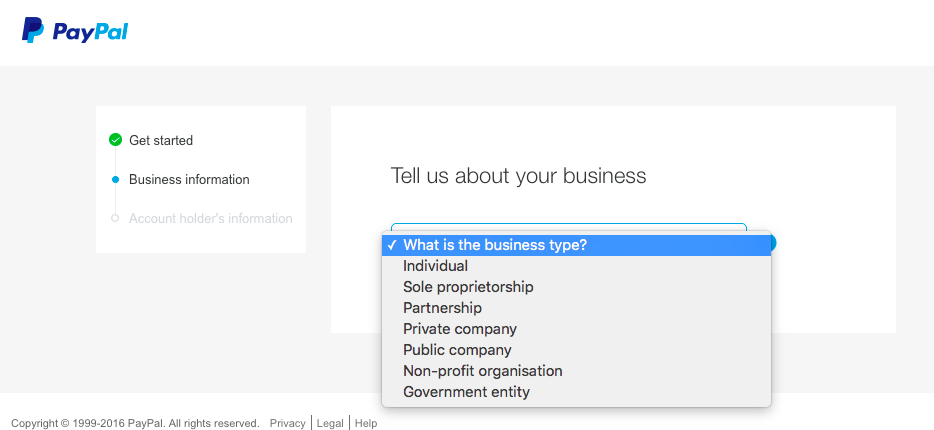 Step 5
Enter your personal info > Click "Submit" > You will receive a confirmation in your email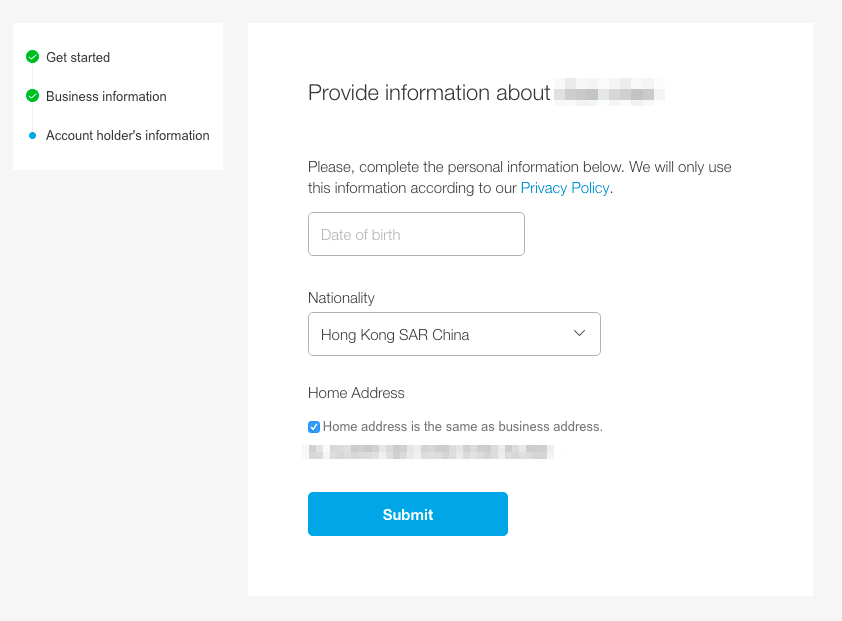 Step 6
Open the confirmation email > Click "Yes, this is my email address", it will redirect to your Paypal account after to set up payments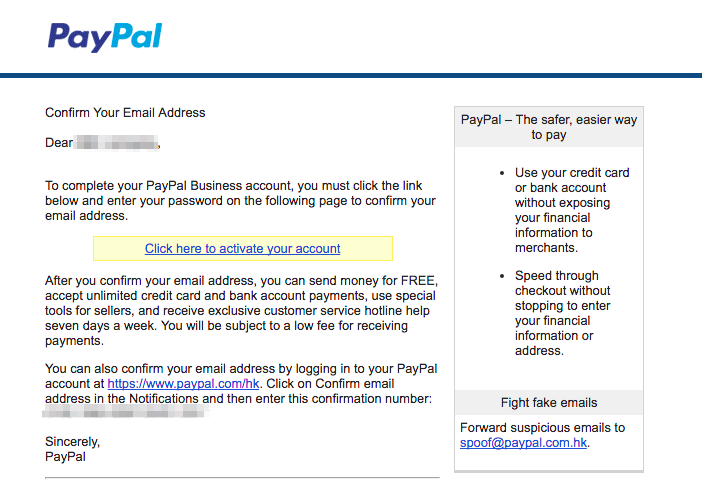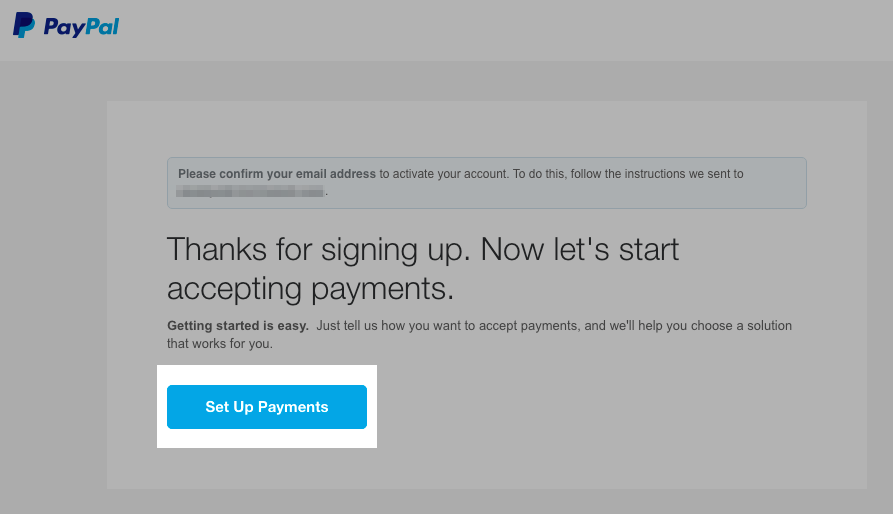 Click "Profile" on top right menu > Click "Selling tools" on the left menu > Click "Update" on the API access column

Step 8
Click "Manage API credentials" under NVP/SOAP API integration (Classic)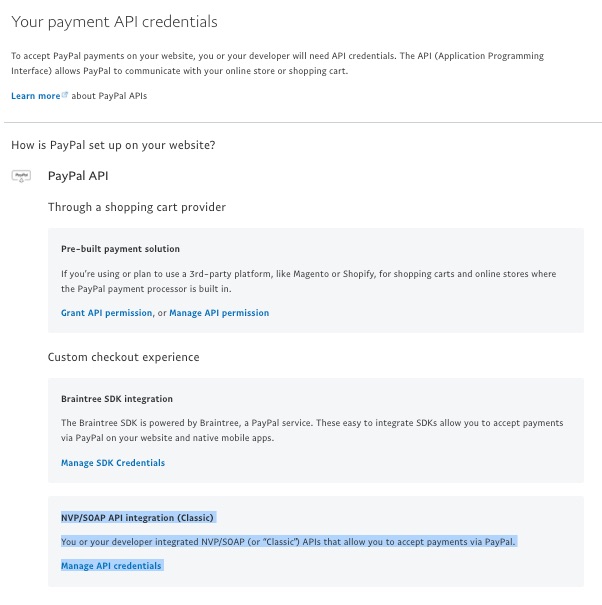 Step 9
Check "Request an API signature" > Click "Agree and Submit"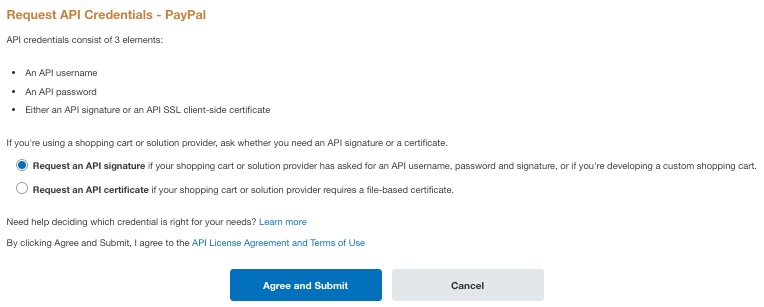 Please click this link if you can't get into this page
Step 10
Click "Show" > Get your "API username", "API password" and "Signature"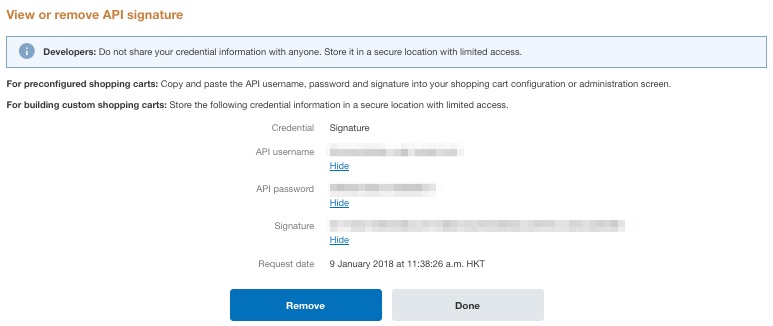 Step 11
Go back to SHOPLINE admin panel > "Settings" > "Payment Options" > Click "Add" 
Step 12
Choose "Credit card or Paypal (Paypal Express)" > Enter your "API username", "API password" and "Signature" > Finish the rest of the setting > Click "Add" in the bottom right corner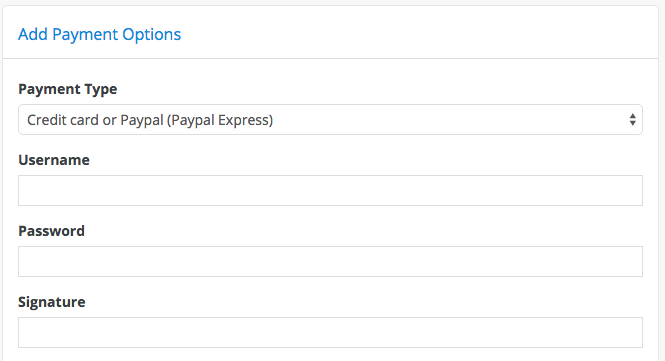 Step 13
For Paypal's Seller Protection, please check the box below.
After checking the box, the system will require customer to fill in the billing address when check out, otherwise the order will not be proceeded.

Paypal Business Consultancy Hotline:+ 852 3550 8544