Merchants are able to limit the delivery options for specific payment methods.
For example, customers cannot check out with bank transfer if they choose "International Shipping".
Step 1
Go to "Delivery Options" to set up all of your delivery options
Step 2
"Payment Options" > Set up "Payment Type", "Payment fee", "Name of Payment Method" and "Payment Instructions"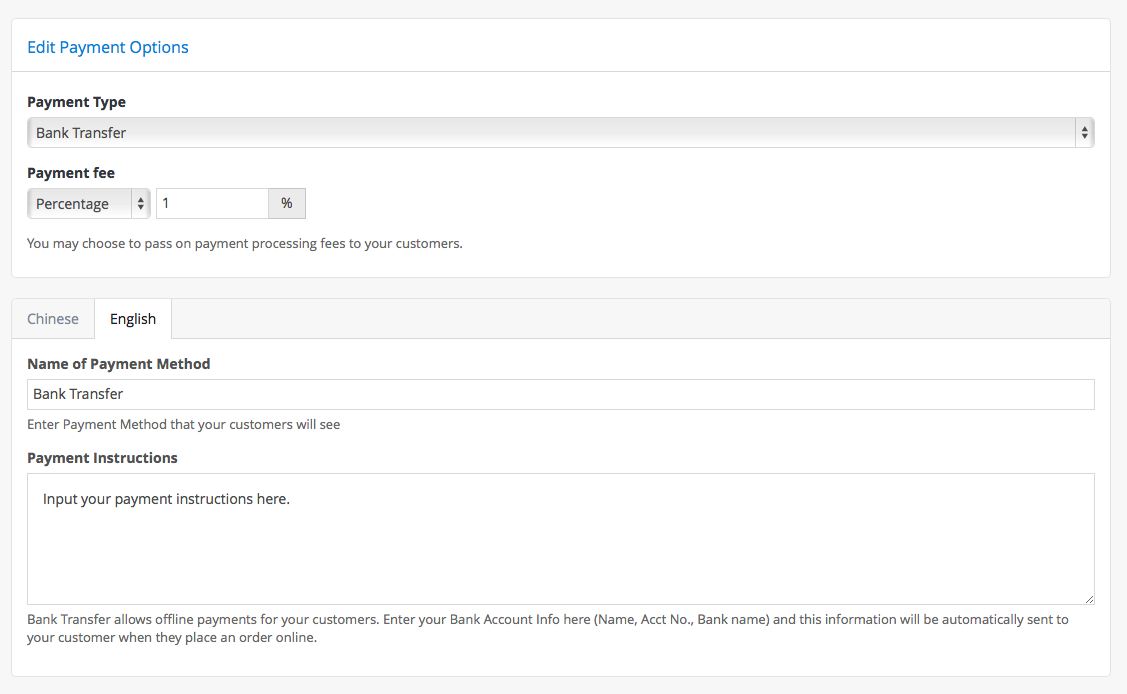 Step 3
"Excluded Delivery Options" > Tick the delivery option(s) you want to exclude when customers choose this payment method > Click "Update" to save
That way, when a customer chooses the excluded delivery option, they are not able to choose that payment method.
Take an example: If "International Shipping" is chosen as delivery option, customers are not able pay by bank transfer