SEO stands for "search engine optimization". It is the process of getting traffic from the free and natural search results on search engines.
Potential customers find your store using search engines. The better you do with your SEO, the higher your products/shop rank on search engine results and thus more traffic you can gain for your online store, which results in more sales.
SHOPLINE provides solid SEO best practice support at the product level, page level and category level to help you achieve success in SEO:
will be introduced:
A. Product Level
When you create a new product or edit an existing product, you'd see the SEO segment as below: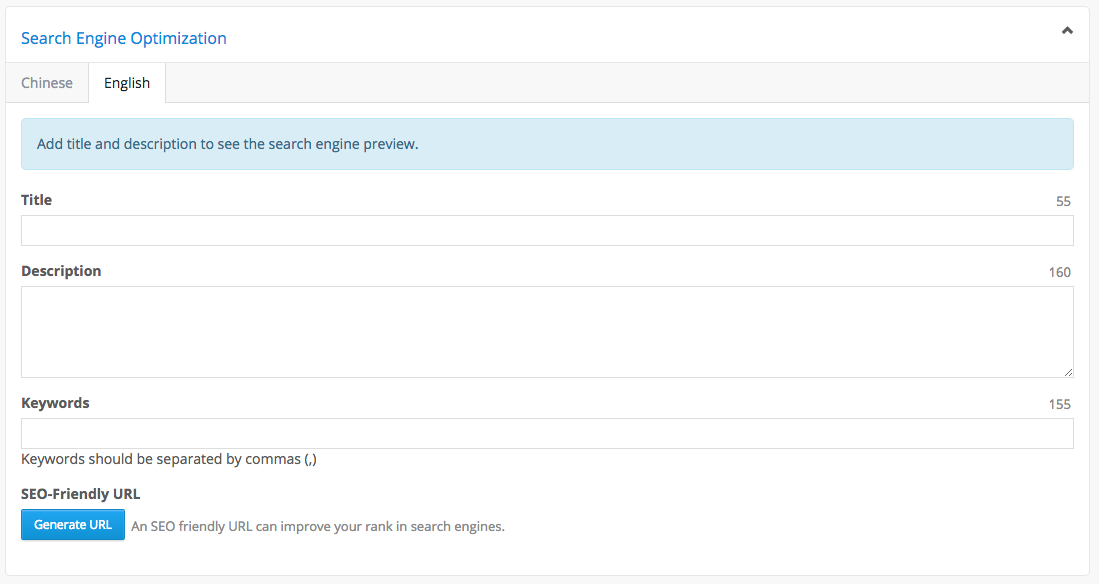 Here you put the title, product description, target keywords, and URL for the page you want to show up on the search result page.
You may also like to set up the same for the other language version. Please note that one product only has one SEO-Friendly URL. You cannot generate both English and Chinese URL.
The view of the storefront: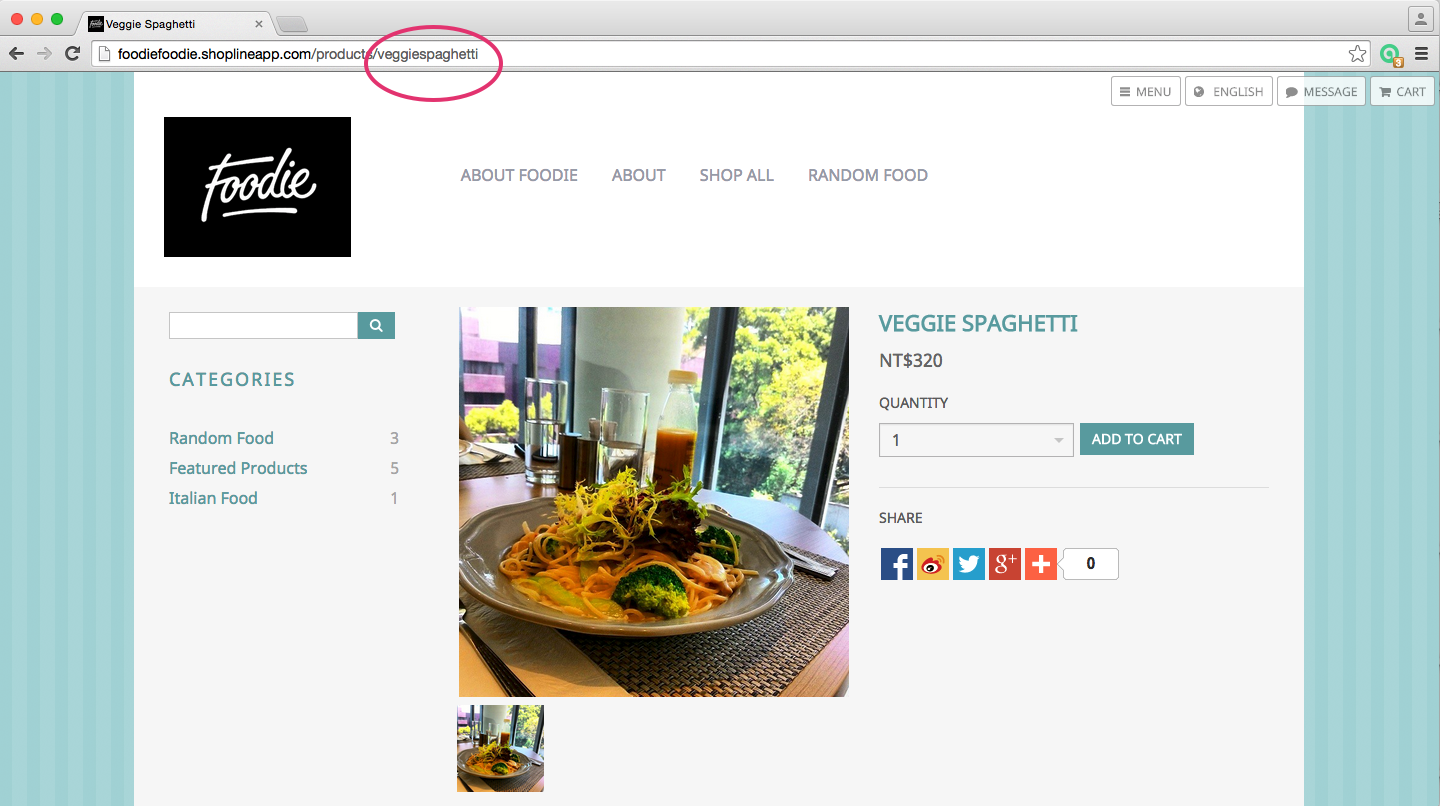 B. Page Level
SHOPLINE would automatically suggest an SEO friendly URL for you using your page name. But you could also change it based on your own needs.
Go to "Online Store Design" > "Pages" > "Edit".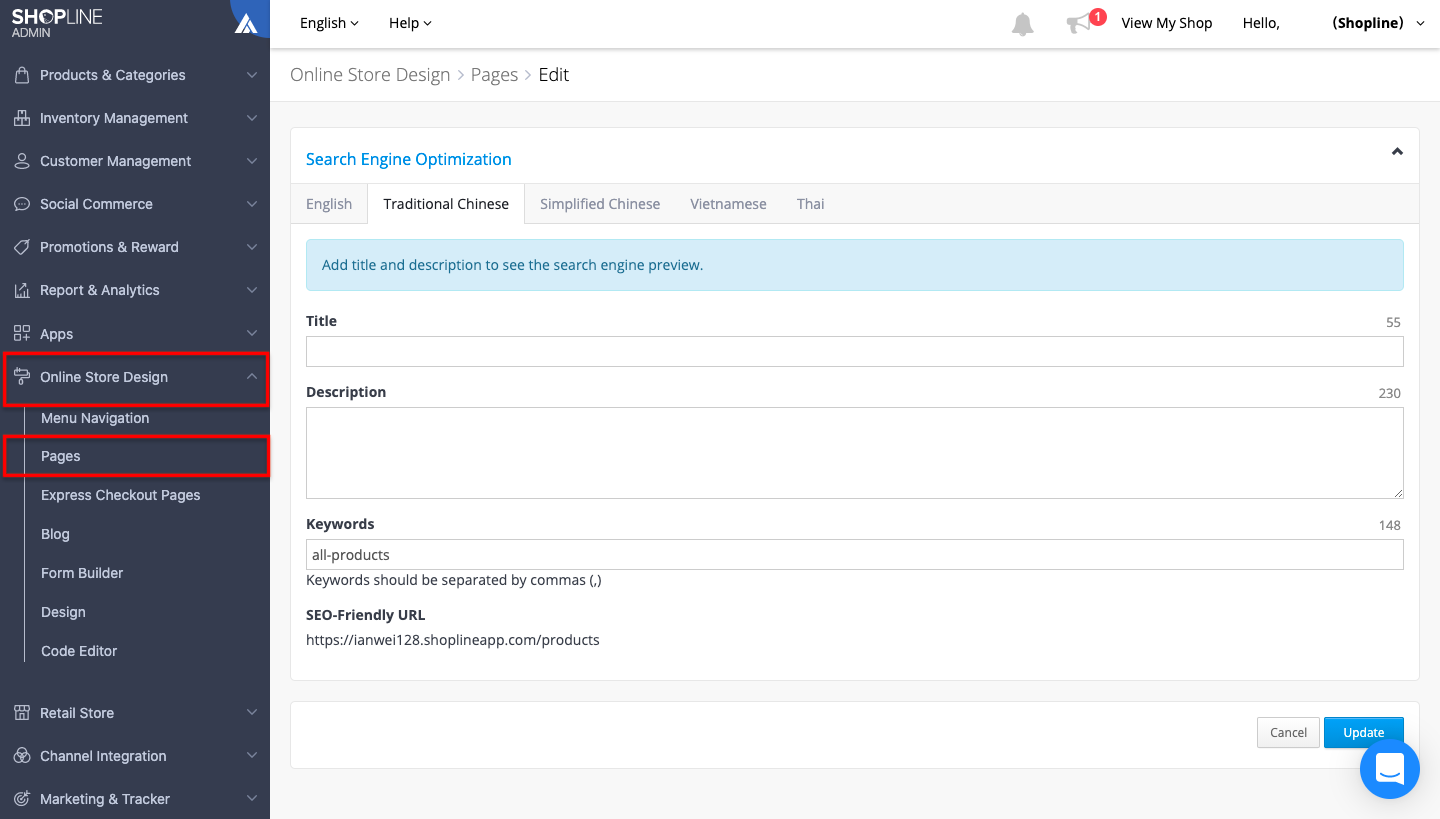 The SEO-friendly URL will be applied on your pages: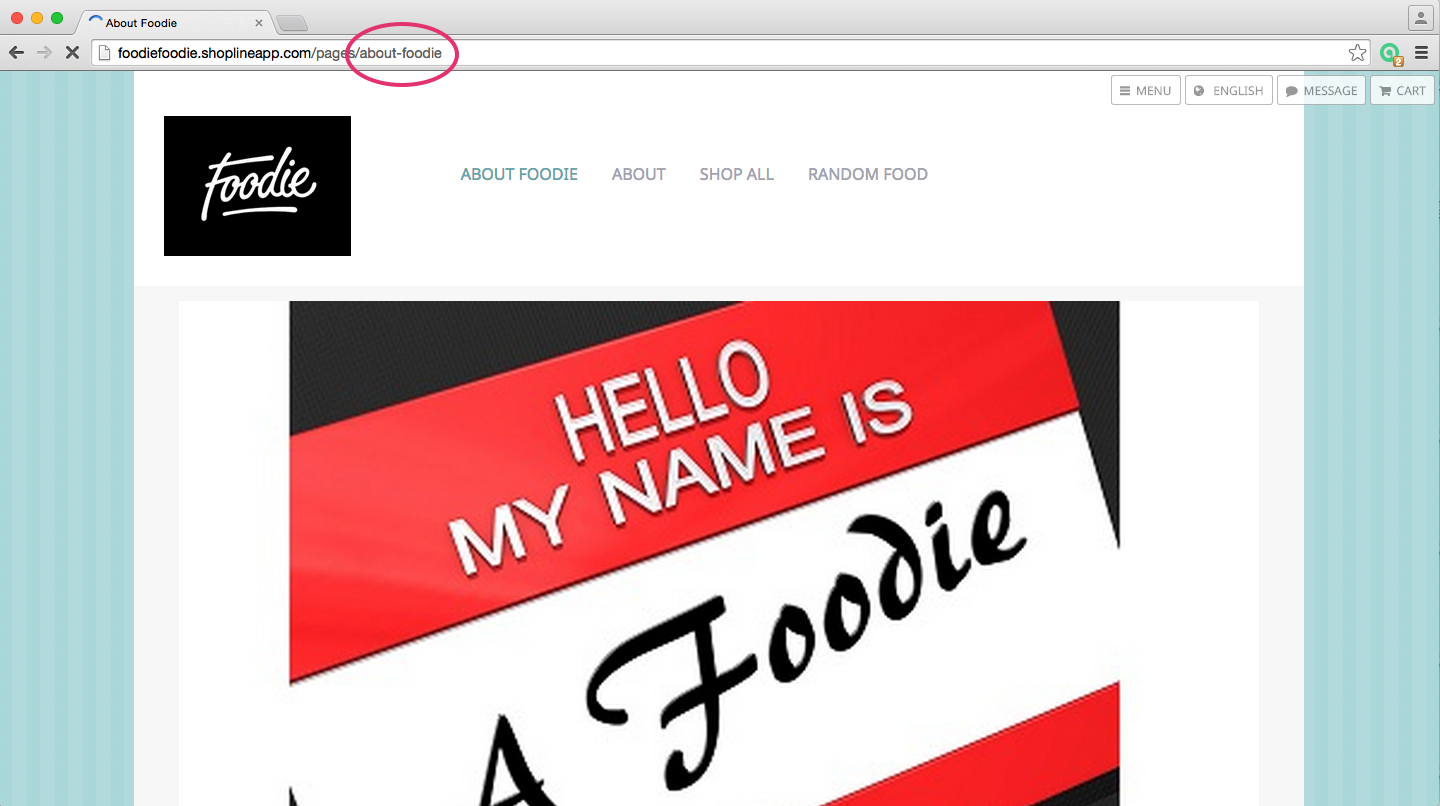 C. Category Level
Same procedure goes with the category SEO.
Go to "Products and Categories">"Categories">"Edit"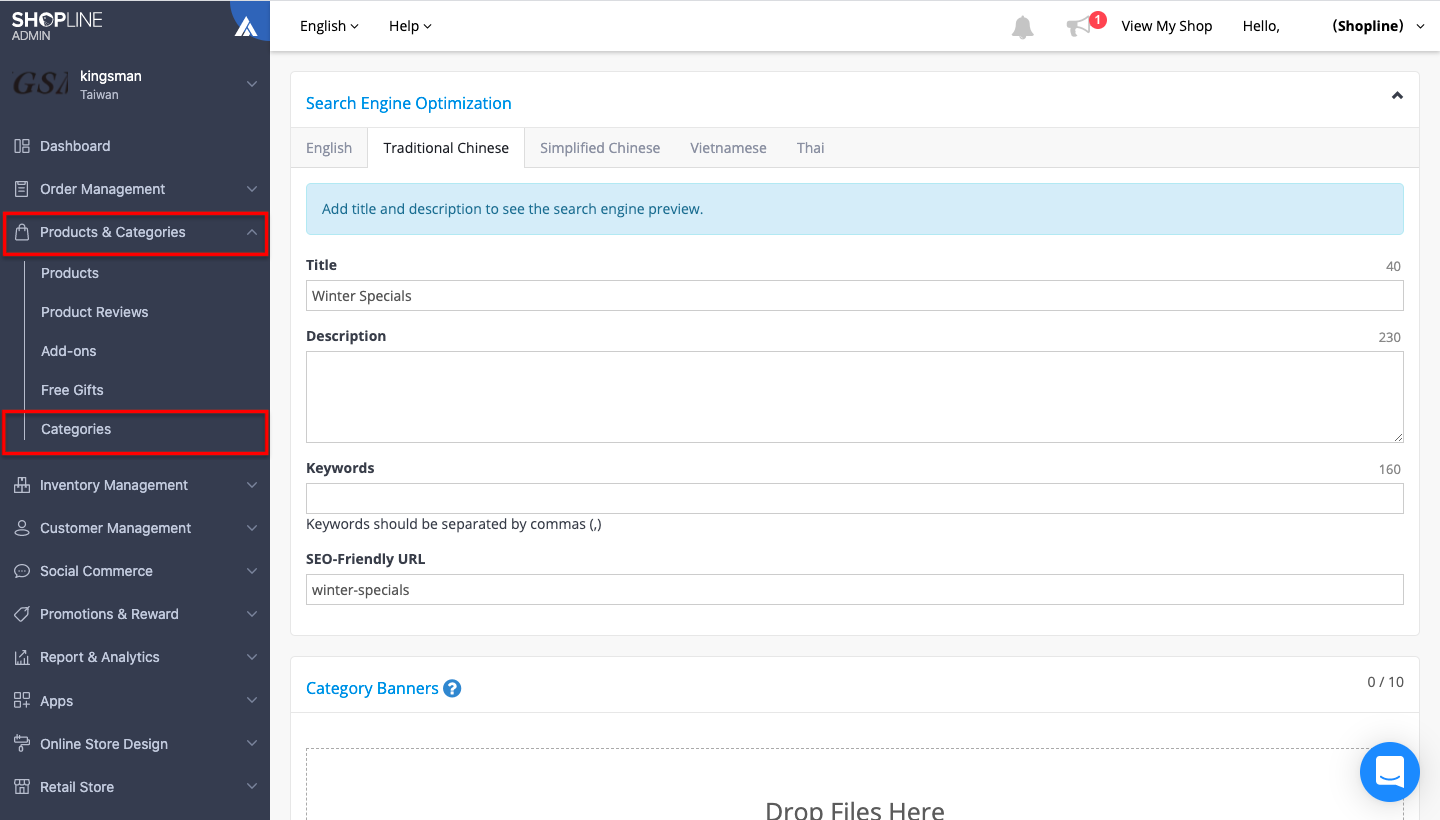 When customers click into categories, they will see the SEO-friendly URL: