Google Adwords is Google's advertising platform that allows you to promote your product on Google's search.You pay only when your customers click on your Ads. By adding a conversion tracker from Adwords to your shop, you can track and analyse customer behaviour. 
You may refer to the following for more details:
http://www.google.com/intl/en/adwords/how-it-works/
Step 1

Sign in to your Google Adwords account. Click on "Tools" -> "Conversions" 
Step 2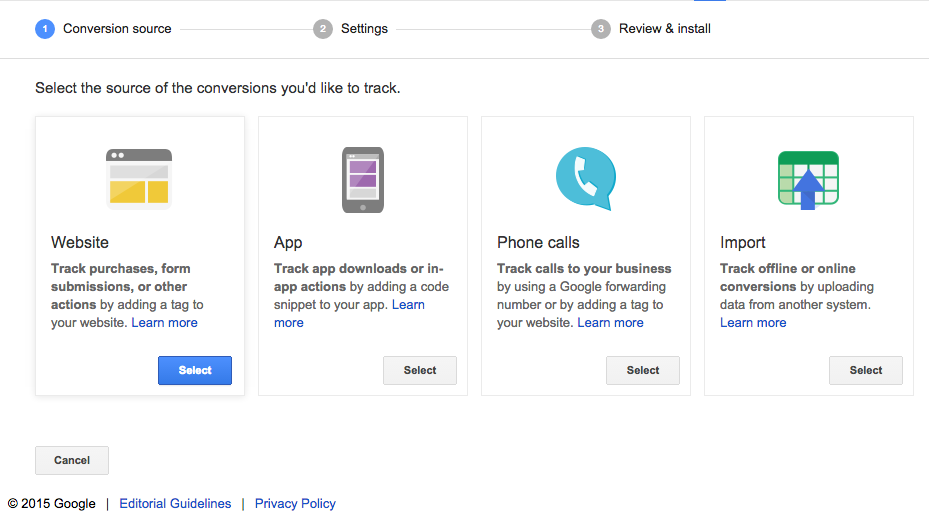 Select "Website" as the source of conversions you'd like to track.
Step 3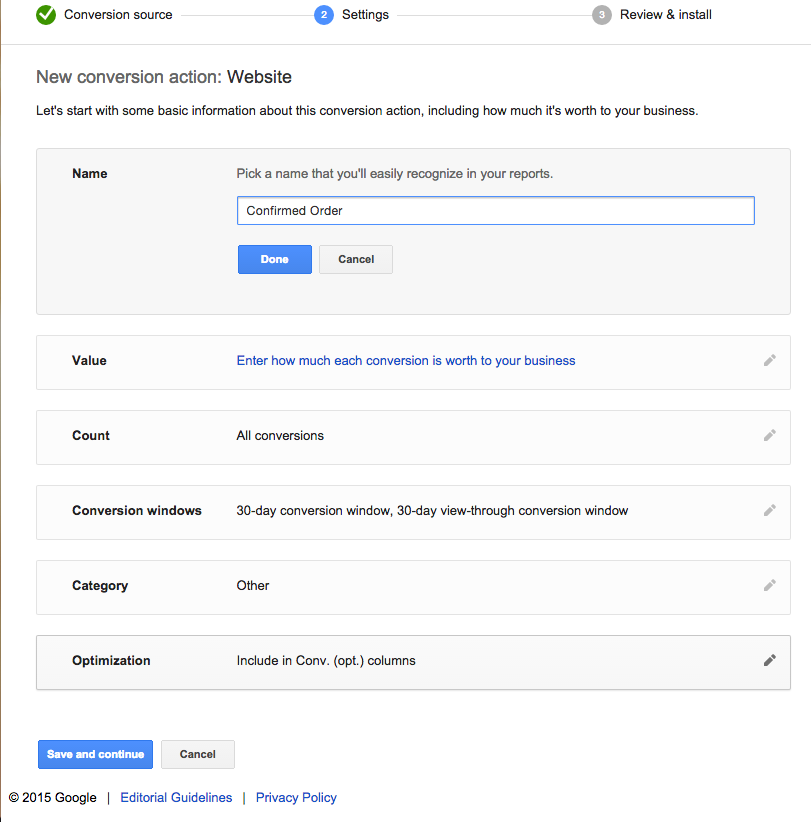 Enter the name of your conversion action.
Step 4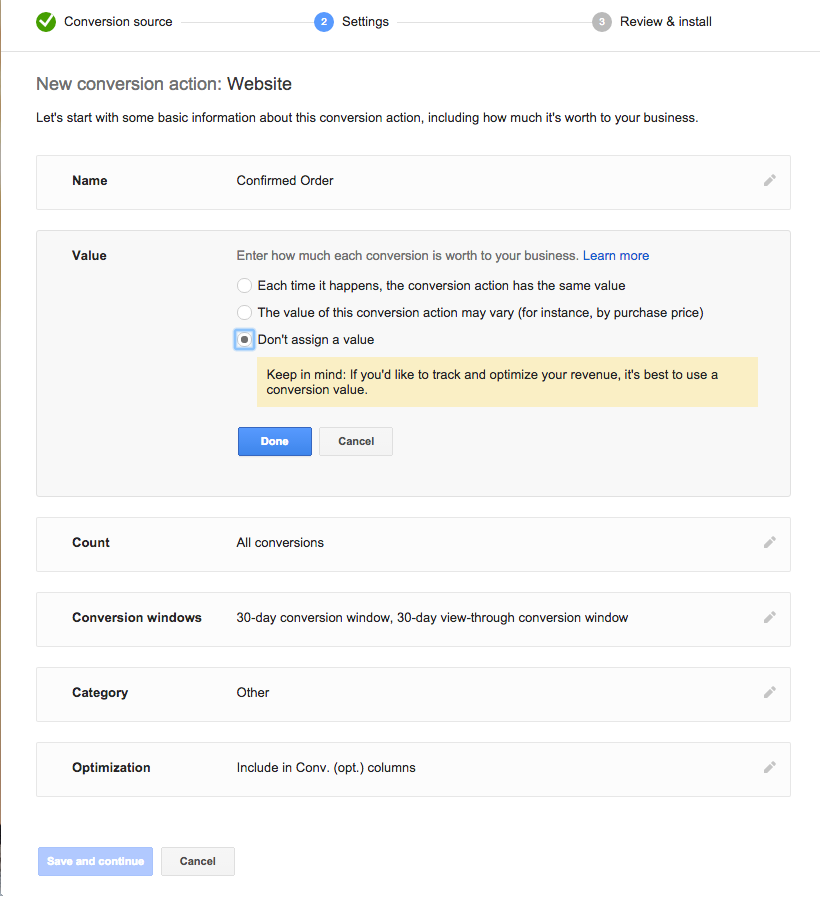 You can decide whether or not to put a value for each conversion.
Step 5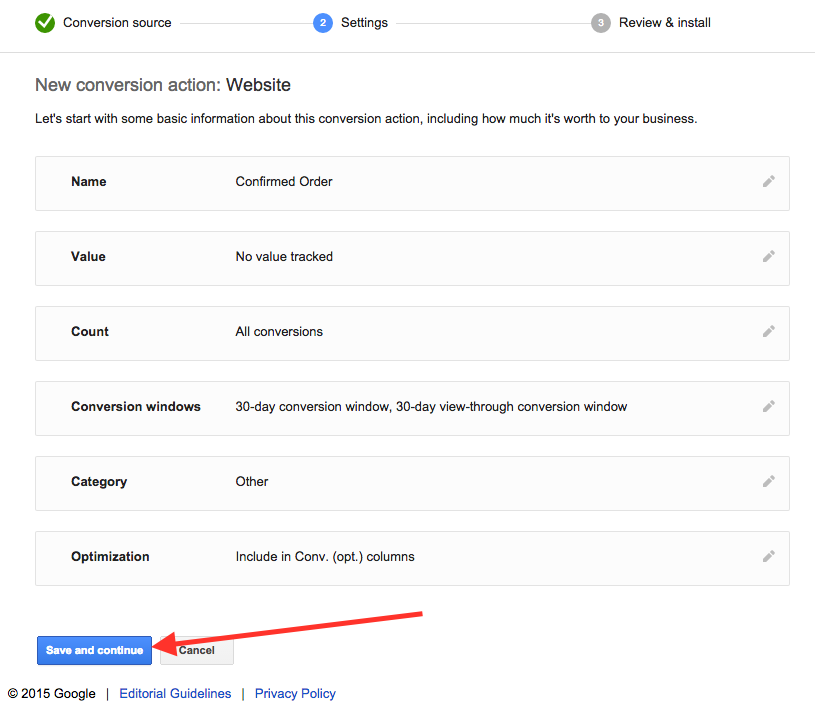 Click "Save and continue".
Step 6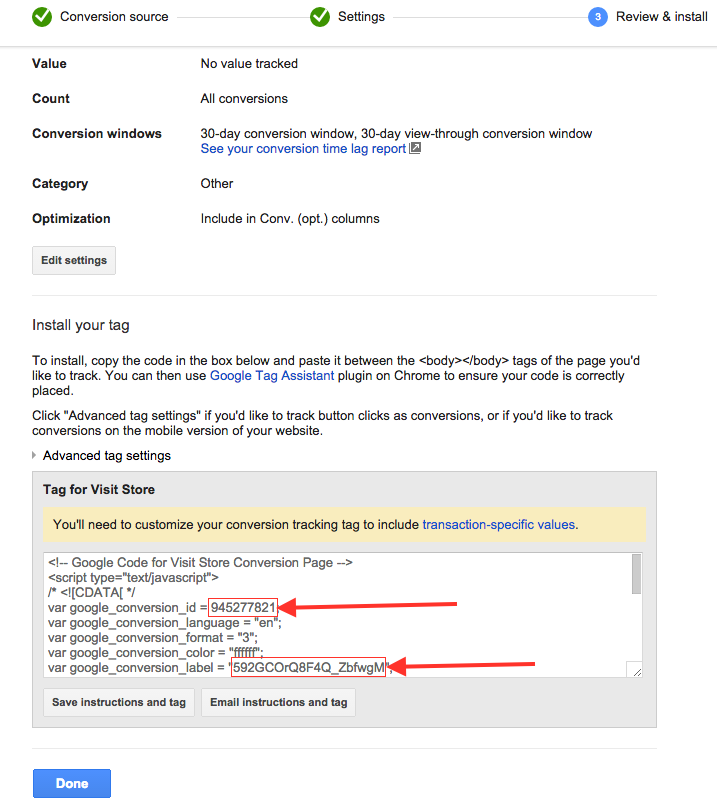 Copy the conversion ID and the conversion label.
Step 7

After setting up your conversion action in the Google Adwords account, go to your shop's admin panel.
Click "Settings" -> "Tracker Settings" then add a Google Adwords tracker.
Step 8

Pick the action that you want to track and paste the copied Google conversion ID and Google conversion label.
Don't forget to click "Add" to save the tracker!