Some merchants want to provide more details of their products such as photos, size charts, and videos in product description. Here we will guide you through:
A. Insert photos in product description
We suggest you to upload your photos to http://imgur.com if you don't have URLs for your photos. You can refer back to your previous uploads if you're registered as imgur member.
Step 1
Click "Upload images" under "New post" (You may upload single or multiple photos at one time)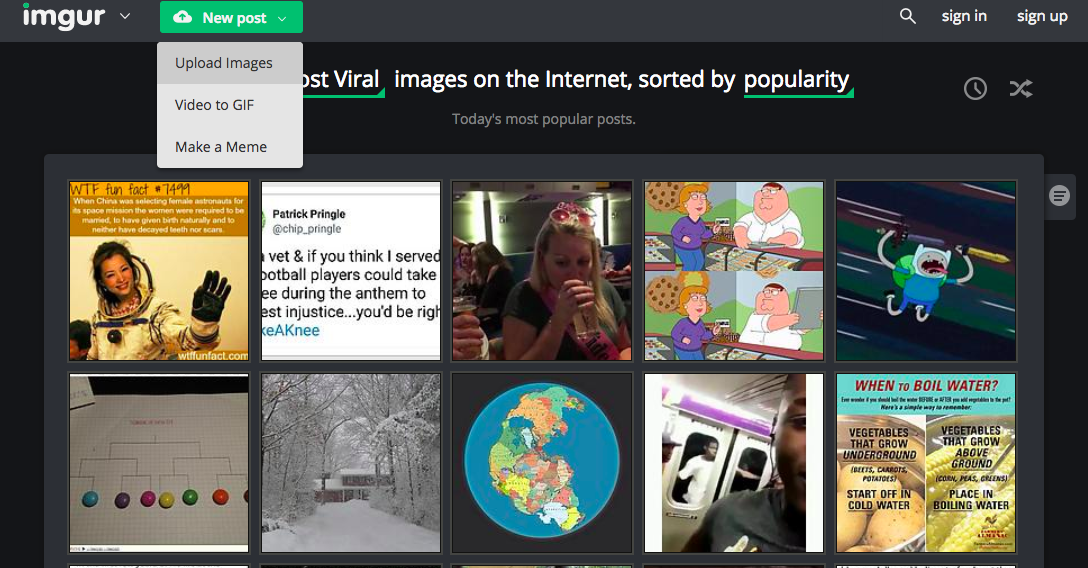 Step 2
Click "Browse" to choose and upload photos to imgur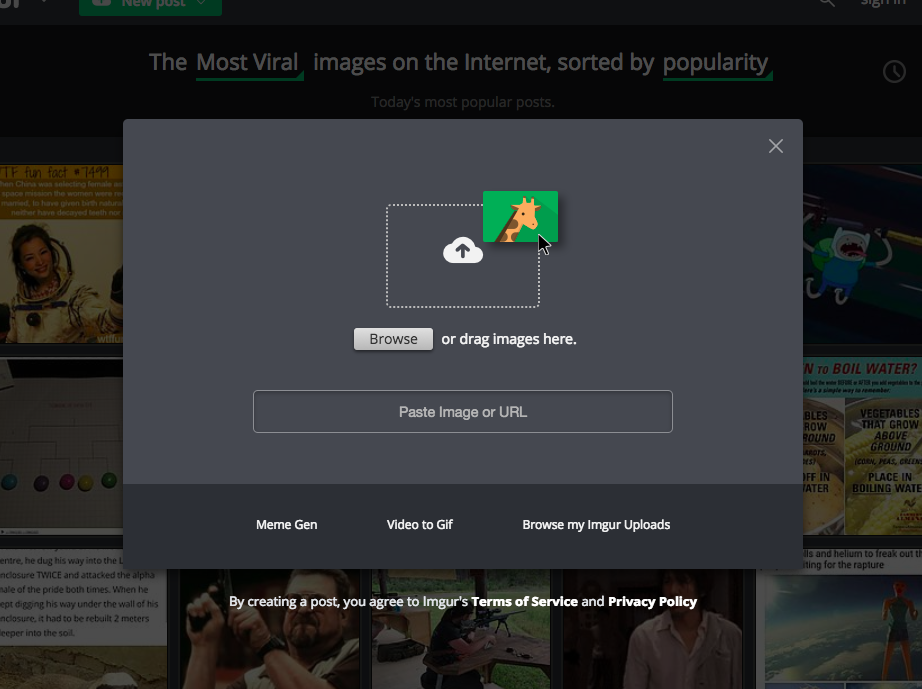 Step 3
Right Click "Copy Link Address" to copy the image URL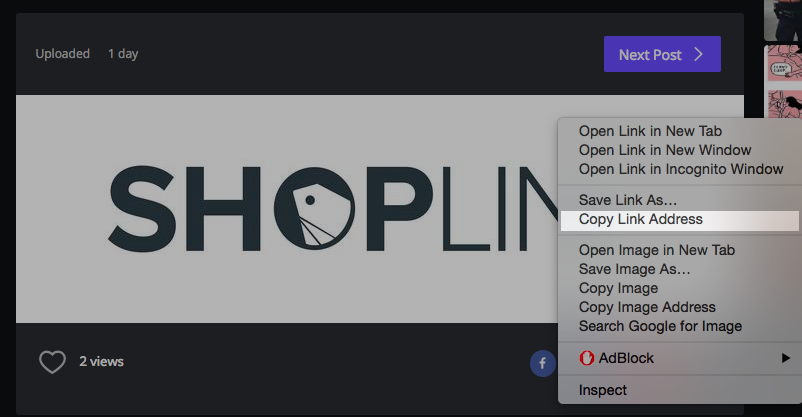 Step 4
Go back to your admin panel > "My Products" Edit page > "Info" > "Product Descriptions" > Click "Image" on the tool box and paste the URL link in the pop-up window
Remarks: SHOPLINE has fully upgraded to SSL encrypted environment, please make sure you paste the link that begins with "https://" to avoid failed display in some browsers
Step 5
Remember to click "Update" so that the photos can be shown in storefront
B. Insert videos in product description


Step 1
Upload your video(s) to YouTube first
Step 2
Go to the page of your YouTube video > Click "Share"
​
​
​

Click "Embed"
​
​

and copy the code

​
​​
Step 3
Go back to "Product Description" > Click "Toggle HTML" button on the tool box > Paste the code you just got from YouTube

Step 4
Remember to click "Update" when you finish