Now the basic settings are done. Next we will update the logo and icon and change the look of the shop in order to catch the eyes of customers!
My Brand
Enter My Brand from the left sidebar.

You can choose a custom domain for your shop if you've already upgraded to Standard Plan or above, or use the free one available for trial customers on Basic Shop Address.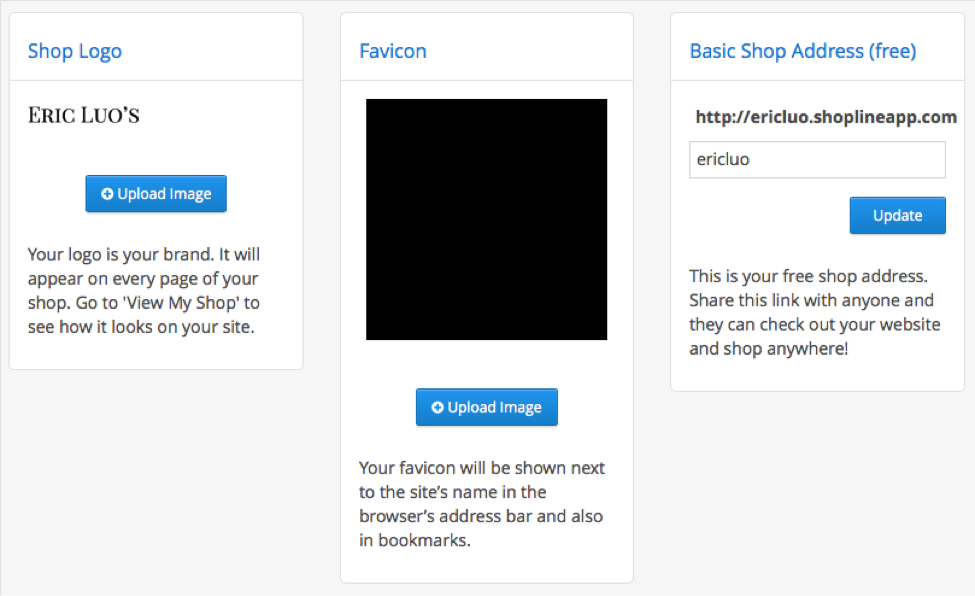 Then you can upload the logo and favicon (which will be shown next to the site's name in the browser's address bar and in bookmarks) in the following panel.
Shop Design
Enter Shop Design from the left sidebar.
We provides various designs and styles for your shop. You can pick your favorite one and click "apply" to select the theme. After selection, you can click View My Shop at the top to see the change.
When you see badge like  

 it means the design has variations. After applying the theme, click the "Edit" on Current Theme panel to change colors or layout: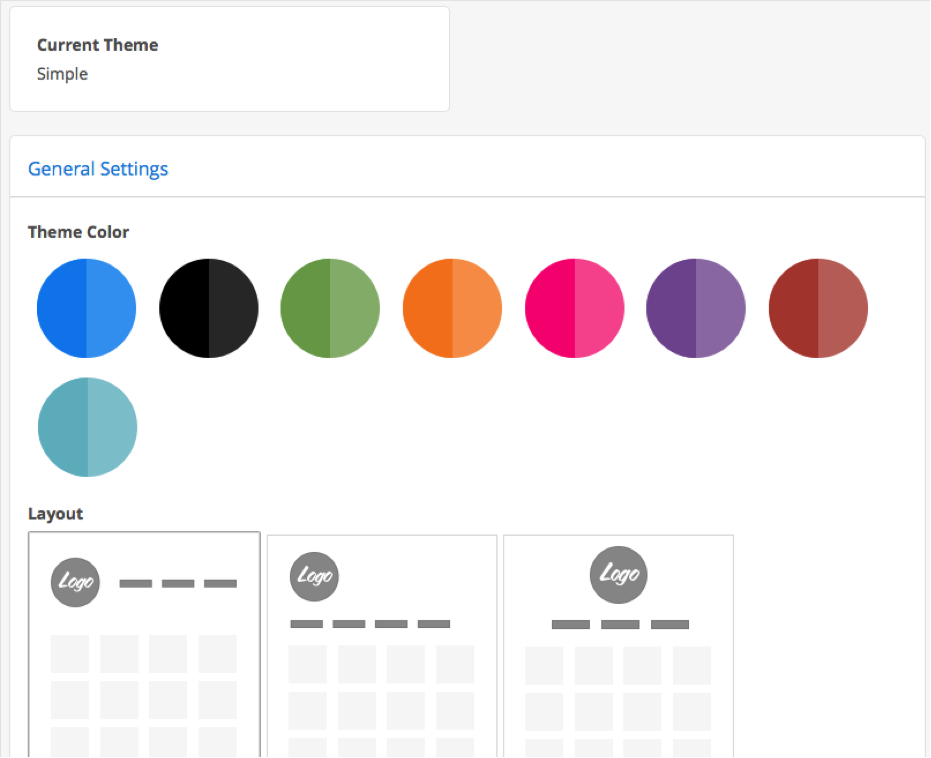 Different themes provide different options ranging from colors to layouts to effect and so on. After choosing the variation, you can click "Preview" to see how it is applied in your shop. If you've confirmed the choice, click "Save" and then click "Publish" to apply the setting to your shop.
It's that easy to open a shop in Shopline!