Before exploring different functions of SHOPLINE, let's finish some basic setup of the shop.
Before adding new products, we need to set up the delivery methods. Delivery options will be provided in the checkout page for customers. You can set up the name, fees and additional notes for each option.
Step 1
Click "Settings" > "Delivery Options"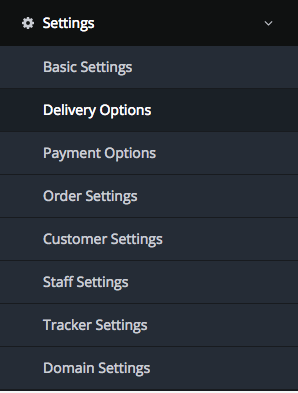 Step 2
New shop has no delivery options. Click "Add" to setup your first delivery option.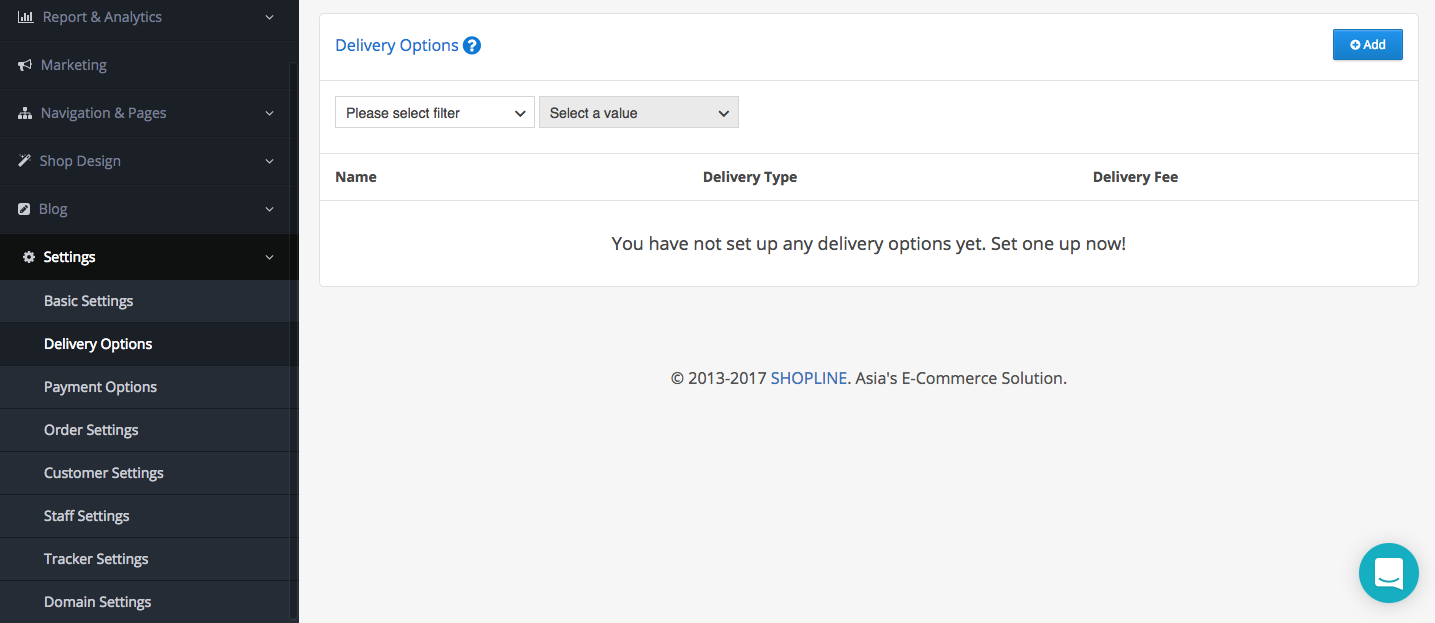 Step 3
Input relevant fields in the new page
Delivery Types Available
You may setup delivery fee either by flat delivery fee or by order weight. Refer here for more information