Before exploring different functions of Shopline, let's finish some basic setup of the shop.
Before adding new products, we need to set up the delivery methods. Delivery options will be provided in the checkout page for customers. You can set up the name, fees and additional notes to each different option.
Step1
Click Shop Settings -> Delivery Options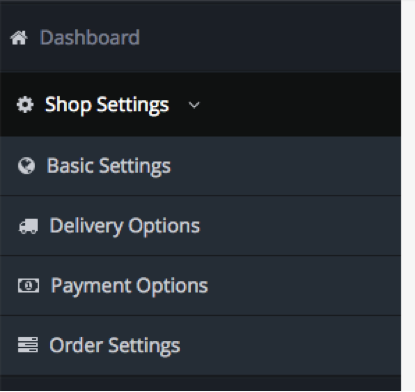 Step2
By default new shop has no delivery option. Click "Add" to setup your first delivery option.

Step3
Input relevant fields in the new page: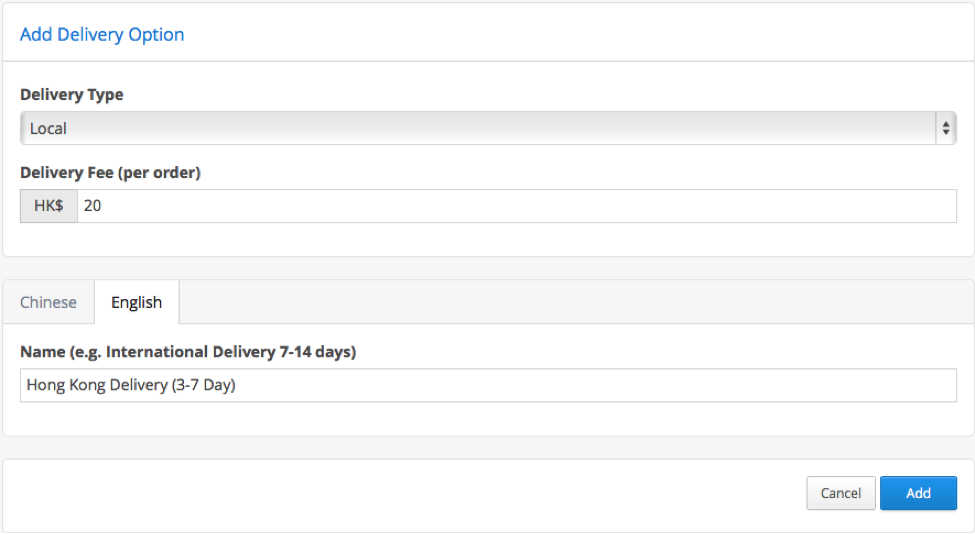 Among all delivery type you can choose: Pickup, Local, International, Custom and Store Pickup (Available only for Taiwan merchants). Please notice that all delivery fee is calculated on order basis.
Delivery Types
Pickup/Custom: You can make additional notes on arrangement such as address and available time.
ezShip Store Pickup (Only available in Taiwan): To use this delivery method, you need to add a new payment method on ezShip at the same time and input your ezShip account. In order to become member of ezShip, please refer to: ezShip signup guide
Local and International Delivery: Shopline will ask customers to provide address and contact information on order page.