e-Commerce, Social Commerce, and Retail POS plan support at most 5 administrator accounts.
Advanced plan supports at most 5 administrator accounts.
Premium/ O2O plan supports at most 10 administrator accounts.
Enterprise (Not available for new merchants), Advance Store Management Tools module support

unlimited

administrator accounts.
Step 1
In the SHOPLINE Admin, go to [Settings] > [Permission & Security].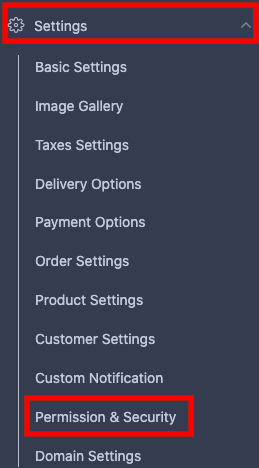 Step 2
Under the "Staff Members" list, click Add to create a staff record.

Enter the email of the person you want to add as staff.

Step 3
Merchants can edit the access rights of the staff by clicking the Edit button.
*請注意:線上商店後台權限、訊息中心權限、SHOPLINE Live 權限、智慧廣告系統權限、Kiosk 權限、POS 權限及 Shoplytics 權限,需要各別分開設定,即便該管理員僅在「管理後台權限」被賦予全權,是無法使用其他功能的。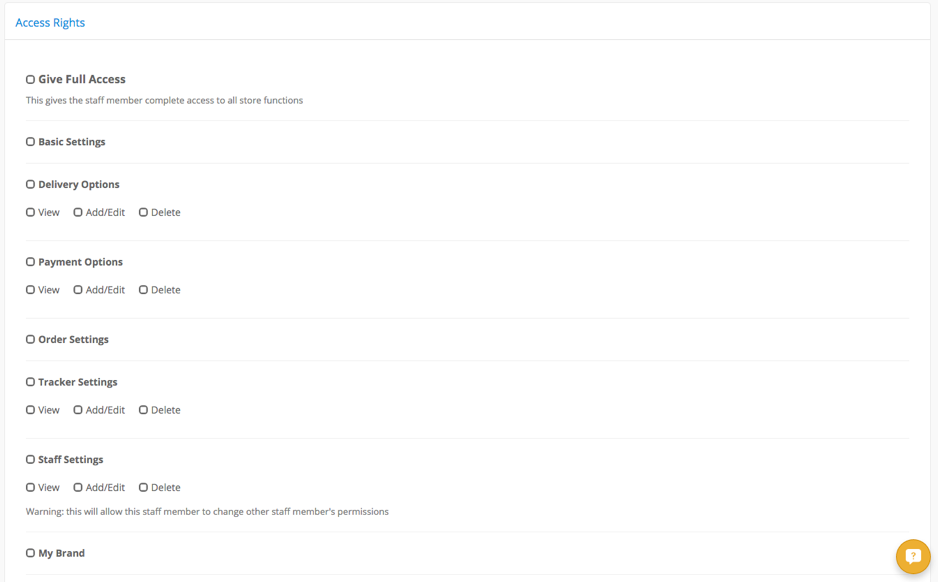 Staff without access rights to certain pages will be brought to the page shown below.
Step 4
For staff with an existing SHOPLINE account, they just have to click the top left shop icon to switch accounts in their admin panel
Staff without a SHOPLINE account needs to set up a password before starting to manage the online store. Click the hyperlink from the email to set up a password.