Merchants can set and pass on payment processing fees to your customers if merchants don't want to bear the fee charged by payment gateways. Here's how:
Step 1
Log in SHOPLINE admin panel
Step 2
Go to "Settings" > "Payment Options" > Press "Add" button
Step 3
Set your payment method under "Payment Type"
Step 4
Input payment fee (either by percentage or fixed amount) under "Payment fee" > Press "Add"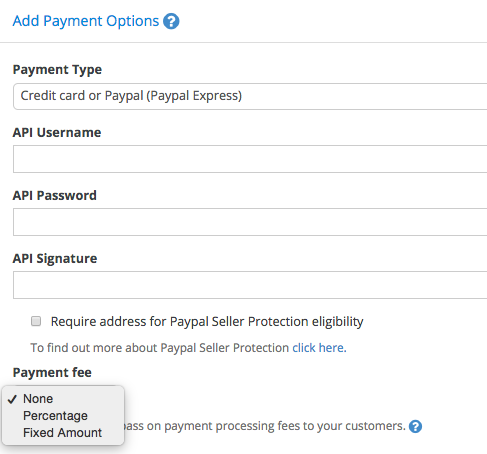 Remarks:
*According to Taiwan Financial Supervisory Commission, merchants should not charge customers extra administration fee when setting one-off credit card payment.
*According to
Hong Kong Consumer Council's guideline
, merchants must not add any surcharges to the transaction amount.