Pop-up ads are suitable for promoting marketing campaigns and will pop up when customers enter the app homepage.
Step 1
In the SHOPLINE Admin, go to [Mobile App Management] > [App Design] and scroll down to "Ads Setting." Click the Setting button next to Pop-up Ad.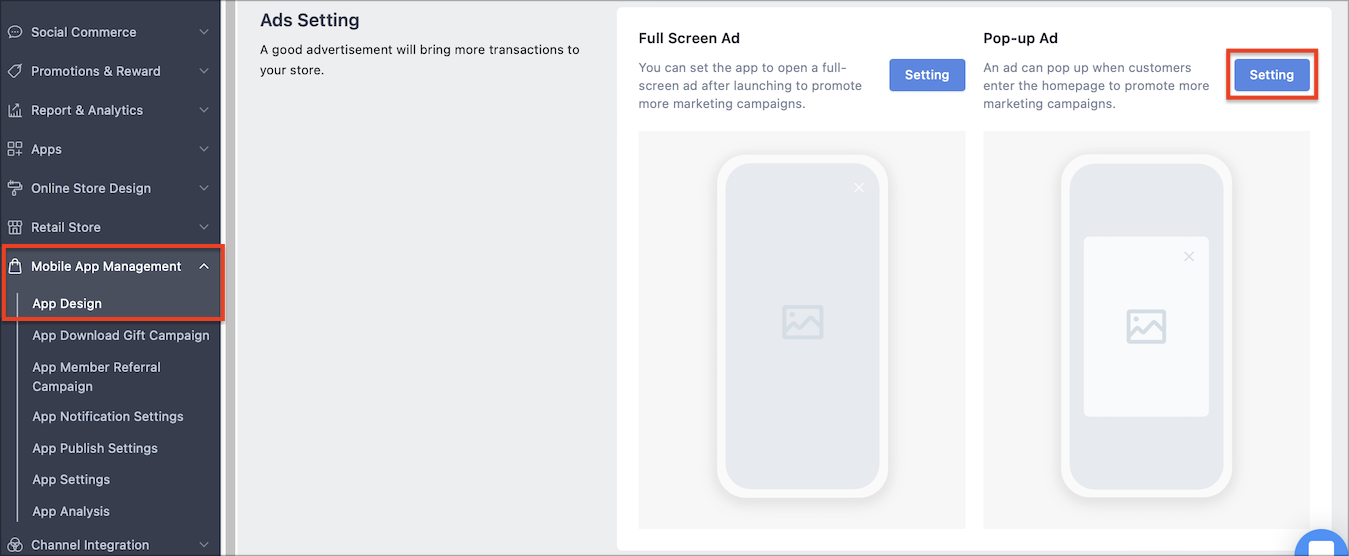 Step 2
Click add an image to add the image for the pop-up ad. The image size recommendation is 1080*960. Enter the jump link as well.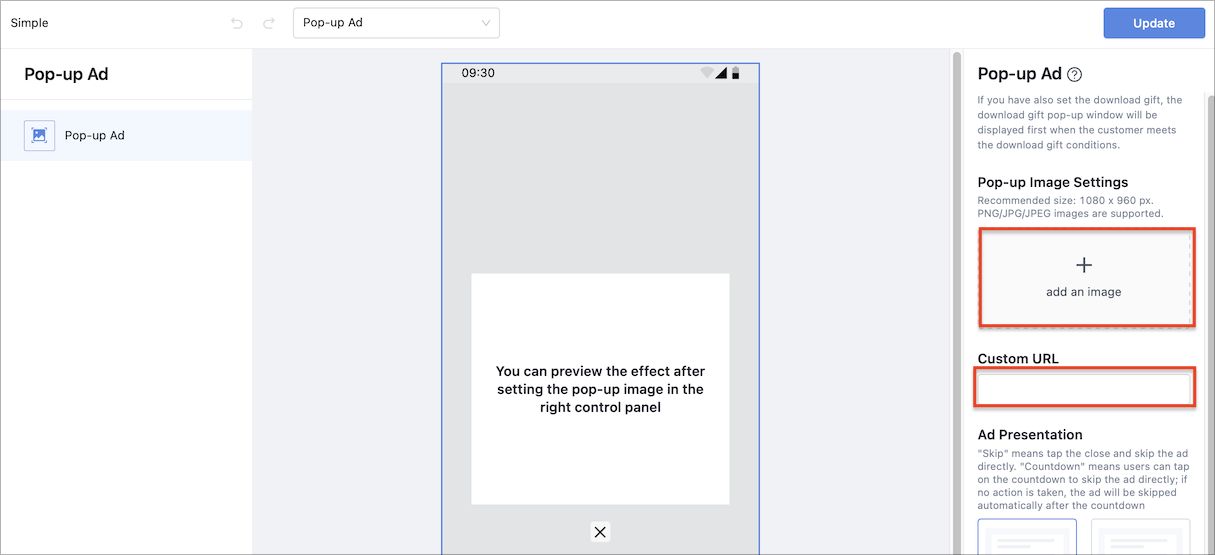 Step 3
Select the ad presentation. You can set the ad to be skippable or countdown.
After the setup, you can see the actual result in the preview area at the center.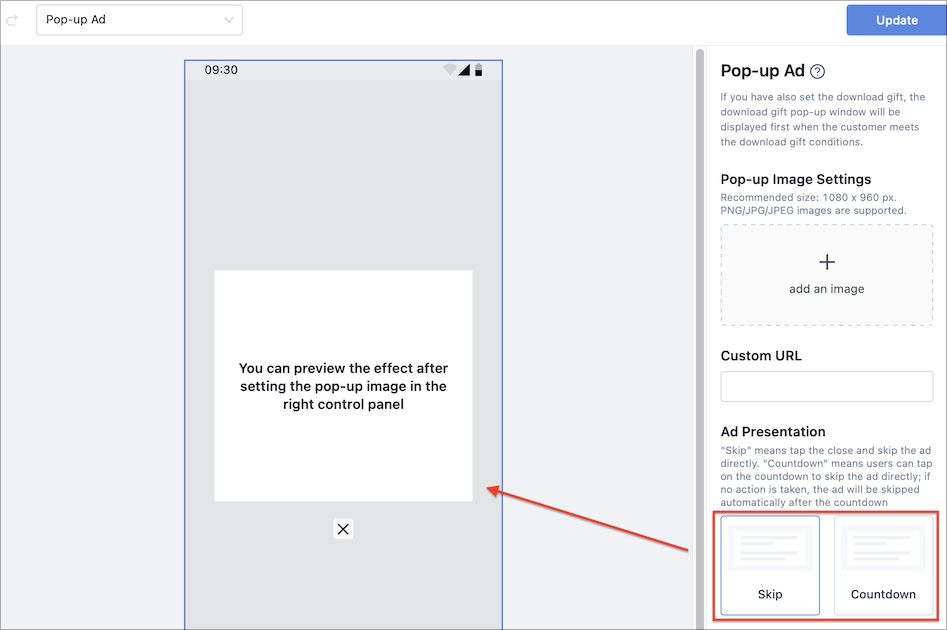 Step 4
Set a release schedule if necessary.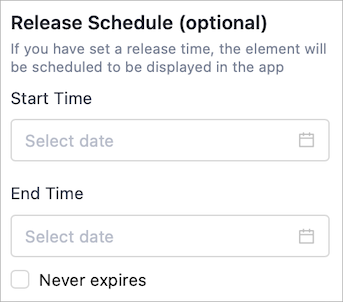 Step 5
Click Update to update the settings to the app.