You can set up the path to My page at the Top Navigation and the Bottom Navigation. Customers can view their personal information and contact the store.
1. Setup in the Admin
Step 1
In the SHOPLINE Admin, go to [Mobile App Management] > [App Design] and scroll down to "My Page Setting." Click Set up to enter the editing page.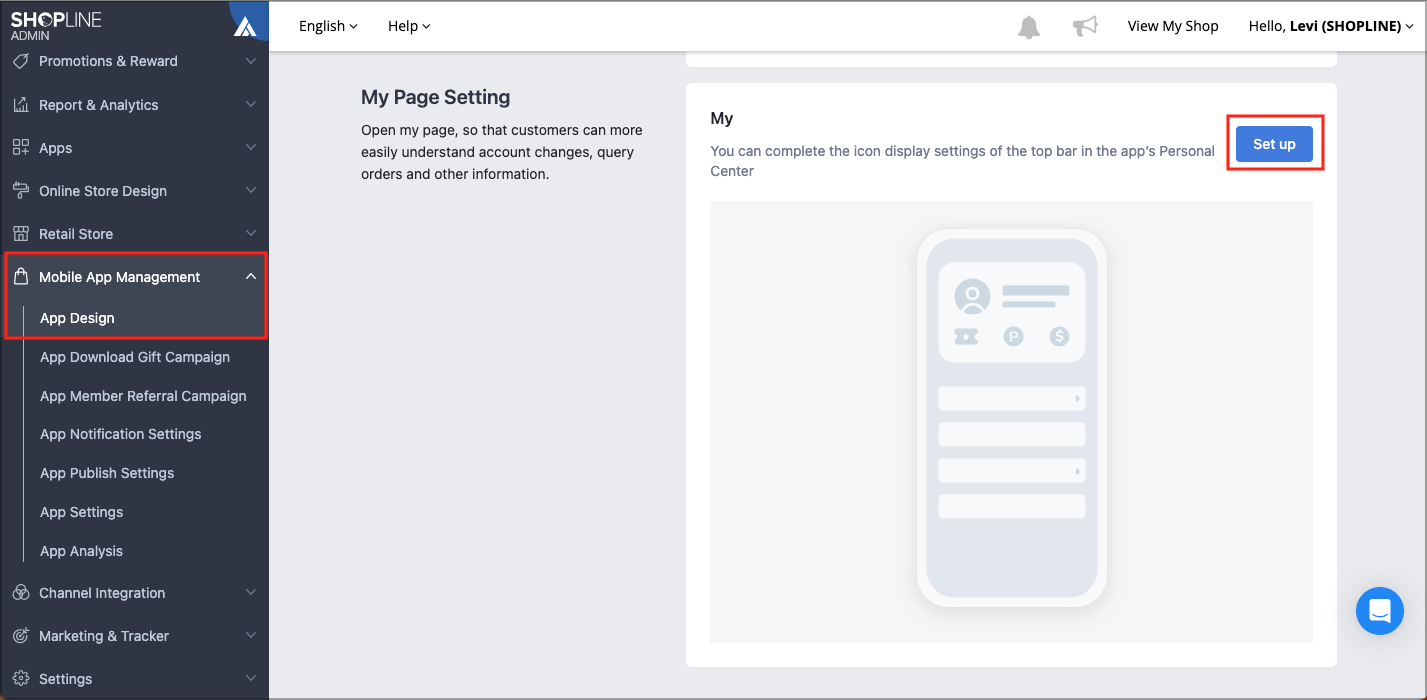 Step 2
Click Top Navigation to set up the icons at the top right of the app. The icon for Setting is visible by default. Click

or

icons to hide or show the Message and Cart respectively. You can show or hide them all, or just show either one of them.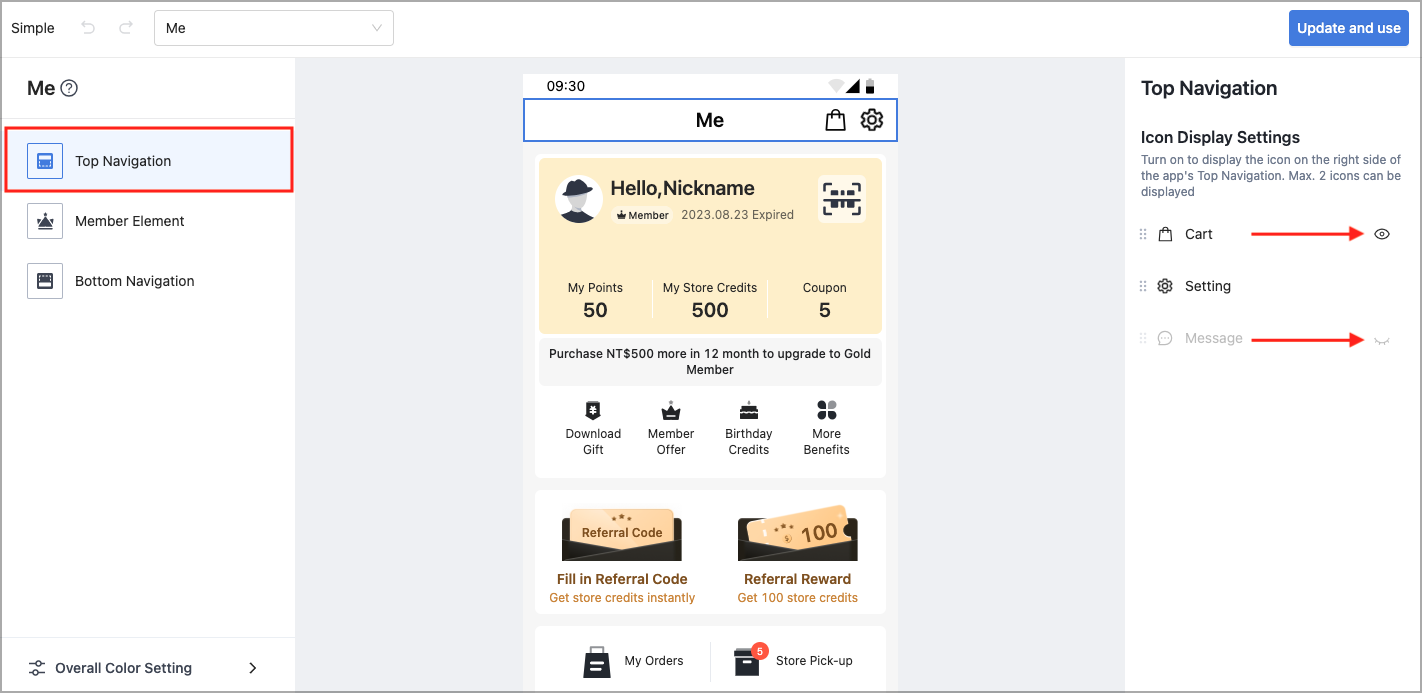 *Note: The "Icon Display Settings" supports a maximum of 2 icons. "Setting" is already set as the default option, so only one "Cart" or "Message" can be displayed. If you click on

of the third icon, a prompt that says "Max. 2 icons can be displayed" will pop up.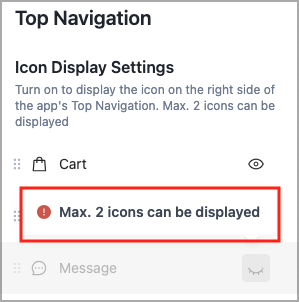 Step 3
Click Member Element to set up the element. Please refer to Member Element for details.
*Note: If the homepage already contains a Member element, the member element settings within the "My" page will synchronize with the content of the homepage's member element. If you update the content of the member element on one of the pages, the member element on the other page will also be updated accordingly.
Step 4
After all the content is set, click Update and use at the top right to update the app.
*Note: The "My" page is not customizable except for Top Navigation, Member Element, and Bottom Navigation. It mainly consists of Order Reward Credits, order features (my order/ store pick-up), and other feature entries (store information/ store recommendation/ wishlist/ view history/ member information/ customer service center/ customer service message/ delivery address). Among them, the path to Order Reward Credits, store pick-up, store information, wishlist, and Member Center will be displayed according to whether you enable this feature. The path will not be displayed if the feature is not enabled.