*This feature is supported in yearly plan only
Log into your Cloudflare account, select the domain you would like to update.
Remark: If your domain uses Cloudflare SSL certificate, please contact SHOPLINE Customer Success team.
Step 1: Select "DNS"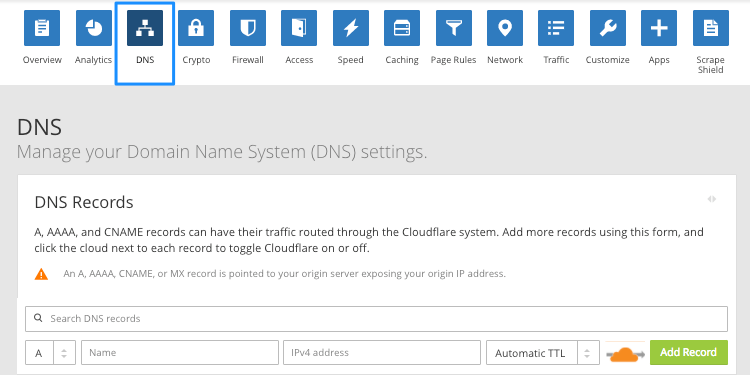 Step 2: Add two CNAME records
CNAME (Select grey cloud)
Name: www
IPv4 address: domains5.shoplineapp.com
CNAME (Select orange cloud)
Name: yourdomain.com
Ipv4 address: www.yourdomain.com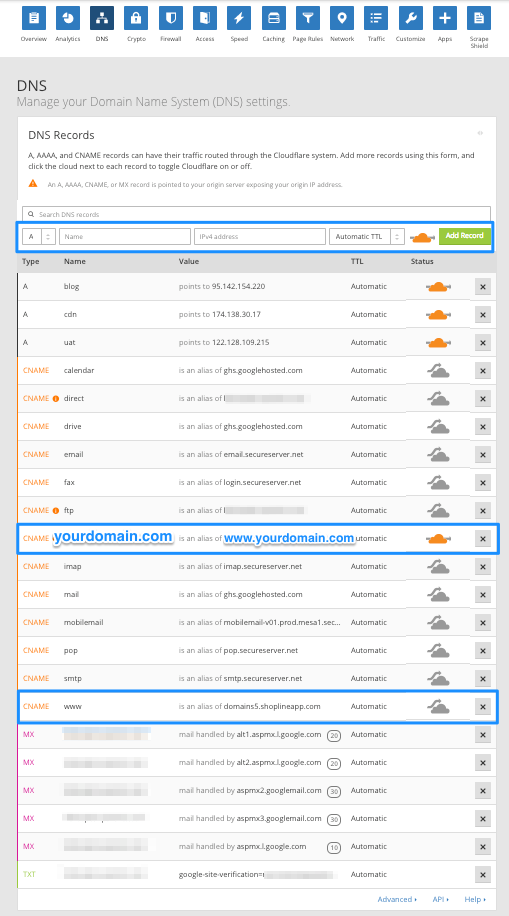 Step 3: Create a New Page Rule
Select Page Rules > Create Page Rule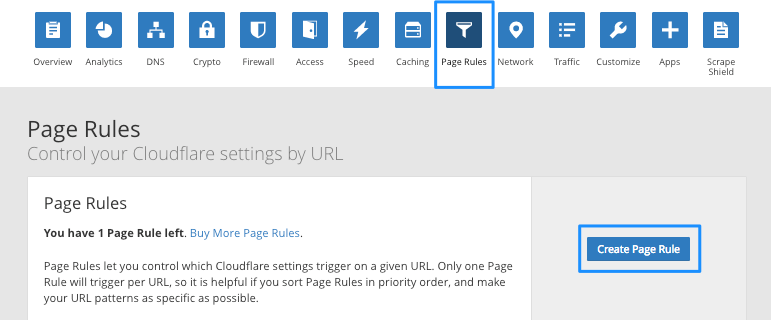 Add a 301 Permanent Redirect record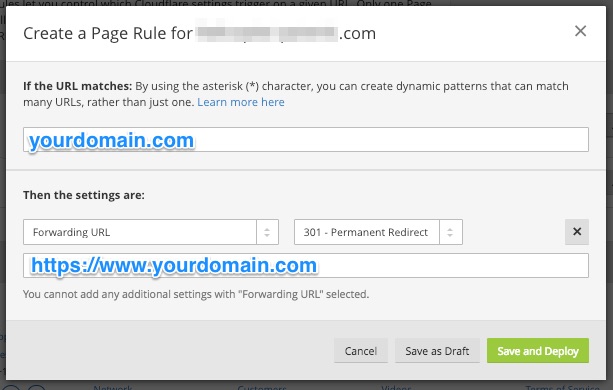 Done! It will take some time for the updates to be reflected.
Please contact online support if you need help.